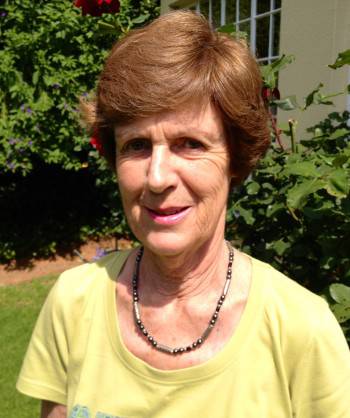 Wildlife Safaris
4.9/5 – 210 Reviews
Office In:

Size:

5-10 employees (Founded in

1971

)

Member Of:

Southern Africa Tourism Services Association

Tour Types:

Small & medium group tours (Mid-range)

Destinations:

Price Range:

$222 to $248

pp

per person

per day

(USD, excl. int'l flights)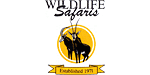 Beth
–
PH
Visited: May 2019
Reviewed: May 21, 2019
Email Beth | 20-35 years of age | Experience level: first safari
Perfect Safari Tour
Our tour was perfect. The food.
The accommodations. The vehicles and the safari drives. Our guide Hoppy made every sure we are comfortable in every step of the way. More power to you guys! Will definitely recommend to our friends. Mabuhay!
Norbert
–
ES
Visited: April 2019
Reviewed: Apr 25, 2019
Email Norbert | 50-65 years of age | Experience level: first safari
A Perfect Family experience from boiling to the Safari itself, a lifetime experience
Pre- booking Communications and booking were excellent. Timely and concise, questions quickly answered, helpful hints and checklists. Payment pretty easy even if the system looks unfamiliar.

Shortly before the trip a very good final communication from the operator, with checklists and tips as well as the contact data of the driver/tour guide.

Trip started punctually, in a comfortable vehicle, with our tour guide picking us up at the hotel for the drive to Krüger Park.

Nick Duxbury, out tour guide, is a very competent, knowledgeable and resourceful professional who knows Krüger (after a life of experience in the park) inside out. He has amazing knowledge and practical experience with animals and landscape, manages al administrative steps (Park and hotel check in and logistics) fast, discreet and efficient. We really "klicked" very well with him with the entire family, with our youngest being 12. Knowledge and an open and friendly personality as well as a good sense of humor make him a truly great guide.

The Safari was a wonderful experience, we saw much more than expected, and it was Nick's experience and knowledge of the Park as well as his good communication with other guides and rangers that really made it possible to see so much. He actually put in quite some extra time and effort just not to lose the possibility of getting to see a lioness with their cubs literally at the opposite end of the park. It would not have been the same trip without him.

In summary a great experience, absolutely worth the money, and highly recommendable. When we come back to Krüger ( and we have the firm intention to do so) we will make sure to do this with Wildlife Safari and with Nick as our guide.
Cathy & Enda
–
CA
Visited: March 2019
Reviewed: Apr 18, 2019
Perfection
The communication was outstanding from start to finish. Prices were clearly laid out. Information and phone numbers for pick up at airport was fantastic. Definitely made the trip smooth and worry free.

If you are thinking about doing this trip- dont hesitate. We are back at home and still not over the experience. We will definitely go back and do it again. We saw the big 5 on our 4 day tour, what and experience! We have a new found appreciation for birds due the endless knowledge on everything in the park by our absolutely amazing tour guide Hoppy!!
Definitely worth the money and food is fantastic. I would also make sure you have a good camera. We had an old SLR and the pictures were great. A phone gets good up close but you definitely want a zoom.
Trip of a lifetime and an experience I wont forget. Thanks again Hoppy!!
Maddy
–
US
Visited: March 2019
Reviewed: Apr 9, 2019
Email Maddy | 20-35 years of age | Experience level: first safari
Amazing tour and guide!
My two friends and I had the most wonderful time with Wildlife safaris. I did a lot of research in booking a Safari for our South Africa trip and chose them because they seemed like the most experienced and extensive company in our price range--we weren't wrong in doing so. Communication was prompt and thorough. Christine and Jonathan did a wonderful job answering any and all of our questions and requests, as well as making sure we knew exactly what to expect. This is a feat when communicating solely through email, 10,000 miles away!

The safari itself was nothing short of magical, greatly in part to our safari guide Sue who quickly felt like the 4th member of our group. She did a wonderful job finding all of the Big 5 for us but most importantly showed us a deep appreciation for all of the other wonderful flora and fauna which you are surrounded by. She was extremely knowledgeable about the Bush and also just a wonderfully interesting woman to talk to in general. Definitely request her! We chose to do the optional Bush Walk which was great. Due to scheduling conflicts, we had to do it on our very first afternoon in the park, right after our drive from Johannesburg. They warned us that they prefer to do it at the end of the safari so that you have more information to attach to the experience and we definitely understand why. Nevertheless, getting to walk around in the bush was still one of our favorite parts of the trip. As for the open vehicle drives, definitely make sure you are ready bright and early for the morning drives--the earlier the better as the sunrises were amazing and the animal encounters we had during those times were even better.

Accommodations were great. We spent our first two nights in Skukuza and our third night in Berg en Dal. Lodging in the SanParks bungalows are definitely economic but are none the less clean and provided with plenty of amenities . Plus, the campsite feel created a real sense of comaraderie amongst the visitors. Food was good--nothing to really rave about but greatly exceeded my expectations for a campsite! There were two memorable foods which you must try if you can: If staying at Skukuza--don't pass up on the chance to get a steak at Cattle Baron. My party and I tried several dishes during our two nights there. Some were hit or miss but the STEAKS were some of the best any of us had had in a long time. If staying at Berg en Dal--there will be a rest stop close to camp which serves these amazing Roosterkoek sandwiches, grilled fresh on the spot. Soooo good.

Overall, we had a wonder 4 days with Wildlife Safaris and immediately left Kruger for the rest of our trip wishing we were back in the Bush. Thank you!
Zach and Blair (aka Foxy Knoxy)
–
US
Visited: January 2016
Reviewed: Mar 26, 2019
Email Zach and Blair (aka Foxy Knoxy) | 20-35 years of age | Experience level: first safari
Amazing tour with amazing guide (Hoppy) and we saw everything--highly recommend!
We did the 4-day "Kruger Park and Blyde River Canyon" tour. It was amazing. the first day is mostly travel from Johannesburg to Kruger but the stops in Blyde River Canyon make it enjoyable. The first night is spent outside the park but we saw elephants and it was just right to get the anticipation going. Our group consisted of 6 people (2 couples and 2 friends) and we all got along really well with each other and our guide, the incredible Hoppy. Hoppy was amzing (although I'm sure the other guides are great too). He knew everything about every animal from Elephants to birds, all the way down to the tiniest bugs. Importantly, he also knew were to go so see what we hadn't seen yet. On that same note, he did a great job knowing what the group wanted and, after stopping for the common impala during the first few hours, expertly prioritized to locate new and exciting animals and natural features for us to see. I could go on and on but basically it was amazing and you should do it. It's also affordable. And, oh by the way, we saw all of the Big 5 (including both black and white rhino) plus cheetahs and wild dogs!

Communications: If you're coming from the USA or similar place (as we were) you may be surprised at the laid back attitude at Wildlife Safari but that's just how it is. I expected a bit more communication and every time I called they seemed surprised I was calling. Turns out the reason was they're on top of their stuff and knew all our info/contacted us when they needed something. Our entire trip went 100% perfect. I can't think of a single hiccup--logistical or otherwise (and that includes picking up the 4 other people on our 6-person Safari group).
Stacey & Andy
–
US
Visited: February 2019
Reviewed: Mar 25, 2019
Email Stacey & Andy | 20-35 years of age | Experience level: first safari
Outstanding Guide and Overall Experience!
We were impressed with Wildlife Safaris from the first emails we exchanged to get a quote and tour details. They were incredibly responsive and willing to answer every one of our questions. On tour, we were fortunate enough to have Hoppy as our private tour guide - he is EXCEPTIONAL!! Hoppy filled our days with adventure, amazing food, unbelievable animal sightings (Big 5!), history, culture, and humor. He was charming and willing to accommodate our every need. Note - we'd highly recommend a private tour!! Having Hoppy all to ourselves, we were able to make our own agenda, eat when we wanted, take breaks when we wanted, watch the (enter animal name here) longer if we wanted, take the 1000's photo of (enter animal name here) if we wanted. It definitely added to the ease and enjoyment of our trip. We could not have been happier with the experience!

If it helps others, our itinerary was as follows: Flew to Joburg (JNB), overnight at hotel near airport (helps with jet lag and in case your flight is delayed), picked up by Hoppy morning of Day 1 - drive Panorama route, overnight at Sabie River Bush Lodge (fantastic!), Day 2 & 3 - drive around Kruger, overnights at Skukuza Rest Camp, dinners at Cattle Baron (outstanding!), Day 4 - morning in Kruger, drive back to Joburg, overnight at hotel near airport, flew out next day.
Debs and Mike
–
Visited: January 2019
Reviewed: Feb 25, 2019
Email Debs and Mike | 50-65 years of age | Experience level: first safari
Amazing!
The booking process was straightforward and easy to follow including information for payment, the safari and pick up at the airport.
Our guide, Liese, picked us up on time and the adventure began. Liese is a very knowledgeable, personable, informative guide, we felt completely looked after throughout our time with her. She even went so far as to arrange a surprise special dinner setting for us at the Mohlabetsi lodge which all added to our wonderful experience. We were completely blown away by the wildlife we encountered in the Kruger and in the private reserve. Our last morning came complete with hippos in sight from the breakfast table! Well arranged, Liese !! Thank you for a wonderful time and we would have no hesitation in booking again.

JORGE FC
–
AR
Visited: January 2019
Reviewed: Feb 20, 2019
Email JORGE FC | 50-65 years of age | Experience level: first safari
EVERYTHING WAS PERFECT
AS I WROTE, EVERYTHING WAS PERFECT. THE GUIDE, THE TRANSPORT, THE SERVICE. THEY DID EVERYTHING THEY PROMISED. THE GUIDE, HOPPY, WAS EXCELLENT, ANSWER ALL OUR QUESTIONS, AND TOOK CARE OF US. WE HAD A VERY NICE GROUP, AND A NICE TRIP. I CERTINLY RECOMMEND THEIR SERVICE. WE HAD AN UNFORGETTABLE VACATION WITH WILD LIFE SAFARIS. THANK YOU FOR YOUR SERVICE, AND GO ON LIKE THIS!
Yassef
–
AR
Visited: January 2019
Reviewed: Jan 26, 2019
Email Yassef | 20-35 years of age | Experience level: first safari
It was incredible, the guide was excellent and friendly and the gome drives excellent organizated.
100% excellent. The game drives were amazing, the guide was excellent, kruger park is awesome.
Elaine
–
US
Visited: December 2018
Reviewed: Jan 6, 2019
Email Elaine | 50-65 years of age | Experience level: first safari
Hoppy was wonderful!!! Very friendly and knowledgeable.
My husband and I took a 3 day/ 2 night safari. We did not know what to expect at the lodge or the safari itself. So getting to the airport and having Hoppy (our guide) pick us up right where they said they would and right on time! It was a little bit of a trip to the lodge, but Hoppy gave a some insight to the the land and culture which was good. When we got to the lodge we were pleasantly surprised, the rooms were ready and clean. We then jumped on to our first drive in the open jeep that was waiting for us. Hoppy was great trying to locate the animals and we found them. It was amazing to see all of the animals only feet away from us. When booking this trip, ask about the night safari. If you can book a private drive and driver.
The food at the lodge was simply amazing! We think that it was the best meals on our stay in SA!
I would definitely recommend this trip. Remember to ask for Hoppy!
Disclaimer
All corporate and/or tour info is provided by Wildlife Safaris , not SafariBookings
The tours offered by Wildlife Safaris are subject to their terms & conditions