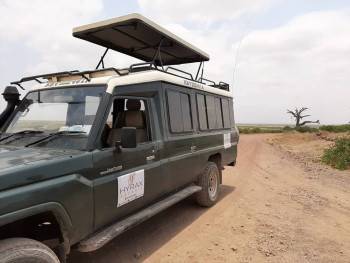 Hyrax Safaris
4.9/5 – 162 Reviews
Located In:

Size:

5-10 employees (Founded in

2018

)

Tour Types:

Custom mid-range & luxury tours that can start every day

Destinations:

Price Range:

$80 to $400

pp

per person

per day

(USD, excl. int'l flights)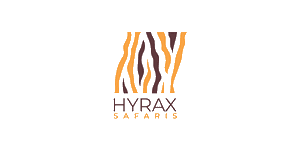 Raj
–
SG
Visited: March 2023
Reviewed: Mar 12, 2023
Email Raj | 20-35 years of age | Experience level: first safari
The review below is the personal opinion of Raj and not that of SafariBookings.
Good overall but 2 bad experiences! Do your research before booking
We booked a 4D3N midrange safari to Maasai Mara and lake Nakuru with hyrax. We had a great time with Hyrax Safaris and both my parents were extremely satisfied. We saw the Big 5 and our guide Solomon went the extra mile to show us the animals. He did all he could to show us a leopard and we ended up being the first ones to see it. He was also very knowledgeable on all the animals and shared interesting facts about each animal. He was also quick to rectify any problems that came up along the way. On the first day we had a flat tyre and Solomon took care of it quickly with the help of his other Safari guide friends. He also placed my bag in the wrong camp but quickly realised and had it brought back to me without 15 minutes. With the above being said, we had 2 BAD EXPERIENCE which you should read before booking Hyrax

Roselyn agreed to provide us Jambo Mara lodge and Saravo woodlands in her original quote. After we made the down payment, she told us that saravo woodlands is no longer available and instead proposed another accommodation. However, the other accommodation is much cheaper and there was no mention of discounting the price difference until I brought it up. She also did not apologise for her lack of oversight in accepting down payment before checking availability of hotel. After I brought up the price discount, she quoted us a discount which definitely did not seem enough. True enough, when I checked the hotel price online, the discount was supposed to be greater. When I brought this up to Roselyn, she did some calculations to show us that she was right. However, in her calculations she calculated the hotel price per person instead of per room, so the total cost was higher than what it should be. I pointed this out to her but she didn't agree. In the end, I made it a point to call the hotel and recorded our call with them showing that we were right. Afterwards Roselyn told us that the hotel told them the higher price at first and that she will check with them and in the end she gave us the correct discounted price. While I do appreciate that she finally gave us the right price, it should not have been after such measures from our part. Also, it's extremely hard to believe that a tour company which has been booking hotels for their business does not know that hotel prices are usually quoted per room and not per person. I do suspect that it was an attempt by Hyrax to take a larger profit but I will give them the benefit of the doubt.

Secondly, before our safari Roselyn provided us with an itinerary. However, during our Safari, our guide changed the itinerary without asking us first. To be specific the change was as follows. We were originally supposed to have a pre-breakfast game drive on Day 3. However our guide changed it to Day 2 and on Day 3 we did not have the pre-breakfast game drive. Yes, in the end we got the same amount of game drive. However, I want to point out that entrance fee to Maasai Mara is on a 80 USD/24 hour basis if you are staying outside the reserve. By doing this shift, Hyrax is able to pay only 80 USD for entrance instead of 160 USD. However, they were not transparent with this information. I believe this is done so that when unsuspecting customers such as ourselves ask for the safari price breakdown, they can quote the entrance fee as being 160 USD but get away by only paying 80USD and hence have an extra 80 USD profit. We would have been okay with this had they been transparent. It is not professional to change an itinerary after we paid for it.

The above experiences might not be unique to Hyrax and might occur with any tour companies possibly. So for anyone reading this review, please do your research beforehand and do not let them get away with your money! If the review is confusing but you want to understand more, feel free to contact me.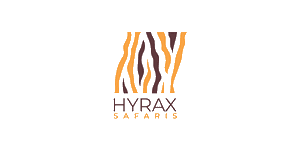 Reply
from

Hyrax Safaris

Posted on Mar 14, 2023

Thank you for booking your safari with us. We are glad to learn that you enjoyed the safari.

We value your feedback.

We would like to address the complaints raised as follows:

1. Group joining tours are dynamic and complex. The entire group opted to visit the Masai village instead of doing the morning game drive on day 3.
It's unfortunate that our tour consultants at the office were not notified of this matter. We have learnt about it here. Had we learnt about this that morning, we would have liaised with the guide to ensure you go for the morning game drive.
We encourage our clients to inform us about any changes in Itineraries that were not communicated prior to the safari so that we address the issues immediately.
We have a 24/7 customer support that resolves matters as and when they arise.
We take full responsibility and will ensure this does not happen in the near future.

2. Some hotels provide cheaper rates on their websites than the rate provided to tour operators. This is beyond us because we can't dictate how much a hotel should charge; it's a free market.
It's important to note that we refunded the full difference between the 2 hotels before the commencement of the safari and communicated the same.

We are transparent and endeavor to give our clients value for money.

We apologize for the inconvenience caused.

Best regards,
Roselyne
Roger
–
NL
Visited: March 2023
Reviewed: Mar 9, 2023
Email Roger | 20-35 years of age | Experience level: first safari
THE best tourguide to Masai Mara!
We only had a week in Nairobi and it was difficult to squeeze Masai Mara and Amboseli in one week. After a lot of browsing on Safaribookings.com I came across the company Hyrax Safaris. After reading positive reviews, I send them a request for quotation, Roselyne was real quick with a reply and after sending her a lot of questions we decided to book the 3 day tour to Masai Mara.
Roselyne even helped us with booking other activities, not related to the tour! Really kind and helpfull because we were not able to make the reservations from the EU.

Early in the morning Pirrah picked us up at the hotel in a really cool Safari jeep, and after an amazing trip he brought us back to the hotel. Zero stress and no difficulties to get to a meeting point.
If you're looking for the best driver and guide in the Masai Mara (and Amboseli!) you need to have Pirrah, he's so good in finding wild life and explaining everything about the area! He even knows all the other guides in the area, and they help each other in finding wild life. He even tried to make a bet, if we were able to find a lion before he did.. we would get a $1.000,00 -impossible..!
We had an amazing time and I highly recomment that you contact Hyrax, you will experience their expertise and warmth from from their company.

Enjoy your trip and I hope you will have the same wonderfull experience with Hyrax!
Robert and Lisa
–
Visited: March 2023
Reviewed: Mar 6, 2023
Email Robert and Lisa | 35-50 years of age | Experience level: first safari
Simply amazing
My wife and I booked a last minute holiday to Kenya from the UK as our airmiles were due to expire, once we arranged the flights we searched for a tour company to arrange our Safari and found Hyrax Safaris on a Google search.

Within a short time from leaving our enquiry with the booking website, Emmah from Hyrax promptly got in touch and began designing our dream holiday, every small detail was taken care of and everything was explained clearly, so easy to understand and even arranged accommodation for us from when we arrived in Nairobi through to our final couple of days after the main Safari, we didn't have to worry about quality or security, all information was provided up front and everything was itemised and detailed so we understood costs and the full itinerary was very clear.

The price we were quoted was great value for money, there are so many options and add-ons you can customise the Safari experience with, we'd highly recommend the Hot Air Balloon Safari over the Maasai Mara - I won't spoil it for you, you've just got to try it yourself - You won't regret it.

Both Emmah and Rose were extremely helpful and gave us peace of mind and left us feeling confident, nothing was too much trouble and they even tweaked the holiday over the course of a few weeks prior to travelling to make our experience the best possible in the time we had allocated.
We arrived in Nairobi from England quite late, around 10pm and Hyrax sent a private car to collect us from the airport and take us to our hotel and the driver, Simon, was a very helpful, professional and such a friendly guy.

We had a walking city tour the day after we arrived with Stephen, a great guy with so much knowledge of Nairobi and the local area, he kept us both safe and took us to see some amazing parts of the city and provided so much information.

When our Safari started we were collected by our driver Ben, who stayed with us for 7 days over the course of the Safari and which he became a friend, not just a guide and driver.

Ben is one of the most professional, caring and knowledgeable guides I've ever met on holiday, he didn't just simply drive us around he educated my wife and I with so much knowledge on African culture, Kenya and of course the land and wildlife.
Ben worked extremely hard and made us feel safe and secure but ultimately made our Safari holiday the most awesome experience we've ever had travelling, Ben's knowledge of the wildlife is quite simply amazing, he knew in depth detail of every species we saw, he narrated everything as we drove through towns and villages and the savannah.

I would highly recommend Hyrax and their team of professional drivers, guides and of course the staff who designed our holiday to the smallest detail.
We were both sad to leave Kenya for home after 11 days of what can only be described as an adventure of a lifetime, one day we will return for sure to see our friends and do some of the many things we ran out of time for.
Lukasz
–
PL
Visited: January 2023
Reviewed: Mar 4, 2023
Email Lukasz | 35-50 years of age | Experience level: 2-5 safaris
A unique experience at the highest level
A unique experience at the highest level. Professional driver with knowlege about place and animals. Very good accommodation which is necessary after trip. And very good contact with company. They anwsered for my questions immediately. Unfortunately I chose only 3days safari. Next time I'll choose longer one. I definitely recommend!
Glenn
–
CA
Visited: March 2023
Reviewed: Feb 19, 2023
Email Glenn | 50-65 years of age | Experience level: first safari
Great Safari
A spectacular safari. Lots of animals and went to interesting places. There was more driving than I would have hoped but that's the nature of travelling to different parks and national reserves. Things we're scheduled well and I always felt taken care of and safe. Each days meals were ok, usually a buffet. Emmah at Hyrax always responded almost immediately when I had questions before and during the safari. I'd definitely recommend Hyrax to friends and family.
Alberto
–
ES
Visited: March 2023
Reviewed: Feb 17, 2023
Email Alberto | 50-65 years of age | Experience level: first safari
Unique experience.
I booked the 6 days safari with Hyrax. A unique and incredible experience.
Roselyne always ready to answer any possible questions. The first camp was worse than I expected, but the second was much better. The hotel was acceptable.
The best thing about the tour was the driver guide Simon. Always ready for any question, always attentive to the animals and the road.
Egbert
–
NL
Visited: March 2023
Reviewed: Feb 14, 2023
Email Egbert | 50-65 years of age | Experience level: 2-5 safaris
Well organized safari by Hyrax, clear and timely communication every step of the way
I had an action packed 3 days in Masai Mara, completely organized by Hyrax safaris in Nairobi. It took me a while to find the right tour operator, as there are so many who offer such 3 day trip. But Hyrax was extremely quick in responding to any request I had and provided all options I wanted. And at a reasonable price point, considering it included a stay in a luxury resort (Sarova Mara) and the flight to Masai Mara by small plane. The communication with Emma (via WhatsApp) was always very professional, clear and timely. While we never met in person, Emma was there every step of the way providing timely transfers and guidance along this short trip. Peter was also a fantastic and safe driver on our various game drives. He is a modest and likeable person and shared a lot of information about the wildlife we saw that I did not know before. As a highlight, Peter also got us quite close to a lions' 'honeymoon' where we could see them mate. It is unbelievable what you can do in three short days, it was a fantastic and well organized trip.
Ronni
–
IL
Visited: March 2023
Reviewed: Feb 6, 2023
Email Ronni | 20-35 years of age | Experience level: first safari
Book with them!
What an amazing experience.
This company are 2 amazing Kenyan women that gave me the package that I wanted with the most welcoming and caring way.
From the beginning they were flexible with me, talked to me eye to eye and sent me the document of the safari schedule to my email. Even when I had questions during the safari they answered as soon as they could and figured out what to do.
I highly recommend booking Safari through them.

Rosemary
–
AT
Visited: January 2023
Reviewed: Feb 2, 2023
Email Rosemary | 65+ years of age | Experience level: first safari
Hyrax Safaris - honest and reliable
I used Hyrax Safaris for two day tours in Jan 2023.
The 1st tour was a custom-made tour for me where my driver, Ben, drove me all over Nairobi city so that I could see as much of the city as possible. We drove extensively in the CBD, passing all kinds of govt buildings, including residences (no photos allowed), past the old Central Railway Station, through the exclusive suburb of Karen, and finally making a stop at the War Cemetery (WWII). Then we went out to tour the tea and coffee plantations in the hills. A very good day and exactly what I had asked for.
My 2nd tour was a 4-hour game drive through Nairobi's National Park, again with Ben as my driver. No elephants, but they have just about everything else. One highlight was the lioness with her two 3-month old cubs, who walked right up to the jeeps. Another highlight was visiting the three mounds of ivory ashes, poached ivory burned by the govt. A third highlight was the tawny eagle sitting on a big lump of red meat near the road. He wasn't fazed by our arrival. You could NEVER get this close to an eagle in Europe.
Communications with Roselyne were fast and reliable, from home and on the spot. I even had time to visit her personally in her office in the Norwich Union house in Mama Ngina Street. As for Ben, he was a quiet and knowledgeable driver.
I can warmly recommend Hyrax Safaris to other tourists.
Peter
–
SE
Visited: December 2022
Reviewed: Jan 31, 2023
Email Peter | 50-65 years of age | Experience level: over 5 safaris
A very good safari to Masai Mara
We had a very good driver, we saw a lotta of animal including leopard and cheeta. The accomodarion in tents were very good.
Disclaimer
All corporate and/or tour info is provided by Hyrax Safaris, not SafariBookings
The tours offered by Hyrax Safaris are subject to their terms & conditions