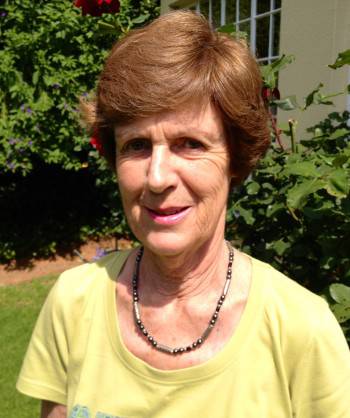 Wildlife Safaris
4.9/5 – 210 Reviews
Office In:

Size:

5-10 employees (Founded in

1971

)

Member Of:

Southern Africa Tourism Services Association

Tour Types:

Small & medium group tours (Mid-range)

Destinations:

Price Range:

$220 to $245

pp

per person

per day

(USD, excl. int'l flights)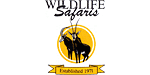 Rating Breakdown
Matt and Nadia
–
US
Visited: March 2016
Reviewed: Feb 29, 2016
Incredible South Africa Honeymoon With the Help of Wildlife Safaris
My wife and I were celebrating our honeymoon in South Africa, and wanted to cap it off with a 4 day safari in Kruger. We selected Wildlife Safaris, and were not disappointed. We spent 4 weeks in Tanzania prior to South Africa, and went on several shorter safaris, so our expectations were rather high. We made our reservations pretty far in advance, and there was occasionally delays in getting responses to our questions, but everything went without a hitch. Our guide was Nik, and he's been going to Kruger for his entire life, and spent most of those years as a guide with Wildlife Safaris. We were picked up promptly at our hotel when communicated, and made the 5+ hour drive to Kruger, though there were a couple breaks built in, so it wasn't a bad drive. It was actually quite interesting to see the terrain changes throughout the drive.

We arrived to the park around 1:30 pm, and an afternoon game drive revealed lions and a leopard; not bad for the first few hours. It should be said that February is possibly the worst time to go to Kruger, as it is very hot, rainy, and the grass is high. A drought made conditions the opposite, so we were able to see lots of wildlife. In fact, we saw all of the Big 5 on our second day, all before lunch! (Warning: Results not necessarily normal and guides can't make animals appear, even if clients wish it, though Nik seemingly had Superman powers and could see through trees to spot game). We did the safari in an air conditioned minivan. At first I was skeptical, and worried it would constrict views, but that was not the case at all and the AC was a nice bonus (Nik said something about larger groups using the traditional open trucks). Just open the window to take a picture, and then close it after. An evening game drive was included in the price for the second day, which is put together and operated by Kruger staff with 20 or so passengers. It was ok, though we didn't really see anything new, and the night viewing was mostly a bust (a few passengers were given a spotlight to find animals, but it's hard).

The schedule was typically a very early morning game drive for 2-3 hours (we started at 5:30 am, though it can start as early as 4:30 am, or as late as 6:30 am, depending on when the front gates open), breakfast at a camp restaurant, a game drive until lunch, a "siesta" for a couple hours, then an evening game drive for a couple hours before the gates closed at 6:30 pm. Dinner together followed at around 7 with the group at the camp restaurant.

We stayed two nights at the Skakuza camp and one at Berg-en-dal. Skakuza was larger with more amenities, including free Wifi at the restaurant. It is also very centrally located and lots of drives can start from there. Berg-en-Dal was at the far Southern end and more remote, but the bungalows were larger and made the drive back to the airport quicker. But, it had no Wifi. Both places had AC and en suite bathrooms. Overall, the food and the accommodation was better than expected, and we were both very pleased. From what I gathered, Skakuza is often utilized, with the second site more variable, though it's all based on park availability. Staying inside the park was key, since we got such an early start and beat everyone coming in from outside the park. Our favorite early morning moment was coming across a pack of wild dogs in the middle of the road and watching them play with each other for 10 minutes, without another car in sight.

On the last day, we left the park around 9:30 after an early game drive and breakfast, and got to airport pretty quickly, no later than 3 pm. They advertise a 4-4:30 arrival, but we had no problem with the early arrival. So, no worries if you have a flight to catch in the evening.

Nik was a fantastic guide; a true animal lover who had great information, not only about the animals and the park, but anything else about South Africa we had questions on. We had a nice small group for the 4 days, and had some fun and enjoyable meals and conversations together. We can't speak highly enough of Nik and the whole team at Wildlife Safaris, and want to thank them all for helping create a wonderful finale to our honeymoon in South Africa. We'll be passing their name along to anyone we know that heads to Kruger, which was by the way, the best and our favorite park we saw in our journeys across Tanzania and South Africa.
Ian
–
IL
Visited: March 2015
Reviewed: Mar 31, 2015
65+ years of age | Experience level: first safari
Fantastic experience and excellent organization
Communication was efficient but there were a few small bloomers on the way (mixing up Kruger with Madikwe).
Service was excellent, we were picked up at the airport on time, traveled on a comfortable, air-conditioned minibus with a friendly driver who gave us a guided tour. We were excited when we entered the Park as our driver pointed out the impala, giraffes and zebras. The accommodation was wonderful and we received a warm welcome from the owners of Bush Lodge and the rangers. The garden there is beautiful and the water-hole and hide at the bottom of the garden were the icing on the cake. Elephants, lions, impala, zebra, giraffes,waterhogs, rhinos came daily to enjoy the water, as though for our benefit. The ranger-guided tours were exciting and it was great to see cooperation among the rangers in tracking and locating the big 5. Seeing the big 5 at close quarters was nerve-tingling but amazing as the animals either didn't move (lionesses) or just walked by the jeep without paying us any attention (elephant and lions). A bonus was the dramatic starlit nights. Seeing southern hemisphere stars and constellations clearly for the first time, with the expert guidance of our ranger, was particularly exciting for me from the Northern hemisphere. On our last night, we were entertained with traditional local singing and dancing by the Lodge staff. All in all, a fabulous 3 days, highly recommended.
Jessica, Colin, et al
–
US
Visited: May 2014
Reviewed: Jun 24, 2014
35-50 years of age | Experience level: first safari
It was quite simply the perfect adventure!
We booked with Wildlife Safaris because they were willing to let us customize our trip itinerary to meet our travel needs. Not only were they willing to work with us, they bent over backwards to make sure everything went smoothly. I cannot express enough how wonderful our guide, Paul, was. He saved us once from a bad situation and kept us laughing and learning the whole time.

Christine was also beyond amazing. She called ahead to our guesthouse knowing we might not have working phones just to make sure everything was set for us.

The others on our safari all spoke the same language, which made it even easier to make friends. It was the trip of a lifetime and then some!

I urge you to booked with Wildlife Safaris!
Mark C.
–
CA
Visited: May 2014
Reviewed: May 13, 2014
50-65 years of age | Experience level: first safari
Kruger Park is amazing, however the contractor that supplied the open vehicles needs to be changed.
Our Safari in Kruger had a rough start, on the first official game drive ( late afternoon, with the open safari vehicle ) the vehicle broke down. When our driver/guide stopped to view animals, the vehicle refused to start. After soliciting the assistance of a passerby who had mechanic tools and knowledge, we returned to the camp safely and finished the game drive in a mini van.

The following day on our early morning game drive ( different open safari vehicle) we again broke down. This time a much greater distance from the camp and outside of cell phone range. We had to wait approx. 2 hours in the hot morning sun until another Safari company stopped and assisted in contacting the camp to arrange for alternate transportation. In the end we agreed to continue with the game drive, in another vehicle . However as a whole we were concerned for our overall safety with these vehicles and we had lost faith and trust in this tour company to deliver a product as agreed upon!

When you operate a Safari company in a huge Wildlife Park such as Kruger, you need to have safe guards in place. Having access to reliable vehicles for the game drives, should be their number one priority. Other communication equipment, such as satellite phones, that will provide contact to the camps in event of break downs or emergency medical issues, is a must. We were informed that the use of the open safari vehicles was fairly new to this company.

In closing, I found our driver / guide, to be very knowledge with the wildlife in Kruger and friendly. On the other hand , the other company employee whom we had direct contact with during this Safari was unacceptable. I felt he forgot who he was working for at times. His communication with our tour was very poor, at no time did he apologize for the inconvenience's of the break downs or inquire as to our safety during the break downs. We also witnessed his unacceptable rants towards our driver in front of us, blaming him for the mechanical breakdowns. He was very unprofessional and not a good representative of Wildlife Safaris !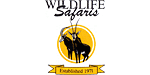 Reply
from

Wildlife Safaris

Posted on May 16, 2014

Response from Wildlife Safaris
As Management we would like to apologise for the unreliable standard of open safari vehicles we were obliged to use for this tour . Our normal supplier did not have sufficient vehicles so we sub-contracted to another company . We were informed about the breakdowns when they happened on both occasions & we assisted with replacement vehicles . Consequently we have not used this company again & have made enquiries about alternate backup services .

We have requested reports from both guides involved with this tour & we are satisfied that following the delay on Day 2 , the game drive was extended later than usual so that guests received the services we had agreed upon .

Regarding communications , officially S A National Parks does not allow drivers to have satellite phones in Kruger Park because this leads to congestion at Big 5 sightings , so drivers have to rely on their own mobile phones .

As a qualified Tour Guide myself, I am aware of the stress caused by any interruption to an itinerary which may be due to mechanical failure , unexpected conditions such as floods or fire, ill health of passengers or dangerous animals . The guide is usually alone & has to deal with the situation as well as consoling his passengers which can be very difficult . We regret any altercation which took place between guides & they have been reminded to be more considerate to the passengers stranded out in the bush.
Levi Schouten
–
NL
Visited: May 2009
Reviewed: Sep 18, 2013
Email Levi Schouten | 35-50 years of age | Experience level: first safari
Splendid experience, great guide and some (really) exiting wildlife encounters.
We had a great guide, very experienced and good company. We saw 4 of the big 5, missed the leopard by a second! Some exiting moments with an elephant in must, I will never forget this. The sounds at night, the views, the wildlife, the special birds and photographic scenes, the male lion @ 2 meters distance from the vehicle, the unexpected moments and the fun with the group.
Teja, B
–
US
Visited: October 2015
Reviewed: Nov 17, 2015
Email Teja, B | 20-35 years of age | Experience level: first safari
One of the best experience's of my life
I choose Wildlife Safari's after a thorough research, because this was my first time and also because I usually don't go to the same country twice, so i made sure I got the best experience and boy was I right. I had such an amazing time. Hoppy Howell was our tour guide and I joined a couple from Australia and one gentleman from England. Mr. Hoppy picked me from the hotel at exactly the time, the company told they'd. It was such an amazing tour. I spotted so many animals in the wild and it was everything and more than what I had expected. Hoppy was also extremely friendly and patiently answered all my questions, his expertise and knowledge on the wildlife is pretty deep. He was extremely accommodating in a lot of ways, he'd wait patiently till everybody in the tour group got a full view of the animal we would try to spot. Overall such a wonderful. I'd definitely recommend. Worth every dollar I spent. If I ever be in SA again, I'd definitely choose them and do a safari with them again.
Adam
–
Visited: March 2015
Reviewed: Mar 5, 2015
50-65 years of age | Experience level: first safari
Fulfilled a 50 year old dream
This was a truly memorable experience. Having been fascinated by the natural world from an early age it was wonderful to see the big five (and so many more) in their natural habitat. Our guide was extremely good at identifying any animals or plants. My only criticism would be that I would have liked to learn more about specific creatures, it seemed a little like a "box-ticking" exercise. I would certainly go again like a shot, but would try and make it a more "academic" trip.
Sharon
–
Visited: October 2014
Reviewed: Oct 16, 2014
50-65 years of age | Experience level: first safari
Fantastic!
My husband had been on safari before with Wildlife Safaris and was so impressed that he would only travel with them again. The trip to Kruger Park far exceeded my expectations, it was just amazing. All the travel arrangements were made for our Private safari with Christine who arranged our itinerary. Nothing was two much for Christine she answered all our questions and put together the perfect holiday. Everything was well planned and arranged. We even had to work our holiday around Hoppy the guide my husband had had previously! No Hoppy, no holiday!
Hoppy is wonderful,so knowledgable about all wildlife and could spot an animal anywhere. He's also funny two lots of stories to tell. We saw the Big 5 before breakfast on the first morning we arrived.
A big, big thank you Hoppy for an amazing time. A holiday I'll never forget....
John Button
–
CA
Visited: July 2014
Reviewed: Jul 26, 2014
50-65 years of age | Experience level: first safari
There experience of a lifetime
The entire experience was first rate from communication to accommodation to guiding to Kruger Park. The only downside was the food which was so - so. However, we didn't go for the food. We would highly recommend the experience and Wildlife Safaris.
Catherine Eckel
–
US
Visited: July 2014
Reviewed: Jul 21, 2014
50-65 years of age | Experience level: first safari
The trip of a lifetime!
Thank you for a perfect trip and a wonderful adventure. The plans worked perfectly, and accommodations were fine. We preferred the Park to the private game reserve, though folks there were also very accommodating and friendly. "Hippo Hollow" was also fun, and a great way to end the trip.
Most importantly, Anthony Hawell (Hoppie) was a fantastic guide, on every dimension. He is extremely knowledgeable, and knew the answers to all of our questions. It is clear that he loves the Park, and this made touring with him a very special experience. He led us to remarkable sightings, including a beautiful leopard and so many lovely birds. He would pull into some amazing sight, like a watering hole with a variety of animals to see, and quietly point out key features, giving us plenty of time to absorb what was there, and ask lots of questions. We never felt rushed or pressured. He took excellent care of us. In addition he was delightful company, so funny and kind, and quickly came to be a real friend, not merely a guide. I especially enjoyed the after-tour, stimulating conversations, over dinner or drinks, where I learned a great deal. It was a trip of a lifetime, and I will never forget it.

Disclaimer
All corporate and/or tour info is provided by Wildlife Safaris , not SafariBookings
The tours offered by Wildlife Safaris are subject to their terms & conditions