Serengeti Wakanda Tours and Safaris
5.0/5 – 344 Reviews
Office In:

Size:

5-10 employees (Founded in

2018

)

Member Of:

KATO

, TALA & TANAPA

Tour Types:

Custom budget & mid-range tours that can start every day

Destinations:

Price Range:

$50 to $700

pp

per person

per day

(USD, excl. int'l flights)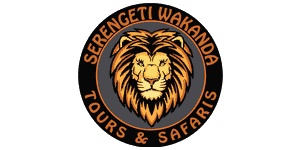 Request a Quote


for a custom tour
Your request will be sent directly to the operator
If preferred, you can contact the operator directly
Molly
–
US
Visited: September 2022
Reviewed: Sep 27, 2022
Email Molly | 35-50 years of age | Experience level: 2-5 safaris
Five star budget safari experience
What a fantastic experience. Barto was so helpful with the booking and answering all of my million questions. You can tell he really cares about the company and the tours — showing his face multiple times for questions and feedback.

Our guide Felix could not have been better. He was friendly, helpful and super informative. He really has a passion for the animals and it shows. His eye for spotting the animals was on another level. He spotted a rhino from what seemed like a mile away. He got us so close to 3 cheetahs and 4 leopards which was my goal of the safari. He really listened to what we wanted to see and somehow made it happen. He helped us hang out with the animals all by ourselves instead of relying on the radio and other guides. We saw multiple hunts and so many lions it was amazing. This man has an amazing work ethic, sometimes driving for 12 hours a day.

Dula, the chef, was also fantastic. I have been on safari before where the food was so bad. Dula's food was always great and he put in so much effort. He was up so early to make our food experience special and it really was. His home made bread made in a metal box was pretty unbelievable.

Overall I really did have a 5 star experience in my 6 day budget safari. The Serengeti is amazing and hands down my favorite park in Africa. Serengeti Wakanda exceeded my expectations and I highly recommend.
Julia
–
Visited: September 2022
Reviewed: Sep 23, 2022
Email Julia | 20-35 years of age | Experience level: first safari
The safari was amazing, our guide Felix was perfect, we have seen a lot of animals!
The Safari Wakanda Tours was really a highlight of our Tanzania trip. The handling and organization in advance was very uncomplicated via WhatsApp, all questions were answered quickly. The payment ran via Revolut, similar to Paypal, also very simple. We initially had to pay only part of the full price, which we felt was very fair. However, there was no kind of contract or "official confirmation". Irritated us at first, but is probably normal.

About the safari itself: For us, the four days were perfect, we would not have needed more, because we - so we think - have seen everything important and at some point the thousandth zebra is boring yet ;) best we liked the Ngorongoro Crater, here you really see animals at every corner, a true paradise and very different, beautiful landscapes.

Personal highlight was our guide Felix! We could not have imagined a better guide. He made every effort to take us to the best places and to observe the animals as close as possible. He gave us so much interesting information - whether about animals, plants or the country, he knew the answer to everything! All this in a very good English. At the end of the tour we saw all the Big Five (even if the rhino only from a distance) and much more besides!
In addition, wan some days our own cook went with us, who always prepared fresh dishes for us. If he was not there, we got everything in a big box. Fresh pancakes in the morning, freshly baked bread, a hot meal at noon, there were even three courses in the evening, all good, fresh, local food.

In general, everyone we had contact with was incredibly nice, there was always someone coming to help us.

About the accommodations: You have to move away a bit from the usual standards. The first accommodation (Fig Tree Lodge) was great by African standards, clean, hot water, bed with mosquito net. During the other nights we slept on campsites in the national parks. In Ngorongoro Crater there were no normal toilets, only outhouses. However, the camp was divided into two parts, on the other side the washrooms were a bit better equipped, and we could use those. Also, the rides between the parks can last for several hours and can be very bumpy. I would not recommend this tour to people with back problems, but we didn't mind.

All in all: if you have a little more budget, I would recommend to book lodges to have a little more comfort. But if you don't mind the camps, you are well advised with this trip, price-performance ratio is absolutely right and the organization, hospitality and knowledge of our guide have surpassed everything. :)
fernando
–
ES
Visited: August 2022
Reviewed: Sep 14, 2022
Email fernando | 35-50 years of age | Experience level: 2-5 safaris
All perfect. An incredible experience
My wife and I were doing a 6 day safari with Serengeti Wkanda Tours. There are many companies that do this type of trip, and I'm sure many of them are very good, but our experience with Wakanda could not have been better.

Everything was very well, the pick-up times at the airport, pick-up at the hotel, the places to stay... and of course our guide Félix and our cook Dhula. The food was impressive and even more so considering that you are in the middle of the Serengeti. We saw many many animals, and Felix proved to be a great guide as he knew where to go and when to go.

A highly recommended experience at a reasonable price, and seriousness of the company Serengeti Wakanda Tours
Nitin
–
Visited: August 2022
Reviewed: Sep 6, 2022
Email Nitin | 50-65 years of age | Experience level: 2-5 safaris
A brilliant safari experience with Wakanda Tours
We had a fantastic all-round experience with Wakanda Tours to Tarangire, Ngorongoro and Serengeti. The trip was well organised by Bartho who provided excellent advice and efficient support for our itinerary including airport transfers.

Our driver guide, Andrew and chef, Ashraf, were brilliant throughout, working as a team to ensure our enjoyment of the trip. Andrew grew up in the Serengeti and therefore had extensive knowledge of the areas around the park, which meant that he could venture into more remote areas without getting lost ! Thanks to Andrew's detailed knowledge of animal behaviour and intuitive driving skills we witnessed some amazing moments of wildlife action. It was a pleasure to feel Andrew's passion for the wildlife. He was always happy to explain things and we were fascinated by his numerous wildlife experiences and also his personal journey. He showed great professionalism with skilful driving and incredible ability to spot wildlife from afar.

Ashraf cooked us 3 delicious freshly cooked meals everyday. The freshly baked bread, tasty soups, desserts and various main courses were just brilliant. His infectious smile and the pride he took in his cooking was very special. Thank you Ashraf for the wonderful food ! It was well above our expectations for the cost of the trip !

Top Tips:
1. The Serengeti was just incredible. It's a long drive from Arusha so I would advise at least 2 to 3 days there to maximise game viewing, even it means missing out on Tarangire/lake Manyara. One night and one day is simply not enough to witness the true magnificence of the Serengeti, particularly after a long road journey there and back.
2. The spectacular Ngorongoro crater is another highlight not to be missed. An overnight camp/lodge with 1 day in the crater is sufficient. Make sure you have a swift breakfast and get to the crater gate entrance as early as possible (6:30 am). We saw a spectacular sunrise upon descent. Animals are most active in the first thing after sunrise and the cool morning air and golden light was magical to experience, particularly in the crater forest area of the crater where we saw grazing elephants and a lioness with playful cubs. Ngorongoro gets very busy with safari vehicles by 10am and so getting there early meant that we saw wildlife in virtual serenity.
3. Follow your guide's advice regarding where to go and and leave camp early to improve the chances of seeing the action. We hurried breakfast every day and it was the best decision we made.
4. Don't raise your expectations of seeing any particular type of wildlife or action. Nature is unpredictable. Being in the right place at the right time depends on being out there when animals are most active, the intuition and skills of your guide and above all, a large dose of luck. Relax, take it as it comes, and expect the unexpected. That includes not seeing everything you had hoped for !
5. Keep a lookout for wildlife from the open top roof. The more eyeballs looking, the more chance that you will spot something that your guide will be able to decide whether to stop and manoeuvre. There were moments where only we could see an animal behind a bush due to a more favourable angle looking towards sides or rear of the vehicle. In one such moment, after spotting a lioness, Andrew sensed potential action and quickly turned around just in time for us to witness a successful hunt. It was amazing to watch !
6. If it is affordable, opt for a private group safari as this gives you much more flexibility, particularly with small changes to the plan that might not be so easy in a mixed group.

Thank you Bartho, Andrew and Ashraf for an unforgettable experience ! We are already planning our next trip with Wakanda to the Serengeti !
Sara Pigazzini
–
IT
Visited: August 2022
Reviewed: Sep 4, 2022
Email Sara Pigazzini | 20-35 years of age | Experience level: first safari
Amazing 7 days safari trip
We spent 7 days and 6 nights visiting Tarangire, Serengeti, Ngorongoro e Lake Maniara. We can say just one world: AMAZING. Our guide was Andrew. He is a very experienced guide and a good driver, he is very polite and super nice: We think he is the best guide you can find! Finding animals can depend on weather, period of the year, moment of the day and luck, of course, but if an animal is around, for sure he will find it! Our chef was Sule: he is a really good chef, ready to satisfy our needs and preferences. And maybe you won't believe it, but he even bakes fresh bread every day! Also Bartho, the owner of the company, was really honest and serious and everything gone as by agreeements. We had read many 5/5 reviews for Serengeti Wakanda before our tour began and we can't do anything different now that we lived this wonderful experience. We really recommend this company and this special trip! Thank you very much!
Sara & the Bestyteam
Clément
–
FR
Visited: August 2022
Reviewed: Sep 2, 2022
Unforgettable stay
Very happy with the four parks we were able to visit thanks to ANDREW who was an exemplary guide :) Indeed, it is a significant asset that Andrew can give us all the explanations in French.
We had a super friendly cook who arranged all the meals for us everyday. It was very good and successful, despite the complexity of cooking in the middle of nature.
The accommodations were very good. Hygiene was there both in the kitchen and in the vehicle. The car was suitable and the small cushions provided were very welcome.
Remember to cover yourself well, especially in the ngorongoro region where the mornings and nights are cool.
It was nice that our guide had a good knowledge of the flora and fauna. That he respected nature and that it was not the race for animals. We were very lucky to have been able to observe all the most popular ones, but we know that nature can be capricious.
Andrew offered us to get up early some mornings, it was really nice to be able to see the awakening of nature.
Thank you wakanda for this superb organization.

(automatic translation from French)
MaryW
–
Visited: August 2022
Reviewed: Sep 2, 2022
Email MaryW | 35-50 years of age | Experience level: first safari
Top notch all inclusive experience
I originally hoped to find an operator after arriving in Arusha, so had booked accommodations and arranged airport transfer through that hotel for our arrival. After a bit more research, I worried that we might miss out booking last minute in high season, so reached out to Bartho at Serengeti Wakanda. All info was clear and prices extremely competitive and his professionalism and timely replies really made me comfortable about booking ahead. To maximise our time in Arusha, I booked the 6-day budget camping safari and a day tour that includes a hike to Materuni waterfall, lunch and coffee tour with the local community and swimming at a hot spring oasis.

When we arrived at Arusha Airport, I was disappointed that my hotel's promised transfer was not there. After being unable to reach the hotel I booked myself, I reached out to Bartho. Within 10 minutes he sent a driver to pick us up and take us to a hotel. I'm extremely grateful for his quick resourcefulness and willingness to help! It saved the start of our trip.

It had rained overnight before our waterfall tour. Joseph was our driver and guide for the day and he was an expert driver. We made our way in a 4-wheel drive vehicle with no problems whereas we passed many other tour groups stuck in the mud as the road up the mountain is not paved! Just an example of how prepared the team at Serengeti Wakanda is and they use appropriate vehicles and drivers/guides.

Our safari was amazing. Our guide Felix is super knowledgeable about all aspects of the wildlife including the smallest birds, which I was really interested in. He is also a careful driver and respectful of the roads and wildlife so we always felt comfortable and safe. It doesn't mean he compromises on the exciting bits! We managed to have front row seats to a lioness leading 7 lion cubs across to a small river for their first drink. That was out of this world and so cute! And we saw 4 leopards, 3 servals, lost count of lions, elephants, 2 cheetah brothers and so much more than we expected to see.

Finally hats off to Doula our chef who made the most amazing food and fed us better than kings and queens. He was always watching over us and took care of little details like making sure to close out tent flaps when we were out on safari if it rained. His magic box oven (charcoal powered) was impressive and provided freshly baked bread, pizza, and cakes while in the middle of nowhere!

Thank you to the Serengeti Wakanda team!
Nadia
–
FR
Visited: August 2022
Reviewed: Aug 30, 2022
Email Nadia | 35-50 years of age | Experience level: first safari
Fabulous Safari Tour
We had the pleasure to do the tour with Andrew (guide) and Soudi (cook): 1 day Tarangire, 3 days/2 night in Serengeti and 1 night Ngorongoro.

It was an amazing experience because of Andrew essentially, he knows the parks really well, gave us lots of information about the animals. He is gentle, fluent in both English and French (we are french living in UK). He loves his job and love sharing his passion of animals.

Soudi was also amazing: the food was better than at our hotel and the kids enjoyed everything he did (and they are really difficult with food). He has magic in his fingers...he was able to cook dishes like lasagna in a camping.
Thanks both of you for the amazing experience. Will do it again in a few years so hope it will be with you again.
Take care
Carlota Ortiz
–
ES
Visited: August 2022
Reviewed: Aug 30, 2022
Email Carlota Ortiz | 20-35 years of age | Experience level: 2-5 safaris
Serengeti Wakanda go above and beyond and provide the best tours! Highly recommend!
I've had the best time with serengueti wakanda. The experience couldn't have been better. Originally we had another tour operator tour but after hearing some negative comments on them we decide to change. From the moment we engage with SW they were professional and quick to answer, they provided all the information not only on the tours but also additional info on what to pack, what to expect… I did the Kilimanjaro machame route and the team was amazing the guide, the assistant guide and rest of the team couldn't have been better! We could tell from day 1 that our guide Daniel was really experienced - which shows how profesional they were! We also did the 5 day safari and it was honestly amazing, we kept comparing our trips to other while at the camp and on the walks and honestly it always seemed like our experience was better than the other around us! You will not be disappointed! If you have any questions about SW/kilimanjaro/safari Feel free to reachout @carlotaortiz
Salvatore Mirotta
–
FR
Visited: August 2022
Reviewed: Aug 25, 2022
Email Salvatore Mirotta | 20-35 years of age | Experience level: first safari
awesome experience of safari
We found Serengeti Wakanda Tours and Safari on internet. We had the plasure to book and customize the 6 days safari with bartho. We've been to lake manyara, tarangire, serengeti and Ngorongoro national park. All of these places have been breathtaking.
It was an incredible experience. since the begin till the very end.
Bartho pick up us at airport when we landed and the safari went as planned.
Malissa and Prize were two amazing guide/drivers during the safari.
Hot plates prepared by the chef Idris were also very tastefull.
We had the posssibility to live a beautifull experience thank to them.
Thank you Serengeti Wakanda, if we come back we'll choso you one again for sure.
Disclaimer
All corporate and/or tour info is provided by Serengeti Wakanda Tours and Safaris, not SafariBookings