Serengeti Wakanda Tours and Safaris
5.0/5 – 344 Reviews
Office In:

Size:

5-10 employees (Founded in

2018

)

Member Of:

KATO

, TALA & TANAPA

Tour Types:

Custom budget & mid-range tours that can start every day

Destinations:

Price Range:

$50 to $700

pp

per person

per day

(USD, excl. int'l flights)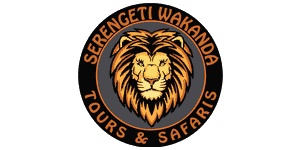 Request a Quote


for a custom tour
Your request will be sent directly to the operator
If preferred, you can contact the operator directly
Rating Breakdown
Danny
–
US
Visited: March 2020
Reviewed: Feb 22, 2020
Email Danny | 20-35 years of age | Experience level: first safari
Great value and hassle-free experience
I've been dreaming of going on a safari forever and this trip exceeded my expectations! Went on a 5 day safari to 4 parks, so was able to see all that the region has to offer. Our guide was very knowledgeable about the animals and their whereabouts so we saw the big 5 and others in abundance. We had a cook with us who was very talented and the fresh meals were very large and much more appealing than the box lunches other groups had. Relaxing with a few beers around the campfire after a long day in the car was also very fun and unique to this tour. Bartho was very responsive and accommodating, which made this last minute trip for me possible. Being picked up from the airport and having lodging included before and after the trip was very convenient. Overall this trip was fantastic and I'm very glad I booked with Serengeti Wakanda!
Quentin
–
FR
Visited: May 2022
Reviewed: May 22, 2022
Email Quentin | 20-35 years of age | Experience level: 2-5 safaris
Wakanda is great and very professional! We had the best experience ever
We had 3 days 2 nights Safari with Wakanda to discover Serengeti and Ngorongoro Crater.
We highly recommend this agency.
Bartho was our contact to organize our Safari and was very flexible to giving us different options
about prices, It´s probably one of the cheapest options for Safari.
Our guide driver was Andrew, and he was great! He is really nice, gave a lot of information about the animals, parks, nice stories and most of all, he has the capacity to spot a lot of animals.
We had the chance to see a lot of lions, cheetahs and basically all possible options of animals inside Serengeti and Ngorongoro Crater.
Also we have been very lucky to have Dula as cooker during our Safari trip. The food was amazing and we still cannot believe it !
Johanne Christiansen
–
DK
Visited: March 2022
Reviewed: May 19, 2022
Email Johanne Christiansen | 20-35 years of age | Experience level: first safari
The safari of our dreams
We were two girls, who went on the 4 day safari with Wakanda Tours.
We loved every second of it and were so lucky to see all the animals we dreamed of. Our guide Lewis made sure we had pleasant trip. Lewis knew so much about the animals and nature and he really went the extra mile to give all the guests a great experience. A real pro ranger. It was amazing to see the animals in their natural habitat.
The cook, Solomon, was great and made good food everybody liked.
Bartho who helped us with the booking was helpful, kind and service minded.
The accommodations were great staying in a lodge and then after tent. It really is a wild experience sleeping at the Ngorongoro Crater and hearing zebras graze in the middle of the night. The value for money and the service level is really high with Wakanda Tours!
All in all a great safari and we would recommend Wakanda Tours to all travelers who visit Tanzania.
Hanna
–
FR
Visited: May 2022
Reviewed: May 15, 2022
Email Hanna | 20-35 years of age | Experience level: first safari
What an amazing experience, and with the best guide and cook on top of that!
We went on a 4-day safari with Serengeti Wakanda Tours and Safaris, and it really was the best.
It was very easy to book with them, Barto arranged everything very quickly and even made sure some friends could join us last minute.
About the safari itself, well it was simply amazing.
Andrew is a wonderful and very dedicated guide. He obviously tells you about everything you need to know and more, but he is also the nicest and funniest. You'll have a blast going on a tour with him!
Besides, he speaks very good French, so if you're a French speaker you'll find that super helpful.
The car is sooo comfortable (there's even wifi when there's signal) and Andrew's driving is very smooth, which are important things to consider giving the amount of time you'll have to spend in the car. We had absolutely zero issues with the car, not even a flat tire!
The whole safari was wonderful : the scenery, the animals (we even got lucky and saw a leopard chilling in a tree), Andrew and his knowledge, THE FOOD !! We had te best guide, but also the best cook, Doula! His cooking skills are unmatched. All the meals were fantastic, very diverse and extremely satisfying.
It was definitely one of the best experiences of my life, thanks to Serengeti Wakanda Tours, Andrew and Doula (and all the included drinks we got!!).
I very highly recommand booking with Serengenti Wakanda Tours, don't miss out!


Sam & Caprice
–
US
Visited: May 2022
Reviewed: May 13, 2022
Email Sam & Caprice | 50-65 years of age | Experience level: first safari
OUTSTANDING
Easy 5-star review. 5-day budget safari tour with Wakanda! Felix (tour guide) was great. Very knowledgeable and experienced. Saw all of the big five and more. Felix knew the parks very well. We were all very happy with our experience! The food was incredible too. Freshly made and 3 meals a day. Credit to the cook - Suli. Everything was organized and was a very enjoyable experience for us all involved. Bartho, the company owner made sure everything was in place. Can't thank Serengeti Wakanda enough - unforgettable! Would highly recommend 100%. Will definitely be telling friends and family who visit Tanzania to go with Wakanda for the safari.
Joshua
–
DE
Visited: March 2022
Reviewed: May 8, 2022
Email Joshua | under20 years of age | Experience level: first safari
Safari
I am a Volunteer in Zanzibar and decided to make a Safari on the mainland, it was the best decision i made and I had the absolute best time during my time in Tansania with Serengeti Wakanda Tours and Safaris.

The entire team is very helpful and they are all trying to make the biggest effort to make your experience as special and perfect as it can get.

The owner of the company is Bartho and he is highly professional and helpful with what ever questions or concerns you might have.
He always tries to find the best Solutions to help you and also that you feel comfortable during your whole trip.

The safari itself was just amazing. We made the trip with Andrew and Dula, and both were the best ones you can imagine.
The safari jeep is very comfortable, we got provided with the BEST FOOD (all the other companies they had small lunch boxes and we had a large selection of fresh things), soft drinks, water, beer and wine. We got to see the all of the big 5 and many other incredible animals and nature multiple times.
In Addition, we were like a big family while our 5 days safari, made new friends and left with a light heart full of great memories that will last for a lifetime.

So if your trying to decide for one of the many tour operators in Arusha - I highly recommend choosing this one! You won't regret! They are amazing
Wakanda 4EVER - Wakanda 4LIFE
Andris LV
–
US
Visited: March 2022
Reviewed: May 1, 2022
Email Andris LV | 35-50 years of age | Experience level: first safari
Best team forever!
We were more than lucky with Wakanda team. Everything was just perfect. All the family was more than excited. Food was awesome. Guides were very experienced, friendly and helpful.
We saw more than lot more than Big5. This was a journey to remember forever.
Before we met Wakanda team actually we didn't believe all the coments and review, but they fullfiled all our wishes and needs.
Our family with three children (18, 16, 11) is very thankful for such an experience!
Recomendation - You can trust them, and follow their advices!
Hanneke
–
NL
Visited: December 2021
Reviewed: May 1, 2022
Email Hanneke | 50-65 years of age | Experience level: 2-5 safaris
Great value for money!
Every step of the way was wonderful with Serengeti Wakanda Tours and Safaris: from reaching out for the first time to make reservations, discuss options, adjusting the program to our wishes, reliable pick-up transfers, lodging, the tents, bedding, safari vehicle, managing expectations, everything! But most of all when you are in Tanzania, your experience is mostly influenced by the people you meet: so wonderful! Special shoutout to our truly great tourguide and ranger ANDREW together with chef Dula: you made our trip the best. THANKS!!
Alejandra Escobar
–
US
Visited: May 2022
Reviewed: Apr 17, 2022
Email Alejandra Escobar | 20-35 years of age | Experience level: first safari
The best tour agency
I was recommended this agency through some people I met in Zanzibar. I set up my tour with Bartho and he helped me organizing the tour to get the best experience for 2 days. I did the Tarangire national park as well as Ngorongoro. Andrew was the guide in Ngorongoro and the best guide ever, he takes the time to look for the animals and I don't know how he can spot the animals from miles away, it's extraordinary just to be in the presence and see his talent. They also have a great cook who goes on the tours with you and the meals are delicious. Overall I really loved my experience and I wish I would had extended it to 5 days instead of 2.
Iñaki
–
ES
Visited: March 2022
Reviewed: Mar 29, 2022
Email Iñaki | 20-35 years of age | Experience level: 2-5 safaris
Amazing! Unforgettable!
In this comment, I will first give my point of view about what I have experienced and then I will tell my experience in a little detail in case it can be useful to others.

First of all, I would like to thank Wakanda for the experience it has offered us at such a competitive price, without a doubt it is highly recommended to book the tour with them. Of course, I'm sure other companies are also very good but they differ in 3 main things:

1. The price: I did a good study before hiring and it is undoubtedly the most competitive for what they offer. My doubt was if the price was going to affect the quality of the safari, but none of that, it has been incredible.

2. The food: all of them, absolutely every day for breakfast, lunch and dinner, our chef (Dula, who cooks super tasty) prepared something fresh and elaborate. We watched other tours eat from lunch-box while we always had our dishes and stews (delicious and abundant, sometimes even too much! I think Dula wanted my weight to exceed 110kg before I left).

3. The desire: probably the most important thing and something that makes the difference, in our case it was Andrew, our guide. The son of a Masai father who converted to Tanzanian society as a Ranger of the Serengeti, Andrew grew up there, Serengeti is his home and it shows. The illusion that he has for the animals and for teaching us everything that wild nature offers in that paradise makes the difference. He is able to see a Leopard on a branch 300 meters away, when we can hardly see that there is a tree. Without a doubt, Andrew was the key to our trip, surely with another guide it would have been great, but with him it has been something unforgettable and unbeatable.

Regarding the hiring part, we spoke with Bartho, it was all very simple, we communicated first by email and then by WhatsApp and he always responded quickly and attended to our requests to see if they were feasible. A 10% initial deposit is required to be paid by card (there is a card fee of 4% or so charged by the bank), so don't be surprised if you are asked.

Recommendations:
1. Bring gel, shampoo, etc. There are no bathroom accessories in the lodges.
2. Start the safari rested, it is very tiring and, for example, landing at dawn from a long trip and starting the safari that same day will make it less enjoyable. Every day you have to get up very early, there are many hours in the car and there is a lot to see, so there is no time to close your eyes in the car.
3. Carrying just the right amount of luggage, the bigger the worse, since constantly changing your base, unpacking and packing a large bag every day is a pain. In addition, depending on the number of people going (maximum 6) a large piece of luggage may not fit in the trunk, although they give you a small backpack so you can put the essentials and leave the suitcase stored if necessary.
4. Clear clothes! It is nature and there will be insects, they are attracted to dark clothing (mainly black and blue) and also light clothing is less conspicuous for animals in general, so it will make you go unnoticed when entering it. habitat.

My experience:

My partner and I did a 6-day tour:
Taranguire-Serengeti-Serengeti-Serengeti-Ngorongoro-Manyara

In my opinion, all places have something, although Serengeti is undoubtedly the wildest. Ngorongoro is amazing too, it's a paradise for animals, it reminded me of the cartoon movie "In Search of the Enchanted Valley" (The land before time) if that place existed it would be this one.

We slept in a budget lodge every day except in Ngornongoro, which was camping. At least 1 day of camping I recommend, since the animals roam freely at night and you hear absolutely everything around you, in our case we had Hyenas, Elephants and Buffaloes next to the tent (we listened to these until we breathed how close they were). The tents are spacious and comfortable, they provide a mattress, sleeping bag, etc. and you sleep well (you have to bring your own towel).
The bad part of the camping was that in our case we had a bit of bad luck and the local guides were doing some courses, so there were a lot of people and the toilets were quite disgusting, normally they keep one for tourists, but this time they didn't. However, I think that the experience of camping for at least 1 night is worth it.
Regarding the lodges, in general quite good, maybe a little more water pressure in the showers would have been good. Correct beds, correct bathrooms and generally clean. They are budget, so we cannot expect luxuries either because they are not being paid for. None had a/c, although there were fans.
If you want something a little more comfortable and luxurious, Bartho can organize it, although this will obviously affect the price. Accommodations are quite expensive (mainly in Serengeti).

It is forbidden to move out of the sleeping places before 6am and you have to return to them before 6pm, those 12h in between are the ones to move and do the game drive (safari). Therefore, the time to wake up is usually around 5:30, so as not to miss the animal activity that can be found first thing in the morning, which is usually the best.

There are private and group safari options.
We joined a group safari (since it was much cheaper and we also like to meet new people), we were 6 people and there was a very good relationship, the organization was very simple and everything went smoothly.

In short, a unique experience that I recommend to everyone. Wakanda does not disappoint and is unbeatable quality / price. I hope to be able to return with them one day, a part of me has remained engraved in Serengeti.

(automatic translation from Spanish)
Disclaimer
All corporate and/or tour info is provided by Serengeti Wakanda Tours and Safaris, not SafariBookings