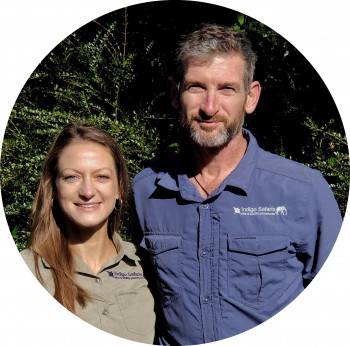 Indigo Safaris
5.0/5 – 102 Reviews
Offices In:

United States

Size:

5-10 employees (Founded in

2010

)

Member Of:

ASTA

,

APTA

,

FGASA

& DEMA

Tour Types:

Customizable private tours and fixed group tours

Destinations:

KM

Price Range:

$60 to $500

pp

per person

per day

(USD, excl. int'l flights)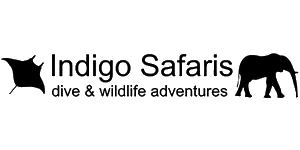 Request a Quote


for a custom tour
Your request will be sent directly to the operator
If preferred, you can contact the operator directly
Michael Pare
–
US
Visited: August 2016
Reviewed: Sep 7, 2016
Email Michael Pare | 50-65 years of age | Experience level: 2-5 safaris
Amazing experience!
We booked our Chobe Safari through Indigo and were very impressed with the service. Chris communicated very well during the planning process. As we got closer to the Safari date we had to make a last minute change to delay our departure and Chris was able to help us adjust our safari with the tour company, Kalahari. We were able to extend in Livingston an extra day and were able to swim in "Devil's Pool" as a result. The Chobe Safari turned out to be excellent with a really good guide that found us lots of wildlife and really comfortable camping arrangements. Highly recommended!!
Hans Bentzen
–
Visited: July 2016
Reviewed: Jul 30, 2016
Email Hans Bentzen | 50-65 years of age | Experience level: first safari
Christopher prooved to be a fantastic and very helpful tour operator, sorting out problems for us.
The organisation and planning by Indigo (Christopher) was very good and in depth. The actual tour was operated by another company whom were also very good and provided us with an indepth, insightful tour, delivering all that was promised and more.
Sean McClellan
–
Visited: May 2016
Reviewed: Jun 5, 2016
Email Sean McClellan | 35-50 years of age | Experience level: 2-5 safaris
The review below is the personal opinion of Sean McClellan and not that of SafariBookings.
Slow and rude to respond, then failed to organise the few things left to him
Indigo safaris were sometimes slow to respond. The scanned documentation provided failed to give enough information, which also led to some confusion, for example exactly which side of Victoria Falls we were visiting. There was also a breakdown of communication between Indigo Safaris and the 3rd party safari provider in Kasane which resulted in us waiting from 6 am until 7:30 am to go on safari.

We had asked for a game drive as early as possible, as this is the ideal time to see birds. Along with an evening boat trip - also ideal as you get to see an amazing sunset. What was arranged was a mid morning boat trip, followed by a game drive starting at 1:30pm, i.e. the heat of the day. When I pushed back about this, I was told via email:

"All that has happened is that they have been switched round as Kalahari Tours have put their scheduled game drives on in the afternoon and boat cruises in the morning as they that gives better results."

When I said this was not what we wanted, or paid for, and gave good reasons, I was then told:

"I can ask to move the boat safari earlier, but doubt it will be much earlier.

The afternoon game drive in Chobe is a group activity, as you know, and the focus is going to be on animals and they love to go to the river to drink when it's hot."

I then pushed harder, with an emphasis on how I felt we would see more first thing. The trip was then changed to what we wanted. Albeit on the day the change had not made it to the schedule, hence standing around for an hour and a half. Plus Christopher continued to argue the case for midday safaris. Perhaps he should put that as a unique feature of his safaris!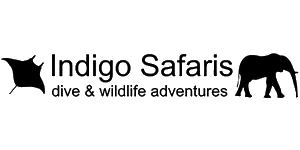 Reply
from

Indigo Safaris

Posted on Aug 1, 2016

I'm not sure what Sean considers slow, but in the course of our exchanges, spanning 70 emails received and several phone calls covering numerous itinerary options not only Botswana with quotes for 2 and 4 travellers, considerable advice about seasonality, lodges, transport etc, but also Mozambique and Papua New Guinea, rearranging the itinerary booked with six local service providers when Sean booked his international flights home on the wrong day, and then switching back to the original plan when the flight problem was fixed, I mostly replied on the same day, sometimes immediately.
When exchanges are immediate and multiple, like in a conversation, I confess I do not start every email with a salutation.
Regarding the change in the activities in Chobe, these were made by the service provider, and changed back to Sean's preference as soon as possible. He alerted me to his preference for the schedule on a Thursday evening, the Friday being a public holiday in Botswana, and the switch back was effective on the Monday morning. The local provider unfortunately and uncharacteristically did not enter the change in their schedule, for which i apologised to Sean, despite his initial defamatory and untrue review, the title of which remains unchanged.
As a side note, the game viewing of mammals along Chobe riverfront is excellent throughout the day, including at midday, and also conveniently fit with early morning and afternoon boat safaris, for those who don't want to wait four or five hours between the two activities. The light isn't the best for photography, but there is plenty to see. There are also full-day game drives along the riverfront and visitors can experience the difference in behaviour and light. If they were no good, they wouldn't be offered.
Sean's documentation (not scanned, but a PDF created for him) listed a transfer to Victoria Falls (in Zimbabwe), as per his request, after he had been quoted for transfers to Victoria Falls, Zimbabwe or Livingstone, Zambia, and after a considerable discussion on the phone on the merits of both locations. I really don't think I could have made it any clearer that the town of Victoria Falls is in Zimbabwe, not Zambia.
Edward
–
Visited: February 2016
Reviewed: Mar 6, 2016
Email Edward | 20-35 years of age | Experience level: first safari
Friendly, efficient and knowledgeable
Christopher acted as an agent to book us a safari in Sabi Sands and Kruger, South Africa. He was extremely responsive by email, and was able to contact multiple operating companies on our behalf to check availability at late notice.

The camp he suggested - Tydon - was superb on all counts. The guides were knowledgeable, the accommodation comfortable, and the food was exceptional. The size of our tour group was much smaller than some of the larger operators, and the camp had a really intimate feel. We particularly appreciated having access to the Sabi Sands reserve in addition to Kruger - each had their pros and cons (different landscapes, wildlife and regulations), and by having game drives in both, we felt like we really got the most out of our trip. The transfer from Johannesburg worked seamlessly.

In addition to arranging the booking, Christopher was able to offer information on the Johannesburg area, and gave us advice on arranging our travel itinerary to maximise our time out in the bush.

Highly recommended.
Paul king
–
Visited: July 2015
Reviewed: Jul 26, 2015
50-65 years of age | Experience level: 2-5 safaris
thoroughly enjoyable with flawless execution from Chris.
I was not completely aware that this would be a road adventure through a magnificent desert landscape. ( my faulty for not paying attention ).The animals encountered played second fiddle to the country. Chris had organized a series of accommodations to excite and delight in every way. It would have been a much poorer trip without his bubbly personality and depth of local knowledge. Not to mention his ingenuity in a crisis.
I would highly recommend Chris and his Company to anyone that will listen. I have started beating that drum already.
Christian Schneider
–
CH
Visited: February 2015
Reviewed: Mar 5, 2015
Email Christian Schneider | 35-50 years of age | Experience level: first safari
Amazing underwater Safari Komodo
We where on a longer trip and had plans to go to Komodo, but did not really know what the options are and what the best thing would be for us. We contacted Indigo Safari and Chris did an outstanding job describing the various options which helped us to take our decisions. He was very patient with us (we did not always had Internet access and let him wait somethimes). We ended up chartering a small liveaboard for a very comprehensive price, and had an excellent time diving some of the best spots in Komodo, including the somethimes difficult areas in the nord. Finally we booked a week in Ambon to get started with Muck diving, and we loved it.
Chris has very good ideas and is able to book you into spots that are not available through a normal travel agency.
Andrew Walker
–
Visited: November 2014
Reviewed: Feb 19, 2015
50-65 years of age | Experience level: first safari
9 day Photographic Safari taking in three Nature Parks in South Tanzania organised and led by Chris.
This was a very intensive safari through 3 of Tanzania's Nature Parks at the end of the dry season led by Christopher Bartlett, who was a fountain of knowledge. I have only just got around to viewing some of the many stunning photographs obtained despite being a novice using a new and unfamiliar camera, I am very grateful to Christopher for his help and advice in this respect.
This tour was organised on a very tight budget so the accommodation was basic but adequate - quite an experience to have Elephants and other animals walking past the door in the middle of the night!
A very memorable experience and having now recovered, would very much like to go on another one!
Highly recommended.

Caitlin Williams
–
CA
Visited: September 2014
Reviewed: Feb 19, 2015
20-35 years of age | Experience level: 2-5 safaris
An excellent experience!
Chris from Indigo Safaris was very prompt in returning emails and calls from us prior to booking on the trip despite him being all over the globe at the time! We were very happy with our decision to book 3 trips through him for Papua New Guinea. The Goroka Show was well organized with smooth transfers. The accommodation couldn't have been better as we were next to the venue and he was always happy to organize transportation into town or to eat out for those who weren't eating at the accommodation. He also set us up with a week diving in at the Walindi resort in New Britain which is an absolutely amazing facility we would highly recommend. Finally, our trip to the Sepik river, was certainly memorable. Although remote, we were well taken care of with freshly cooked meals and bedding and mosquito nets each night despite being in the middle of no where! We met some amazing people and were amazed at the artwork and spirit houses we were able to see along the way. I would happily go on another trip with Indigo Safaris as it was a great experience!
Jochem
–
NL
Visited: January 2015
Reviewed: Feb 14, 2015
35-50 years of age | Experience level: first safari
Caribbean Shark and Whalesafari
Just back from a fantastic trip with Indigo safaris. Everything was really well organised, trip was in one off the best periods and saw everything we wanted to see. Would definitely book again at indigosafaris. Thank you.
Herbert Schmitz
–
DE
Visited: January 2015
Reviewed: Feb 11, 2015
Email Herbert Schmitz | 50-65 years of age | Experience level: over 5 safaris
Christopher Bartlett / Indigo Safaris is a very competent photographer, travel guide and scuba diver
Spent a wonderful time diving in the Bahamas ( Grand Bahama / Bimini )January 2015 . All flights ,accomondation and diving were spot on. Thanks Mr Bartlett
Disclaimer
All corporate and/or tour info is provided by Indigo Safaris, not SafariBookings
The tours offered by Indigo Safaris are subject to their terms & conditions