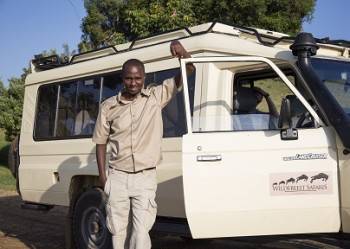 Wildebeest Safaris
4.8/5 – 458 Reviews
Located In:

China

Size:

10-20 employees (Founded in

1997

)

Member Of:

ETT

& TRA

Tour Types:

Custom mid-range tours that can start every day

Destinations:

Price Range:

$100 to $450

pp

per person

per day

(USD, excl. int'l flights)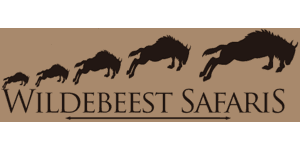 JH
–
AE
Visited: January 2016
Reviewed: Jan 16, 2016
Email JH | 50-65 years of age | Experience level: over 5 safaris
The review below is the personal opinion of JH and not that of SafariBookings.
The tour guide was only interested to get his job done asap. Low knowledge about animals and nature.
Booking was easy and professional. We were picked up by the wrong tour operator which had almost the same name but this was sorted out quickly. The car which we booked had technical issues so we ended up with an alternative for the first day. Our driver and guide was the worst ever. Very bad experience.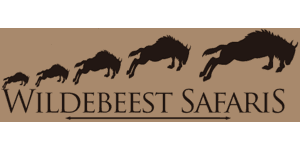 Reply
from

Wildebeest Safaris

Posted on Jan 19, 2016

Dear Jurgen,

Thank you on your review and on pointing out issues which have influenced your overall impression of your Travels with us. It was very bad staying at the Airport for close to 2 Hours waiting for your arrival only to find that you had been picked by a different Tour Operator. We were genuinely astonished to read of the details of your overall Safari experience with our Driver/Guide.

Our astonishment was even greater since our Guides are serious people with more than eight years of experience in guiding and travels business and for many years we have only received praise from the guests for there work and effort. What has happened, why and how on the occasion you have described we cannot say, but we can with certainty assure you that any arrogance or sarcasm you have experienced was not in any way a standard behavior we expect from our staff and that we will take actions to secure such occurrences are not possible ever in future. As you have mentioned in your review all other arrangements were handled in a professional manner and mishaps sorted out quickly.

We are all very sorry you left Kenya with such unfortunate impression on your very last day and that we were unable to discuss the matter with you in person. Thank you for booking with us and we hope to have an opportunity to show ourselves in a better light on some other future occasion.

Yours sincerely,
Noah Kuti,
Business Development Manager,
Wildebeest Safaris LTD
AnoopAkanksha
–
US
Visited: February 2016
Reviewed: Mar 1, 2016
Email AnoopAkanksha | Experience level: over 5 safaris
The review below is the personal opinion of AnoopAkanksha and not that of SafariBookings.
Worst experience ever
DO NOT BOOK. We just visited Masai Mara and after seeing the reviews booked it with Noah. We experienced a lot of trouble as both the tour guide and Noah were just trying to fleece money out of us. They did not pre book anything and would not accept card payments. We were not informed till the day of the tour that they could not take card payments. On top of that, they did not check if we had resident status and charged us non resident prices while paying the hotel only resident rates. When we asked them to reimburse the difference, Noah started yelling at us. The guide (Youstas) seemed experienced but very disincentivized because we found out how they were cheating people. He did not have a radio like other cars and did not tie up with other drivers. We are very dissappointed overall and would not recommend them.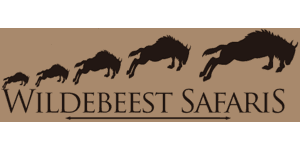 Reply
from

Wildebeest Safaris

Posted on Mar 29, 2023

Dear Akanksha, as always we do appreciate our clients feedback after Safari. Please explain to our readers how we tried to fleece money out of you. We are really ashamed after all the negotiations we did with the hotel in order for them to extend resident rates to you. We also went ahead and upgraded your transportation from Minivan to Land Cruiser at no additional charges. We had done bookings with the hotel please do not mislead our readers again. As earlier explained to you on email, we required 100% full payment before Safari but you insisted on email on paying 50% and the balance after Safari it never works out that way. No company accepts those terms. Then again about credit card, yes we do accept payments by cards but our agreement was for you to pay by cash in the morning before departure as per the below email you had sent us.

from: Akanksha
to: Wildebeest Safaris
date: Mon, Feb 22, 2016 at 1:51 AM
subject: Re: 3 Days Masai Mara Private Safari

"Thanks Noah. Could we then do either US$300 per person- since the last day we are leaving earlier than the other tours which leave after lunch at 1pm or alternatively could you arrange it for me and husband to leave after lunch, after finishing a morning drive, at US$400 per person.. we can pay advance cash at pick up".

I would like to take this opportunity to assure our future guests and those who are in the process to travel with us that we are very keen when it comes to customer service delivery and pricing without compromising on quality.

Again, thank you so much,
Kind Regards,
Noah Kuti
Ed
–
Visited: November 2018
Reviewed: Mar 1, 2019
Email Ed | 35-50 years of age | Experience level: over 5 safaris
The review below is the personal opinion of Ed and not that of SafariBookings.
Everything was substandard after reading other people's reviews. We were mistreated + put in danger
We trawled reviews and websites looking at hundreds of operators, and settled on Wildebeest in the end because of pretty good reviews and also a willingness to book us in the resort that we wanted to go to. We did not use the one with 1600+ 5 star reviews.
We agreed on the price and all the inclusions beforehand, to include driver, 3 days 2 nights, all costs included for 2 adults 1 child 1 infant, for air-conditioning, pickup and drop off in Nairobi at specified times, a private 4wd tour, accommodation at our preferred resort, and also air ambulance evacuation cover. Communication was excellent.
We were picked up on time.
We never received confirmation of air insurance till we were nearly home on the last day – ensure you receive your policy numbers before you leave on safari to ensure you are covered while you are far from medical facilities!
The vehicle was fitted with a fridge, 2way radio and power points. We were unable to attach our baby seat to the car properly as it did not have the required anchor points for a baby seat- so we had to improvise and use the headrest as our anchor.
It wasn't till we hit the dirt roads a couple of hours later where we noticed things going wrong. We had a tyre puncture in the searing midday heat. I was left in the car with a screaming 6 week old baby. There was no air-conditioning as promised AND despite their website also stating that "ALL vehicles are fitted with air-conditioning.
Driving on, our car was filled with thick dust – there was a hole in the floor allowing dust in. We resorted to wetting some baby clothes with our drinking water and blocking up the hole so we didn't choke to death. The baby carseat I covered with a wet towel to try to trap the dust. My son was beside himself screaming with dust inhalation and heat. Then the ride got violently bumpy… in fact so bumpy I had to take him out of his car seat and hold him mid-air for suspension. I was afraid he would get brain damage with the violence of the car. My daughter was telling the driver he was going too fast, she was also being thrown around like a sack of potatos. Other Wildebeest and safari cars were flying past us without issue. So here I am holding my baby in a wet wrap over his face mid air for hours in midday heat… I started to message the company owner saying this was dangerous and I wanted the car changed. He didn't bother to reply to me.

Outside the Masai Mara we were asked to change into another Wildebeest vehicle at the entry, and our car was taken to the mechanic. It turns out the suspension was broken.
The new 4wd was coasting along no issues with dust or bumpiness, so we knew we had been given a lemon of a 4wd.
My review of the resort is on its own post.
At the resort our driver didn't engage with us much, sit with us or explain what the plan was, we were just left hanging. In saying that, he was polite and never rude to us, but lacked communication skills with us. I was watching Dennis, another Wildebeest guide, who ate, laughed and talked to his clients… and enroute was actively chatting, informing and having a great time himself.

The next day, the driver had lost his keys, so we were put into a van instead, having to get into our 4wd through dodgy unlocked windows to get our things out of the 4wd. Then someone told him they found his keys so we drove back to the "fixed" 4wd. We noticed more flaws with the truck – the 2way radio was never on, it didn't even have a mouthpiece to speak through – so I guess we missed out on all the game sighting calls and were in danger should we have needed help in an emergency while out on safari. The drivers door was jammed so he had to exit through the window! The fridge and electrics just turned on and off with the bumpy roads… flickered and rarely even worked. Some of the seatbelts did not work, windows were jammed, the car was generally in very poor repair.
We did see all the park animals - except Rhino, which are too rare. The following day, we were meant to do a morning game drive, stop at NON TOURISTY souvenir shops (not the safari preferred ones where they get kickbacks and charge customers ridiculous prices). Our game drive was a hot footed exit out of the park, the driver didn't speak, nor slow down, nor look for any animals. By this stage I was so furious with the company, I just wanted to get home. The owner never replied to my SMS or emails alerting him to the danger to my family and requesting a replacement vehicle. We had no other way to get home other than the same vehicle back. We stopped at one pathetically expensive tourist stop – you know with the special "guide waiting room" where they can chat, have drinks and wait for their customers to be ripped off blind and collect a commission. He knew we wanted to stop at either street sellers or the other numerous shacks set up on the road selling masaii wares, but he didn't stop at those. Into Nairobi by 3pm, our driver did help us unpack and then even apologised for the terrible vehicle – again an admission from the company.

In ADDITION and the worst of it all – there is a pop top on the roof of the 4wd. One support strut had rusted through and I had noticed it was cable-tied down to stop it rattling – rather than being fixed. While driving home the 2nd strut failed and the roof crashed down. Had my daughter been standing at the time she would undoubtedly been killed. For an adult we would have suffered severe injury to the head.

I followed up with Noah the owner – he told me that the vehicle had come down from the north of Kenya and he had noticed that it was in very poor repair. Rather than talk to us and reschedule/give us the option, he just allocated it to us knowing we had a newborn and a toddler with us and required safety and air conditioning. I had even mentioned a reviewer before me mentioned an old vehicle and in poor repair, and had asked for assurance that this was not going to happen to us! At the end I requested a rebate of $250usd which was roughly the cost of a proper vehicle, which we FINALLY got after harassing them for months. Despite having kids, the owner doesn't seem to have any insight into the grave situation they placed us in, nor care about his company reputation. I have read all the reviews, and know someone who has used them multiple times and likes them. From what I saw of other vehicles and Dennis, the company does have the potential to stand up to what other reviewers say, but we just drew the short straw and were really mistreated and put in danger.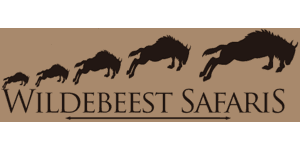 Reply
from

Wildebeest Safaris

Posted on Mar 28, 2023

Dear Edd,

Thank you for you review. We took steps on matters regarding the old vehicle and we disposed them replacing with newer cars.

As for the Driver, we noticed we had similar problems with him and we got him replaced with more experienced and charming driver/guide.

Also, please confirm you received refund of USD.250 via your paypal account.

Kind Regards,
Noah
Kate
–
NZ
Visited: September 2018
Reviewed: Sep 23, 2018
Email Kate | 20-35 years of age | Experience level: 2-5 safaris
The review below is the personal opinion of Kate and not that of SafariBookings.
Difficult driver changed the plan
The pre-tour booking was very efficient. The tour was simple to book, we were provided great options for accommodation and we were given clear level of detail. However, unfortunately our experience with the driver was far from positive. We had booked a full game drive, plus two game drives, but in reality, we were given a full day + 2 hours. The driver was then disagreeing with us on the second half day, and said that we had to get back to Nairobi. We are not usually confrontational people, but we felt that it was really unfair to not finish the agreed itinerary. This made us feel really uncomfortable as we didn't want to be disagreeing on the plan, however, we had flown such a long way for these three days and we really wanted to spend our agreed time in the park. The driver begrudgingly agreed to take us back into the park, but we only spent 2 hours there, rather than the half day. What really polished it off was on our way home, we stopped to fill up the tyres and one of our passengers got out to use the rest room. Before the passenger even got back into the car, the driver started driving out of the petrol station! He was very rude, didn't make an effort to learn our names and made it apparent that he didn't want to be hosting the trip. He was also making multiple personal phone calls throughout the trip. It was really very disappointing.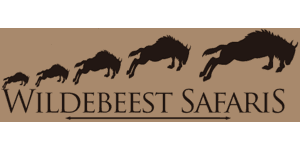 Reply
from

Wildebeest Safaris

Posted on Oct 1, 2018

Dear Kate,

Thank you for your email feedback which we really appreciate.

I would first like to take this opportunity to advise you this particular driver is no longer with us and hence been replaced by a more experienced driver/guide. We clearly give briefing to Driver/guides before each Safari so that they are aware. Talking on mobile phones unless it's work related is usually unacceptable.

We will continue improving on our services in the coming future.

Best Regards,
Noah Kuti,
Business Development Manager,
Wildebeest Safaris LTD
Ahmad
–
KW
Visited: August 2017
Reviewed: Aug 23, 2017
Email Ahmad | 20-35 years of age | Experience level: first safari
The review below is the personal opinion of Ahmad and not that of SafariBookings.
Look For Somewhere Else !!!!!!!!!
When my flight arrived at 10:30am driver wasn't there I waited 2 hours for him to arrive. And the driver wasn't my actual tour guide he is a tour guide for another group. His excuse for arriving late that his car was damaged, but in the end I found out he was lying and my actual tour guide made a deal with this other tour guide (Who will pick another group that I don't know) to go to the airport to pick me up because I was solo. And because of that he arrived late cause the other group's flight arrival is at 1:00pm. My trip plan is private tour which means driver must to pick me up alone without other group!!!!!!!!!!! And to top all that the car was in super bad condition. To sum up this company is a so unorganized, very old vehicles, don't care about customer satisfaction, and do whatever they want to do without even asking beforehand if I agree or not. Please avoid so that you will not end up with similar experience or even worse.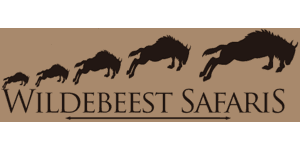 Reply
from

Wildebeest Safaris

Posted on Mar 28, 2023

Dear Ahmad,

Thank you for your feedback. Ever since we have replaced old vehicles with new ones. Furthermore improved communication skills with clients between the office and driver/guide to avoid such scenarios.

Kind Regards,
Noah
Steve
–
Visited: November 2018
Reviewed: Dec 2, 2018
Email Steve | 20-35 years of age | Experience level: first safari
The review below is the personal opinion of Steve and not that of SafariBookings.
We didn't get what we paid for or what was outlined in the itinerary
Day 1 - Collection from hotel was fine, on time. No problems with long drive or communication. Itinerary outlined a game drive from 2pm - 6pm, but we only did a game drive for approx 90mins. Lodge was excellent, however that has nothing to do with the tour company.

Day 2 - Full day game drive. Lodge told us to leave as early as possible 7am at latest, driver arranged to start at 8am. We saw everything we wanted to on this day. Lions, Cheetah, Leopard, Giraffe, Elephant, Hippo. However this was more due to the abundance on wildlife and luck than the drivers skill or anything like that. I can't really complain too much about this day, as we saw everything we wanted to.

Day 3 - We were supposed to have a game drive in the morning (leaving the lodge at 8am) before heading straight from the game drive back to Nairobi. However our driver slept in and missed his alarm and we were waiting for him to wake up and were late leaving. Upon arriving at the park entrance our driver welcomed a "park ranger" on board who he said we were "giving him a lift" we then proceeded into the park, where we just drove on the main road until we happened to chance upon a cheetah, who was starting a hunt. The driver stopped the van and we asked him to put up the roof of the van so we could get a better look, he refused saying it would interfere with the hunt, however he was talking and laughing with other guides in other vans and his phone was ringing loudly, so I didn't buy that excuse! We asked him again and he still refused, so we had to take pictures through the window. After a few minutes he drove off, and we left the hunt/stalk while it was still in progress/just about to start. We were so annoyed, especially as countless other vans and 4x4s were heading towards the cheetah, while we were driving away from it. We felt like we couldn't complain too much to the driver as we still needed him to take us back to Nairobi and didn't want him to get angry and leave us in the middle of nowhere! He continued driving on the main road through the park and didn't once go on a different road, he then exited the park. Meaning we did not have our morning game drive, he just drove straight through the park from once entrance to another, without lifting the roof - we just happened to stumble across a cheetah. If we hadn't seen that he would not have stopped once! This is not a game drive. We were basically being a taxi service for his friend/ranger. When we got to Narok, the "park ranger" exited the van and he continued to take us back to Nairobi, which was fine.

Overall absolutely disgusted with the final day and lack of game drive! The fact that he drove away from a Cheetah hunt that was in progress is absolutely indefensible - and also twice refusing to open the roof so we could look at the Cheetah while we were there.

I don't know if this was just our driver or it is the company (as our driver said he was fairly new to Wildebeest) But I wouldn't use them again!!
I will formally complain to Wildebeest about this....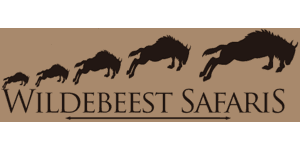 Reply
from

Wildebeest Safaris

Posted on Mar 28, 2023

Dear Steve,

Thank you for your feedback. We noticed of the mishap you encountered on the last day of your Safari with your driver/guide. We addressed the issue with him regarding following the itinerary as agreed with clients.

Kind Regards,
Noah
Kristin
–
US
Visited: August 2017
Reviewed: Aug 29, 2017
Email Kristin | 50-65 years of age | Experience level: 2-5 safaris
The review below is the personal opinion of Kristin and not that of SafariBookings.
The bare minimum in both the company and the driver!!!!
Well emails were essentially good in the beginning we had conflicting prices attempting to recharge us for something we've already paid for. Having to walk two blocks at 11:30 p.m. with all our luggage in downtown Nairobi only to be left by the driver another 20 minutes to go get the car. On the way to the safari he drove very slowly to get to our destination on the way back he speeded 15 miles over. No communication between the operator and the driver didn't know our agenda argued about it with us didn't know about meal prep didn't know much nor did he point it out to us. It was horrible didn't have water had to remind him about it. He was more of a glorified cab driver than a guide. Choose someone else for Safari so you're not stressed out on your trip because of the owner and the driver.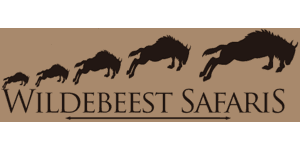 Reply
from

Wildebeest Safaris

Posted on Mar 28, 2023

Dear Kristin,

Thank you for your feedback. We worked on our communication between the office and the guides on the field and also replaced this particular guide with more skilled driver/guide.

Kind Regards,
Noah
Josh
–
US
Visited: September 2016
Reviewed: Oct 27, 2016
Email Josh | 20-35 years of age | Experience level: first safari
Amazing guides, a couple hiccups with the booking
We did an 8-day, 7-night safari through the Masai Mara, Serengeti, and Ngorongoro. It was an amazing trip, and our guides, Eustace (in Kenya) and Abu (in Tanzania) were incredibly knowledgeable. They also were obviously passionate about the wildlife. When your guide is as excited about the trip as you are, it makes a big difference, I promise.

There were a couple of issues with the booking, however. Before finalizing our booking, we added one extra night at the beginning so we could stay at the Giraffe Manor outside Nairobi. We received the revised itinerary, paid, and received confirmation. But when our guide arrived, we went to the hotel only to learn that the company had booked the wrong itinerary and the Giraffe Manor was completely full that night. We had to scramble to figure out an alternative plan, and in the end decided to start the safari a day early. Noah, the owner, refunded the price difference for the alternative accommodations, which I thought was a fair solution, but we were still disappointed (when else will we be in Nairobi to return to this legendary hotel?). Then, on our last night, we arrived at our hotel in Ngorongoro and tried unsuccessfully to check in. Wildebeest had accidentally booked us (and paid) for a hotel on the other side of the crater, an hour drive away. We called Noah to tell him we weren't leaving, and he eventually fixed the reservations (thankfully, that hotel had vacant rooms), but the process still took over an hour with us sitting is suspense in the lobby.

I give them credit for working to correct their mistakes, but when you pay so much money, you want to avoid mistakes like that altogether. I would still recommend Wildebeest--their guides cannot be beat and we had an amazing time--but you should really call each of your accommodations before you leave home to make sure they are expecting you.
Clevanne
–
US
Visited: February 2020
Reviewed: Mar 3, 2020
Email Clevanne | 20-35 years of age | Experience level: first safari
The review below is the personal opinion of Clevanne and not that of SafariBookings.
Our group was scammed out of $700 USD at the end of our 3 day stay at Masai Mara -AVOID THIS COMPANY
While I would have loved to leave a positive review after my 3 day stay at Masai Mara, I cannot and will not support or endorse a booking with this company after my experience being scammed at the end of the stay. The group of young women (a total of 5 of us) booked our 3 day tour with Masai Mara since Oct 2019, paying nearly $600 USD that included all lodging accommodations, game adventures, meals and travel to and from our hotel. Not included was the gracious tip we provided to our server, driver and individuals who aided with our luggage during the course of our stay. On the first evening of our stay (Wednesday 2/2/2020)we were told by our driver Dennis (not the owner of the company)t that there was an "issue" with processing our tickets that served as entrance to and from the safari. This issue in no way had anything to do with us of course because we had paid all fees months in advance but clearly this company operates at a deficit and did not have enough revenue to pay for entrance fees that should have been taken care of months before. The issue would now require that each of us pay $140 USD (a total of $700) that would be refunded back to us. Given that none of us had $140 USD in cash, we asked if it would be possible to pay by card to which they responded yes. From this moment it was clear that none of us had enough cash to pay for the park entrance fees that should have already been handled so I would assume if this was a priority they would be diligent about making sure they recieved the payment as soon as possible. The following day (Thursday 2/13/2020), which apparently so happened to be the last day we could pay by card, we never heard anything from Dennis or who we now know as the business owner, Noah Kuti, about this matter. Now we get to our final day (Friday 2/14/2020)...after breakfast we did a brief tour through the safari and began making our way to Naroibi since it was a 6 hour drive away. Roughly an hour later at our first stop (for souvenirs - this is included in the cost), Dennis brings up the payment matter to one of us who had remained in the vehicle during the stop. At this time he stresses that it cannot be paid by card anymore and that we would have to take out cash at an atm or else we would not be able to get back to Nairobi. This was absolutely unacceptable, disgusting, unprofessional and rude. To assume that because we were american we had $700 amongst the 5 us easily laying around to make up for the companys mistake still to this day completely irritates my core. To make a long story short, Dennis ends up bringing us to an atm where one of us is successfully able to withdraw the money after a handful of attempts. Dennis then wires the money to Noah who is able to process the entrance fees. During this time Dennis passes Noah the phones who tells us that he will meet us our hotel at 6:30pm that evening to give us back that full amount in addition to the bank fees we accrued (an additional 40 USD). Please note: We are scheduled to leave nairobi on a 7am flight the following morning and we would make it to our hotel a little before 5pm on that Friday. Now that the payment is made, Dennis drives us to our hotel and provides us with both his and Noahs contact information before leaving. 6:30pm arrives and nothing. At 7:10pm we decide to give Noah a call who tells us that he is at the bank and will be there by 8pm. A little after 8pm while we are eating dinner Noah calls and gives us an excuse about not being able to retrieve money from the bank location he was in. He asks for the account number that we withdrew the money from which we quickly denied as we are told by our banks here in the states to never provide that information. We have since tried to follow up with him (Noah) via email to which the two emails he have responded back have been short and to the effect of "we are working on your issue", despite us providing multiple options for him to send the money to us (cashapp, paypal, venmo etc.). It has now been over two weeks and we are still short over $740 as a group for a 3 day safari trip that we paid nearly $3,200 for (including tips). We have now taken this to our banks to report this company as spam and intend to take every single measure to ensure this never happens to anyone again! While we enjoyed seeing the animals this experience was absolutely despicable and a disgrace - my goal is to see that Wildebeest Safaris goes out of business so that company's with integrity can thrive.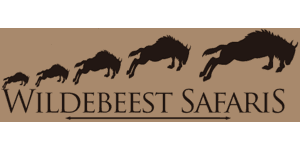 Reply
from

Wildebeest Safaris

Posted on Aug 13, 2020

Dear Clevanne,

Please confirm you received the refund to your card.

Kind Regards,
Noah
Melvin DSouza
–
AE
Visited: July 2016
Reviewed: Dec 13, 2016
Email Melvin DSouza | 35-50 years of age | Experience level: 2-5 safaris
Awesome Once in a Life time Safari Experience
We did a 14 days Safari, 7 days Kenya and 7 days Tanzania. Mr. Noah Kuti, was personally involved in all the bookings and I must say that he was a true professional in terms of selecting the hotel lodges, refining the tours based on locations, your budget criteria and other details. This tour was our second tour to Kenya and at first I was hesitant since I did not know the company and having contacted them online. But at the end of it was one of our top vacations till date. I can vouch and highly recommend Wildebeest Safari on being honest and professional to the core and provide an excellent Safari at an affordable price without sacrificing on quality.

We started with our stay in Nairobi followed by an evening dinner in Carnivore (highly recommended). Next day we started on our way to Samburu where we stayed for 2 nights. Our Tour guide "Ken Sila" was very friendly, professional and adventurous. On our full day tour we spotted BIG 3 (Lions, Elephant and Buffaloes) and were entertained by a lion couple on a honeymoon up close and personal, Somali ostrich family (14 in no), Grevy Zebra's, Reticulated Giraffe, Samburu Kudu, Oryx and many more. Samburu is no doubt our second best game reserve after Masai Mara. After Samburu, we proceeded to Lake Naivasha boat tour recommended if you love birds…followed by Lake Nakuru where we spotted the mighty Rhino..Big 4 done…In Masai Mara we spent 3 nights and watched the wildebeest migration once in a lifetime experience, Pride of lions (7 in no) waiting and hunting on a group of zebras, Cheetah family, Buffaloes, Masai Giraffe and the masai village tour.

Border exit from Kenya was done without any hassle and on the Tanzania side we met one more gem of a tour guide "Gabriel" who was very knowledgeable, energetic, multilingual and friendly. He promised to show us the Leopard the remaining to do of our big 5 spotting. The next day on our full day tour, he took us to Central Serengeti where we spotted not one but 4 leopards. My next to do was to spot a mane lion and lion with cubs, he kept his promise and took us to the right place. We followed a Lioness hunt for almost two hours which finally managed to catch a warthog. We stayed in Serengeti for 3 days, 3 days in ngorongoro crater a must see to see the wild life and natural beauty of perfection in a closed crater.

All in all Kenya and Tanzania was a fantastic experience, thanks to Wildebeestsafaris and all credit to Mr. Noah Kutty and our Kenya tour guide "Ken Sila" and Tanzania tour guide "Gabriel" for their relentless passion ,work and drive to make our holiday a memorable one.
Disclaimer
All corporate and/or tour info is provided by Wildebeest Safaris , not SafariBookings
The tours offered by Wildebeest Safaris are subject to their terms & conditions