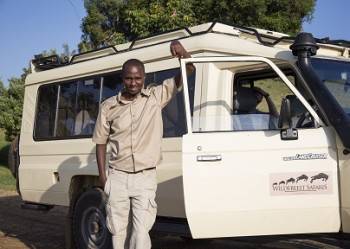 Wildebeest Safaris
4.8/5 – 459 Reviews
Located In:

China

Size:

10-20 employees (Founded in

1997

)

Member Of:

ETT

& TRA

Tour Types:

Custom mid-range tours that can start every day

Destinations:

Price Range:

$100 to $450

pp

per person

per day

(USD, excl. int'l flights)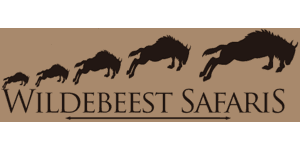 Rating Breakdown
Kate
–
NZ
Visited: September 2018
Reviewed: Sep 23, 2018
Email Kate | 20-35 years of age | Experience level: 2-5 safaris
The review below is the personal opinion of Kate and not that of SafariBookings.
Difficult driver changed the plan
The pre-tour booking was very efficient. The tour was simple to book, we were provided great options for accommodation and we were given clear level of detail. However, unfortunately our experience with the driver was far from positive. We had booked a full game drive, plus two game drives, but in reality, we were given a full day + 2 hours. The driver was then disagreeing with us on the second half day, and said that we had to get back to Nairobi. We are not usually confrontational people, but we felt that it was really unfair to not finish the agreed itinerary. This made us feel really uncomfortable as we didn't want to be disagreeing on the plan, however, we had flown such a long way for these three days and we really wanted to spend our agreed time in the park. The driver begrudgingly agreed to take us back into the park, but we only spent 2 hours there, rather than the half day. What really polished it off was on our way home, we stopped to fill up the tyres and one of our passengers got out to use the rest room. Before the passenger even got back into the car, the driver started driving out of the petrol station! He was very rude, didn't make an effort to learn our names and made it apparent that he didn't want to be hosting the trip. He was also making multiple personal phone calls throughout the trip. It was really very disappointing.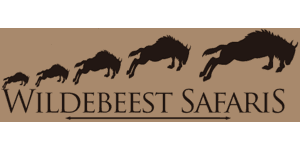 Reply
from

Wildebeest Safaris

Posted on Oct 1, 2018

Dear Kate,

Thank you for your email feedback which we really appreciate.

I would first like to take this opportunity to advise you this particular driver is no longer with us and hence been replaced by a more experienced driver/guide. We clearly give briefing to Driver/guides before each Safari so that they are aware. Talking on mobile phones unless it's work related is usually unacceptable.

We will continue improving on our services in the coming future.

Best Regards,
Noah Kuti,
Business Development Manager,
Wildebeest Safaris LTD
Steve
–
Visited: November 2018
Reviewed: Dec 2, 2018
Email Steve | 20-35 years of age | Experience level: first safari
The review below is the personal opinion of Steve and not that of SafariBookings.
We didn't get what we paid for or what was outlined in the itinerary
Day 1 - Collection from hotel was fine, on time. No problems with long drive or communication. Itinerary outlined a game drive from 2pm - 6pm, but we only did a game drive for approx 90mins. Lodge was excellent, however that has nothing to do with the tour company.

Day 2 - Full day game drive. Lodge told us to leave as early as possible 7am at latest, driver arranged to start at 8am. We saw everything we wanted to on this day. Lions, Cheetah, Leopard, Giraffe, Elephant, Hippo. However this was more due to the abundance on wildlife and luck than the drivers skill or anything like that. I can't really complain too much about this day, as we saw everything we wanted to.

Day 3 - We were supposed to have a game drive in the morning (leaving the lodge at 8am) before heading straight from the game drive back to Nairobi. However our driver slept in and missed his alarm and we were waiting for him to wake up and were late leaving. Upon arriving at the park entrance our driver welcomed a "park ranger" on board who he said we were "giving him a lift" we then proceeded into the park, where we just drove on the main road until we happened to chance upon a cheetah, who was starting a hunt. The driver stopped the van and we asked him to put up the roof of the van so we could get a better look, he refused saying it would interfere with the hunt, however he was talking and laughing with other guides in other vans and his phone was ringing loudly, so I didn't buy that excuse! We asked him again and he still refused, so we had to take pictures through the window. After a few minutes he drove off, and we left the hunt/stalk while it was still in progress/just about to start. We were so annoyed, especially as countless other vans and 4x4s were heading towards the cheetah, while we were driving away from it. We felt like we couldn't complain too much to the driver as we still needed him to take us back to Nairobi and didn't want him to get angry and leave us in the middle of nowhere! He continued driving on the main road through the park and didn't once go on a different road, he then exited the park. Meaning we did not have our morning game drive, he just drove straight through the park from once entrance to another, without lifting the roof - we just happened to stumble across a cheetah. If we hadn't seen that he would not have stopped once! This is not a game drive. We were basically being a taxi service for his friend/ranger. When we got to Narok, the "park ranger" exited the van and he continued to take us back to Nairobi, which was fine.

Overall absolutely disgusted with the final day and lack of game drive! The fact that he drove away from a Cheetah hunt that was in progress is absolutely indefensible - and also twice refusing to open the roof so we could look at the Cheetah while we were there.

I don't know if this was just our driver or it is the company (as our driver said he was fairly new to Wildebeest) But I wouldn't use them again!!
I will formally complain to Wildebeest about this....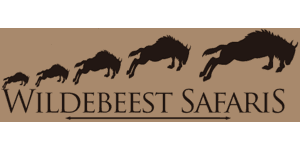 Reply
from

Wildebeest Safaris

Posted on Mar 28, 2023

Dear Steve,

Thank you for your feedback. We noticed of the mishap you encountered on the last day of your Safari with your driver/guide. We addressed the issue with him regarding following the itinerary as agreed with clients.

Kind Regards,
Noah
Jan Hocek
–
CZ
Visited: December 2018
Reviewed: Mar 27, 2019
Email Jan Hocek | 35-50 years of age | Experience level: over 5 safaris
The review below is the personal opinion of Jan Hocek and not that of SafariBookings.
Not recommended by travel professional
I honestly wouldnt recomment this company. We booked the Kilimanjaro climb and the safari with them for family of 3 people. We requested german speaking guides, which was promised, but in reality they didnt provide german speking guide, so communication was not possible.. The worst thing was, that during the kili climb the guide decided to shorten the climb by 1 day withou asking - reason was that the climbing team wanted be at their homes for Christmas.. So instead of planned hike last 3 days was rush and run on the mountain.. Ongoing safari was OK, instead of vehicle in very poor condition, even for african standards. Apparently this company doesnt have many own cars or guides - they subcontract from other suppliers, so they dont have much controll over quality. After journey was finished, they refused to compensate us for the missing german guide and the 1 lost day in Kilimanjaro. Jan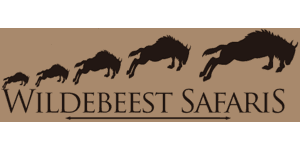 Reply
from

Wildebeest Safaris

Posted on Mar 28, 2023

Dear Jan,

Thank you for your review and as always we look forward to clients feedback after every Safari to ensure service improvement. Our contact person specializing with Mountain Climbing didn't go with what we had agreed on pen and paper. My colleague had sent an email requesting for your bank details for the refund of one day together with Translator fees but it wasn't provided. We will be happy to revisit this issue.

Ever since, we already have our Company fully registered in Tanzania with full operations unlike before we were using a third party.

Kind Regards,
Noah
Martin
–
NL
Visited: January 2019
Reviewed: Jan 20, 2019
Email Martin | 35-50 years of age | Experience level: 2-5 safaris
The review below is the personal opinion of Martin and not that of SafariBookings.
Driver had no safari, wildlife experience
In general it was ok. Good safari car, efficient communication, the lodges including the right tents where booked however - for us the most important - the driver had no safari experience. So, he was NOT able to tell us anything about the wild life and he did not once showed wildlife based on his observation. As those organizations work with independent drivers, with a different driver experience can be completely different. Advice: ask for cv of driver.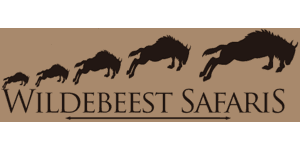 Reply
from

Wildebeest Safaris

Posted on Mar 28, 2023

Dear Martin,

Thank you for your feedback. We replaced this particular driver/guide with a more experienced one.

Kind Regards,
Noah
Naz
–
Visited: August 2023
Reviewed: Aug 14, 2023
Email Naz | 50-65 years of age | Experience level: over 5 safaris
The review below is the personal opinion of Naz and not that of SafariBookings.
Unreliable
After reading the majority of positive reviews about Wildebeest Safari's, I decided to book a three day safari to Masai Mara with them. Two years ago I went on a combined Kenya&Tanzania, and having had a very positive experience on the Tanzanian side and not a great one on the Kenyan side, decided to try again.

Warning bells sounded when noah tried to charge me extra for an airport pick up and drop off, when pointed out the ad on safari bookings stated it was included, he relented and said it would be complimentary.

I was aware of the group joining tour strategy, ie various tour operators book guests that get put in a pool and divided on the morning of travel to various vehicles. I was allocated to a vehicle driven by josh.Josh, although new at the job( 2 months ) was lovely, professional and very helpful in what was a difficult situation regarding accommodation. I had previously stayed at a budget camp and requested an upgrade to a mid range lodge ( Simba and Oryx) with an amount agreed on. At lunch, it was apparent this wasn't communicated. Josh called Noah, who I believed confirmed the booking.The first evening,I was dropped off there .Sadly it became apparent no booking arrangement was made. They could not make a last minute booking either as they had full occupancy. Josh had to drive back and pick me up at 8pm. He managed to make a last minute arrangement at a camp that hadn't even been discussed as a budget option.Josh attempted calling Noah repeatedly with no response(he later stated he was in Tanzania). Sadly a night without hot water after a long drive was not fun

The following night , the manager of Simba and Oryx, James, also got involved. He contacted Noah to pay the fee for the one remaining night( this was more than Noah had quoted and i believe why the booking hadn't been procured- i paid the amount quoted).

The vehicle unfortunately developed problem with the steering wheel ( rotated 180 degrees) which necessitated being transferred to a taxi in the CBD to take me to the airport.

This review is about Wildebeest safaris. Josh, James, Simba & Oryx and the Masai Mara were all wonderful.

Abby
–
US
Visited: February 2020
Reviewed: Mar 3, 2020
Email Abby | 20-35 years of age | Experience level: first safari
The review below is the personal opinion of Abby and not that of SafariBookings.
Stolen Money
Though the actual experience of the safari was great, the company stole our money. They led us to believe that due to a switch in lodges (due to a flood), the money that we paid several months in advanced had not been able to transfer from one lodge to the next. They then told us that they we would have to pay for the fees again and they would refund us. Our driver's name was Dennis. He gave us the name and number of his "boss", Noah who was suppose to drop of the money in USD at the hotel we were staying at. Of course he never showed up and promised that he would transfer the money into our accounts when we arrived in the us. Of course, he lied again. Till this day, we have no received our refund. This company will steal your money. Do not book with them. The driver smiled in our face the entire time and then ripped us off and refused to drive us into Nairobi unless we paid the fees. BE AWARE. My friends and I are posting this review on every website we possibly can to warn others.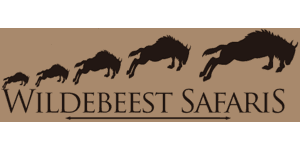 Reply
from

Wildebeest Safaris

Posted on Aug 13, 2020

Dear Abby/Clevanne,

Please confirm you have received the refund.

Kind Regards,
Noah
Stephen
–
CA
Visited: September 2017
Reviewed: Oct 21, 2017
Email Stephen | 35-50 years of age | Experience level: first safari
The review below is the personal opinion of Stephen and not that of SafariBookings.
Half a day and a meal short
Went to Maasai Mara from/to Nairobi with Wildebeest Safaris. Reviewing the itinerary later, I see that I wasn't provided what was promised for the last day: instead of morning game drives and then an afternoon return to Nairobi by 5 PM, I got an early drive back that was passed off as a "game drive" and was returned to the city before lunch. I guess I wasn't paying adequate attention as this was my first time out. Oh well. I think the fault was with the safari organization rather than the guide, so I'll spare naming him in a negative review. In fact I think he did alright, and it was a pleasure to chat with him as we went.
Disclaimer
All corporate and/or tour info is provided by Wildebeest Safaris , not SafariBookings
The tours offered by Wildebeest Safaris are subject to their terms & conditions