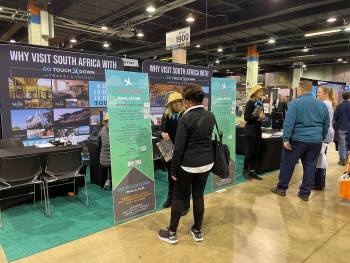 Go Touch Down Travel & Tours
4.7/5 – 119 Reviews
Offices In:

United States

Canada

Size:

20-50 employees (Founded in

2010

)

Tour Types:

Small & medium group tours (Mid-range & luxury)

Destinations:

Price Range:

$300 to $800

pp

per person

per day

(USD, excl. int'l flights)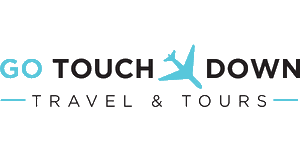 Go Touch Down Travel & Tours
Dan
–
US
Visited: November 2022
Reviewed: Dec 21, 2022
Email Dan | 65+ years of age | Experience level: 2-5 safaris
Good safari experience, but promises/hype in sales result in frustration.
We found the people were generally friendly and mostly knowledgeable about the safaris and animals. The weather was good and we saw the big 5 animals and more and also the ugly 5 (we did not know this was a thing!) as well.

Now the hype mentioned above, in what is sold as a luxury safari. We were told transport would be in vehicles - turns out they were soccer-mom mini vans. They promised no more than 4 people each vehicle. In reality there were 5 or 6 adults crammed in. Promised were safaris with no more than 2 people in each row, for comfort and better views. That happened on one day, the rest of the time was three across. The lodges were crowded as well. Some in the group had been promised single rooms, but they were forced to share rooms in the lodges.

Giant pity because we did get to see the animals we wanted to see, in their habitat. But none of the 16 on this tour said they would go back on this tour.

If you promise a luxury safari experience, please deliver a luxury safari experience.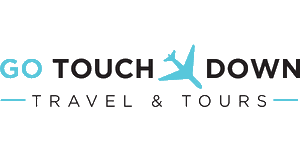 Reply
from

Go Touch Down Travel & Tours

Posted on Jan 25, 2023

Dear Dan,

We are sorry to read the promised 4 people and no more than 2 people in a row comments above. Perhaps it was an oversight on your side?

We can assure you, we have never had this complaint before and that in the history of our company, we have never sold our tours that way. Please see page 1 of your sales agreement signed on 4/2/22. It refers to no more than 6 pax per van/group. On safari, the jeeps can seat up to 3 pax in a row very comfortably. This was addressed in the documents attached to your itinerary.

Re: Nov 2022 when you traveled. We don't agree with your statement. See the 3 x reviews below that visited at the same time as you Nov 2022.

Welcome back and thank you for taking the time to give us feedback. GTD.
Samantha Barnard
–
US
Visited: November 2022
Reviewed: Dec 11, 2022
Email Samantha Barnard | 35-50 years of age | Experience level: 2-5 safaris
EXCELLENT,DETAILED AND HOSPITIABLE . UNFORGETABLE EXPERIENCE .
Without a doubt this is the tour company to trust your travel details with. The logistics are flawless, the service is exceptional and the hospitality puts a warmth in your heart that is undeniable. A month later i am still Intoxicated by an experience that no price tag could match. The food never disappointed and the Wildlife Experiences were out of a National Geographic episode. I will NEVER forget this journey .

10 Star Rating from me !
Craig and Carolyn
–
CA
Visited: November 2022
Reviewed: Nov 29, 2022
Email Craig and Carolyn | 65+ years of age | Experience level: first safari
OUTSTANDING, Trip of a lifetime, HIGHLY RECOMMENDED!
We are very experienced travellers having travelled all over the world with various tour companies like Trafalgar, Colette, Globus, Scenic cruises etc. Our experience in Africa was second to none and it created special and fantastic memories that will last a life time. In travel the phrase "trip of a lifetime" is often overused but this truly was a trip of a lifetime! The experiences and memories are unforgettable!

Marie Brivik was wonderful and always went the extra mile to ensure our trip was unforgettable and all the many details for us were looked after. She even gave us her What's App contact info in case a problem was to occur. She was professional, thorough and always willing to listen.

We started in Cape Town and had wonderful experiences with the highlights being Buffelsfontein, Langa township tour and lunch with a local lady, Boulders penguins, Robben Island,Table mountain, the wineries, the Gold African dinner and show. These wonderful experiences can simply not be matched and would be impossible to do on our own. Absolutely awesome! Shark Bay and Belle Maroc were amazing properties!

Our second week was the 7 night safari tour at Humala and Tshukudu game lodges. The differences between the two properties gave us the opportunity to see and experience two completely different types of safaris. The swazi dancers at Humala were outstanding! The day spent in Kruger was an amazing experience and can't be missed. The sunset river cruise on the African Princess was superb, relaxing, with wonderful appetizers and drinks!

The staff was most helpful and did whatever they could to ensure our every need was met, simply speaking they spoiled us! More specifically Trevor at Buffelsfontein was awesome, Joseph who drove us to Humala and then on to Tshukudu always greeted us with a smile and went above and beyond to make our trip the best, Lyle at Humala was always eager to help and give us the best experience possible and finally Michael our guide at Tshukudu whose professionalism, knowledge and sense of humour was the best, always ensuring our safari was unforgettable by answering our many questions. Thanks to all.

The food we had was delicious, well prepared and added to our African experience!!!! Special mention must go to Pancake Harry's for their bobotie, San interpretative center restaurant for their Eland burger, Kruger lunch stop for their snails and finally Mariner's wharf. I have had lobster at many places over the world and theirs was simply the best!!

Thank you Go Touch down for a truly amazing experience that cannot be matched.

Joanne
–
US
Visited: October 2022
Reviewed: Nov 24, 2022
Email Joanne | 65+ years of age | Experience level: first safari
Once in a lifetime trip with a few hiccups
Overall, the trip was quite memorable . The Cape Town portion was go, go, go. Jonathan, our Go Touchdown driver and guide was very good and got us to the excursions on time but each day was filled with perhaps too many excursions (not Jonathon's fault). Jonathon even got Go Touchdown to compensate the "girls" on the trip with a massage when one sea excursion was canceled due to inclement weather. On the safari portion the guides were knowledgeable and quite entertaining. Shadrack at Tsukudu was the BEST. We felt fortunate that he found 4 of the big 5 for us. On the other hand, at Humala our guide said a "saying" that I felt was a racial slur. It was said only on one day (repeatedly) and if it continued during the rest of the trip I would have brought it up with the management. All in all, Cape Town and the Safari was worth the flight time it took for us to get there (51 hours total) !!!
Max
–
Visited: October 2022
Reviewed: Nov 23, 2022
Email Max | 50-65 years of age | Experience level: first safari
This was a great tour with so much diversity.
The one month tour we had was unbelievable and packed with so much diversity. The guides and accommodation were excellent and the food was out of this world. We seen so many animals and the landscape was brilliant.
Happy to recommend to anyone thinking of travelling to Africa
Tim & Donna
–
US
Visited: October 2022
Reviewed: Nov 22, 2022
Email Tim & Donna | 50-65 years of age | Experience level: first safari
Guides very good, accommodations and food in Cape Town terrible!!
It's too bad that we have not gotten much of a response from go touch down on our intial complaint and no refund on the less than accepble hotel in Cape Town. The Stillness manor and spa was a 2 star rating at best rooms were dirty mold in bathroom (shower) and food was poor.
We were promised the Bel Moroc a upscale hotel and at the last moment changed to the Stillness. We were very disappointed at this change and not being offered compensation for the change!
Two of the complainers about the van being cramped have been compensated!
it's too bad that such a nice tour turned out at the end to be so disappointing!
We await your response.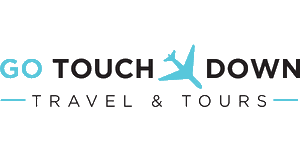 Reply
from

Go Touch Down Travel & Tours

Posted on Nov 22, 2022

Dear Tim & Donna,

Thank you for taking the time to review us. We are sorry to read that our communication with you during your tour was not resolved while traveling. Please know, as per your original sale docs you were not charged to be moved from Inverness (see page 4 of sale docs). That being said, we want you to be happy, and it seems that the last room of your stay was not up to standard. We have spoken to the CEO and he has approved a $150 Amazon gift card to be sent to you. Kind regards GTD Corporate
Allan
–
Visited: October 2022
Reviewed: Nov 21, 2022
Email Allan | 50-65 years of age | Experience level: first safari
Excellent very well organized and travel guides were excellent
Very well organized excellent accommodation and meals tour guides were excellent game parks we visited were good over all good value for money
Charlie
–
US
Visited: October 2022
Reviewed: Nov 13, 2022
Email Charlie | 50-65 years of age | Experience level: first safari
Go Touchdown is a great travel asset to help navigate an unforgettable vacation experience.
We enjoyed an extraordinary vacation in South Africa. Our guides were extremely knowledgeable of the historical and current culture of this beautiful country. The game drives were unforgettable. I couldn't believe how close we were able to get to the many different types of animals. This was truly a bucket list trip.
Jim Adams
–
US
Visited: October 2022
Reviewed: Nov 10, 2022
Email Jim Adams | 65+ years of age | Experience level: first safari
Go Touchdown gave us an experience of a lifetime
All the accommodations were wonderful, with exceptional guides. The guides are so personal, and really take the time to give you 100% of their attention. The animals were of course the highlight and all excursions were thrilling. The food was so well prepared and just delicious.

Thanks Go Touchdown
Robyn
–
Visited: October 2022
Reviewed: Nov 8, 2022
Email Robyn | 50-65 years of age | Experience level: first safari
Exceeded expectations
Well organised, great value for money. Small boutique hotels in lovely locations. A very full itinerary for the Capetown tour. We could easily have stayed extra nights in the V and A waterfront area as there was so much to see and do, as well as extra days in Johannesburg to explore the city and surrounds. The safaris were excellent. Overall the food was good although Humala River lodge food could be improved. Some administrative issues which caused a degree of anxiety but these were dealt with promptly. Service was always friendly and efficient. Overall we were very satisfied and would recommend Go touchdown our friends.
Disclaimer
All corporate and/or tour info is provided by Go Touch Down Travel & Tours, not SafariBookings
The tours offered by Go Touch Down Travel & Tours are subject to their terms & conditions