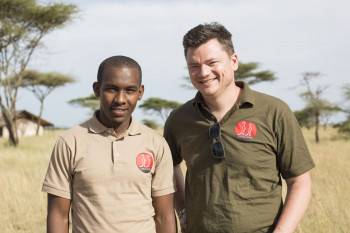 Suricata Safaris
5.0/5 – 1539 Reviews
Office In:

Size:

20-50 employees (Founded in

2016

)

Tour Types:

Custom budget & mid-range tours that can start every day

Destinations:

Price Range:

$190 to $600

pp

per person

per day

(USD, excl. int'l flights)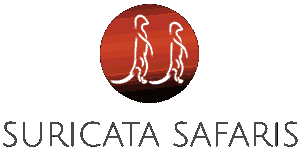 Request a Quote


for a custom tour
Your request will be sent directly to the operator
If preferred, you can contact the operator directly
Rating Breakdown
Monica
–
RO
Visited: August 2023
Reviewed: Sep 8, 2023
Email Monica | 50-65 years of age | Experience level: first safari
The review below is the personal opinion of Monica and not that of SafariBookings.
Mixed
Overall, the adventure went well. In detail, we saw wild animals - that's why we went to Tanzania in the first place - and sometimes they were so close... right next to the jeep's front wheel OMG. We had Mister T, Lewis, Silas as our guides and Piu as a chef in Ngorongoro. On the first day of the safari, the jeep had issues when it exceeded 35 km/h, and we lost a few hours trying to fix it at a Mad Max-style service center :). The response was that it could be repaired if taken elsewhere for a part, and all of us in the group chose to continue using it as it was. On the second day, a different jeep, a different guide, and a different group: this time, the gearbox broke down right before entering the park, before the ticket gate. After a few phone calls done by Silas, we were told that it would be fixed in an hour. After an hour, we were told it would take another 2 hours. After the first hour of the two, we were informed that we would receive a replacement vehicle around 3 - 4:30 pm. After a while, Silas managed to persuade another driver (just entering the park) from a different company to take each of us to our respective accommodations - we drove for 6 hours with only a few stops because it was already getting dark, and the driver didn't have time to return back safely. The vehicles were not properly checked, which posed risks (what if we were already near the group of relaxed lions we photographed next to the front wheel? What if the vehicle didn't start? I'm sure Silas would have found solutions, but I would have preferred not to have these worries :). The first night of accommodation was at Boma Lodge - excellent lodging and food. The second night was at An'gata Lodge - MASH-style tents, a dedicated team - we were escorted to and from the tents by a team member using walkie-talkies; good food. The third night was at a camping tent, and the toilet/shower area needs improvements. Good food cooked by Piu. During the night we were visited by zebras OMG :) I'm glad that, overall, the safari was a success. We took memorable photos/videos and returned safely, with no unpleasant incidents regarding food. I can recommend improvements in communication between guides and tourists AND regular technical checks of the vehicles. Regarding tips, I agree with it up to the point where there is so much pressure that it can be believed that salaries are not paid from the money tourists pay for the safari (and it's not a small amount), and guides rely solely on tips. I hope that is not the case.
Dilan
–
NO
Visited: August 2022
Reviewed: Aug 20, 2022
Email Dilan | 20-35 years of age | Experience level: first safari
The review below is the personal opinion of Dilan and not that of SafariBookings.
Great wildlife, but disappointing tour operator
We did a small safari tour over 3 days, where we slept in tents. Our experience was very two sided.

Pros:

1-The animals and nature we got to see was incredible. We saw almost all the animals we were hoping for.

2-The cook was amazing, considering his working conditions in public camping sites. Every single meal was really tasty, and had a good variety. He was always polite and explained in detail which food he served.

3-The tents were as expected for two adults in terms of size and weather resistance, but the campsite toilets and showers were dirty and lacking toilet paper. There were also too many tourists per toilet.

4-We have beverages in the jeep (water and soda) every day.

5-Two person per row in the jeep allowed everyone to have their own window.

6-The cars used for transport to and from the airport were in good condition

Cons:

1-The lodge where we stayed before and after the safari was very low-budget. The shower had only cold or burning hot water, and the water pressure was way too low. No hand towels were provided, and we had to ask for a second shower towel both stays. The breakfast was decent and the staff was polite. The room had poor sound isolation, so we were kept awake by other guests.

2-Our guide/driver (James or Jimmy) was often driving very erratically, so that it was often difficult for us to take good videos or photos of the animals. Sometimes he wouldn't stop when all of us saw animals we wanted to photograph.He was often giving information while we took pictures, but he kept demanding our response whenever we were busy with experiencing the wildlife. The way he approached different tourist in the jeep seemed unprofessional to us. When the tour was over, he didn't even bother helping with our bags, or even say goodbye. This was after we had paid the tip that was suggested by Hillary.

3-The driver should have a microphone, because it is almost impossible to hear his voice while the engine is running, especially if you are sitting in the back of the jeep.

4-Our contact at the lodge (Mr. Ally or Ali) gave us a very unenthusiastic introduction to our tour, where he said that we "must" pay a tip of 15 USD per day per person, even though Hillary's email said it was a recommendation. Only after we said this, he changed his choice of words. After the safari was over we met him again. Then he asked "give us a 5-star review on Tripadvisor, both of you today". We told him we would review the experience from home, but he kept asking to do it immediately. The only purpose was to keep Surikata Safari on top of the list at Tripadvisor, rather than honest feedback. Future tourists should keep this in mind when you read all the 5-star reviews. We had some extra time on our last day in Arusha where we said we wanted to relax. Instead he kept pushing for us to pay for more tours. The transport to the airport was 45 - 60 minutes delayed.

Overall what we suggest especially to couples is that to choose a mid-range (more luxurious) option compared to the one with tents. Then you might not be annoyed by some of the things we have listed.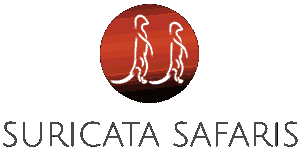 Reply
from

Suricata Safaris

Posted on Aug 23, 2022

Dear Dilan,
we are glad to receive your feedback and especially the positive points. We are very sorry for some experiences you had and we will work on improving. We are a young and growing company and feedback like you did is very important for us to revise internal conducts and miscommunications. We are very aware that improving our and our associate accommodations (campsites, lodges, hotels) service quality will reflect on the way our actual and future guests live their Suricata Safaris experience and experience Tanzania. Our focus in to make this really a memorable moment.
Let me go through on all the points you mentioned and give you some explanations:

1-We are in close contact with our partner accommodations and are working on checking the points you mentioned. We will create a checklist to revise ourselves the sites to improve. Some of the points are a bit tricky as we are bound to the infrastructure we have in Africa and that is sometimes a bit different from what our guests from other regions of the world are used to. Rooms insulation/noise sometimes is due to the location of the rooms inside the lodges; we are working on choosing the best solution taking into account budget restrictions that come with the packages that are booked by our guests. It is important to notice that these problems don't happen in medium/higher budget safaris, where the lodges' structure, architecture, atmosphere and staff conduct are designed to provide a more exclusive/calm experience.

2-Our guides/drivers conducts are on a constant process of improvement. We will reinforce with all of them the importance of the photo/video's moment to all our guests. For sure calm/silence is needed to enjoy it fully. We have a steady flow of people and have actually very good feedback on our guides. We apologize if your experience was below expectation. The experience is until the last "goodbye". We are aware and will make sure that such an experience does not happen again.


3-We are aware of the acoustical limitations in the safari cars. We have chosen not to put microphones because we think that silence is an important feature when observing wildlife. While very close to animals the best conduct is to turn off the engines, because silence is needed. On the other hand some guests want to experience safari almost in silence, so we will think about how to improve this point, including the distribution of people closer or not to the driver/guide.

4-Our guests' recommendations are for sure very, very important to the company, as it is the way people can understand better the coming experience. The tips are a recommendation only, and is important to say that the tips are a very important income to all the people that work in safari business in Tanzania. We will solve the internal miscommunications about the tips and the approach to new experiences.

We are working to improve every day, we are sorry for the inconveniences you mentioned. Thank you for your time, you feedback is valuable to us.

Hillary and Suricata Safaris team.
Disclaimer
All corporate and/or tour info is provided by Suricata Safaris, not SafariBookings
The tours offered by Suricata Safaris are subject to their terms & conditions