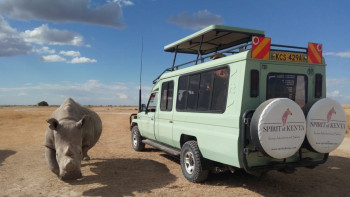 Spirit of Kenya
5.0/5 – 380 Reviews
Office In:

Size:

10-20 employees (Founded in

2014

)

Tour Types:

Custom mid-range & luxury tours that can start every day

Destinations:

Price Range:

$150 to $300

pp

per person

per day

(USD, excl. int'l flights)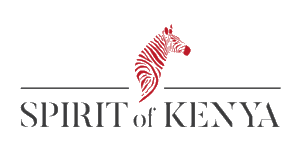 Request a Quote


for a custom tour
Your request will be sent directly to the operator
If preferred, you can contact the operator directly
GiovanniP
Visited: September 2014
Reviewed: Oct 9, 2014
Lake Nakuru safari. Great team!
It Started in Africa organized our tour in lake Nakuru. The guide spoke perfect English, was enthusiastic and explained to me the behavior of all the animals and birds. We saw rhinos next to our car. Instead of vans, we had a land cruiser and they gave us awesome binoculars. Nothing to complain, organization was flawless.
Sunny
–
US
Visited: August 2014
Reviewed: Oct 8, 2014
Amazing 9 days safari trip!
We did a 9 day safari and the whole experience is great. The nature and animal kingdom is so different from the society we live in, and it is just amazing. We saw a lot of animals, giraffe, elephants, lions, zebras, and the Seregenti-endless plain is a real experience in Africa! The scenery in Ngorongoro crater is amazing!
Luis Rosello
–
PT
Visited: July 2014
Reviewed: Oct 8, 2014
Email Luis Rosello | 50-65 years of age | Experience level: 2-5 safaris
Really extraordinary!!!
We (me and my daugther) can not forget the amazing experience of this safary with It started in Afrika. Since first contacts we felt we had found excellent professional team with comunication skills really good. The planning of the safary, the care that all team receives us, the guide was superb with good knowledge of fauna and flora and unique vision to detect animals, the cultural tours provided with real contacts with hadazbe and datoga tribes... were superb.
The warming way that all team of It Started take care with us, we will never forget.
For example, i was so good receive a call from our guide wich we left at Seregenti airport some moments after we land in Arusha, to assure that we hd a good flight and we were in good way to our Arusha Hotel, was really GREAT.
Our Afrika experience, is unforgetable, and it Started in Afrika team was the pillar of this felling.
All the Best.
Katie Gowrie
–
CA
Visited: August 2014
Reviewed: Oct 7, 2014
Email Katie Gowrie | 20-35 years of age | Experience level: first safari
Amazing safari experience—we picked the right company for the job!
Our safari experience, from the initial itinerary proposal we received all the way up until our airport drop-off, was fantastic, smooth and seamless. We were happy with our choice to go with It Started in Africa's 5-day safari tour, with the added day hike at Kilimanjaro. Our guide, Martin, was excellent, and the customer service rep, Joao, was a constant source of helpful information. We found the itinerary, camps, food, etc. all to our satisfaction, and appreciated the professional way in which all the ISIA team members conducted our tour and accommodated our requests. We will never forget the breathtaking things we saw and did on our trip, and we hope to experience them again sometime!
Hannelore Damm and Walter von Hauff
–
DE
Visited: September 2014
Reviewed: Oct 1, 2014
50-65 years of age | Experience level: 2-5 safaris
We had the safari of our lifetime with "It started in Africa"thanks again for excellent organisation
"It started in Africa" met totally our expectations in communications, service and the safari tour itself. They were also very helpful in booking inlandflight and transport in Zanzibar. Everybody working for this company is very friendly and caring for their guests/customers.
Gareth Parfitt
–
US
Visited: May 2014
Reviewed: May 29, 2014
50-65 years of age | Experience level: 2-5 safaris
Unforgettable experience of a lifetime, thanks in a large part to ISIA
Just returned from an 8 night 9 day customized safari with ISIA. Very pleased, great experience. Knowledgeable driver/guide and a great cook. We appreciated what they did for us and they were really nice to travel with. Some high points: Our guide, Isaac, really knew all of the animals and birds and where to find them. We saw all of the wildlife that we hoped to see. Our cook Obed (Ahbed?) was great. Good meals and friendly service all the time. I thoroughly enjoyed hiking from Empakai Crater to Lake Natron with our gear travelling on donkeys. I think we really saw Africa without "tourist" glasses on.

We did another safari in Kenya and ISIA was much, much better. If you haven't been on a safari before you probably need to talk to some people who have. If you're used to staying in nice hotels and travelling in air condition buses you are in for a little culture shock. We are in our 60's and found it to be a wonderful experience. Every night we slept in tents, sometimes with cots but often on a map on the ground (took one night to get over that!). Hot water was sporadic and bathrooms were very basic. This has nothing to do with the company you choose, it's just how things are in rural Africa. I'm not sure many of my friends would choose to travel like this, preferring catered, all inclusive luxury to a trip like this. Too bad for them. This was an unforgettable experience of a lifetime, thanks in a large part to ISIA.
All of the people we met in Tanzania and Kenya were very pleasant, polite and helpful. If you can say "how are you" in Swahili, you will be greeted with a beaming smile and a very friendly reply.
Salem
–
US
Visited: May 2014
Reviewed: May 28, 2014
50-65 years of age | Experience level: first safari
it started in africa made our experience sooo amazing..we got much much more of what we expected..
after shopping around, some even were much bigger companies ,i fell at this website,It started In Africa,my first impression was great, how Joao was responding to my emails in minutes in a v precise and clear way..excellent prices compared to other companies,so i decided to go with them, then the reception by the staff in Tanzania from the driver Zaire to the manager mr Mathias,sorry if the spelling is not right ,to the guide Issac ..it was great, v v nice helpful people who will go to the limit in helping and being so flexible,some more words about Issac..this guy is amazing.. the way he will explain the animal's life in such details..he is even fun to be around, we miss you Issac..!!good luck guys i am sure you will be one of the biggest and most successful companies..thanks for everybody
Jackie Moscovici
–
US
Visited: March 2012
Reviewed: May 19, 2014
50-65 years of age | Experience level: 2-5 safaris
It was an amazing experience!
It was an amazing experience! My first interaction with anyone from the company was with Loy and I couldn't have met a more welcoming and nicer man than him. I can't say enough nice things about him.

Our driver Michael not only is one of the most patient people as he waited for us to see everything we wanted to see and never driving off too early, but he is incredibly skilled at being able to spot animals far away. For example, he was able to spot a leopard in a tree that no one else would've known was there but after he pointed out the leopard, we were all able to see it.

Our cook was also fabulous (and I'm a very hard person to feed because there are so many foods I don't like) and he worked really hard at making our culinary experiences good. It Started In Africa truly gave us an amazing experience and a wonderful vacation. Thank you!
Rebecca Fezecas
–
TR
Visited: December 2013
Reviewed: May 14, 2014
20-35 years of age | Experience level: 2-5 safaris
Remarkable experience
We enjoyed our 6 day/5 night safari and I just want to say THANK YOU to everyone at It Started in Africa. It was a truly remarkable experience, one we will never forget! Everything was perfect and we looking forward to seeing you again and sending our friends your way :) Good luck and take care!
Katy Mayglothling
–
US
Visited: October 2012
Reviewed: May 7, 2014
Email Katy Mayglothling | 20-35 years of age | Experience level: first safari
Honeymoon Safari
My Husband and I used It Started In Africa and our guide was Thobias. It was the most amazing experience of our lives. The service was incredible. At the end of our safari before heading to Zanzibar i broke my camera and was devastated BUT It Started In Africa came to the rescue and lent me one of their cameras to take with me to the island of Zanzibar. It was very gracious and generous on their part. Our chef was fantastic and the food was beyond my expectations. If you have any questions or would like to see some pics just message me!
Disclaimer
All corporate and/or tour info is provided by Spirit of Kenya, not SafariBookings