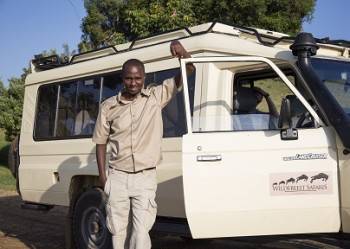 Wildebeest Safaris
4.8/5 – 458 Reviews
Located In:

China

Size:

10-20 employees (Founded in

1997

)

Member Of:

ETT

& TRA

Tour Types:

Custom mid-range tours that can start every day

Destinations:

Price Range:

$100 to $450

pp

per person

per day

(USD, excl. int'l flights)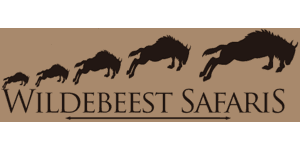 Gopi
–
AE
Visited: July 2022
Reviewed: Jul 25, 2022
Email Gopi | 35-50 years of age | Experience level: first safari
Amazing experience, everything went as planned!
We travelled as family of 3, with our 8 year old, always open for some adventure and explore local cuisines and culture. This trip met most of our experiences that we were looking forward to...in this safari covering Kenya and Tanzania.

After exploring some tour operators, a colleague of mine who had planned for Aug'22 recommended Wildebeest Safaris. I was in touch with Noah who was very quick to respond and happy to modify itinerary, till few days before travel. Noah ensured that stay options were good and we enjoyed - including staying in tents in the wild at Masai Mara & Serengeti.

Safari guides were very professional, reliable and caring - Nelson in Kenya and Francis in Tanzania. During our stay in Serengeti tents which was not fenced, Francis reminded me not to let my daughter walk in dark even for short stretch.

Transfer from Nairobi airport to Masai Mara to Tanzania border to Serengeti and back to Nairobi was well organized and well-guided.

I would strongly recommend Wildebeest Safaris!!
Andrew
–
US
Visited: July 2019
Reviewed: Feb 25, 2022
Email Andrew | 35-50 years of age | Experience level: 2-5 safaris
Excellent
Excellent safari experience. Best trip we have had in a long time.
Mateusz
–
PL
Visited: February 2022
Reviewed: Feb 22, 2022
Email Mateusz | 20-35 years of age | Experience level: first safari
Perfect organization, everything was clear, the driver hard involved in safari games.
Our Driver Dennis which I can hard recommend from Wildebeest Safari was fanatic safari animals searcher - perfect organization about everything, great accomodations and planty of wild animals - many cats :).
Steve
–
US
Visited: September 2021
Reviewed: Jan 13, 2022
Email Steve | 50-65 years of age | Experience level: 2-5 safaris
Outstanding Value and Program - We Saw Everything !!!
Without a doubt the best trip and tour. I took my wife and two children (14 and 15) on a 6 day trip trip to three different parks across Kenya. Upon arrival we were met at our hotel in the morning as expected by both Noah and Dennis our guide for the week - ask for Dennis as he is so friendly and accommodating - a great guide. We opted for the land cruiser - choose the land cruiser instead of the van - definitely worth the difference in price. All of the stays at the lodges were outstanding, meals were buffet and able to meet all dietary issues,
There were no issues with COVID-19 at any of the locations and all required testing was coordinated by the tour. An extra fee for the collection at the park, no need to travel or stand in line.
Just a few months later we all want to go back and spend more time seeing all that Kenya has to offer. The lodges were outstanding and staff at each stop meet every need. We saw the Big 5 and lots of other animals. This includes the ever reclusive Jaguar and Rhino (both black and white). I was nervous about the payment and being taken advantage of, there were absolutely no issues with any part of the trip and Noah was great to coordinate with.
When we go back to Kenya, we will only use this group and ask for Dennis. Looking at others on the tour groups this was the best value with a great caliber of service.
Piotr
–
PL
Visited: December 2021
Reviewed: Jan 13, 2022
Email Piotr | 20-35 years of age | Experience level: first safari
Wildebeest Safaris is very reliable and perfect value for money!
Everything was just perfect. Great value for money, everything was organized very well.
We saw plenty of wildlife, it was better than we expected.
Ask for Dennis, he was our driver and guide - very good communiaction, always finding a perfect spot to see animals, always on time.
Tamara
–
US
Visited: October 2021
Reviewed: Oct 30, 2021
Email Tamara | 50-65 years of age | Experience level: first safari
Fantastic Kenya safari, great value, excellent communication
My husband and I had a great experience with Wildebeest Safaris. I was a little wary of booking online with a Kenya company, especially with Covid making so much about travel uncertain in these times. I dealt directly with Noah Kuti from the beginning and he was super about staying in touch and always responded very quickly to my WhatsApp texts. We flew to Kenya from Paris and were flying out to Cape Town. When Kenya Airways canceled our departure flight a couple of weeks prior, Noah didn't hesitate to move our booking up a day to accommodate the necessary rescheduling. He never pressured us at all for the final payment, and in fact, I had to ask for final instructions a couple of days before we were to start our safari.

Our driver, Dennis, was terrific. Cheerful, friendly, knowledgeable and genuinely interested in making sure we got what we wanted out of our safari. He didn't flinch we when decided to do one last, very early morning game drive in Masai Mara instead of making a more leisurely departure back to Nairobi. This paid off with my ideal leopard sighting: close, and in a tree (then stretching and hopping down to give us a lot more great photos) with only one other truck around. Dennis seemed as excited as we were. The safari land cruiser we were in was in good shape, very clean, and much nicer than some of the roll-side and open air vehicles we saw (not to mention the minivans). Moreover, many of the safaris I considered before choosing Wildebeest wanted ridiculously high extra charges for vehicles just like what we had. The electric ice chest in the back was nice, too. The only negatives were a tied-together seatbelt on my seat and an a/c that was either not functioning or not used. This meant long drives on the highway with the windows down. Seems to be a norm in Kenya, so be prepared. This also meant we and our luggage were ludicrously dusty at the end of some drives, especially Ambesoli. Oh well. Kenya is beautiful and the number of animals we saw awe-inspiring.

We were also very happy with the length of the safari. 4 nights/5 days might seem short, but we did so much, saw all we hoped for and then some, were pleasantly tired, and we would have been repeating ourselves if we'd kept on. We congratulated ourselves on our choice of stay length.

With regards to lodges: We stayed at Ambesoli Serena Safari Lodge which was nice, but not extravagant. Our favorite lodge by far was Sarova Lion Hill Game Lodge at Lake Nakuru. This was an upgrade that we chose due to wanting a lodge inside the park. We were put in the endmost suite which turned out to be elegant and enormous (including a living area with a dining table, two sofas, a large chair and a fireplace and a huge front porch over looking the lake in the distance). With no neighbor on one side, we had views on 3 sides. Unfortunately, Lake Nakuru park wasn't as exciting after Ambesoli (which we loved!) as it's much smaller and so more crowded. Still, this is where we saw rhinos (very close) and it was lovely. Finally, Noah texted me a day or two before we left Paris for Kenya with an offered "upgrade" to Azure Mara Haven at Masai Mara from Mara Leisure Camp which he said was due to client complaints. When I asked questions, he assumed I agreed and I didn't argue. This turned out to be a bit of a disappointment because Azure is not actually in the park and we were in an upgraded cottage rather than a true tent, which I had wanted to experience. Azure is close, but being out of the park meant no lions roaring at night and a 20 minute or so drive on either end of game drives. Still, the Masai who work at Azure were excellent hosts and we had a pleasant stay in our riverfront cottage. Note: power goes out early every night at Azure. There is a Sarova lodge inside the park and, given how much we liked Lion Hill at Lake Nakuru, I wish we'd looked into that. Still, this is was a minor issue and I highly recommend Wildebeest Safaris.

Food at all the lodges was good and plentiful. Covid precautions were taken seriously by all.

An added concern in these pandemic times was the need for a PCR test to fly from Kenya to South Africa. I found a company offering these at Masai Mara and Noah agreed to be sure we got to the testing site. In the end, he actually arranged for the doctor to come to our lodge at the price of an on-site test. This was great until the expected results didn't come in within the 24 hours agreed. I started to worry as we neared 48 hours with a very early flight imminent. Noah never complained about my frequent texts and always responded quickly and reassuringly. He promised he'd get the results for me from the lab since I was having connectivity issues, and he did.

(Also: Yellow fever vaccine is smart for Kenya and required for entry to South Africa from Kenya. We also took malaria medicine. Research what is needed and allow time as you need at least 10 days between getting the yellow fever vaccine and travel to a yellow fever zone.)

One last note: I wanted to visit the optional Masai village, but was braced for a cheesy touristy experience. In reality, my husband and I were the only tourists there as things are still slow due to the pandemic. The Masai did have a tourist-ready presentation, but then we had a lot of one-on-one time to talk, visit a home, and walk around with the chief. My husband is tall and several of the men challenged him to a jumping contest. Everyone got a kick out of that. The Masai really do need the income and were grateful for our visit. Do be braced for a run through table after table of similar goods for sale at the end. Still, it was a fun experience and well worth the stop.
Michael
–
DE
Visited: August 2019
Reviewed: Jul 28, 2021
Email Michael | 35-50 years of age | Experience level: first safari
They are professional and simply amazing.
I went on a safari in 2019 and it was such a super experience. Wildebeest safari made all things possible. We managed to see all the big five and other animals too. My wife and kids were super happy.. We are planning to come back
SB Jansen
–
NL
Visited: July 2021
Reviewed: Jul 16, 2021
Email SB Jansen | 35-50 years of age | Experience level: over 5 safaris
Professional company - good contact with Noah - great, friendly and professional guide (Hamza)
At first, I was a bit holding back when it comes to arranging my tour locally. But in the end, all tour operators from the Netherlands make use of local operators and add their bunch of profit on top of it. I found Wildesbeest Safaris on Safaribookings, did some research and had a good e-mail conversation with owner Noah. He made me a good deal despite the rising high-season fees from 1. July.

My guide was Hamza. I did a 5-day/4night tour with him. Hamza is very nice to talk with. If you have a lot of questions, he is your man. If you just want to rest and not talk, no problem either. Hamza is very professional, spotted great sightings I would have definately missed. It was a great time!

The only very small downside were the Serena lodges. The food (buffet), both dinner and breakfast, was OK but not as expected for the price paid. But ofcourse this can NOT be charged to Wildebeest.

This was my first visit to Tanzania, but definately not my last. I have lots of other plans to do and I am sure Wildebeest Safaris will be my first to contact to make me a nice quote :)
Sullivan
–
Visited: May 2021
Reviewed: Jul 9, 2021
Email Sullivan | 20-35 years of age | Experience level: first safari
WORTH EVERY PENNY
Had an awesome experience.
They have knowledgeable guides who take you right where thye action is.
Their passion for adventure and great time is remarkable.
Magy
–
EG
Visited: June 2021
Reviewed: Jun 29, 2021
Email Magy | 20-35 years of age
They do their best to make the client satisfied
our Travel agency started working with Wildebeest Safaris , They are really in duty all the time , usually they are doing their best to make the clients totally satisfied , They are doing their best to get the best offer for you which can be convenient with our client

Disclaimer
All corporate and/or tour info is provided by Wildebeest Safaris , not SafariBookings
The tours offered by Wildebeest Safaris are subject to their terms & conditions