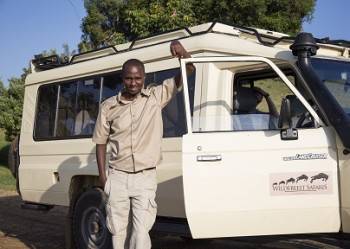 Wildebeest Safaris
4.8/5 – 458 Reviews
Located In:

China

Size:

10-20 employees (Founded in

1997

)

Member Of:

ETT

& TRA

Tour Types:

Custom mid-range tours that can start every day

Destinations:

Price Range:

$100 to $450

pp

per person

per day

(USD, excl. int'l flights)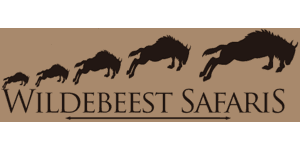 Mihai Luca - Travelsmartinfo Romania
–
RO
Visited: April 2021
Reviewed: May 3, 2021
Email Mihai Luca - Travelsmartinfo Romania | 35-50 years of age | Experience level: over 5 safaris
Passion for excelence & customer oriented
I am a touroperator from Bucharest - Romania and had a group of 12 pax with Wildebeest Safaris in mid April 2021, covering 4 days/3 nights safari in Tsavo East, Tsavo West and Amboseli. The clients were very happy with the services they got. The drivers/rangers didnt skip anything from the program and even they ran for "extra miles" in order to offer to the clients the best experiences (animal viewing, lanscapes, view points, photo stops ).
At the end, we encountered an operational issue with Kenya Airways (flight cancellation due to country lockdown) and the owner of Wildebeest Safari led the effort to get the people in time from Mombasa to Nairobi for boarding international flights.



Daniel
–
RO
Visited: April 2021
Reviewed: May 1, 2021
Email Daniel | 35-50 years of age | Experience level: 2-5 safaris
Very good, I loved working with him.He was very careful
It was an amazing experience, with a very good and friendly guide.
We saw a lot of animals, such as 13 lions!
It was very good organized, and I will 100% come back.
Ayenza
–
US
Visited: August 2020
Reviewed: Oct 29, 2020
Email Ayenza | 50-65 years of age | Experience level: 2-5 safaris
Excellent, Fun, Precise , Helpful, Fullfilled my expectatives and more
Times has been difficult for everyone during this Covid Pandemic, but it was good to know that in the middle of chaos and confusions I had Wildebeest Safaris LTD, to hold my hand all the way with my travel plans and they were willing to make adjustments based on the circusmtances that rise during these time.
I spend a total of 7 days with the team traveling to what it has been a fantastic experience visiting the cities and the Safaries.
Not only the fact they took care of my needs but as a solo traveler it was great to have Guide Dennis as my companion and we had such a great time
Touring and he became my shopping and photographer partner.
For sure Dennis went out of the way to make my stay in Kenya to be a dream come true.
I highly recomend Wildebeest Safaries for any travel accomodations desired and more.
If you want to see the fantastics Places where I stayed you can visit my Instagram at ayenza_matthews
Naphtally
–
Visited: August 2020
Reviewed: Aug 15, 2020
Great Migration Safari in Maasai Mara
I had been the Maasai Mara Migration experience in my bucket list for many years. This year , we took advantage of the ongoing local tourism promotion and the great deals (almost 70% discounted) that tented camps are offering in Maasai Mara. Our tour was organised through Wildbeest safaris. I must say that it was an amazing experience for my colleagues and myself as we had never been on safari before, at least not in August and during the peak Migration season. Zebra Plains tented camp was a wonderful choice for accommodation. I would highly recommend Wildbeest safaris especially to local tourists to visit our beautiful country and support local Tour companies during this difficult moments. Asante sana Noah Kuti for organizing an amazing tour for us.
Nick Gitau
–
Visited: August 2020
Reviewed: Aug 13, 2020
Email Nick Gitau | 35-50 years of age | Experience level: over 5 safaris
Super
The Safari was well organized and planned with experienced guides
Caroline S
–
FR
Visited: August 2018
Reviewed: Jul 13, 2020
Email Caroline S | 20-35 years of age | Experience level: first safari
Very nice safari
Very nice and well organised safari. The lodges were amazing and the guide very interesting. We had a small problem regarding the car which was a van instead of a jeep but they are going to refund us the price difference.
Abby
–
US
Visited: February 2020
Reviewed: Mar 3, 2020
Email Abby | 20-35 years of age | Experience level: first safari
The review below is the personal opinion of Abby and not that of SafariBookings.
Stolen Money
Though the actual experience of the safari was great, the company stole our money. They led us to believe that due to a switch in lodges (due to a flood), the money that we paid several months in advanced had not been able to transfer from one lodge to the next. They then told us that they we would have to pay for the fees again and they would refund us. Our driver's name was Dennis. He gave us the name and number of his "boss", Noah who was suppose to drop of the money in USD at the hotel we were staying at. Of course he never showed up and promised that he would transfer the money into our accounts when we arrived in the us. Of course, he lied again. Till this day, we have no received our refund. This company will steal your money. Do not book with them. The driver smiled in our face the entire time and then ripped us off and refused to drive us into Nairobi unless we paid the fees. BE AWARE. My friends and I are posting this review on every website we possibly can to warn others.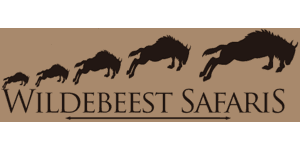 Reply
from

Wildebeest Safaris

Posted on Aug 13, 2020

Dear Abby/Clevanne,

Please confirm you have received the refund.

Kind Regards,
Noah
Clevanne
–
US
Visited: February 2020
Reviewed: Mar 3, 2020
Email Clevanne | 20-35 years of age | Experience level: first safari
The review below is the personal opinion of Clevanne and not that of SafariBookings.
Our group was scammed out of $700 USD at the end of our 3 day stay at Masai Mara -AVOID THIS COMPANY
While I would have loved to leave a positive review after my 3 day stay at Masai Mara, I cannot and will not support or endorse a booking with this company after my experience being scammed at the end of the stay. The group of young women (a total of 5 of us) booked our 3 day tour with Masai Mara since Oct 2019, paying nearly $600 USD that included all lodging accommodations, game adventures, meals and travel to and from our hotel. Not included was the gracious tip we provided to our server, driver and individuals who aided with our luggage during the course of our stay. On the first evening of our stay (Wednesday 2/2/2020)we were told by our driver Dennis (not the owner of the company)t that there was an "issue" with processing our tickets that served as entrance to and from the safari. This issue in no way had anything to do with us of course because we had paid all fees months in advance but clearly this company operates at a deficit and did not have enough revenue to pay for entrance fees that should have been taken care of months before. The issue would now require that each of us pay $140 USD (a total of $700) that would be refunded back to us. Given that none of us had $140 USD in cash, we asked if it would be possible to pay by card to which they responded yes. From this moment it was clear that none of us had enough cash to pay for the park entrance fees that should have already been handled so I would assume if this was a priority they would be diligent about making sure they recieved the payment as soon as possible. The following day (Thursday 2/13/2020), which apparently so happened to be the last day we could pay by card, we never heard anything from Dennis or who we now know as the business owner, Noah Kuti, about this matter. Now we get to our final day (Friday 2/14/2020)...after breakfast we did a brief tour through the safari and began making our way to Naroibi since it was a 6 hour drive away. Roughly an hour later at our first stop (for souvenirs - this is included in the cost), Dennis brings up the payment matter to one of us who had remained in the vehicle during the stop. At this time he stresses that it cannot be paid by card anymore and that we would have to take out cash at an atm or else we would not be able to get back to Nairobi. This was absolutely unacceptable, disgusting, unprofessional and rude. To assume that because we were american we had $700 amongst the 5 us easily laying around to make up for the companys mistake still to this day completely irritates my core. To make a long story short, Dennis ends up bringing us to an atm where one of us is successfully able to withdraw the money after a handful of attempts. Dennis then wires the money to Noah who is able to process the entrance fees. During this time Dennis passes Noah the phones who tells us that he will meet us our hotel at 6:30pm that evening to give us back that full amount in addition to the bank fees we accrued (an additional 40 USD). Please note: We are scheduled to leave nairobi on a 7am flight the following morning and we would make it to our hotel a little before 5pm on that Friday. Now that the payment is made, Dennis drives us to our hotel and provides us with both his and Noahs contact information before leaving. 6:30pm arrives and nothing. At 7:10pm we decide to give Noah a call who tells us that he is at the bank and will be there by 8pm. A little after 8pm while we are eating dinner Noah calls and gives us an excuse about not being able to retrieve money from the bank location he was in. He asks for the account number that we withdrew the money from which we quickly denied as we are told by our banks here in the states to never provide that information. We have since tried to follow up with him (Noah) via email to which the two emails he have responded back have been short and to the effect of "we are working on your issue", despite us providing multiple options for him to send the money to us (cashapp, paypal, venmo etc.). It has now been over two weeks and we are still short over $740 as a group for a 3 day safari trip that we paid nearly $3,200 for (including tips). We have now taken this to our banks to report this company as spam and intend to take every single measure to ensure this never happens to anyone again! While we enjoyed seeing the animals this experience was absolutely despicable and a disgrace - my goal is to see that Wildebeest Safaris goes out of business so that company's with integrity can thrive.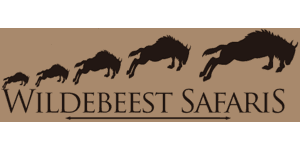 Reply
from

Wildebeest Safaris

Posted on Aug 13, 2020

Dear Clevanne,

Please confirm you received the refund to your card.

Kind Regards,
Noah
MK
–
SG
Visited: November 2019
Reviewed: Dec 4, 2019
Email MK | 20-35 years of age | Experience level: first safari
Overall smooth experience
We booked Wildebeest Safaris after a lot of research and after talking to many different agents. Main differentiation was that they were able to arrange the camp that we specifically asked for (Entim) and the price was competitive. Also, before the trip we asked a lot of questions to Noah (the owner) and he responded to all of them with the requested assurances. We asked for a good guide and he allotted Dennis to us. We asked for unlimited Water and he agreed and he allowed us to pay balance on arrival instead of all advance (we initially asked for some payment at end of the trip which he refused)
We stayed at 2 days at Lake Nakuru (Flamingo Hill) and 5 days at Masai Mara (Entim Camp). Flamingo hill camp was very good whereas Entim was excellent. Stay at Entim was incidentless but the stay had Flamingo had a problem when we were leaving as there was some dispute between Wildebeest and Flamingo and they held us hostage till Noah went to their office and offered himself as hostage instead. It was probably a past payment dispute and we lost 2 hours while they were talking to each other. The good thing was Noah rushed to their office early morning so that we could be released and leave for our onward journey. Flamingo offered us a bottle of wine as a compensation for the inconvenience so it was good gesture on their part. So all in all it wasn't a very unpleasant experience and some glitches are a part of every trip.
Dennis was a great person to have as the guide. He was very patient, is vastly experienced with Masai Mara area, is a safe driver and is a fun person to talk to. He answered all our questions in relation to the forest or the animals and whenever he spotted an animal he knew which one it was. He also showed us the animal in his book which he carries with himself describing the animal and interesting facts about it. That helped in better understanding what I was seeing infront of my eyes. He also agreed to wait when we wanted to at a particular spot and was not forceful to leave unless it was dark and time to get back to the camp (we waiting 5 hours for the five Cheetah brothers to wake up from their sleep and he was waiting without cribbing). Even if we barely had little time left, he ensured we atleast got 5 mins with an animal sighting so that we dont go back disappointed. He was constantly calling his network of people on phone to ask for right places to visit and he wouldnt tell us what was there till we reached to create excitement and element of surprise. Probably just his style. We took bathroom breaks whenever we needed and ate packed lunch at whatever time we wanted. Even if we wanted to eat in the car, he didn't insist otherwise. He was very good with spotting animals from a far distance and he spotted some really good lions which anyone would have easily missed. Another good thing was that he was a keen photographer himself (we went there mainly to shoot) and hence he understood if we wanted some specific angles and took the efforts required for us to get the right shot. He was happy to take the car in any position we asked so that we could take satisfying pictures. He was always ready to leave on time and got us back only when it was time to leave. It was only once in Nakuru that he ended the Safari at 4pm instead of 6.30pm as he wanted to get his car fixed which should have been done before we arrived in Kenya so we lost about 2 hours there. But largely my experience with Dennis (as well as Wildebeest Safari) was a pleasant one and I recommend them to others as well.
Sven Schlesiona
–
DE
Visited: October 2019
Reviewed: Nov 6, 2019
Email Sven Schlesiona | 20-35 years of age | Experience level: first safari
Great Safari with easy communication
Me and my girlfriend booked a 3-day Massai-Mara private safari. This was our first trip to east Africa and also our first safari.
The pre-booking communication with Noah was easy-going and hassle free. Our Driver picked us up in Nairobi and after three days dropped us off at Nakuru.

Our Driver and Guide Joseph was great and had an excellent experience in spotting animals that were well hidden. The park was huge and beautiful. Our Lodge was located on a small mountain right outside the park. The Lodge was incredible. The staff was extremeley nice, the surrounding jungle gave the place an unique feel and the view over the mara was breathtaking.
The ride in our Land Cruiser was enjoyable, in spite of the kenyan roads.
We were lucky to see four out of the "big five" as well as numerous other animals. Only the Rhino didnt show himself in the Mara (we did see Rhinos later in Nakuru).

I can highly recommend this tour operator. Ask for Joseph!
Disclaimer
All corporate and/or tour info is provided by Wildebeest Safaris , not SafariBookings
The tours offered by Wildebeest Safaris are subject to their terms & conditions