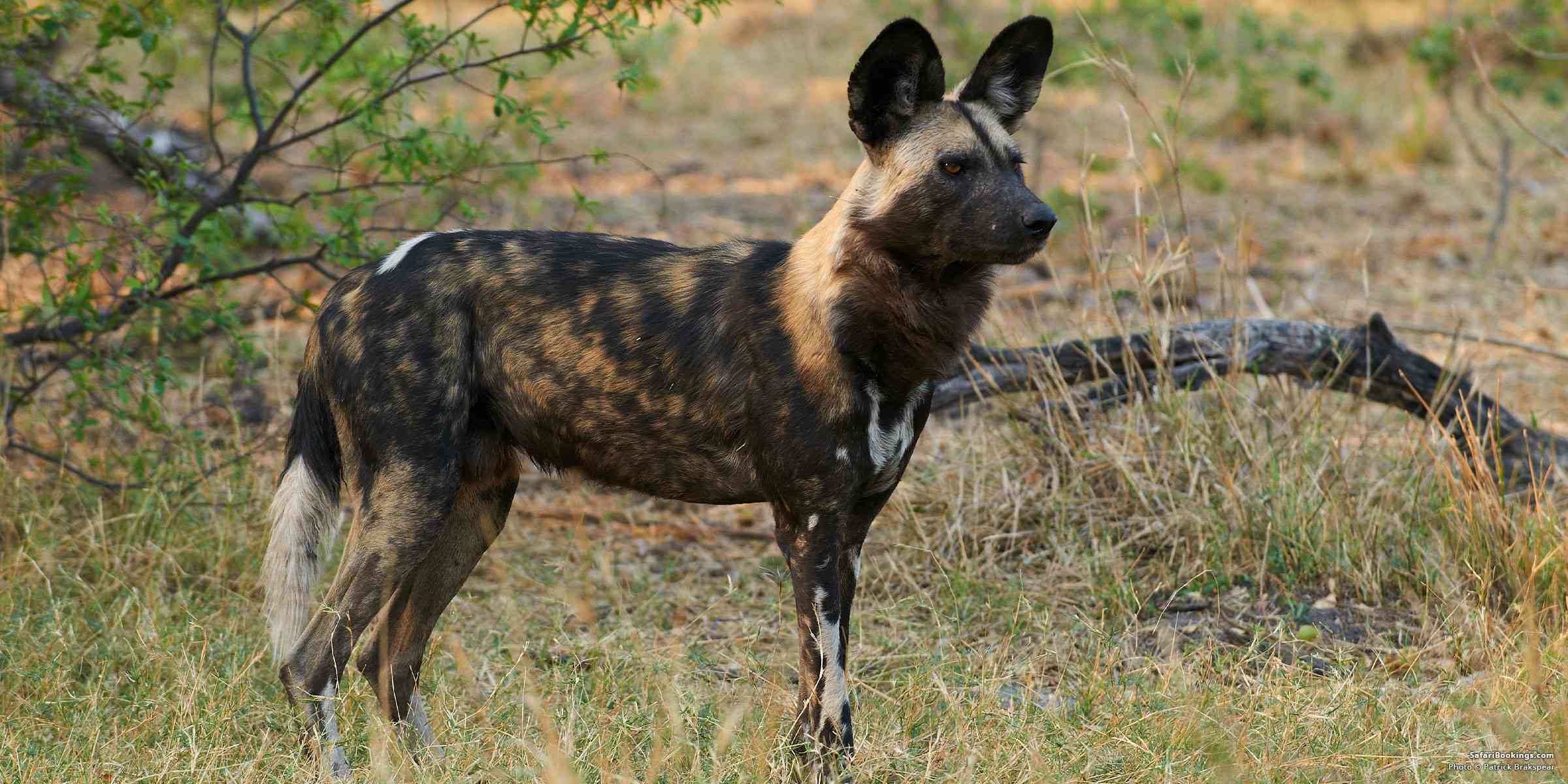 10 Best Places to See Wild Dog on Safari

By
Patrick Brakspear
Patrick has been an Africa travel specialist, based in Australia, for over 10 years and prior to that was a safari operator in Mana Pools in Zimbabwe.
It's not easy to see wild dog on safari. The African wild dog (or painted dog) needs extensive areas in which to roam. And with their susceptibility to a range of diseases, including canine distemper and rabies, they are  live in just a limited number of safari destinations.
It is only during the denning season (May to Sept in Southern Africa but earlier in East Africa) that they need to remain in one area for any length of time. We must emphasize that in none of the locations listed below, are wild dogs a guaranteed sighting. These are very unpredictable predators that can move vast distances at a moment's notice (and for no apparent reason). As a result, wild dog sightings are rather special occurrences. Here are the top ten places where you will likely spot one (or more):
1. Kruger, South Africa (Including Sabi Sand and Timbavati GR)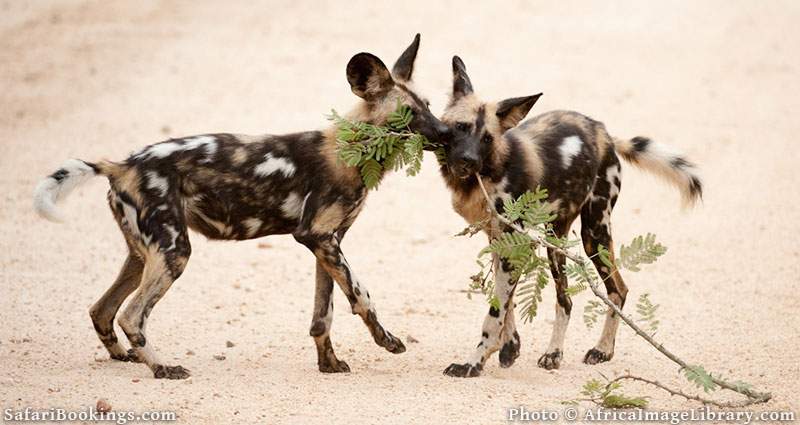 Although there is never a regular sighting within the Park itself, or in any one of the private game reserves surrounding the Park, wild dog are nevertheless widespread in the region.
2. Luangwa Valley, Zambia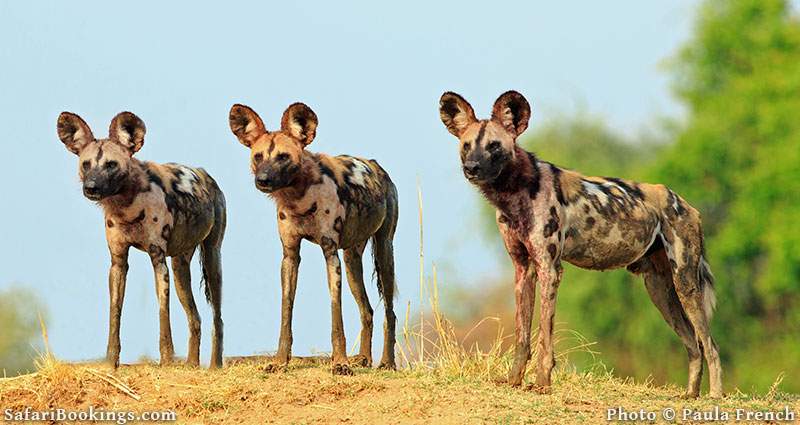 Traditionally, a reliable region for wild dog with regular sightings in South Luangwa NP. The wild dog population in North Luangwa NP are also recovering after years of persecution and disease.
3. Mana Pools and the Lower Zambezi Valley, Zimbabwe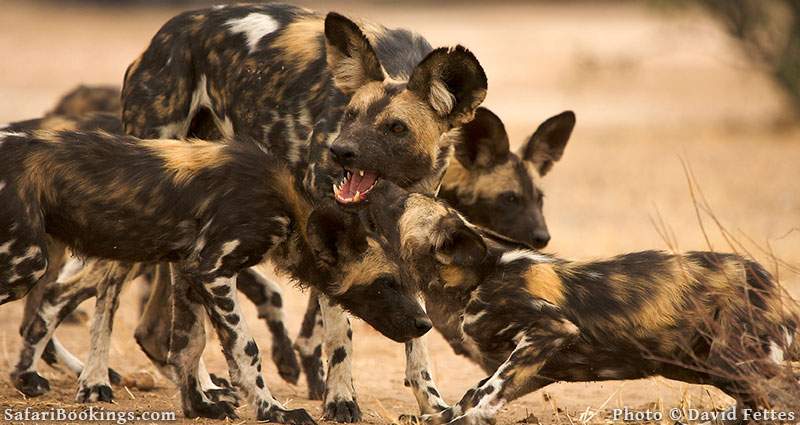 Every year wild dogs den in and around Mana Pools NP and provide visitors with regular and exciting sightings through the safari season (May through Nov). Interestingly, there are no wild dog sightings on the opposite bank in the Lower Zambezi NP in Zambia  - at least not for a number of years now. But this may change at any time!
4. Laikipia, Kenya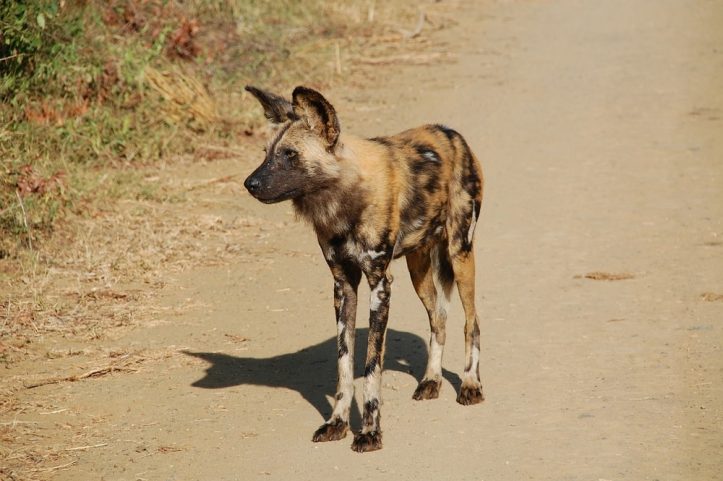 This is probably the only region in Kenya where wild dog sightings occur regularly, since packs seem to den consistently in this area. Furthermore, wild dog also appear in nearby Meru National Park from time to time.
5. Ruaha NP and Nyerere (Selous) NP, Tanzania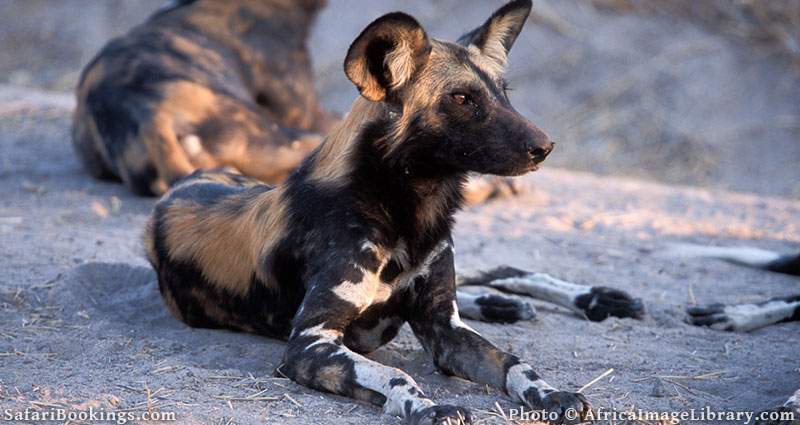 Both of these southern Tanzanian Parks have are ideal venues for die-hard wild dog fans and therefore offer excellent sightings on a regular basis.
6. Okavango Delta, Linyanti, Savuti, Kwando & Selinda in Northern Botswana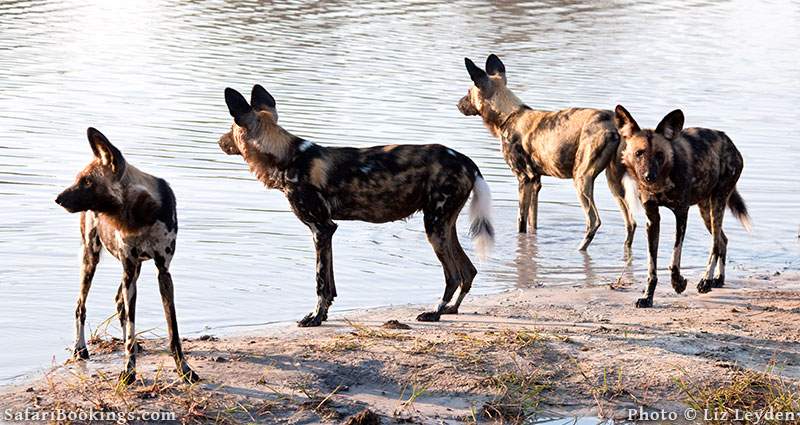 This extensive region of northern Botswana  is one of the most significant populations of wild dog on the continent and offers excellent sightings.
7. Hwange NP, Zimbabwe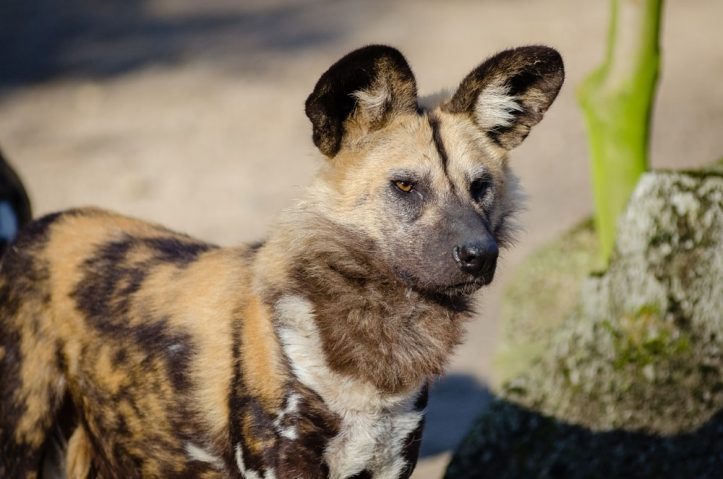 Hwange is Zimbabwe's largest National Park and ideal habitat for wild dog. Its a great park to see wild dog on safari. This is also the home of the long-running Painted Dog Conservation (PDC) project, which is committed to protecting, rehabilitating and re-introducing wild dog packs into the wild. Their Interpretive Hall & Walkway near Main Camp is interesting and well worth a visit.
8. Liuwa Plains, Zambia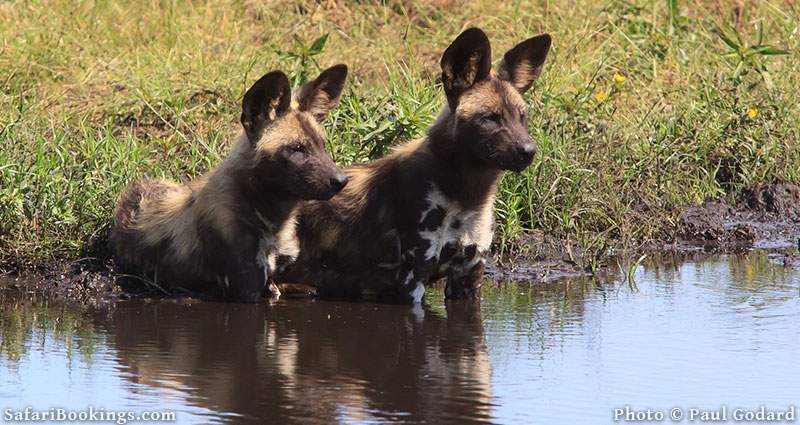 In far western Zambia Liuwa NP offers vast open grassland and a good supply of prey species for wild dog.
9. Madikwe GR, South Africa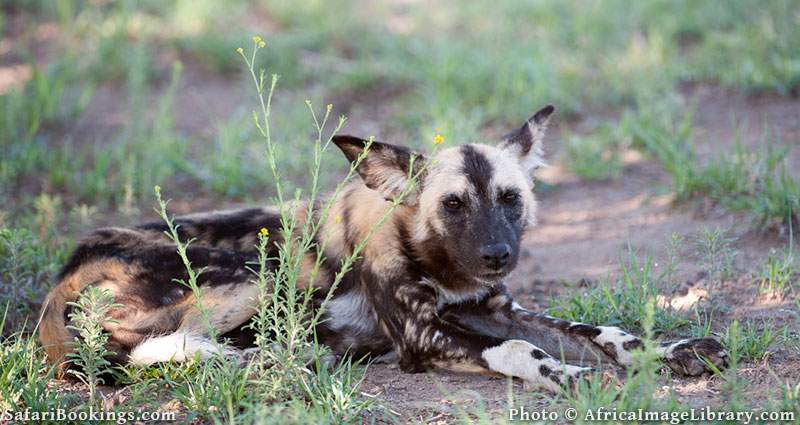 The land where Madikwe now stands was used for farming. Due to the poor soil, farming was mostly unsuccessful and the South African government therefore decided that it would be best to use it as a national park. The reason behind this decision - to economically uplift the disadvantaged area - is most noteworthy.
It is malaria free, home to The Big 5 and caters well for families. In 1994, a small group of six wild dogs were introduced into the park. Despite many challenges, this founding group has since expanded to three hunting packs that roam the park. As it is a fenced reserve, the wild dog packs are not able to leave and are tracked daily via satellite collars. There are regular sightings, thus ensuring the dogs are a strong feature of the reserve.
10. KwaZulu-Natal's Hluhluwe-IMfolozi Park, South Africa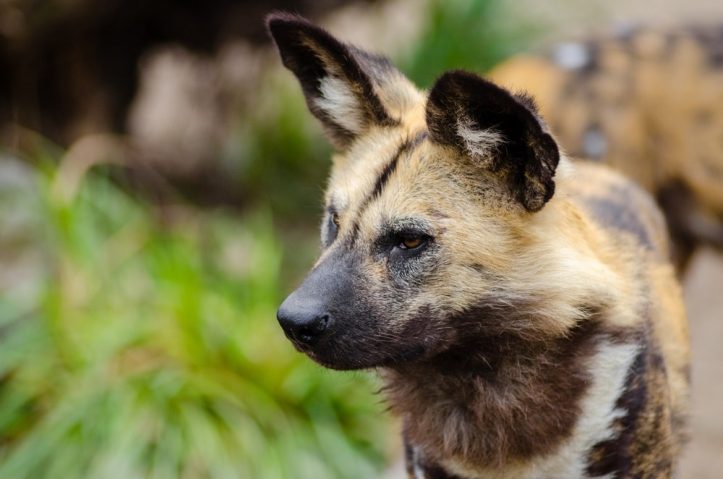 A substantial population of wild dog live in Hluhluwe-iMfolozi, one of the lesser known of South Africa's National Parks. It's a real gem of a location that is worth adding to any planned safari trip to this region. Additionally, there are three more managed populations within KwaZulu-Natal worth a look: Tembe Elephant Park, Mkhuze Game Reserve, and Zimanga Private Game Reserve.
Wild Dog on Safari... And so Much More
And finally, any one of these locations are worth a visit. It is important to note that African wild dogs are indeed wild, so keep your distance!
Save this to Pinterest: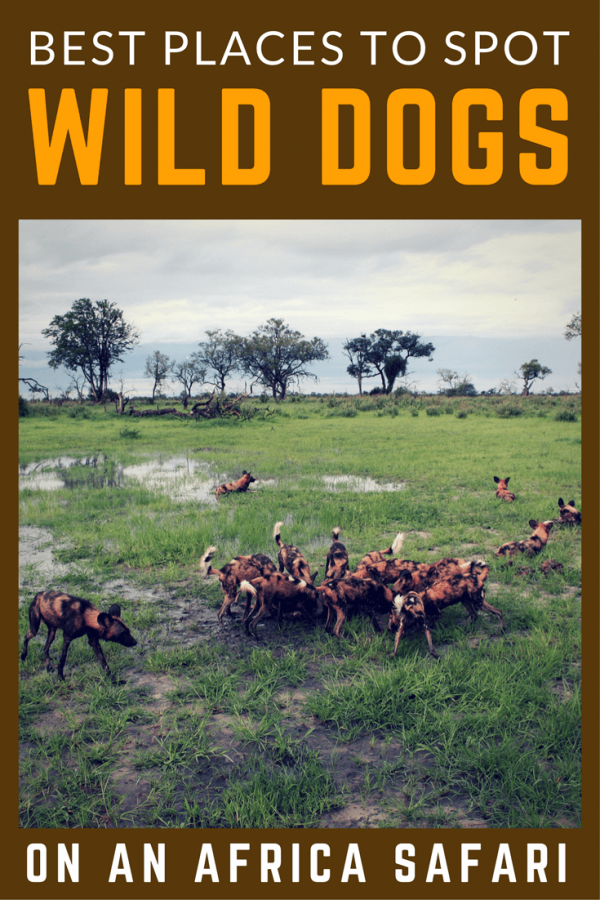 By
Patrick Brakspear
Patrick has been an Africa travel specialist, based in Australia, for over 10 years and prior to that was a safari operator in Mana Pools in Zimbabwe.