The Zulu Kingdom or KwaZulu-Natal is South Africa's most diverse province. Best known for its breathtaking coastline and sumptuous beach resorts, the province is highly alluring to wildlife enthusiasts too. A network of more than 50 private and provincial reserves dot the interior. Big 5 game reserves in KZN include Hluhluwe-Imfolozi Game Reserve, famed for its rhinos, Phinda Private Game Reserve with its award-winning lodges and the community-run Tembe Elephant Park.
Here are some of the best game reserves for going on safari in KwaZulu Natal:
Hluhluwe-Imfolozi Game Reserve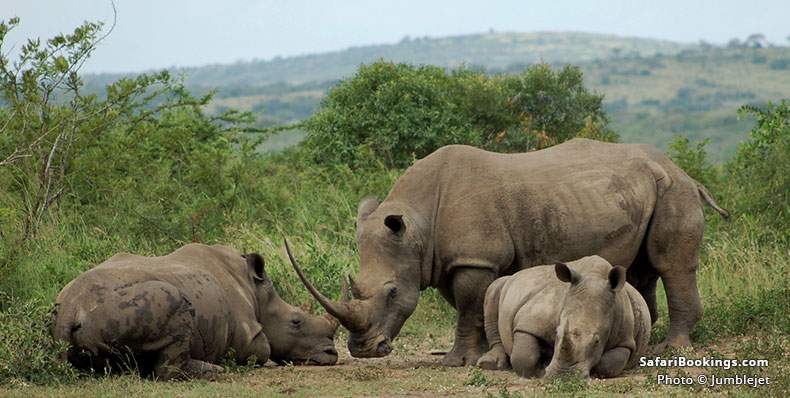 flickr.com/photos/jumblejet/3411606258
Hluhluwe-Imfolozi, the oldest proclaimed nature reserve in South Africa, is KwaZulu-Natal's most popular wildlife destination. It was established in the 1890s to protect Africa's last remaining white rhinos from extinction. This has been an overwhelming success and today you're bound to see these bulky animals here in good numbers. Searching for the Big Five and other safari heavyweights against a scenic backdrop of lush hills and deep valleys makes for an unforgettable experience.
22 Hluhluwe-iMfolozi Game Reserve Tours
Pongola Game Reserve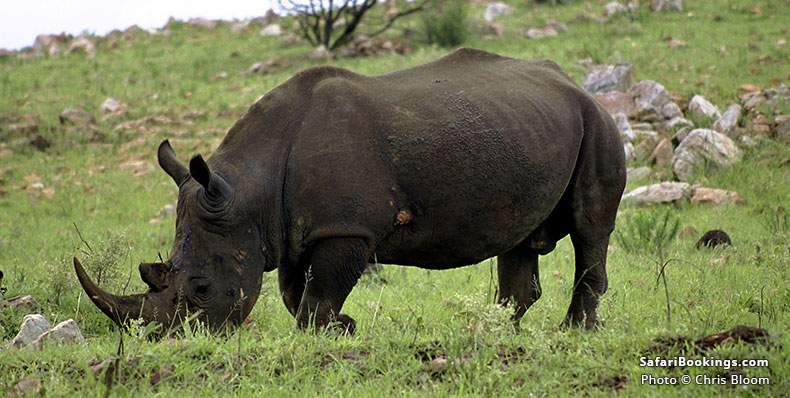 flickr.com/photos/bigshock/288621069
The little-known Pongola Game Reserve lies on the shore of Pongolapoort Dam. The focus here isn't on standard game drives. A very exciting morning activity is tracking rhinos on foot. Trudging through the bush, picking up on footprints and other signs is a challenging pastime, but you'll know it is all worth it when you get the first glimpse of your target. Sneaking up on a blissfully unaware rhino downwind is bound to get your adrenaline pumping. Afternoons are best spent on a leisurely boat cruise. Even then you're in for a thrill a minute – there are crocs and hippos everywhere, the birdlife is amazing, and you'll see a few more rhinos and other heavyweights while sipping your sundowner drinks.
Phinda Private Game Reserve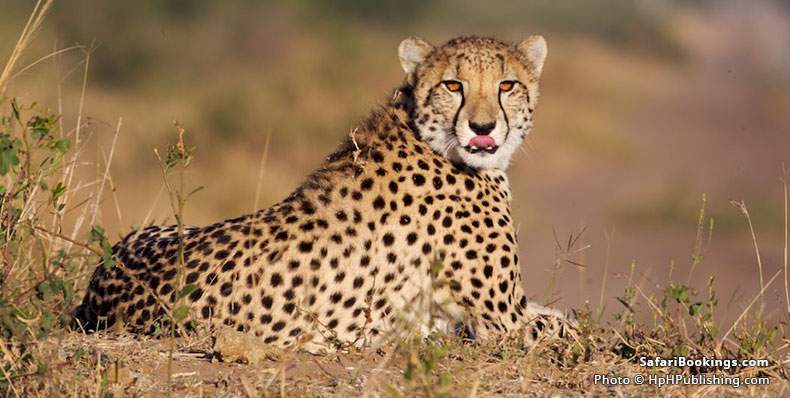 Cheetah at Phinda Private Game Reserve
Phinda is the most prestigious of private game reserves in the province. Packages are all-inclusive and the guiding is excellent. It offers great close-up sightings of all of the Big Five in open vehicles, but its flagship animal is the cheetah. This is one of the best places to see this gracious cat in action, whether it is grooming, hunting or nursing cubs.
iSimangaliso Wetland Park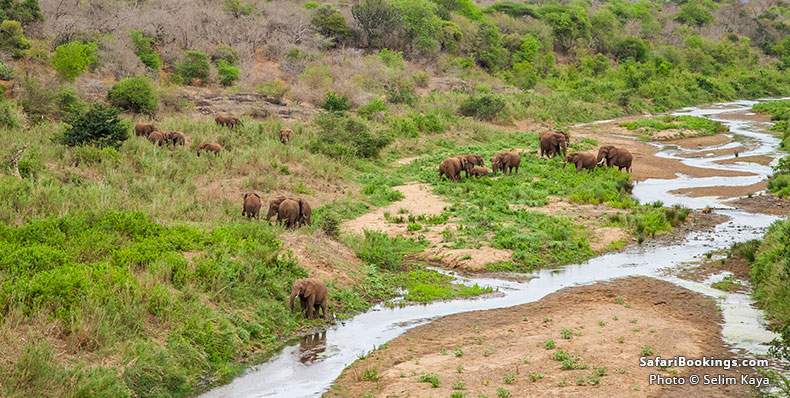 Elephants at iSimangaliso Wetland Park
iSimangaliso, an isiZulu word meaning miraculous, is one of the most diverse conservation areas in Africa. It is no surprise then that it was South Africa's first UNESCO World Heritage Site. It incorporates a 220km unspoiled coastline, Africa's biggest estuary, acacia savannah, sand forest and South Africa's largest freshwater lake. There is plenty to do here. Take a game drive along the Eastern Shores to Cape Vidal where you can safely leave your vehicle to swim or snorkel. Go for a walk on an empty beach hemmed in by forested dunes or take a boat trip looking for hippos and crocodiles on Lake St Lucia. Not to be missed is a morning or afternoon spent sitting in a hide in uMkhuze Game Reserve where rhino, elephant, giraffe and lots of other animals regularly drink.
10 iSimangaliso Wetland Park Tours
Tembe Elephant Park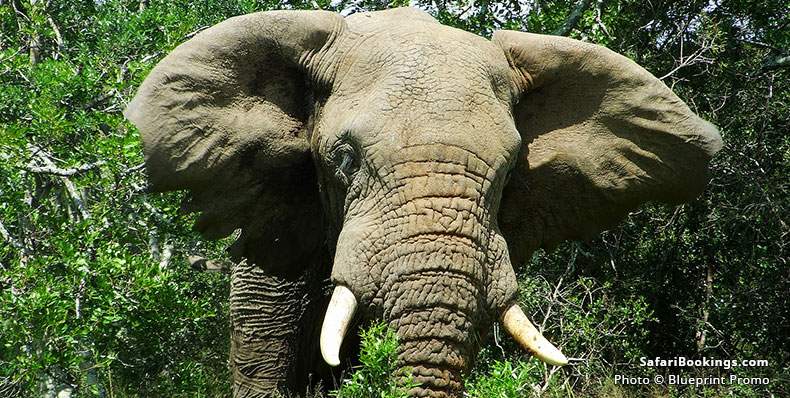 Close up of an Elephant
Tembe Elephant Park was established in 1983 to protect what was then the last free-ranging population of elephants in the country. The herd consisted of about 150 individuals, many of which carrying gigantic tusks. Although these elephants have died over the years, their genes have been passed on. Even today, Tembe is known for its big tuskers. All of the Big Five can be spotted here as well as Zululand specials such as the graceful nyala and the diminutive red duiker. A limited number of day visitors are allowed access, but for a rounded experience an overnight at the community-owned tented camp is highly recommended.
Zimanga Private Game Reserve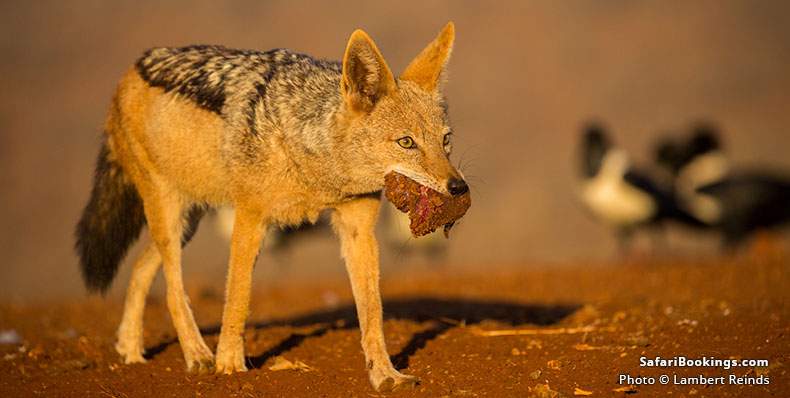 flickr.com/photos/lreinds/24968372317
Zimanga offers a unique experience especially suitable to keen wildlife photographers. The main attraction in this Big Five reserve is a collection of sunken hides. The photographic shelters are set up with immaculate precision to get the perfect shot. Each hide focuses on something different. The scavenger hide attracts vultures and the odd black-backed jackal, the lagoon hide gets you eye-level with the water for in-your-face shots of waterbirds. You get a chance to photograph little seed-eating birds such as waxbills and canaries in the bird-bath reflection hide. Most exciting perhaps is the overnight hide where you might come face to face with any of the Big Five as they drink just a few meters away from your lens.