Kruger National Park is one of Africa's premier wildlife viewing destinations. The park extends over 20,000 square km of woodland savannah and is home to a great variety of animals, including the sought-after Big Five. The excellent road network and well-priced rest camps make Kruger a popular choice for guided tours as well as self-drive holidays. Several private concessions located within the park offer a very different experience. Although located within Kruger, the concessions function as private game reserves, they contain small luxurious, exclusive Kruger safari lodges offering all-inclusive packages. Wondering where to stay in Kruger? Here are 10 of the best Kruger safari lodges and camps.
Lower Sabie Rest Camp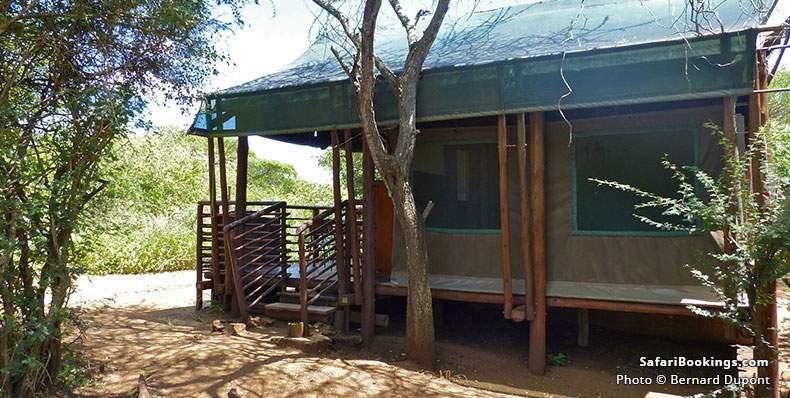 flickr.com/photos/berniedup/13981889501
Located on the banks of the Sabie River, one of Kruger's most reliable water sources, is Lower Sabie Camp. This is arguably the best base to explore the wildlife-rich southern part of the park. The camp has a viewing deck over the river flanked by fabulous giant trees such as sycamore figs, marulas and Natal mahoganies. A large variety of accommodation options include bungalows, luxury safari tents and basic camping.
Tours that include Lower Sabie Rest Camp
Olifants Rest Camp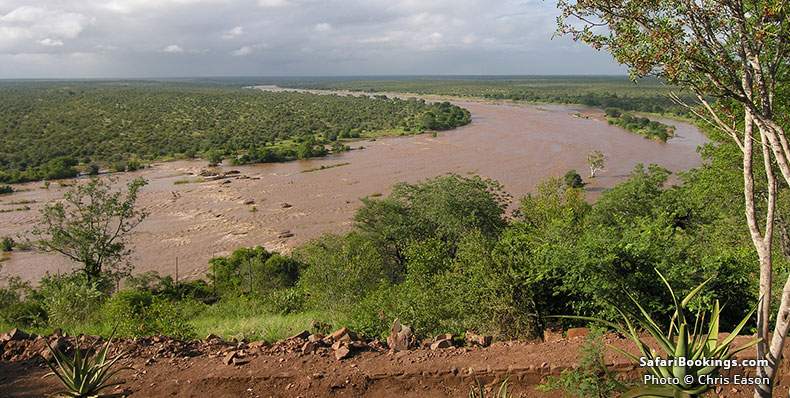 flickr.com/photos/mister-e/2373297137
With its prime location high on a ridge overlooking the Olifants River, Olifants Camp offers one of the most dramatic views in Kruger Park. Hippos and crocodiles are a permanent presence on the sandy river banks and invariably you'll spot some elephants drinking too. The area makes an excellent base for game drives. If you're up for a little adventure, guided mountain bike trails are available too.
Tours that include Olifants Rest Camp
Punda Maria Rest Camp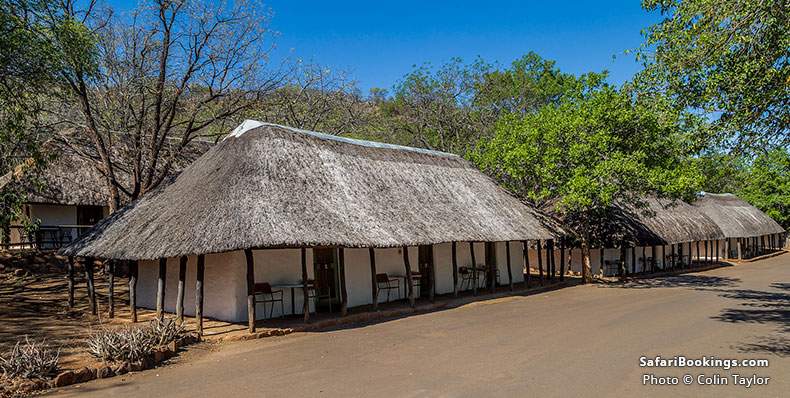 stock.adobe.com/contributor/207124195/Sheldrickfalls
Located in the remote north of Kruger National Park, away from the more touristy south, Punda Maria Camp has the ambience of a small village. Established as a game ranger post in 1919, it was later converted to a tourist camp, and some of the original buildings have been kept to maintain the spirit of the old-style Kruger safari camps. The surrounding area, with its diverse vegetation, is known as the botanical garden of Kruger Park, and the birding is superb.
Tours that include Punda Maria Rest Camp
Satara Rest Camp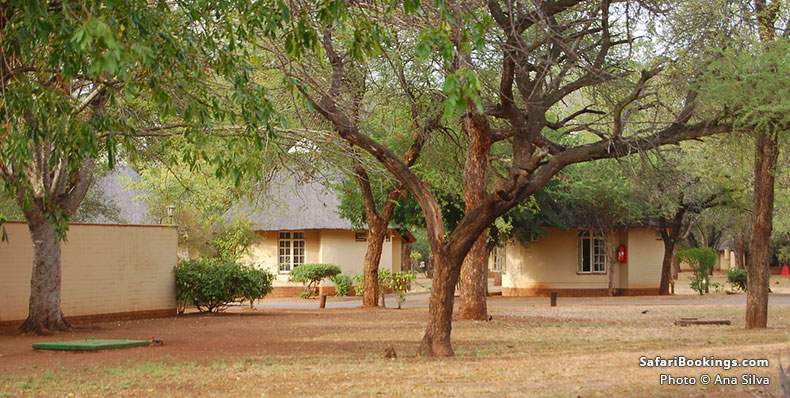 flickr.com/photos/anasilva/7556367280
Satara Camp is one of the largest rest camps in Kruger and it has great facilities including restaurants, a well-stocked shop, a swimming pool and a filling station. The accommodation is laid out in a series of circles and the well-wooded gardens are prolific with birdlife. The Satara area is excellent lion country and the flat open plains are good for spotting cheetah too.
Tours that include Satara Rest Camp
Tamboti Satellite Tented Camp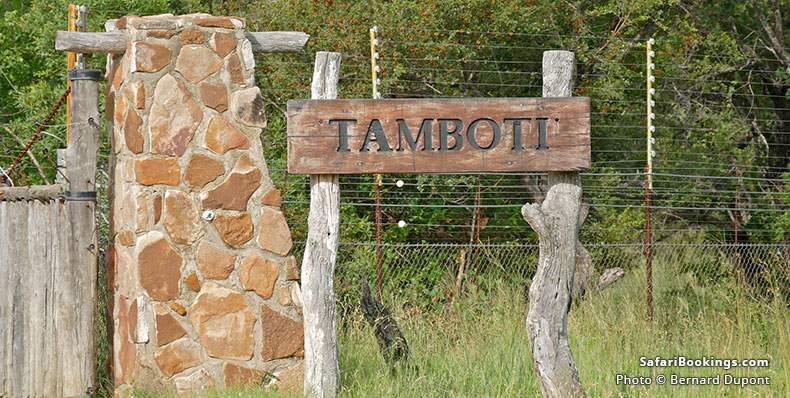 flickr.com/photos/berniedup/17234529658
Tamboti Tented Camp is a small satellite to Orpen Rest Camp. As there is no restaurant or shop at the camp, the place has a rustic atmosphere perfect for visitors looking for a true bush experience. The boma is a perfect spot to recount the day's sightings with fellow travellers, and a bird hide offers great photographic opportunities.
Tours that include Tamboti Satellite Tented Camp
Jock Safari Lodge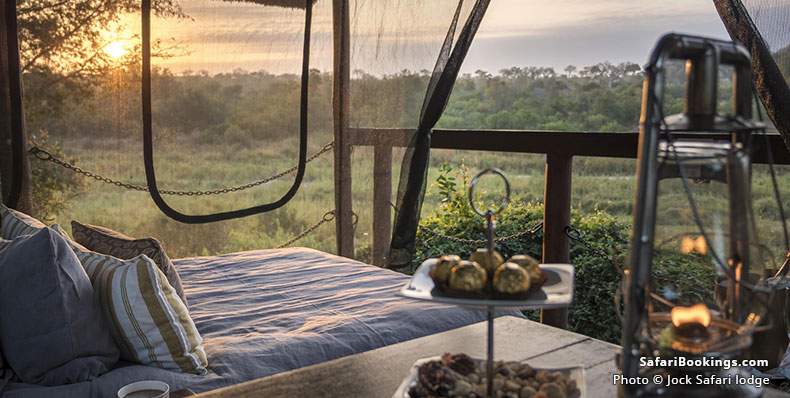 Jock Safari Lodge
Jock Safari Lodge was the first private concession granted within Kruger National Park. The lodge consists of 12 thatched suites with private decks and plunge pools overlooking a dry riverbed, a natural corridor for animals. Located in the animal-rich southern part of Kruger, wildlife viewing is excellent. Aside from twice daily game drives, you'll have the opportunity to go on a guided walk. Golfers shouldn't miss the opportunity to play at the nearby Leopard Creek Golf Club, which is frequently visited by elephant, buffalo, antelope and crocodile.
Tours that include Jock Safari Lodge
Singita Lebombo Lodge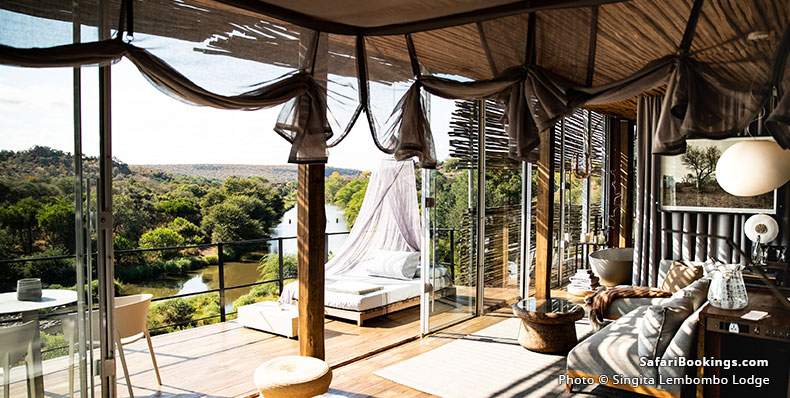 Singita Lebombo Lodge
Located in a 13,000ha private concession, Singita Lebombo Lodge is suspended high in a cliff overlooking Kruger Park. Although oozing modern sophistication, the glass-walled suites blend perfectly into the surrounding wilderness. Wine lovers are in for a treat as Singita's extensive cellar holds a premium selection of wines enjoyed during personalised wine tastings and meals.
Tours that include Singita Lebombo Lodge
Imbali Safari Lodge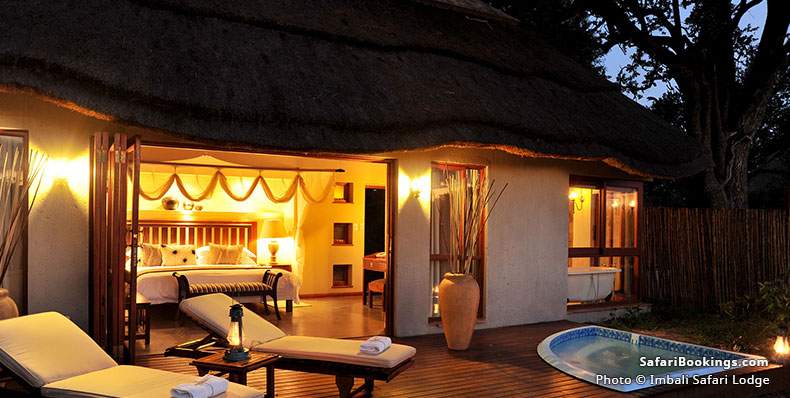 Imbali Safari Lodge
Situated on a 10,000ha private concession in central Kruger National Park, the exclusive Imbali Safari Lodge consists of just 12 spacious suites. Imbali offers a truly luxurious experience in the serenity of the African bush. Mornings and afternoons are spent looking for wildlife, but you'll enjoy lazing around the lodge in the heat of the day. Cool down in your private plunge pool while sipping a cocktail or enjoy a relaxing massage in your suite or on your deck with birdsong all around.
Tours that include Imbali Safari Lodge
Rhino Post Safari Lodge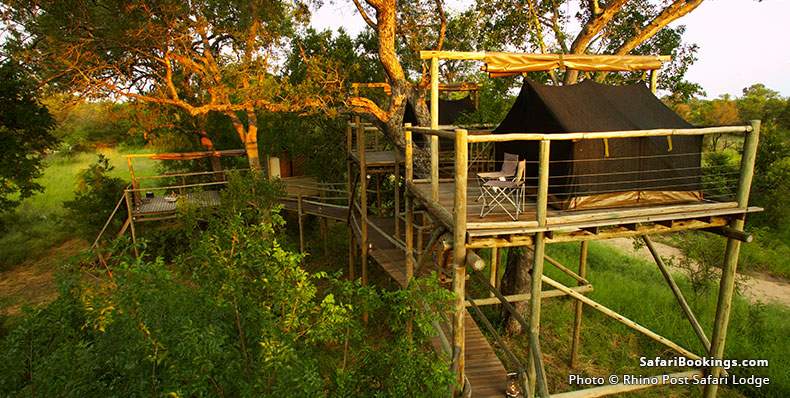 Rhino Post Safari Lodge
The 16-bed Rhino Post Safari lodge is not just another luxury designer lodge. Located in its own private concession in the heart of Kruger National Park, the lodge aims to be a home away from home where the ambience is friendly and comfortable. The swimming pool overlooks a waterhole attracting lots of thirsty animals throughout the day and night. The lodge prides itself on conducting some of the most authentic walking safaris in Kruger. If you're really feeling adventurous you can book a night sleeping under the stars at a Sleep-Out-Deck.
Tours that include Rhino Post Safari Lodge
Lukimbi Safari Lodge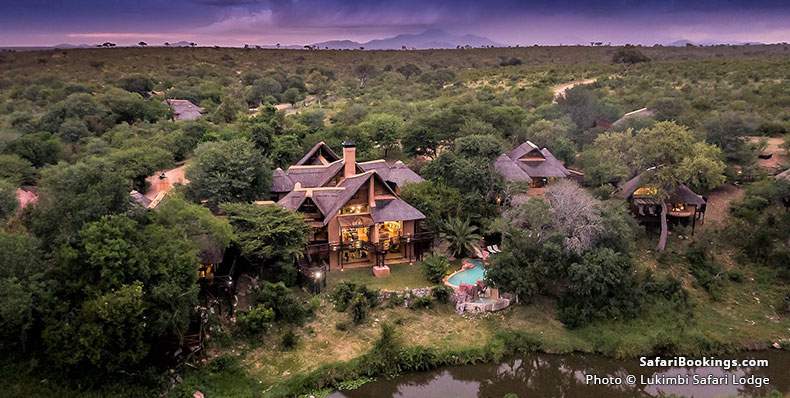 Lukimbi Safari Lodge
At 15,000ha, Lukimbi is one of the largest private concessions in Kruger. Visitors are accommodated in 16 comfortable suites flanking the Lwakahle River. The lodge is raised on stilts and buildings are connected by wooden walkways that snake between ancient trees. Don't miss out on spending time in the sparkling pool overlooking the river. You never know what might come past while cooling down during the heat of the day.