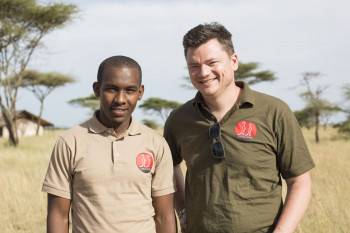 Suricata Safaris
5.0/5 – 1082 Reviews
Office In:

Size:

20-50 employees (Founded in

2016

)

Tour Types:

Custom budget & mid-range tours that can start every day

Destinations:

Price Range:

$190 to $600

pp

per person

per day

(USD, excl. int'l flights)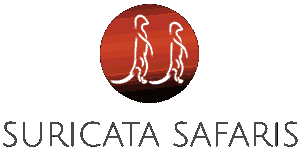 Request a Quote


for a custom tour
Your request will be sent directly to the operator
If preferred, you can contact the operator directly
Tiia
–
Visited: March 2020
Reviewed: Apr 19, 2020
Email Tiia | 20-35 years of age | Experience level: first safari
The review below is the personal opinion of Tiia and not that of SafariBookings.
Hillary swapped customers to cheaper tour operator without disclosing this
I spent a good while researching safari options prior to my trip to Tanzania. I chose to book with Suricata Safaris based on their great reviews (#6 of 1,294 Outdoor Activities in Arusha) and accepted the cost as a part of the great experience I was in for. Weeks in advance, I had emailed the company to confirm this tour was going ahead on that day. Hillary from Suricata Safaris confirmed this.

When the tour started, I quickly realised it was not the 5-star treat I had paid for. Another day in, I realised that we had ended up with Arunga Expeditions & Safaris (#674 of 1,294 Outdoor Activities in Arusha) and their rude personnel. When I asked about this, our driver told me to "stop complaining". When I confronted the Suricata representative, Hillary, he said that they moved me to a cheaper operator to save costs.

My experience with Arunga was very poor. There was no toilet paper, no hot water and no WiFi in the camps, and I shared a small tent with two people (I was told differently when I made my online enquiry with Suricata Safaris). When one of our crew fell ill and needed transportation out of the nature reserve, our guide suggested that we need to sort that ourselves.

I ended up getting dinner and 10% of my money back from Suricata Safaris after the tour. This really does not make up for the difference in quality for the two tour operators.

Annelies
–
Visited: November 2021
Reviewed: Nov 14, 2021
Email Annelies | 35-50 years of age | Experience level: 2-5 safaris
everything great
Everything went on time and correctly as agreed! Very good, friendly, competent and patient companion who drove us through the five days! We saw a lot and felt comfortable the whole time. Highly recommend and would do the same again. Ratios for price and services is top!
Nihal
–
TR
Visited: November 2019
Reviewed: Nov 25, 2019
Email Nihal | 35-50 years of age | Experience level: first safari
so happy to be a part of an environment where wild life is still respected
When you are choosing a safari company, in fact you are choosing a service to build up probably the most unforgetable trip of your life. I am happy that ours was a smart decision.

I should start with our guide Fredy: A very professional, knowledgable, cool and kind person! He spoke English very well, always gave lots of information about the animals, even showed their close-up pictures from his book, answered all our questions patiently, made sure to locate the car at the best angle for taking photos (and showing respect to people at the other cars and animals - which is so important to us), waited patiently while we took tons of pictures. Most importantly, he was more than a guide, a friend with nice character that we would like to have with us on a long holiday.

Our talented chef Chaz was a master. He always cooked very delicious food and made sure we had enough. He surprised us by serving tasty and special things very quickly even early in the morning. We will miss the excellent food we had during the safari. Also we will miss his joyful chats with Fredy.

We had a difficult time in choosing the safari company as there are about 1000 alternatives. When I decided on one and was about to pay, there had been a couple of things I did not like. I checked for an alternative and met Suricata. I thought it was a young company but experienced enough. Hilary answered my e-mails very promptly. He was flexible and did his best to tailor the programme according to our wishes. I noticed he is one of the founders and that made me feel more comfortable knowing that he will be there to solve any possible problem. I was right; there had been a small misunderstanding during the trip and was solved through a phone call between Fredy and Hilary. Paying the deposit was easy and safe and we did the rest of payment on arrival.

We were a family of 3 people and had an 8 days private safari including Arusha National Park, Tarangire, Lake Manyara, Lake Eyasi (tribe visits), Serengeti and Ngorongoro. These 8 days were full of magic. Surprisingly, visiting the tribes was the highlight of our trip. We met Maasai, Datoga, Hadzabe, Makonde and Gidangodic people and had a wonderful time with them. We learned the way they live. We went to hunting with Hadzabe, jumped with Maasai, sang with Datogas who asked many questions about ourselves and our country and we were warmly welcome by all tribes. We keep the souvenirs mostly done and sold by women for ourselves as they are so precious to us and all are a great memory.

During those visits local guides Deo and Yusuf (sorry if I mispronounce) accompanied and helped us to communicate as the tribes' languages are different. Also there was an armed ranger (Ali) and his intern who accompanied us in Arusha National Park for a walking safari.

While deciding about how to use our budget before the safari, we preferred budget camping. Doing so, we could take a longer trip rather than paying more for lodge-stays. We are happy we did. But you might prefer lodges if you do not feel cool and adventurous enough. In Serengeti and Ngorongoro you hear voices of wild animals just around your tent. In our case, something rare occurred and lions tried to hunt two buffalos very close to our tents and one animal hit the tent. We were lucky as nobody was hurt (buffalos also survived) and now we have a story to tell all through our life. Also we heard steps of many zebras feeding around our tents in Ngorongoro Simba Campsite.

Choosing November for safari also has been a wise decision. Although it is short-rains season, luckily there was no rain. Also the parks and public camp-sites were not over-crowded. The herds had already arrived Seronera region so we were lucky to experience the great migration.

And yes, we saw all of the "big 5" but a safari should be regarded not as an experience of seeing; but as feeling. It is hard to describe how happy we felt during all these 8 days. In most of the world, people have built up plazas and cities full of unhappiness. With a human-centric point of view, they left no space for wild life. We are lucky people who experienced to spend 8 days at a place on earth where things are different. We were able to be a part of an environment where wild life is still respected and preserved. And we would like to thank Fredy, Chaz, Hilary and the rest of the Suricata team who helped this dream to come true. Asante sana!
Charlotte
–
Visited: June 2019
Reviewed: Jun 12, 2019
Email Charlotte | 20-35 years of age | Experience level: first safari
Amazing 3 day camping safari in Serengeti and Ngorogoro Crater
Suricata Safaris was recommended to us by some friends who used them previously and had a great time. After checking the positive reviews, we decided to book a 2 night and 3 day camping Safari through Serengeti NP and Ngorongoro crater. We're so glad we did! Hilary (the manager) was very prompt to reply to all our questions via email and WhatsApp.

The safari itself was incredible; our guide Edgar was very informative, the chef Chaz cooked us tasty food every day and we saw all of the Big Five (and many more smaller animals) in just 3 days. Seeing a cheetah and and her cub was the highlight for me!

The campsites (Nguricho and Simba A) were basic but clean - both had working showers, toilets and a dining room. Wild camping was a great experience and seeing/hearing a herd of buffalo outside our tent overnight was exciting! We The tents, mattresses, pillows and sleeping bags provided by Suricata made sleeping comfortable and Edgar helped us to set them up each night. Tips are not included in the overall price and are optional - we were very happy to pay them for the great service provided! (Hilary recommends $10/day as a tip which is then split between the chef and the guide.)

I would really recommend this company for a budget safari.
Jess M
–
Visited: May 2023
Reviewed: May 6, 2023
Email Jess M | 20-35 years of age | Experience level: 2-5 safaris
Exceptional experience from start to finish - definitely book with Suricata!
Our Suricata Safari was absolutely fantastic. Our guide, James, and chef, Tito, were exceptional and made the experience unforgettable.
Communication and organisation was excellent and friendly.
The parks themselves were spectacular and James did a great job at making sure we saw lots of amazing animals.
All the food was absolutely delicious and looked like the best out of all the other Safari groups we saw.
I'd 100% recommend Suricata Safaris to anyone!!

Samo
–
SI
Visited: March 2023
Reviewed: Feb 20, 2023
Email Samo | 35-50 years of age | Experience level: first safari
Perfect Safari experience
If you're looking for a safari operator stop and book with Suricata. You don't need to plan anything. Just fill a quote on their website and they will (very quickly!!) supply you with all the information. We chose a 5-day safari with a fixed price that included ALL the airport transfers and nice hotel accommodation in Arusha (where you can also safely store your lougage during the safari). You are brieft every evening about how the next day will be. Our guide Mandela was amazing - he waited that everybody finished taking photos and shared interesting information about the animals. Also the meals were perfect (especially considering you are in the wild) - Tito's pizza and bbq meat were so good. Just sit back, enjoy the animals and take in the scenery.

Hakuna matata.
Safari Jim
–
CA
Visited: March 2023
Reviewed: Feb 10, 2023
Email Safari Jim | 20-35 years of age | Experience level: first safari
The trip was better than expectations; best food, best time, 100% recommend.
This trip was above any and all expectations.

Our guide (Mandala) was an amazing driver, very knowledgeable and honestly the best to be around all week! He made sure we saw as much as we could and we even saw the Big 5! Our cook (Musa) blew our minds with how good the food was every day!

We travelled with a group of 4 friends but decided no to go on a private tour. We met a lot of new friends from all over the world and I think this trip would be good for any age group!

We decided to camp and that was definitely one of my personal highlights! The tents were clean, strong, stayed dry, and the mats were very comfortable.

I will be back one day and 100% recommend Suricata Safaris
Emma
–
Visited: January 2023
Reviewed: Jan 21, 2023
Email Emma | 35-50 years of age | Experience level: first safari
Incredible experience!
What an incredible experience! We saw so many animals throughout our trip, more than we ever dreamed of. Seeing all the babies - lion and leopard cubs, elephant, gazelle, zebra, wildebeast and buffalo babies were a particular highlight. We saw such different landscapes and habitats every day and we stayed in some truly unique places. Our tour group came from all over the world and we had such a lovely time together, it was a fantastic experience to share.

A huge thank you to everyone - from the booking team who made planning our trip so easy, the fantastic hotel and lodge staff who were all so welcoming and also provided us with delicious food every day and of course especially to our wonderful driver and guide, Ezekiel. We couldn't have asked for anyone better - so knowledgeable and enthusiastic about each of the parks and animals as well as fantastic company. We really had the most amazing experience!
Jamie Thomas
–
Visited: January 2023
Reviewed: Jan 21, 2023
Email Jamie Thomas | 35-50 years of age | Experience level: first safari
Experience of a lifetime
What an amazing and unforgettable safari experience, a brilliant service from start to finish. Our driver and guide Ezekiel was really fantastic, a great driver and very knowledgeable and passionate about the areas we visited and the animals, he made us feel really welcome and made the trip really enjoyable.

The accommodation was excellent all round with great food and service and perfect locations, the tented lodges being a real highlight. A real opportunity to be up close and immersed in nature but with the comforts you would expect from a hotel.

The safari drives were more than we could have asked for, with such varied landscapes and an amazing amount of animals with some great information and facts from Ezekiel along the way, seeing leopards on 3 occasions (and a cub!) in the Serengeti was really amazing. Many, many photos were taken!

It was also lovely to meet our fellow safari group members and share such a fantastic experience with a great bunch of people.

All in all a highly recommended company and experience of a lifetime.

Jamie

Julio Cesar
–
ES
Visited: November 2022
Reviewed: Dec 11, 2022
Email Julio Cesar | 20-35 years of age | Experience level: first safari
Amazing experience in Kilimanjaro region
We've done a full day activity with the guide Mr T and I can just say we had a perfect day. We started with a walk from the Materuni village to the waterfall, a beautiful trail surrounded by bananas tree and coffee farms. Then we went back to the village where we saw how the locals produce coffee and we could try ourselves, and in the end we would drink the fresh coffee they just toasted and roasted. They also cooked an amazing lunch using the local ingredients and it was so tasty! We finished the day in the Hot springs, a beautiful place to have a swim and refresh after a long day. Mr T was very helpful all the time, he is very nice, calm and know a lot about the region. I highly recommend the activity and him as a guide.
Disclaimer
All corporate and/or tour info is provided by Suricata Safaris, not SafariBookings
The tours offered by Suricata Safaris are subject to their terms & conditions