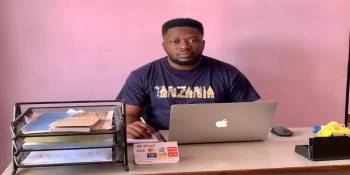 Luitours and Safaris
4.8/5 – 96 Reviews
Located In:

Size:

5-10 employees (Founded in

2018

)

Tour Types:

Custom budget & mid-range tours that can start every day

Destinations:

Price Range:

$50 to $150

pp

per person

per day

(USD, excl. int'l flights)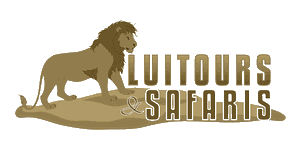 JAGGIE ZHANG
–
CN
Visited: June 2023
Reviewed: Jun 27, 2023
Email JAGGIE ZHANG | 20-35 years of age | Experience level: first safari
The perfect guide and the perfect trip.Please feel free to choose them.
Our guide and driver, Mr. Okuli, he was a very gentle and patient person, we came here as two students, at first we were worried that there might be some problems, but we didn't encounter any problems or difficulties at all along the way, both the hotel and the food were impeccable, because there is a perennial shortage of water in Africa and some power outages, but we didn't encounter There were no problems and I think they are doing everything possible to give the customer the best experience possible. I must elaborate on the food, before I went to Tanzania I always thought the food might not be to my taste, it turned out to be the opposite, Tanzania both the chef and the other service staff, they did a great job thankfully. This travel agency also gave us the most perfect Serengeti experience, our guide Mr. Okuli drove more than 10 hours a day and took us everywhere to look for animals, we talked a lot along the way and became good friends, I am very grateful for not having any problems during this trip and making a kind, gentle and patient friend, I hope your travel agency gets better and better and I hope Mr. Okuli I hope your travel agency will get better and better, and I hope Mr. Okuli will also have a good time. Lastly, I want to tell you to feel free to choose this travel agency and I swear he will give you a great Serengeti experience.
Nina
–
NL
Visited: May 2023
Reviewed: Jun 23, 2023
Email Nina | 20-35 years of age | Experience level: 2-5 safaris
Reliable and flexible tour operator, created the best safari for us
We have been on a 3 day safari to Mikumi from where we live in Dar es Salaam.
Khalifa was our guide and he was very punctual and an excellent driver. We felt very safe with him in the car.

The place where we stayed in Camp Bastian was very nice, exactly what we expected. The rooms are fine (nothing luxurious but perfectly fine!), there was a pool, and every evening there is a 3 course dinner. Lovely personel and really in a 'safari' environment.

Driving through the park with Khalifa was amazing. He has great knowledge about the animals and we actually had a lot of fun with him. We were able to see many animals, and we were very lucky with the ones we saw.

Would recommend. Unique experience.
Steven
–
US
Visited: June 2023
Reviewed: Jun 20, 2023
Email Steven | 50-65 years of age | Experience level: over 5 safaris
The review below is the personal opinion of Steven and not that of SafariBookings.
DISAPPOINTING!
Embarked on a 4-day safari to Selous. On the way to the national park, the driver slammed into a curb. The impact injuring my wife's lower back, hip and ribs. It was an unforced, self-accident and 100% fault of the driver. There were witnesses. He apologized profusely over and over again. My wife was in considerable pain and unable to continue the safari. We were forced to cancel the trip. I asked for a partial refund on the safari, but the tour operator refused, claiming it was not their fault and that he is out a lot of money! Not what you want to hear from your tour operator.
While accidents can happen on adventure trips, it's how a company responds to such situations that separate the good ones from the bad ones. We did not feel safe with this company and are very disappointed.
In the end, no safari, no animals, no refund, just an injured wife and bad memories.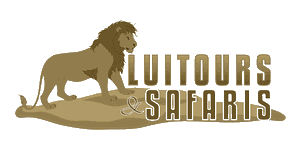 Reply
from

Luitours and Safaris

Posted on Jul 5, 2023

Steven was our Client and he booked 8 Days Safari to Selous, Mikumi, Ruaha and Udzungwa Mountains

On 31st May 2023 (Few hours before safari) he called me that they will not be able to start the tour in the next morning because his wife got sick in Zanzibar and he wanted me to adjust the tour by one day which I agreed (To start the tour on 2nd June) with the same itinerary

That they'll fly to Dar on 1st June so they can start the tour on 2nd June. But on 1st June he then called and texted me that his wife is very sick and the Doctor in Zanzibar advised them not to fly

That day passed and he called and texted me on 2nd June informing me that it will be hard for them to fly as his wife is not doing well, but they wish to fly the next day (3rd June) to Dar es Salaam and just relax in the hotel for 3 days

He also asked if I can change the itinerary and do a small safari , I told him that according to cancellation policies there will be no refund for the booked accommodations, he then replied (I don't care about that, i only care for my wife now, we'll find other accommodations)

He asked me if I can book the hotel in Dar es Salaam for them. He picked the hotel (Mediterrano Hotel) and we booked, we also arranged airport pick for them (From Dar es Salaam airport to the Mediterrano Hotel)

On 5th June he texted me that his wife is still weak but they wish to go on safari the next day. And asked me if I can offer them a small safari for 4 days and they were suggesting Nyerere National Park

I said ok, I'll do it because they planned this trip since 2019 and I wanted them to have a really taste of Tanzania Safari

He suggested accommodation which is comfortable to stay and rest incase his wife won't be able to go for game drive as she was still sick and weak. I booked them Selous Safari Lodge for 3 nights

Then on 6th June the tour started and I gave them the best safari car with AC and a well professional driver/guide. The driver was driving very slowly as they've requested, as you all know that from Dar es Salaam to Selous after getting out of town there's a rough road and after a certain drive his wife stoped the car and complained that she broke her rib saying that the driver hit a curb

The driver asked to take her to the hospital but she refused. He then asked them if they are ok to continue with the safari to Selous and she said it's fine they can proceed with the drive. I'm wondering how someone with the broken rib continue with the safari and refused to go to the hospital
Jochen Spindler
–
DE
Visited: June 2023
Reviewed: Jun 13, 2023
Email Jochen Spindler | 35-50 years of age | Experience level: first safari
Awesome Experience
We did a 5-day safari to serengeti, crater and tarangire nationalparc with our guide Godlisten. It was very well organized. The pickup was always right on time and Godlisten has a great knowledge of the animals and their behaviour which he is happy to share. We also got additional information about the country and the
people living here. He did always take good care of us and his english was also easy to understand. We saw the big-5 and many more. The lodges they picked out were outstanding. So it has been a great experience and we can highly recommend booking that tour.
Sarah
–
FR
Visited: May 2023
Reviewed: Jun 7, 2023
Email Sarah | 20-35 years of age | Experience level: first safari
Great safari with Luitours. From the organisation to the tour every was perfect.
The safari was perfect. The communication with Ibrahim was smooth. Even in the rain season we were able to see a lot of animals thanks to our guide Shomvi. He was very nice and funny.
I really recommend Luitours.
Barbara Seller
–
Visited: March 2023
Reviewed: Mar 26, 2023
Email Barbara Seller | 50-65 years of age | Experience level: over 5 safaris
Perfect organization
We were picked up early in the morning with a very nice clean car and brought to the airport. The driver organized all check in. When we arrived at the air strip our guide and driver Eric picked us up and we started directly our first game drive. It was amazing what we saw. Giraffes warthog buffaloes lions elephants impala and lots of birds. Eric drove careful and gave us time to observe the beautiful landscape and animals. He was very knowledgeable and explained everything in an interesting way. We did a change of the program for the second and third day which was no problem at all. Just a short Whatsup to Ibrahim from luitours and everything was perfectly organized again.
The lodge we stayed was good and clean, the team there very friendly and welcoming. The only point of improvement would be the breakfast which was very simple. Lunch and dinner were very tasty and catered for everyone. When we returned the driver was waiting for us already and we were brought back with no problems even it was the first day of Ramadan. Thank you for an amazing experience.
David Hanzlík
–
CZ
Visited: March 2023
Reviewed: Mar 13, 2023
Email David Hanzlík | 35-50 years of age | Experience level: 2-5 safaris
Everything went well
The services and communication went well, we really liked the professional approach of Safari and can only recommend it
Gary Proctor
–
IM
Visited: March 2023
Reviewed: Mar 6, 2023
Email Gary Proctor | 50-65 years of age | Experience level: over 5 safaris
Great company to work with and our guide Khalifa was fantastic
Working with the owner Ibrahim, we managed to create a bespoke 10 day private safari through some of the southern circuit national parks. Collected from the airport we were taken through Nyerere, Mikumi and Ruaha National Parks before coming back via the Udzungwa Mountains to see the waterfalls. Our guide Khalifa was a fantastic driver and animal spotter. He constantly made sure we were ok and was very knowledgeable about the places we visited. Regarding the parks themselves, they all had something to offer, Nyerere had the Rufiji River and was really quite beautiful. Mikumi, whilst not as attractive, a bit like the open Serengeti plains, had the best animal sightings, whilst Ruaha was just stunning scenery. To go on safari through so many baobab trees, palm trees and huge boulders was amazing, and so many elephants. We got lucky and saw cheetahs here too. Anyway, I would highly recommend LuiTours as a company that can fix a bespoke safari for you, they were very friendly and flexible to our demands and requirements. And I can't recommend Khalifa high enough as a great guide and friendly guy. If we come back we will use LuiTours and Khalifa again without a doubt.
Behina
–
Visited: March 2023
Reviewed: Feb 28, 2023
Email Behina | 20-35 years of age | Experience level: first safari
Went above and beyond
We received very swift responses from Ibrahim and he was really helpful if we had any queries. Our tour guide Khassim was amazing, he ensured we were comfortable at all times, even during our transfers from the hotel to Nyerere Park he stopped at a village so myself and my husband could sample the delicious fruits. He was happy to stop on many occasions whenever requested throughout our safari tour. He provided us with many insights into Tanzania. During our safari, he tried his very best to ensure we saw nearly all of the beautiful animals the National Park had to offer. Ibrahim and Khassim ensured we reached the ferry on time for our transfer, as well as assisting with our tickets. Honestly, we will look back so fondly on our honeymoon and I highly recommend Luitours. We are even discussing using their services again for a different safari.
Anyes
–
Visited: March 2023
Reviewed: Feb 26, 2023
Email Anyes | 20-35 years of age | Experience level: first safari
Exceptional
The safari tour had exceeded all my expectations, our guide Khalifa was incredible, very kind and knowledgeable. He accommodated for all my small requests without hesitation, and provided a wonderful experience for me and my wife.

Would highly recommend!
Disclaimer
All corporate and/or tour info is provided by Luitours and Safaris, not SafariBookings