One of the big advantages of traveling to South Africa, compared to other African safari destinations, is that a number of game reserves where you can see the Big Five are in malaria free areas. This is fantastic if you're traveling with small children or want to avoid taking anti-malarials.
Key areas to look at are the Eastern Cape (handy if you want to combine a safari with the Garden Route), Pilanesberg Game Reserve (only a couple of hours drive from Johannesburg) and Madikwe Game Reserve – a 4-hour drive or 1 hour flight from Johannesburg. If your budget allows it, you may also like to consider Tswalu in the far northwest of South Africa. Below are recommendations for malaria free game reserves in South Africa:
1. Madikwe Game Reserve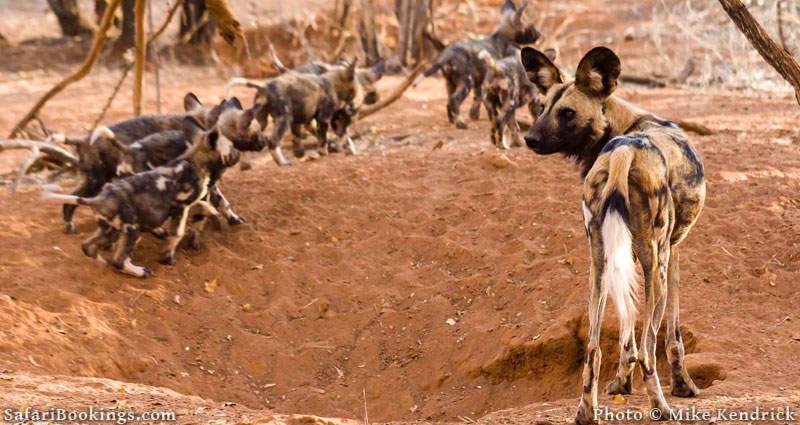 One of the best options for a visit to a malaria free game reserve in South Africa is Madikwe. Madikwe Game Reserve offers a classic Big Five safari experience, and also has a great reputation for wild dog sightings. It should be noted that leopards are more difficult to see here than in the Greater Kruger reserves. Although state owned, Madikwe is privately run, which means you can't self-drive and you need to stay in one of their all-inclusive lodges. Aside from the usual game drives, night drives and walking safaris are offered. The safari vehicles can travel off-road, which hugely enhances the quality of sightings. There are a variety of up-market lodges to choose from, some specialising in catering for children.
In my opinion, Madikwe offers the most consistent game viewing of the malaria free game reserves, and with its classic bushveld terrain, it really feels like you're on safari. Madikwe is a 4-hour drive from Johannesburg. Alternatively, you can fly in on a charter flight, although this can be pretty expensive, especially for a family.
2. Pilanesberg National park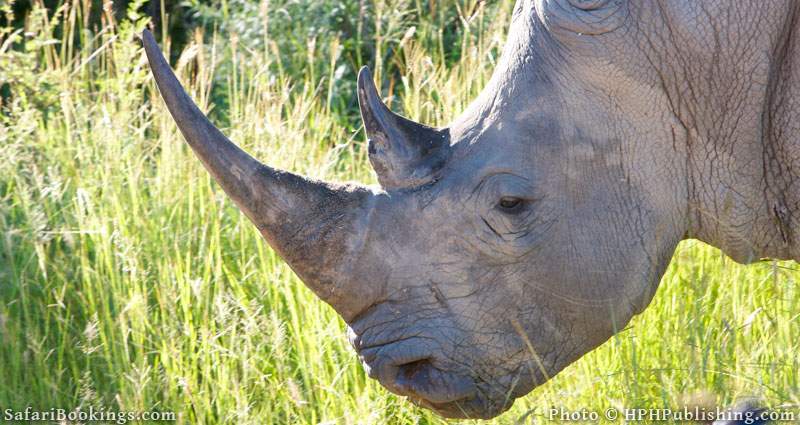 The Pilanesberg Game Reserve is set in an ancient volcanic crater and is one of the most beautiful malaria free safari parks in South Africa. As it is only a 2-hour drive from Johannesburg, it makes for a great add-on trip to other South African destinations. It is conveniently located next door to the Sun City complex. Although the Big Five are present, you will need to be lucky to see any big cats. You should however see elephants, buffalo and white rhino, and I have seen brown hyena here on every visit. The Pilanesberg is also a good bird-watching destination, with 350 species on its checklist. There are a number of hides where you can get out of your car, and these provide great opportunities for bird photography.
Pilanesberg Game Reserve does not feel as wild as some of South Africa's bigger reserves, and it can get very busy with day-trippers from Sun City. However, it makes for a great short trip from Johannesburg. There is a variety of lodges as well as self-catering options, and you can self-drive or go on organised game drives.
41 Pilanesberg Game Reserve Tours
3. Shamwari Game Reserve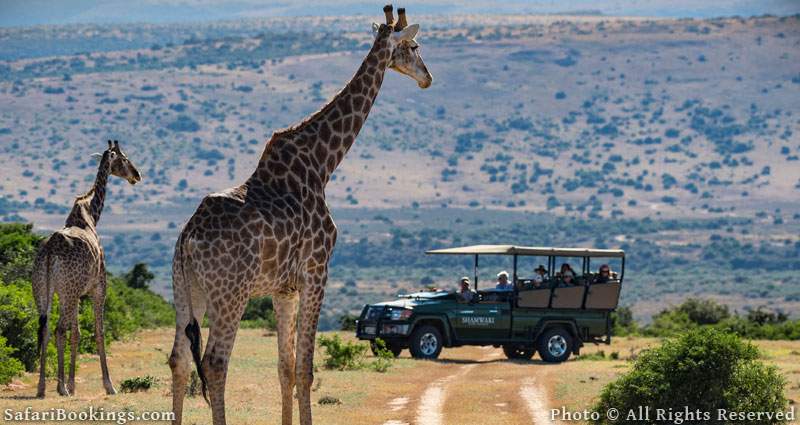 Shamwari Game Reserve is one of the most popular reserves in the Eastern Cape. It is a private, family-owned game reserve, and it gives visitors the opportunity to combine the safari experience with luxury accommodation. It is home to the Big Five and offers excellent wildlife viewing with knowledgeable guides. Shamwari has six luxury lodges – two of which specifically cater for families. This malaria free game reserve in South Africa is 100km from Port Elizabeth Airport and is easy to combine with a Garden Route vacation. Shamwari offers guests the chance to learn more about their conservation efforts and visit their Rhino Education Centre and Born Free Big Cat Rescue and Rehabilitation Centre. There are also a number of interesting volunteering programmes.
4. Kwande Game Reserve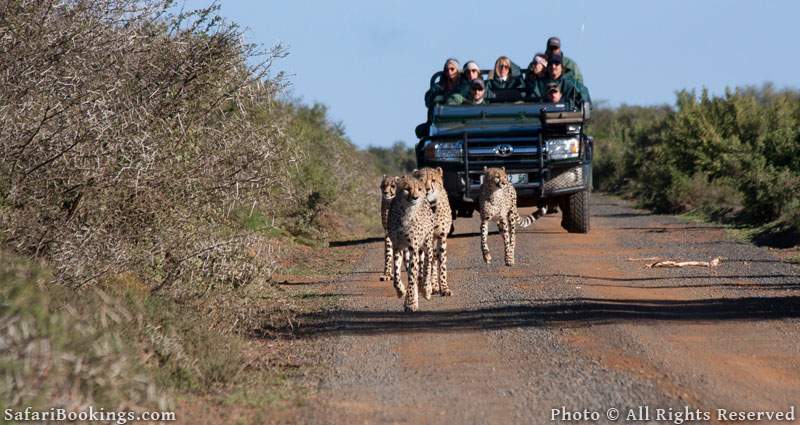 Kwande Game Reserve is one of the newest, private malaria free safari parks in South Africa and is, like Shamwari, located in the Eastern Cape. Its 22,000 hectares of picturesque hills and valleys stretch either side of the Great Fish River. Kwande was formerly farmland and has now been restocked with game. It offers the Big Five, however wildlife can be skittish as it isn't as habituated yet as in some other private reserves. However, Kwande is renowned for the opportunity to see black rhino and if you're lucky, cheetah.
Kwande has four luxury lodges, two catering for couples and two specialising in families. It is just a 2-hour drive from Port Elizabeth, so it can easily be combined with a holiday exploring the Garden Route.
5. Marakele National Park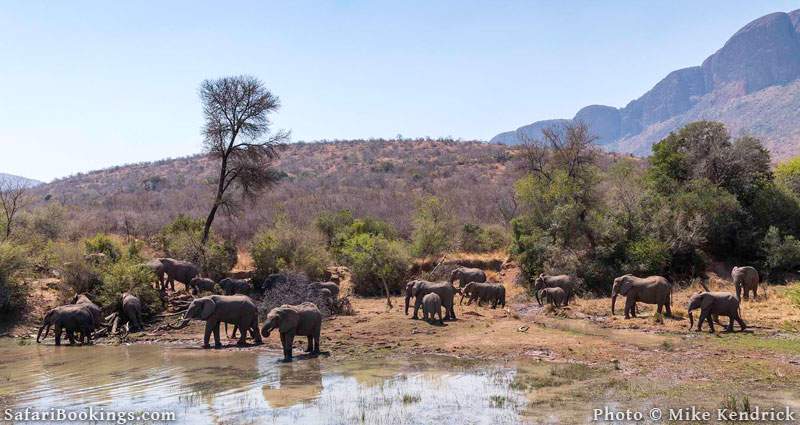 This malaria free game reserve in South Africa is in the Waterberg, northwest of Johannesburg. The Waterberg is a Biosphere Reserve, home to a number of upmarket, private game reserves, safari lodges as well as Marakele National Park. Marakele is a relatively new national park, and here you can self-drive and camp or stay in self-catering accommodation. My personal favourite place to stay is Tlopi Tented Camp, overlooking a dam – we had elephants coming to bathe when we stayed here. Marakele is in the heart of the Waterberg Mountains, with truly beautiful scenery comprising grassy valleys and red cliffs. The park is divided into two sections. The first section contains easy-to-drive gravel roads where we saw several white rhino. The second section feels wilder and access is controlled with a gate. Visitors must not miss the drive to the mountain-top viewpoint, where you can see endangered Cape vultures soaring on the thermals. It is relatively easy to spot both black and white rhino in Marakele, but do not come here expecting to see predators.
1 Marakele National Park Tours
6. Mount Camdeboo Private Game Reserve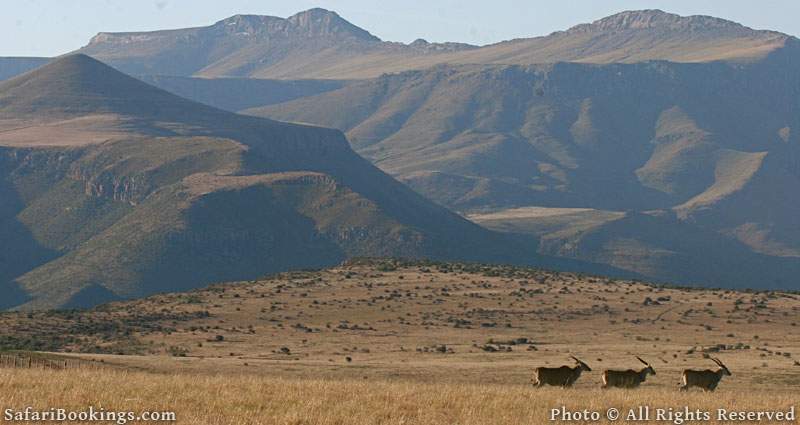 Mount Camdeboo National Park is based at the foot of the Sneeuberg Mountain Range in the malaria free Karoo, outside Graaff-Reinet. The reserve is home to white rhino, buffalo, cheetah and the rare mountain zebra – and there are plans to introduce elephant and lion sometime soon.
Accommodation is in three beautifully restored, gabled manor houses and two luxury safari tents. As well as game drives and bush walks, the reserve offers cheetah tracking, scenic helicopter flights and star gazing. Informative talks take place at historical Boer-War sites on the property. Mount Camdeboo is a 3-hour drive inland from Port Elizabeth or can be accessed via the airstrip at Graaff-Reinet.
0 Camdeboo National Park Tours
7. Tswalu Kalahari Private Game Reserve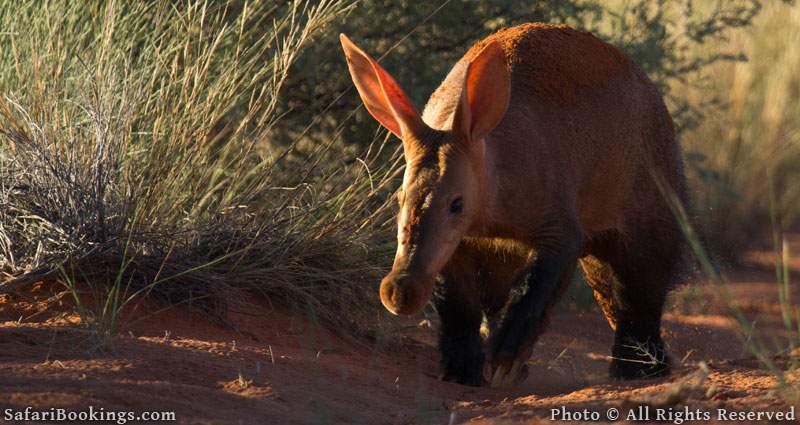 For a totally different experience of a malaria free game reserve in South Africa, if your budget allows it, Tswalu is another option to consider. Tswalu is South Africa's largest private game reserve, situated in the southern Kalahari – a vast, pristine wilderness. It is famed for its rare and extraordinary wildlife. Here you can see the magnificent black-maned lions and African wild dogs, encounter habituated meerkats and look for pangolins and aardvark in the winter months. Tswalu Kalahari Reserve offers an exclusive, five-star safari experience and you are allocated your own game drive vehicle, guide and tracker. In addition to game drives, Tswalu offers walking safaris and horse riding. Also on offer are wine tastings, champagne breakfasts, dune picnics and, of course, luxury spa treatments.
8. Samara Private Game Reserve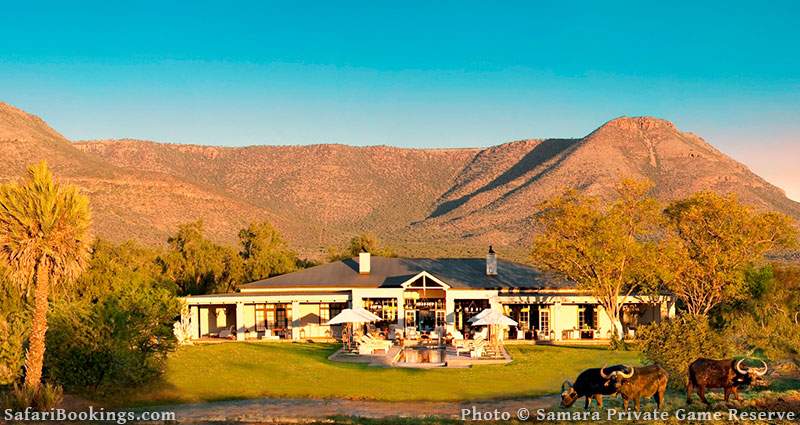 Samara is a malaria-free luxury private game reserve in the Eastern Cape, close to Graaff-Reinet. The main lodge, the Manor House is a beautiful old Karoo farm house, surrounded by jaw dropping scenery. Samara was one of the first reserves to pioneer cheetah tracking on foot. It is thrilling to go out with your guide and use the radio aerial to hone in on approximately where the cheetahs are and then track them on foot. The cheetahs, although used to humans, are wild and ignored us completely, instead focusing intently on some distant springboks. It was amazing how close we could get without disturbing them – fantastic for photography with the spectacular Karoo scenery behind. In winter, Samara also has a great reputation for aardvark sightings – one of the most elusive and strangest African mammals.

Samara Private Game Reserve Tours