Going on safari in Africa has become closely associated with seeing the Big 5. Have you ever wondered what that is all about and where you should go? The term 'Big 5' originated in the early days of game hunting. Lion, leopard, elephant, buffalo and rhino were the most dangerous animals to hunt and were therefore considered the most valuable trophies.
Today, with most visitors armed with cameras, the Big 5 are still perhaps the most exciting encounter on a safari. Here are some of the best places to see the Big 5 in Africa:
Ngorongoro Crater – Tanzania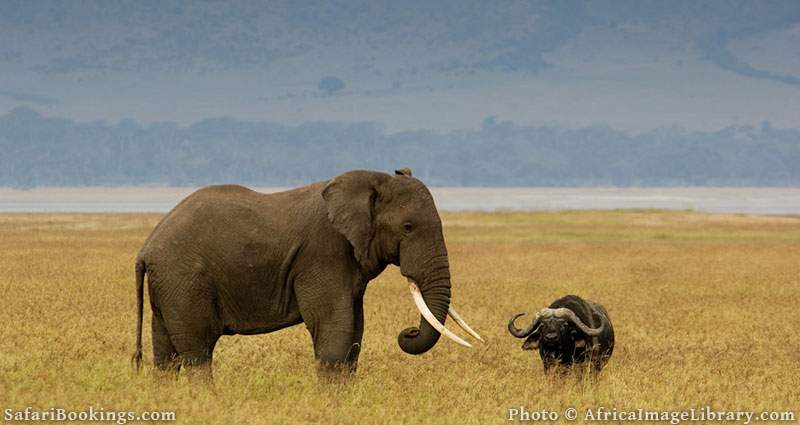 Ngorongoro Crater offers incredible wildlife viewing. Although animals can move in and out of the crater, climbing the steep caldera walls requires some effort, so much of the wildlife is resident inside. This includes a healthy population of black rhino. These shy creatures are rarely seen in East Africa, but the crater is one of the few places where they are easy to find. The other four members of the Big 5 are prolific as well, although leopard sightings are hit-and-miss, and less likely inside the crater than on the forested rim. The good news is that these elusive cats are quite common in the Seronera area of Serengeti National Park, the next stop after Ngorongoro on most northern Tanzanian safari itineraries.
Kruger National Park – South Africa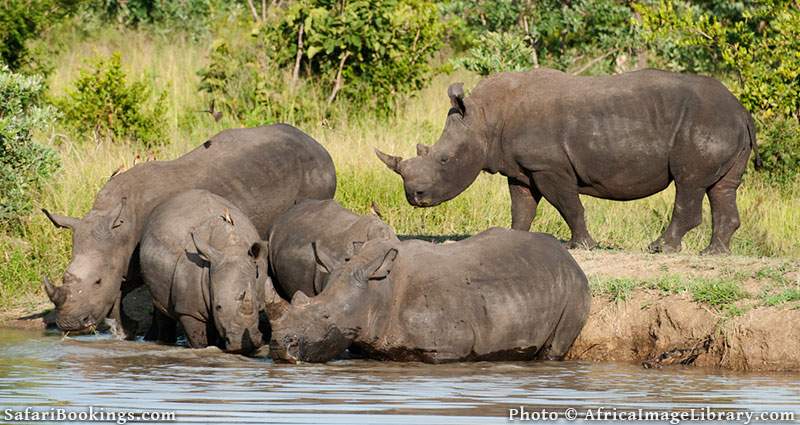 Whether you're on a guided tour or self-driving, Kruger National Park is a great choice for a Big 5 safari. The park is the size of a small country, and the wide variety of habitats it protects is reflected by the varied wildlife. Identifying all the different antelope species in Kruger can be an enjoyable challenge. In terms of the Big 5, lion, buffalo and elephant are easily found in southern Kruger, which is also one of the best places to see white rhino. With time on your hands and a bit of luck, you might spot a leopard too. Make sure to be out and about at dawn and dusk to increase your chances of seeing this shy cat which is active at night.
284 Kruger National Park Tours
Sabi Sand Game Reserve – South Africa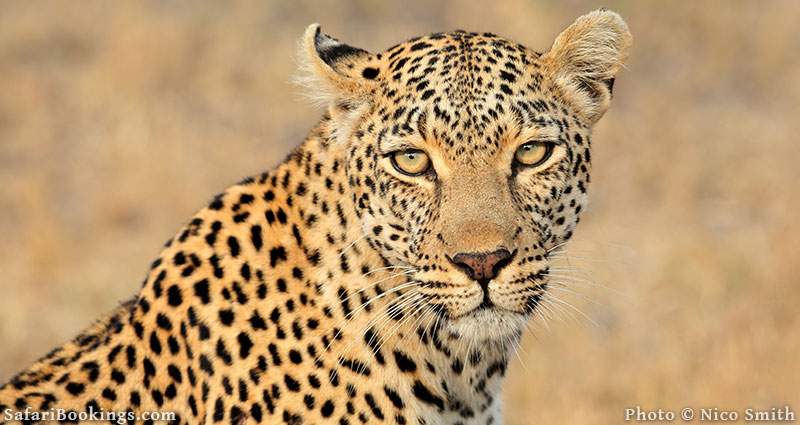 Spotting the Big 5 doesn't get easier than in Sabi Sand Game Reserve. This cluster of jointly-managed private reserves has open borders with Kruger and forms part of the same ecosystem, but animals tend to be more relaxed. Furthermore, unlike in Kruger, guided drives in open vehicles are permitted to head off-road, which makes for fantastic close-up viewing. The real star of Sabi Sand is the leopard. Nowhere else is this usually shy creature so habituated. Most guests are treated to sightings of leopards as they go about their daily routine: a male patrolling or hunting, a female nursing cubs, possibly even a mating pair in action.
65 Sabi Sand Game Reserve Tours
Mana Pools National Park – Zimbabwe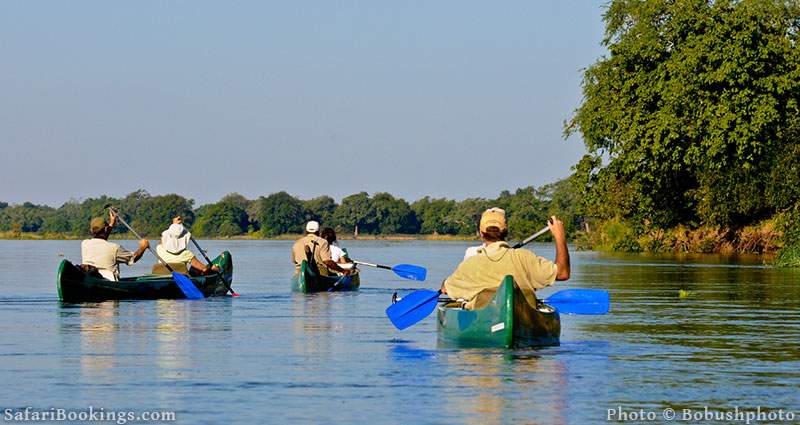 Mana Pools, a World Heritage Site, is Zimbabwe's most exciting national park for activities. It is prime territory for a Big 5 safari, and game drives are hugely rewarding. But what sets Mana Pools apart is the opportunity for genuine adventure via walking and canoeing safaris. Paddling on the Zambezi River is a once-in-a-lifetime experience. Aside from gliding past huge crocodiles and hundreds of hippos, you're likely to see elephant and buffalo coming to drink, possibly even a pride of lions. And if you think seeing these animals from a canoe will get the adrenaline going, imagine how you'll feel approaching any of the Big 5 on foot!
27 Mana Pools National Park Tours
Masai Mara National Reserve – Kenya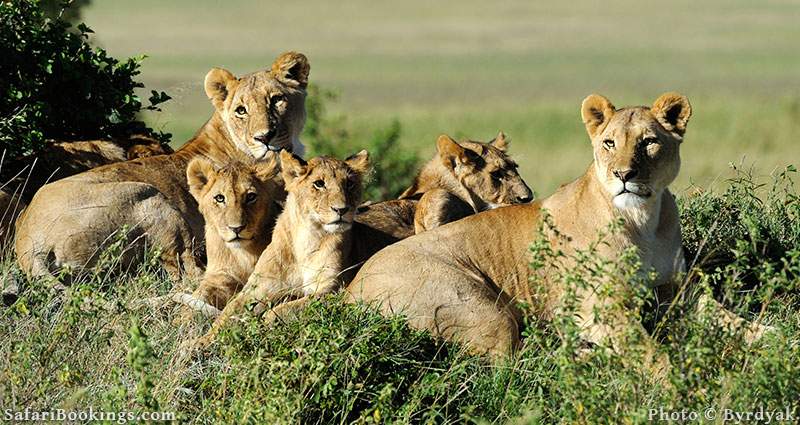 The Masai Mara is home to all of the Big 5 but is most famous for big cats. You'll be tripping over lions and cheetahs as they are remarkably common, and leopards are regularly seen too. Black rhinos are also present, but unless you're fortunate enough to stay in the remote Mara Triangle in the far west, your chances of seeing one are slim. However, Lake Nakuru National Park, a popular stop-over en route to the Masai Mara, is home to both black and white rhino. The latter is commonly seen in small family groups grazing around the lake.
1,660 Masai Mara National Reserve Tours
Phinda Game Reserve – South Africa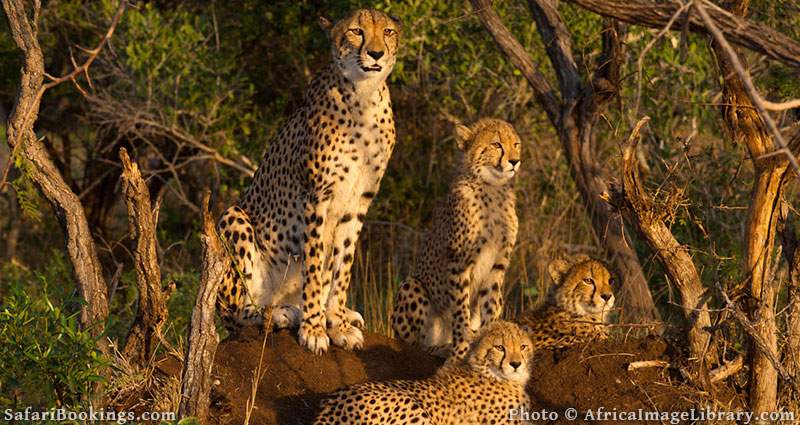 Phinda is one of South Africa's top private Big 5 game reserves. You have a choice of four stunning accommodations spread out over the reserve's different habitats: Rock, Mountain, Forest and Vlei (wetland) Lodge. The guiding is superb and you'll easily see four of the Big 5 (lion, elephant, buffalo and white rhino) as well as some Zululand specials, such as the graceful nyala and the shy red duiker. Although there are plenty of leopards around, you'd be lucky to see one. As compensation, Phinda's flagship species is the cheetah and sightings of this graceful big cat tend to be incredible.
Akagera National Park – Rwanda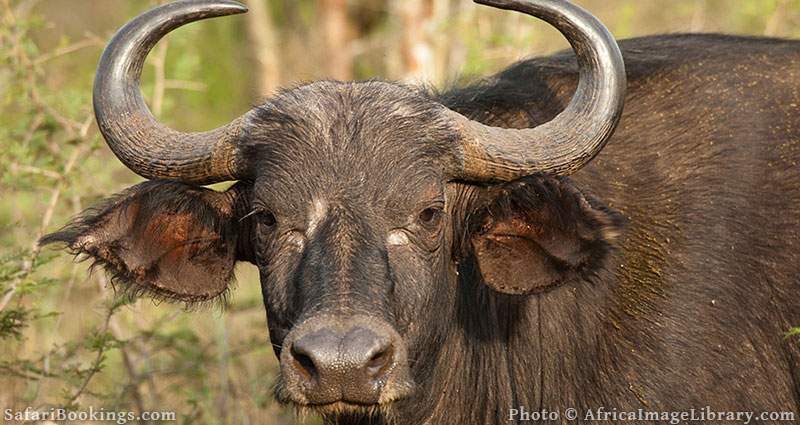 While Rwanda is well known for its mountain gorillas, it is also home to the Big 5 and many other savannah-dwelling animals. The place to go on a classic safari in Rwanda is Akagera National Park. Wildlife here was heavily depleted by warfare and poaching, but since 2010 it has made an impressive comeback. Following the reintroduction of black rhinos and lions in 2017, Akagera offers a truly off-the-beaten track opportunity to see the Big 5 in Africa.
52 Akagera National Park Tours
Murchison Falls National Park – Uganda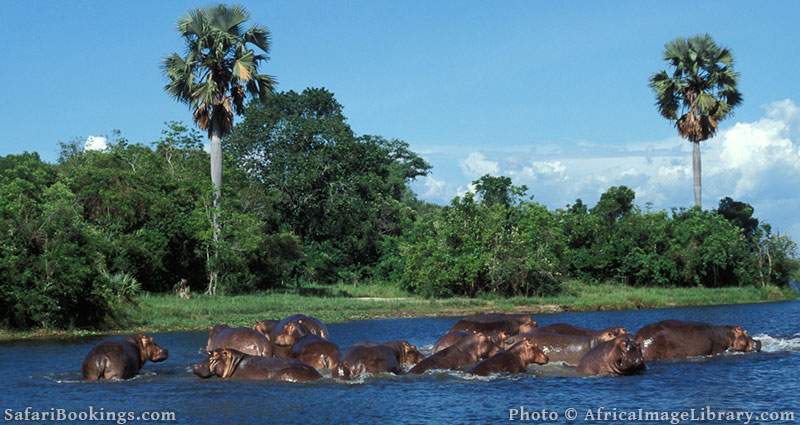 Murchison Falls National Park is as much worth visiting for its spectacular scenery as for its wildlife. It is bisected by the Victoria Nile River. A boat trip to the base of the waterfall for which the park is named is not to be missed. The river is home to hundreds of hippos and crocodiles and, in the afternoon, you're likely to see buffalo and elephant on the shore. Murchison Falls is not a complete Big 5 destination as rhino is missing, but many visitors stop in at Ziwa Rhino Sanctuary en route for an exciting rhino tracking experience.
378 Murchison Falls National Park Tours
Okavango Delta – Botswana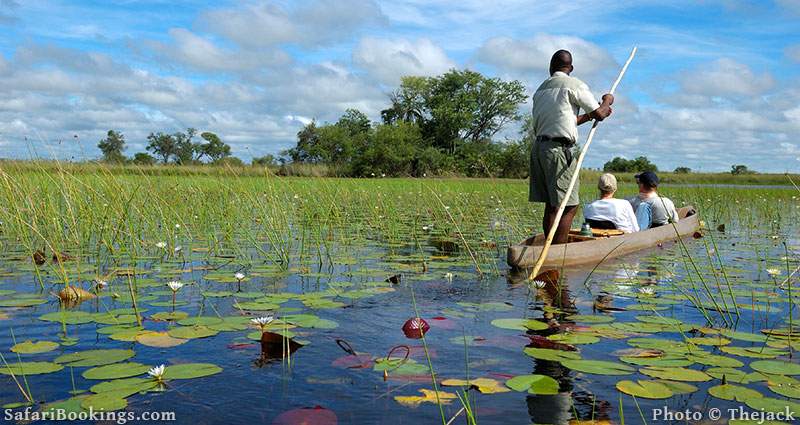 The Okavango is one of Africa's most iconic wildlife destinations. The delta is home to all of the Big 5, although rhino (both black and white) can be hard to find. Buffalo and elephant thrive in the wetlands, and you should see some big cats as well. The most productive activity for spotting typical safari animals, including the Big 5, is a game drive. But you should put aside time to do a guided walk and for exploring the delta's channels by mokoro (traditional dugout canoe). Gliding silently through waterlilies, dodging the odd hippo and scanning the shore for animals coming to drink, is an experience that will stay with you long after your trip.
Majete Game Reserve – Malawi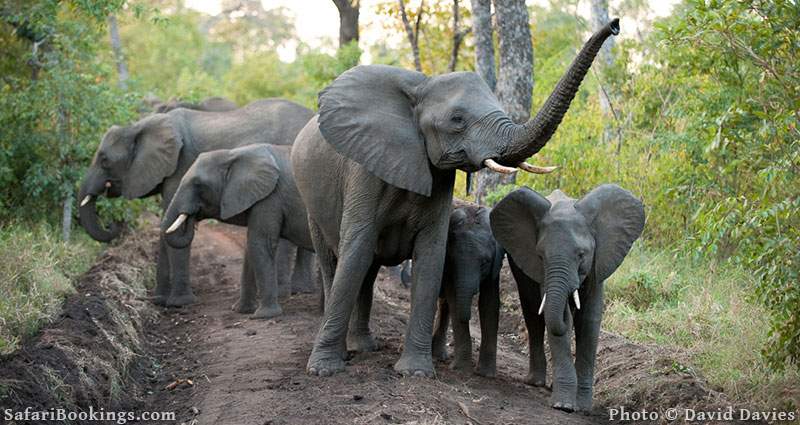 Majete Game Reserve is one of Africa's modern environmental success stories. Prior to 2003, the park was almost completely hunted out. Since then, under the management of African Parks, nearly 5,000 individual animals, including all of the Big 5, have been reintroduced. Elephants have bred so successfully that a surplus of 200 individuals were relocated to Nkhotakota Game Reserve. Although sightings require a bit of patience, Majete offers a totally unspoiled experience, far away from the crowds. A 'behind the scenes' tour, offering insight into what it takes to run a Big 5 reserve, is recommended.