Mozambique's 2,500 km of palm-fringed beaches and its remote islands with first class luxury lodges are the main draws for visitors. But, while this is the perfect country for a relaxing holiday with plenty of sun and sea, there are a lot more things to do in Mozambique.
Wondering what to do in Mozambique? There are countless points of interest in this beautiful country. Aside from several popular tourist attractions, there are many off-the-beaten track destinations too. To get you started, here are some of the best places to visit and things to do in Mozambique:
Looking for lions in Gorongosa National Park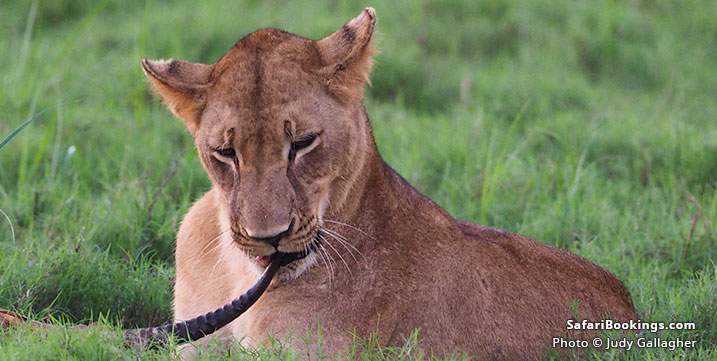 African Lion in Gorongosa National Park
flickr.com/photos/52450054@N04/40221006773
Gorongosa National Park is Mozambique's most alluring safari destination. This vast wilderness area at the southern end of the Great Rift Valley is a biodiversity hotspot. Elephant, buffalo, zebra and a variety of antelope such as impala, nyala, waterbuck and the sought-after sable are all present. Lions are making a come-back and wild dog have been re-introduced too.
Diving and snorkeling in Bazaruto National Park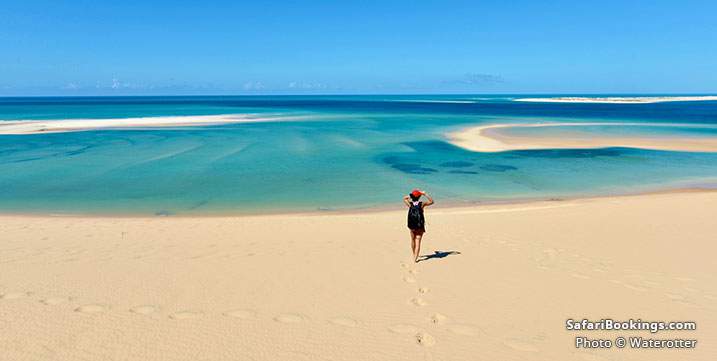 Tourist walking on an isolated beach
With its idyllic, palm-lined, white sandy beaches, Bazaruto Archipelago is the perfect Indian Ocean island retreat. A handful of stylish exclusive resorts are spread out over several islands. The peaceful surroundings are perfect for relaxation and beach walks, but there is plenty of opportunity to explore as well. Climb up the crest of one of the tall dunes for endless vistas over the coastline and inland fresh water lakes. Protected wildlife includes samango monkeys, three types of turtle, crocodiles and several antelope species. The main attractions of the islands lie offshore though. One of the top snorkeling spots, 'The Aquarium' is home to a dazzling array of corals and reef fish. Diving is even more exciting, with manta rays and whale sharks regularly spotted.
Dancing the night away in Maputo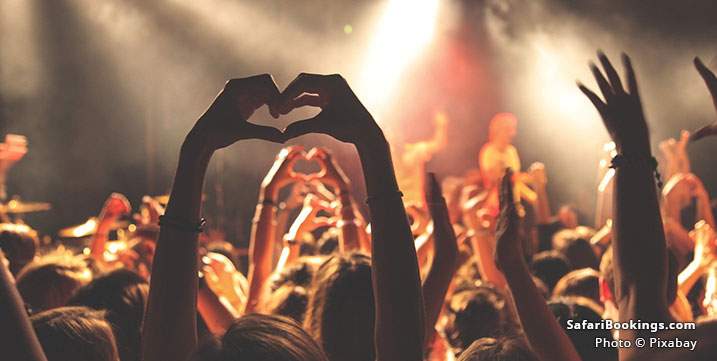 Concert
Mozambique's capital city, Maputo, is known for its vibrant nightlife. Whether you just want to have a few beers at an earthy waterfront bar, watch live music, or dance the night away at one of the Maputo's many viby nightclubs, there is always plenty going on in this city that never sleeps.
Exploring colonial relics on Mozambique Island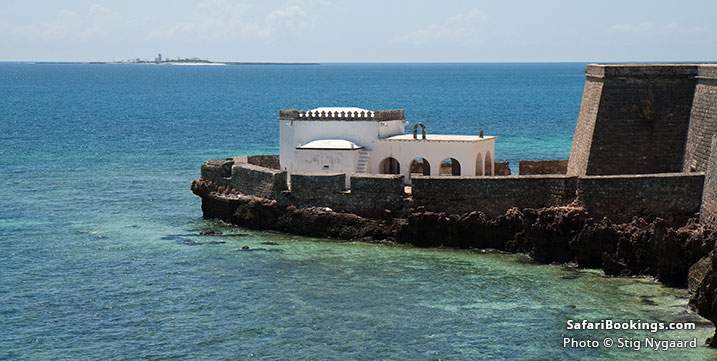 Chapel of Nossa Senhora de Baluarte
flickr.com/photos/stignygaard/2735315217
Although a sleepy backwater today, Mozambique Island was once the capital of Portuguese East Africa and the most important port in the region. The whole town is a UNESCO World Heritage Site and it houses some of the oldest buildings in the southern hemisphere, most notable the old fort and three churches. Despite its rich heritage, Mozambique Island is remarkably untouristed and you don't have to be a history buff to appreciate the distinct feeling of going back in time here.
Joining an ocean safari in Tofo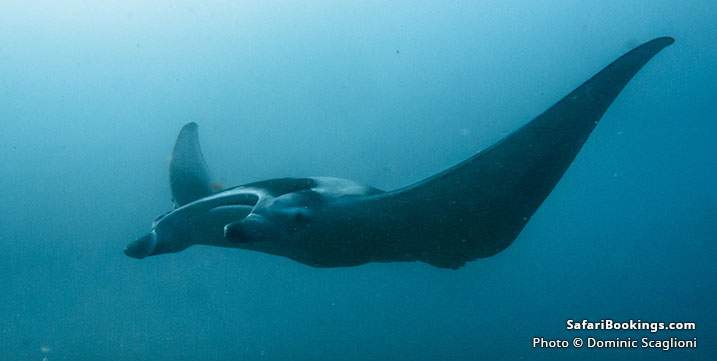 Giant Manta Ray
flickr.com/photos/dominic-scaglioni/8735100671
Although only a small village, Tofo, is one of the more popular tourist hubs in Mozambique. What makes it attractive to many visitors is its lived-in feel; locals and travelers mingle in the market and a nice assortment of low-key eateries, guesthouses and shops line the sandy streets. While it's easy to just hang out in Tofo, there is plenty to do here. Most recommended are the ocean safaris, where you go out at sea looking for marine wildlife such as manta rays, dolphins, turtles and whale sharks. The latter are giants, typically reaching up to 12m long but are totally harmless. You'll be equipped with snorkels and when given the green light, you can jump out and swim alongside them.
Eating famous LM prawns and other delicious seafood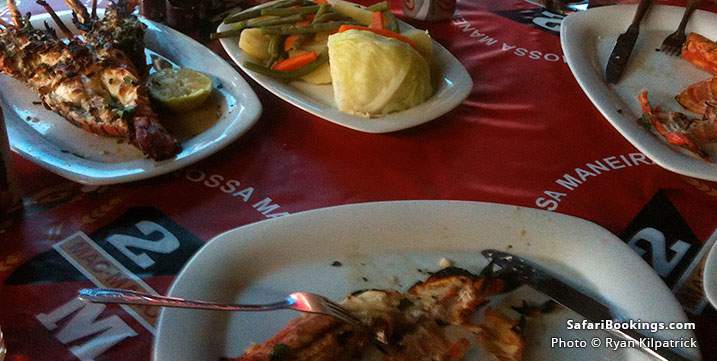 Fish Market Lunch
flickr.com/photos/rkilpatrick21/7156469817
Who doesn't enjoy trying the local cuisine when traveling? If you love seafood, you're in for a treat in Mozambique. Wherever you go, you can enjoy freshly grilled fish, lobster, crab, and octopus, but what really stands out are the prawns, famously known as LM prawns. The best way to enjoy them is with a hot peri-peri sauce, a local concoction made with chillies, or a milder lemon and herb.
Snorkeling in Lago Niassa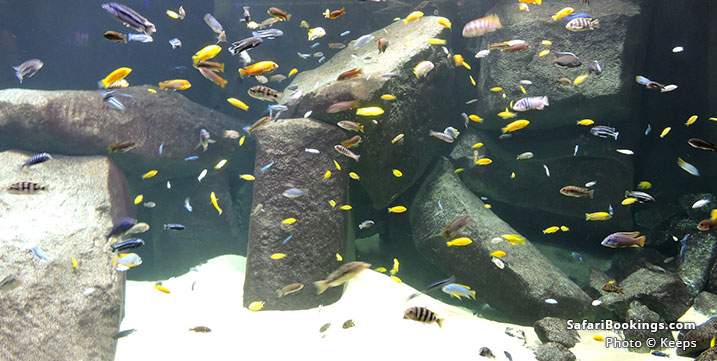 Lago Niassa
flickr.com/photos/isg-online/50210454351
Lago Niassa, the third largest lake in Africa, is home to a staggering 850 fish species. This is more than the fresh water species in North America and Europe combined. Although little visited in Mozambique, Lake Malawi as it is known across the border, offers fantastic snorkeling opportunities. Several small eco-friendly lodges, make the journey to this remote corner of Mozambique especially worthwhile.
Dhow trip in the Quirimbas Archipelago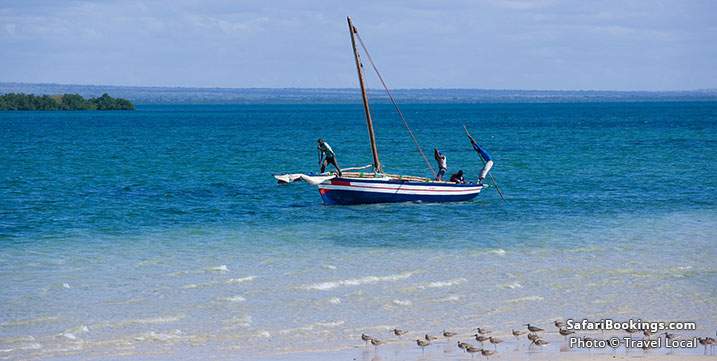 Dhow front of lodge
flickr.com/photos/travellocal/48264179637
Quirimbas Archipelago consists of 32 islands strung out along the north coast of Mozambique over 250km. The lushly vegetated islands with their unspoiled beaches are breeding sites for several turtles species including the massive leatherback turtle. You're more likely to see them in the water though; diving and snorkeling is out of this world here. There are plenty of other activities available, but there is no better way to end the day than to head out on a sunset dhow cruise. You'll get taken back in time as the finely crafted Swahili vessels have been sailing these waters for centuries.
Enjoying beach and bush in Maputo Special Reserve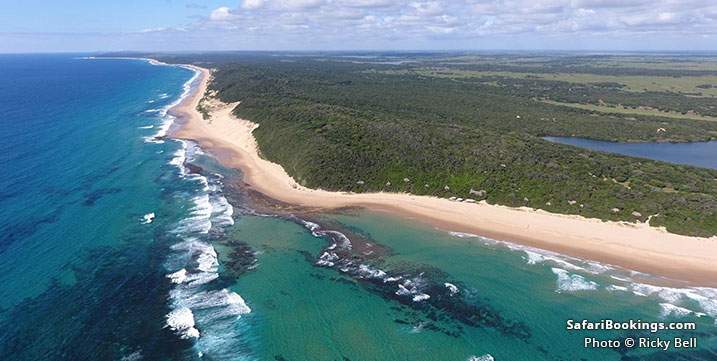 Aerial view of the beach and bush
This coastal reserve was established in 1960 to protect the resident elephants in the region. Now that many other animals have been re-introduced, Maputo Special Reserve offers an almost unique bush and beach experience. Where else can you go on a game drive looking for elephants in the morning and on an ocean safari spotting whales and other marine giants in the evening?
Deciphering rock art at Chinhamapere Hill
Chinhamapere Hill, the country's most sacred rock-art site, is little known by outsiders. Visiting the ancient paintings is refreshingly low-key. You probably won't see any other travelers when you arrive. Ask around and somebody will show you the way. There is no fee, but a donation is always welcome.