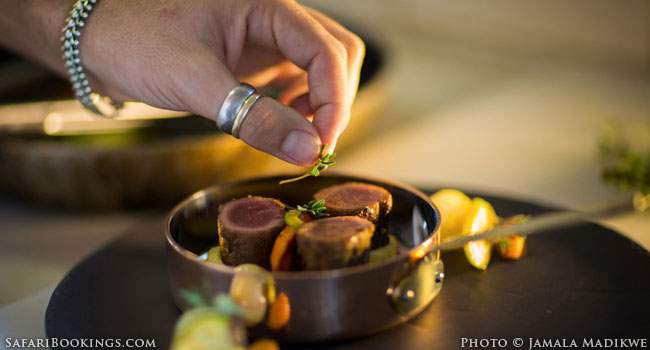 Why South Africa is the New Foodie Travel Favourite

By
Sandra Mallinson
Sandra is an Africa travel writer & photographer based in Cape Town. She has been to most of the top destinations & hidden gems in Southern Africa and Eastern Africa.
The New Foodie Travel Favourite
South Africa is a country of incredible natural beauty. Travellers are drawn here by our vast wilderness areas – strongholds for herds of elephant, leopard and lion. And now it's the new foodie travel favourite.
Then there are our coastlines: a few sunny days in Cape Town followed by a Kruger Park Big 5 safari. Or a slow drive up the beach-lined Garden Route before nipping inland to the private reserves of the Eastern Cape. South Africa has long been famed for its wildlife and white sand beaches. But in recent years, it's our food and wine that's been surprising and delighting our visitors. Food and travel have always gone hand in hand, and now this country at the tip of Africa has begun hitting the travel headlines as one of the world's top foodie travel destinations.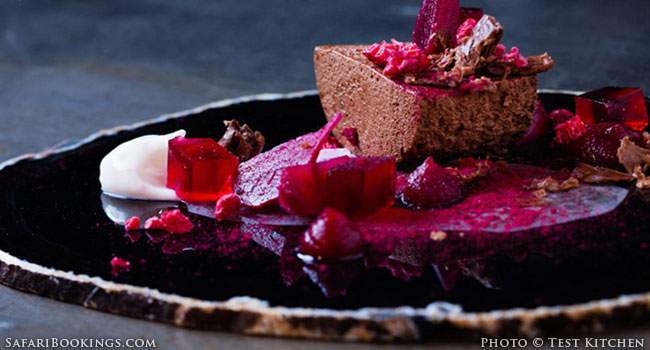 Cape Town's Local Scene
Earlier this year, Cape Town was placed third in "The World's Best Food Cities" (Condé Naste Readers' Choice Awards). It  beat old favourites such as Rome, Sydney and Tokyo. In part, this city's success is due to internationally-acclaimed restaurants, such as Luke-Dale Roberts' "Test Kitchen". These restaurants serve guests culinary works of art with bold, innovative flavours.
But Condé Naste is quick to point out that while their award recognises "flashy, world-renowned addresses", it is also in celebration that "In Cape Town, 'local' rules. The Mother city is smallish, casual but supremely stylish, and welcoming—words that describe its artisanal foods and restaurant scenes as much as its citizens."
All around the city you'll find quirky coffee shops with their unique blends. Bars sell a wide range of local craft beers, and the popular weekend markets are packed with organic produce and beautifully crafted eats. As for the restaurants, from the best burger spot to candle-lit fine dining, you'll find eating out in the city fantastically affordable. Especially when you convert from those dollars, euros or pounds.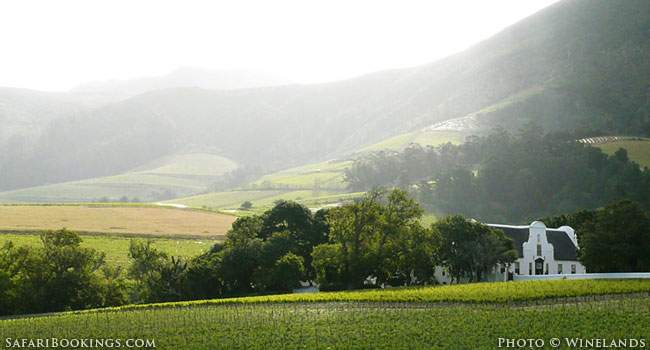 Fresh Local Flavours
Just outside the city lies the Cape Winelands. Basking in Mediterranean-style sunshine, these valleys are famous not only for their award-winning wines but also for excellent cuisine. Visit Stellenbosch and sit down to a food and wine pairing on the 300-year-old Rust en Vrede Estate. Or venture into the pretty town of Franschhoek where you'll find Chef Margot Janse's "The Tasting Room".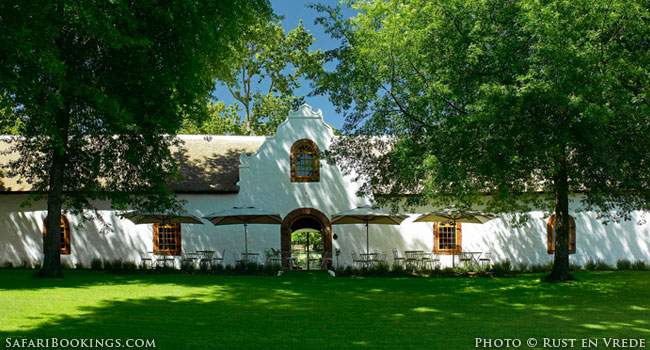 Then there the two coastlines: the cold Atlantic known for its crayfish, and the Indian Ocean coast scattered with restaurants serving up seafood caught fresh that morning. The Garden Route town of Knysna has an entire festival dedicated to its oysters! Or travel inland amongst the rolling hills of the Natal Midlands with its plump dairy cows and farmers markets where "local is lekker".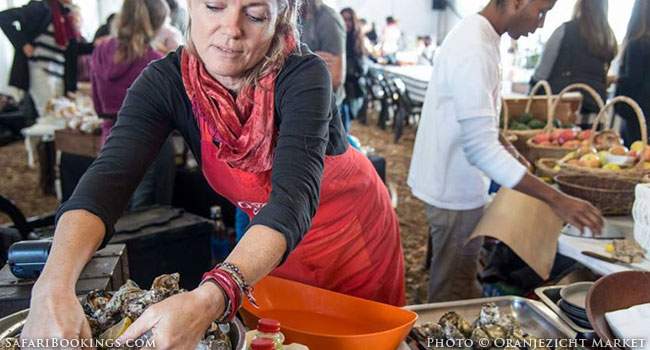 Add to all these fresh ingredients South Africa's wonderful cultural mix. While in Cape Town, visit a home in the colourful Bo-Kaap to learn the art of Cape Malay cooking, and in Durban be sure to try a traditional Indian curry.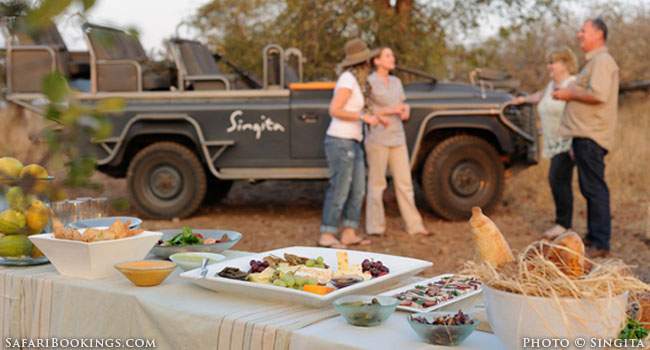 Five-Star Safari Cuisine
Also worth mentioning is the quality of the cuisine served at South Africa's top luxury lodges. Lunches out on shady decks and the delicious spread at high tea. And perfectly chilled sundowner drinks enjoyed in the middle of nowhere. As for the dinners, they're the real show stopper. They boast multiple-course menus of the quality you'd expect in a top city restaurant.
Take the 5-villa luxury lodge Jamala Madikwe which won the "Best Safari Cuisine in Africa" award (Safari Awards, 2014/2015). Or Singita Boulders, where guests peruse a wine list with almost 200 labels to choose from. And all this whilst still experiencing South Africa's incredible wilderness. Unforgettable sights like watching a herd of elephant at a waterhole. Or gazing up at bright blaze of the Milky Way.
Savour the taste of South Africa
After all, it's the new foodie travel favourite! If South Africa is your safari destination of choice, then please contact us at SafariBookings and we'll help you with your travel plans.

By
Sandra Mallinson
Sandra is an Africa travel writer & photographer based in Cape Town. She has been to most of the top destinations & hidden gems in Southern Africa and Eastern Africa.