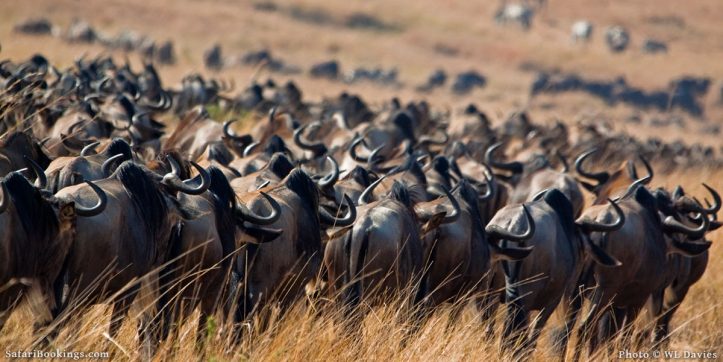 10 Most Beautiful & Interesting Places to Visit in Kenya

By
Heather Richardson
Heather Richardson is an award-winning travel writer, based in South Africa. She is interested in conservation stories, emerging destinations and adventure travel.
A country of great diversity, both physically and culturally, Kenya is one of Africa's most popular destinations for very good reason. With blissful Indian Ocean beaches, craggy mountains, lush forests and wildlife-rich savannahs, there are endless beautiful places to visit in Kenya. These are 10 of many…
1. Mt Kenya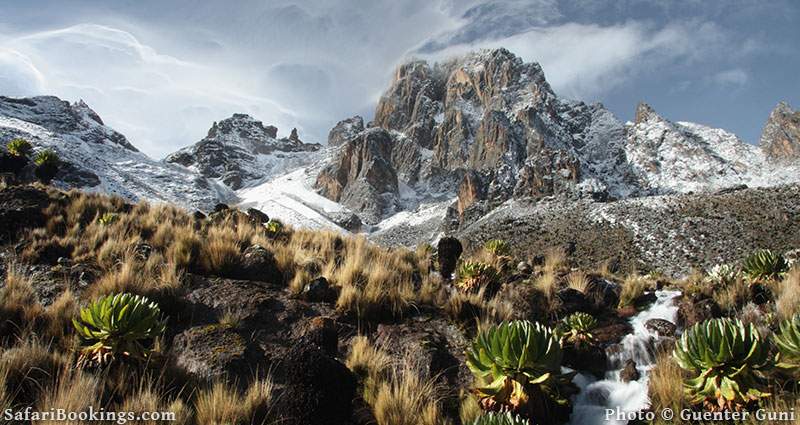 At 5,199m/17,057ft high, the largest mountain in Kenya is also the second highest in Africa after Kilimanjaro across the border in Tanzania. The stratovolcano was created around three million years ago when the East African Rift (part of the Great Rift Valley) opened up. Today its lower slopes are covered in forests of bamboo and African rosewood trees and the mountain runoff provides water for over two million people. With its rugged snowy peaks and glaciers along the upper slopes, Mt Kenya is one of the most beautiful places to visit in Kenya. Travelers hoping to summit can either hike to Point Lenana, one of the three peaks, taking the world's highest via ferrata route (iron way), or climb to the highest point, Batian Peak, though this requires experience of technical climbing.
2. Ol Pejeta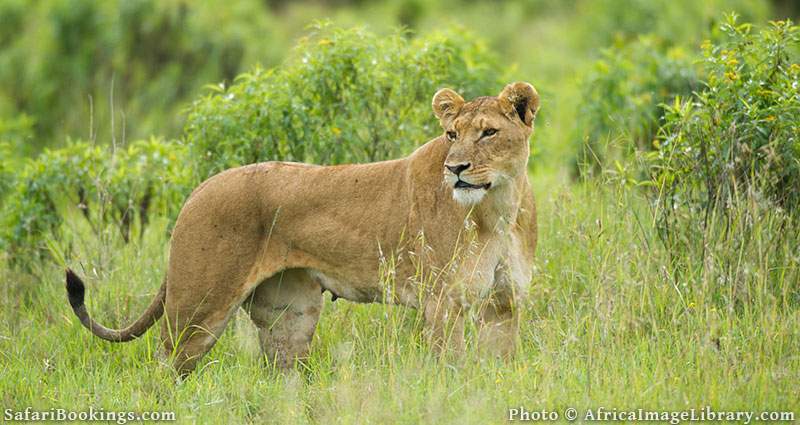 A Big Five conservancy in the foothills of Mt Kenya, Ol Pejeta Conservancy is known for its conservation initiatives. It was where the last male northern white rhino, Sudan, died in 2018; the last females of the sub-species still live at Ol Pejeta, protected around the clock. The Sweetwaters Chimpanzee Sanctuary is in the Laikipia conservancy, too, providing a home for chimps rescued from the black market. One of the most interesting places to visit in Kenya, Ol Pejeta is a great destination to learn about the relationship between people and wildlife and the challenges faced in the conservation industry. Come for the day or enjoy a longer stay for lion tracking, bush walks and night drives.
3. Lake Nakuru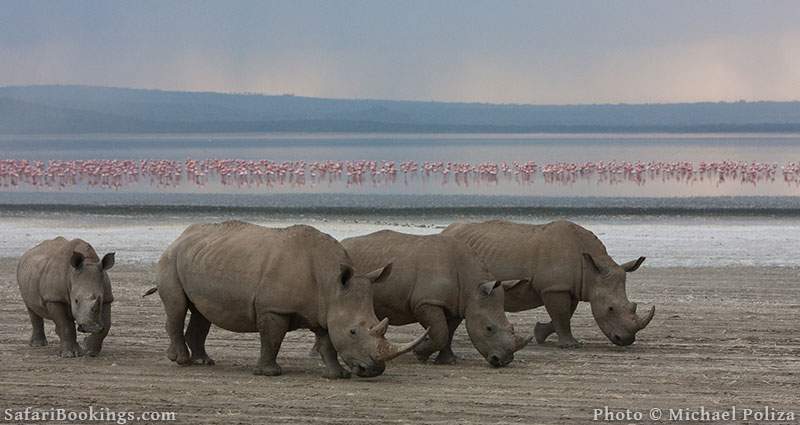 Lake Nakuru National Park is home to a vast number of bird species, most notably huge flocks of flamingos – they have been known to number in their millions, though the lake has seen a decrease in recent times. Lake Nakuru is one of the Rift Valley lakes, and the birds are attracted to the high levels of algae in the water. Pelicans, cormorants, the African fish eagles, Verreaux's eagles, Goliath herons and hammerkops are also seen around the lake. In addition, you can spot black and white rhinos, Rothschild's giraffes, lions and cheetahs throughout the national park.
4. Lamu Town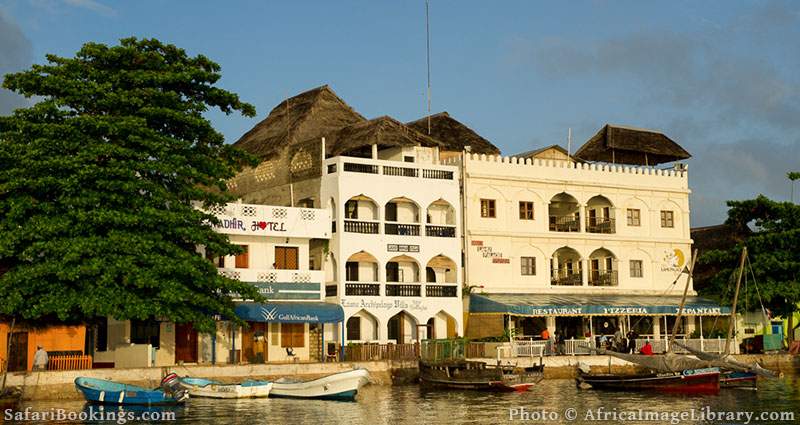 Kenya is not only noted for its safari reserves and savannah, but also its Indian Ocean coastline. The Lamu archipelago is amongst the most interesting places to visit in Kenya as an area brimming with history. Lamu town was founded around 1370 as a Swahili port that has since been inhabited by Europeans, Indians and Persians. As such, it's a melting pot of multicultural influences. There are 23 mosques, a 19th-century fort and traditional dhow boats bobbing offshore. Then of course there are the surrounding peaceful and unspoilt beaches. The perfect place to unwind after a Kenyan safari tour.
5. Samburu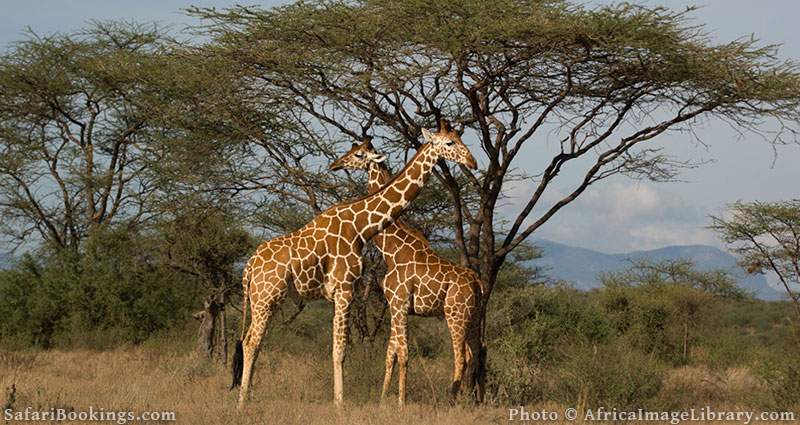 In northern Kenya, Samburu National Reserve is considered one of the best safari destinations in the country. This region is also home to the Samburu people, famed for their many strands of brightly colored beaded jewelry. Within the reserve you'll find elephants, lions, leopards and cheetahs, plus over 450 species of birds. You might also spot rare sub-species such as the Grevy's zebra, reticulated giraffe and East African oryx, as well as the gerenuk (a long-necked antelope) and spotted hyena.
6. Masai Mara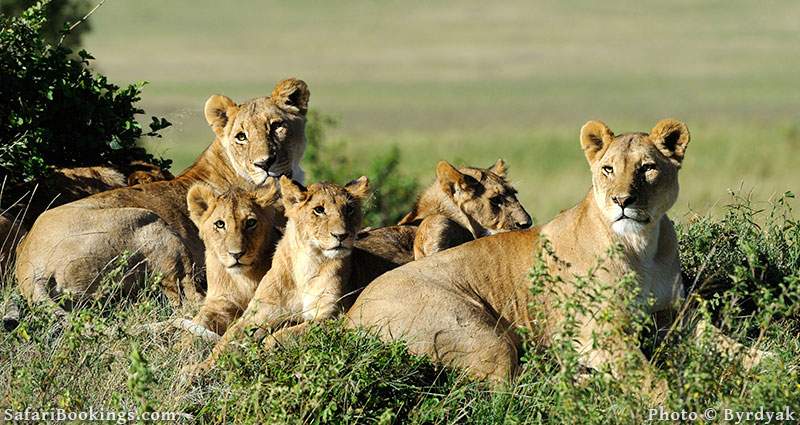 How can we not mention the Masai Mara National Reserve? It's one of the most famous safari destinations on the continent, but you can escape the crowds by heading to a private concession on the edge of the reserve. Aside from not being accessible to the general public, concessions have the advantage of allowing activities not permitted in the national reserve: bush walks and night drives, for example. The Masai Mara is one of the best places in Africa for big cat sightings: lions, leopards and cheetahs are all easy to spot. Then of course, there's the big-ticket draw: the year-round migration that sees nearly two million wildebeest, plus half a million antelopes and thousands of zebras, following the rains around Tanzania and Kenya. The most anticipated part of this journey is the dramatic Mara River crossings that occur between August and October as the animals enter Kenya.
7. Amboseli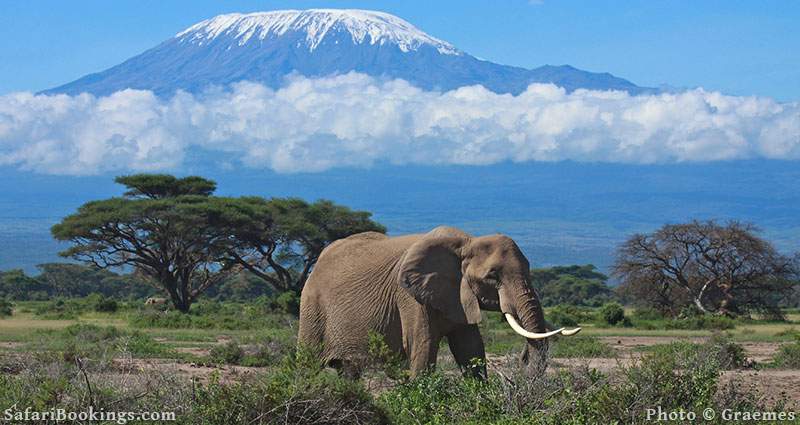 For iconic views, look no further than Amboseli National Park, close to the Tanzanian border and east of the Mara. With the mighty, snowcapped Mt Kilimanjaro, the world's highest free-standing mountain, rising up across the border, the dramatic scenery is partly why it's one of the most beautiful places to visit in Kenya. Another reason is its healthy elephant population, many with giant tusks. Then there are the park's lions, cheetahs, hyenas, buffalo, giraffes, pelicans, martial eagles, blue-cheeked bee-eaters – and much more.
8. Diani Beach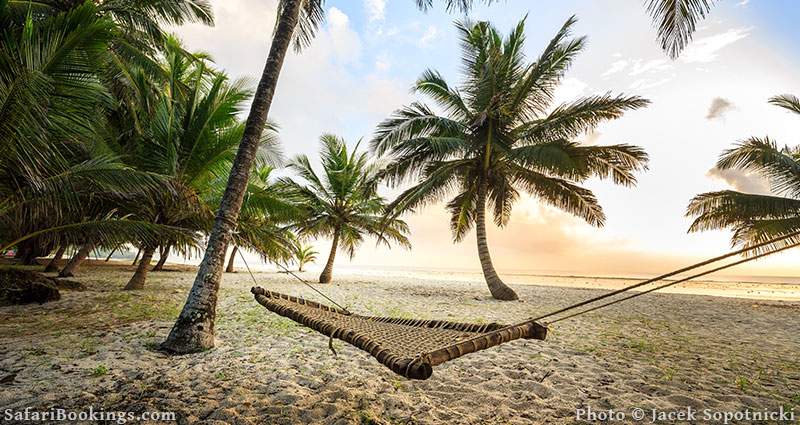 Easily amongst the most picturesque shores in Africa, Diani Beach is about 30km/20mi south of Mombasa and a short flight from Nairobi. Its white sands are lapped by the brilliant Indian Ocean and backed by verdant forests, into which you can take nature walks when you tire of sunbathing or kite-surfing. Head out for a snorkeling tour, swim with whale sharks, enjoy a sunset dhow cruise – or simply kick back in a hammock with a good book.
9. Chyulu Hills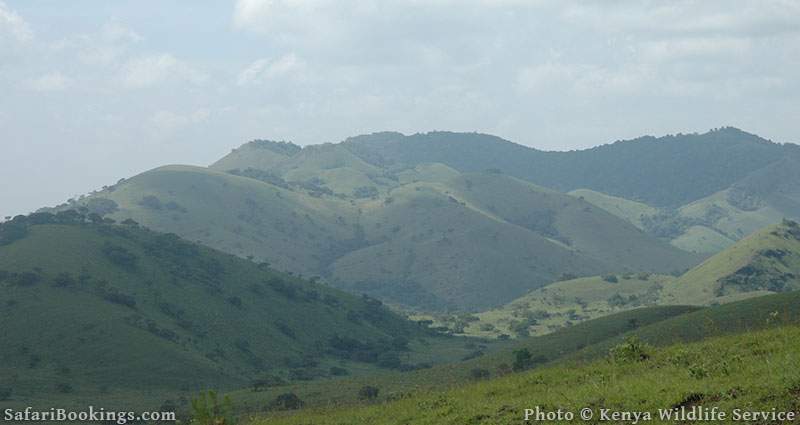 In southeastern Kenya, Chyulu Hills is a mountain range that extends for 1,000km/620mi, peaking at 2,188m/7,178ft above sea level. They're some of the world's youngest volcanic mountains, at just 500 years old, and also where you can find the Leviathan Cave, one of the world's longest lava tubes. In the scenic Chyulu Hills National Park, you might spot eland, klipspringer, giraffe and zebra, amongst other wildlife. Aside from wildlife-viewing safari drives, you can head out hiking, rock climbing and horse riding. The lush hills and big skies make this one of the most beautiful places to visit in Kenya.
10. The Aberdares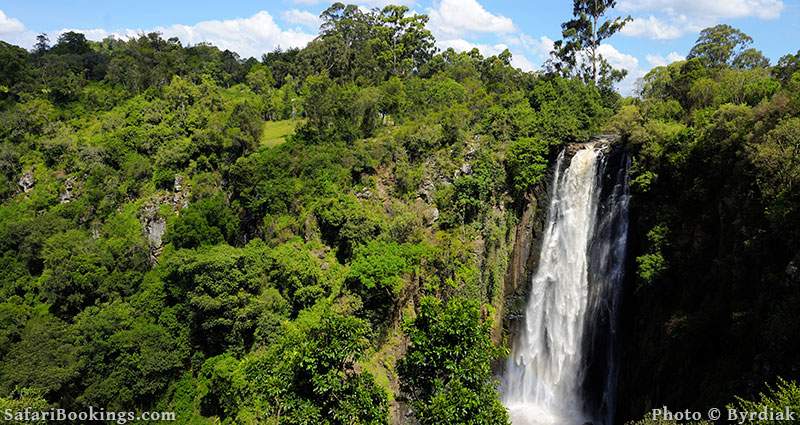 In the cool highlands along the Great Rift Valley, Aberdare National Park is one of the most interesting places to visit in Kenya. Not only is it a lush mountainous region of valleys, rivers, waterfalls and forests, it is also home to extremely rare animals such as the black serval, the black leopard and the eastern bongo, the country's most elusive antelope. This is the place where Elizabeth II heard of her father's death, making her Queen of England; Treetops Hotel, where she was staying at the time, has since become a popular place for travelers to visit.
Inspired? Book a trip to Kenya on SafariBookings.com.
Find out more about places to visit, when to go to Kenya, what to see and our pick of the best tours in Kenya.

By
Heather Richardson
Heather Richardson is an award-winning travel writer, based in South Africa. She is interested in conservation stories, emerging destinations and adventure travel.