SafariBookings chose three outstanding wildlife conservation organizations to compete in our first ever Rhino Donation Campaign. The three conservation organizations – Endangered Wildlife Trust (EWT), International Rhino Foundation (IRF), and Save the Rhino International were on the "ballot".
In actual fact – each one of these is a phenomenal organization committed to the preservation of this majestic species, the African Rhino, and the fight against poaching. So, who did you – the reader – choose? Let's find out….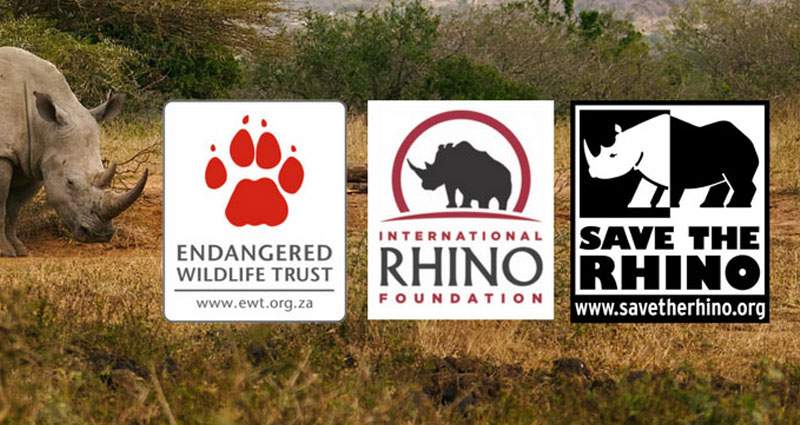 (Logos via Endangered Wildlife Trust, International Rhino Foundation, and Save the Rhino International)
SafariBookings Rhino Donation Campaign – how it began
Three highly-respected rhino protection organizations made the final SafariBookings cut for the campaign. Each one provided us with a 1-minute video pitch and a 250-word written pitch, along with some pictures showcasing their projects. The pitch outlined their who–what-where-why-how… in terms of their experience and contribution to the rhino projects they're working on. Most importantly, they illustrated why they deserved the reader's vote. The readers were given the opportunity to review all the pitches (and supporting materials) on our social media channels and featured in our blog. Ultimately, the readers – yes, that's you – reached a decision.
The Winner of the SafariBookings Rhino Donation Campaign is...
The readers have spoken and the vote is in. The winner of our Rhino Donation Campaign and a $10.000 donation from SafariBookings.com is Save the Rhino!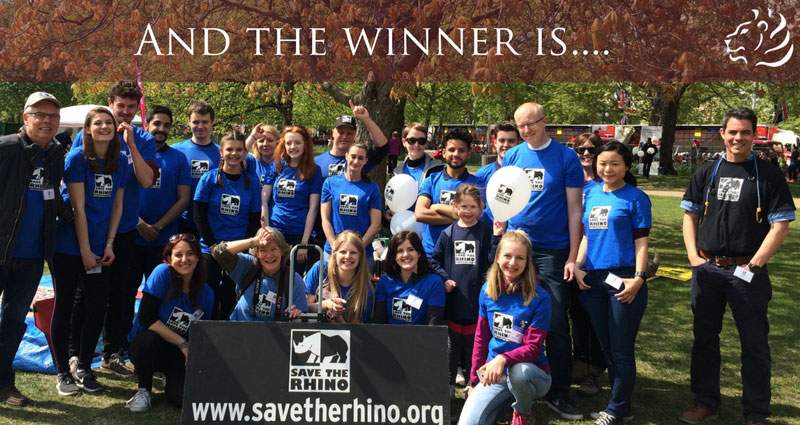 Team of Save the Rhino staff and volunteers at London Marathon 2017 (C) Save the Rhino International
Congratulations! We are so proud to help support your organization and, indeed, such a profoundly wonderful cause. African conservation organizations like yours are doing a stellar job. And as for the runners up – International Rhino Foundation and The Endangered Wildlife Trust – kudos to you and your dedicated conservation teams! Our $500 donation to your respective organizations is just a small token of our respect and appreciation for your conservation efforts. We hope that we have inspired our readers to follow (and support) your tireless efforts to protect the African rhino and continue the fight against poaching.
Keep in touch….
At SafariBookings, the efforts to protect African wildlife and fight against the atrocities of poaching do not end here – with this campaign finale. We will continue to keep you up to date on various valiant conservation efforts like those of these three wonderful organizations.
So, make sure to follow us on Facebook, Pinterest and Instagram. We'll keep you posted!