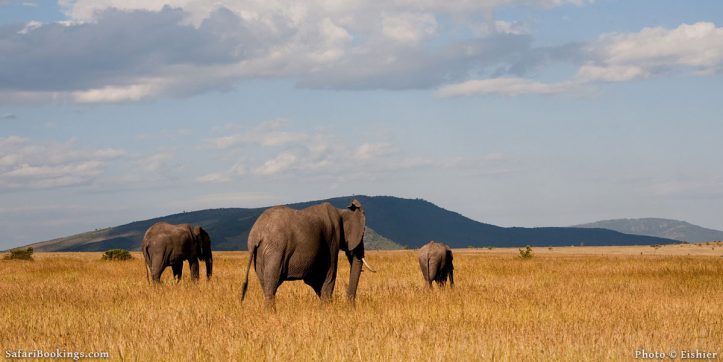 Top 10 Best Kenya Safari Lodges & Camps

By
Roxanne Reid
Roxanne Reid is an award-winning freelance writer and editor. She has published two books about African travel. Her Africa Addict blog focuses on African travel, people, safari, wildlife, culture and villages.
Kenya offers a diversity of safari landscapes, from the Great Rift Valley to savannah, lakes, forests and mountain highlands. You'll find wildlife such as lion, elephant and rhino, as well as the great wildebeest migration. Add on a beach break along the Indian Ocean coastline after your safari for diving or a dhow (sailing boat) trip. Given its status as a classic safari destination, it's no surprise to find a wealth of safari lodges and camps. Here are 10 of the best Kenya Safari lodges & camps (in alphabetical order).
1. Angama Mara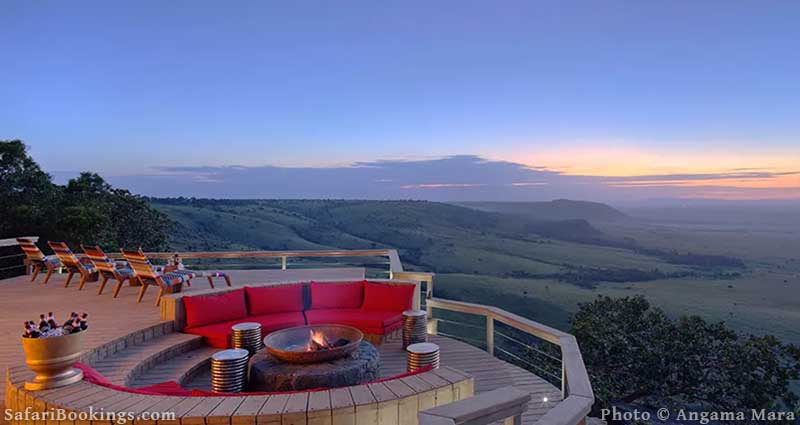 Visit the Masai Mara National Reserve for a year-round wealth of wildlife, from elephant and buffalo to big cats. It's also home to the northern part of the annual great migration of wildebeest and zebra. At Angama Mara, each glass-fronted tent looks out over the plains of the Mara Triangle. Enjoy tree-dotted landscapes and a romantic Out of Africa picnic on the hill where scenes from the movie were shot.
Go game driving, bush walking or hot-air ballooning over the winding Mara River at dawn. Visit a Maasai manyatta (village) to learn about their age-old traditions. Enjoy a massage on your deck, gin and tonic at sunset and dinner under the stars.
2. Campi ya Kanzi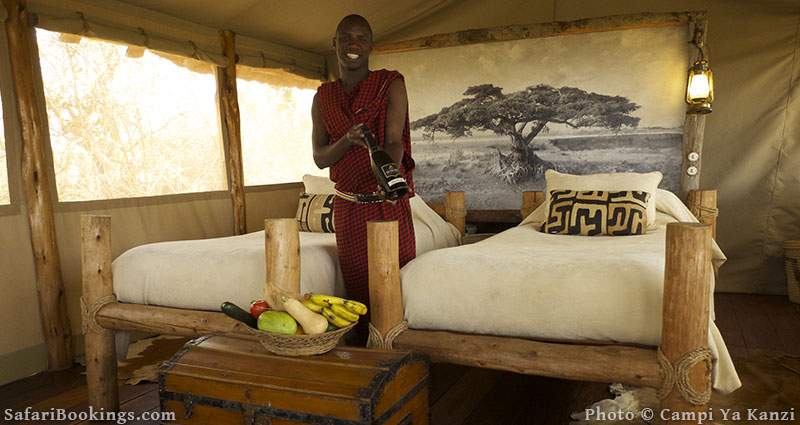 Enjoy a memorable safari from Campi ya Kanzi next to Amboseli National Park. Relax in your tented, thatch-roofed suite and drink in the views of Mt. Kilimanjaro and Ernest Hemingway's 'green hills of Africa'. The small ecolodge marries comfort and an authentic safari experience in a way that protects wildlife and benefits the local Maasai community.
Go game driving or bush walking with a Maasai tracker and guide. Although the landscapes alone are worth the visit, expect to see lots of elephant in Amboseli. You'll likely also see lion, cheetah, buffalo, hyena, zebra and giraffe.
3. Elephant Bedroom Camp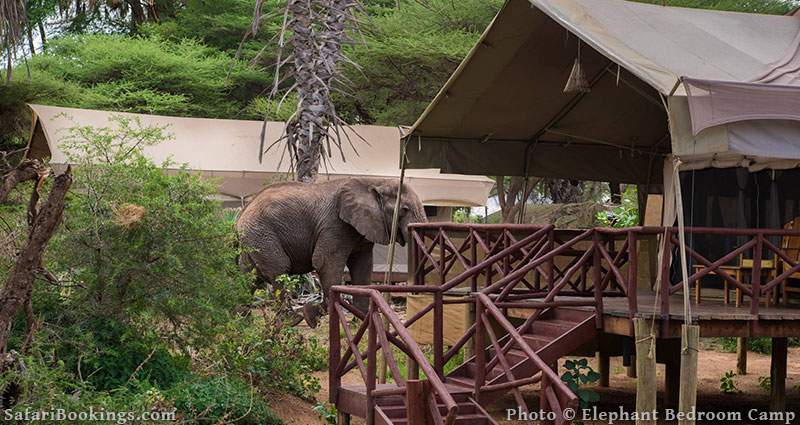 Imagine riverine forest and palm groves in an otherwise dry environment. That's the Samburu National Reserve. One of the Kenya safari camps here is Elephant Bedroom Camp, shaded by trees on the banks of the Ewaso Nyiro River. The tents combine rustic African touches with luxury. There's even a plunge pool on your deck.
Watch impala and elephant visit the unfenced camp and admire the stars during a private dinner on your deck. See lion, leopard, elephant or 'specials' like Beisa oryx, Grevy's zebra, reticulated giraffe and long-necked gerenuk on a game drive. Walk with a Samburu guide to learn about nature and Samburu culture.
4. Elsa's Kopje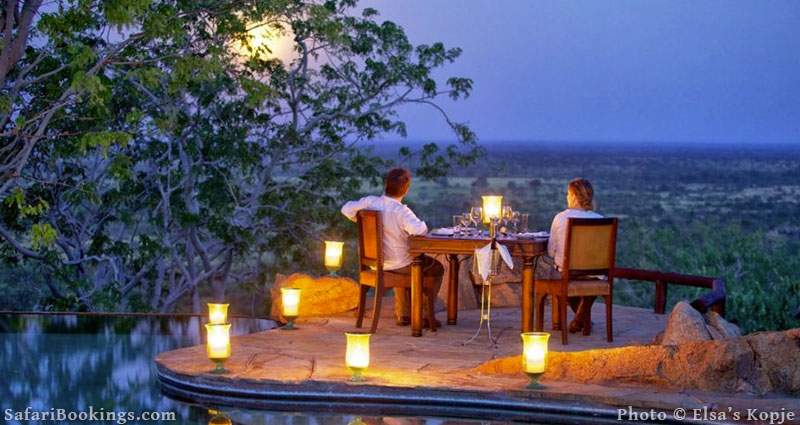 Elsa's Kopje on Mughwango Hill in Meru National Park gives expansive views over volcanic plains. Its name is a nod to the famous lion of Born Free, the 1966 movie based on a true story. The lodge is above the Adamsons' original camp where they raised and released orphaned lions. The hallmarks of Elsa's Kopje are its seclusion, luxury and views.
Come here for enormous elephant herds. You'll also see buffalo, lion and giraffe, and rhino in the rhino sanctuary. Enjoy cool forests, rivers with rafts of hippo, and semi-desert plains with baobab trees. Get close to nature on a guided walk, enjoy a bush breakfast, massage or cultural visit to the Tharaka community.
5. Kiboko Luxury Camp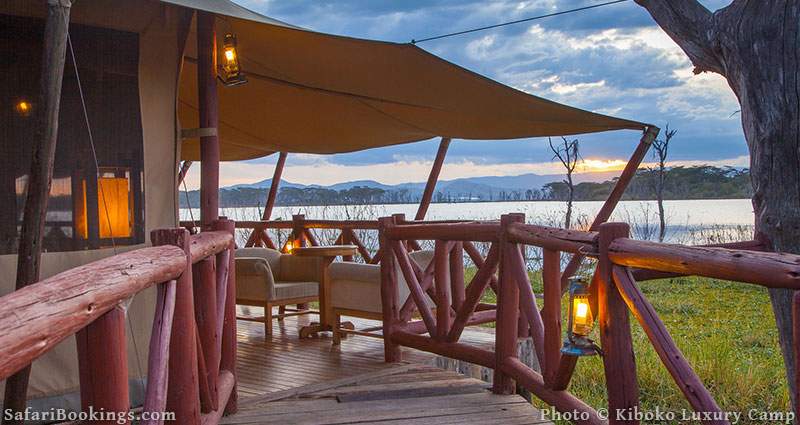 Romantic Lake Naivasha lies in Kenya's Great Rift Valley. The tents in the intimate Kiboko Luxury Camp on its shores look out over the water, making it one of the prettiest Kenya safari camps.
Visit Hell's Gate National Park and see pelican and flamingo at Lake Elementeita or Lake Nakuru nearby. Go hiking on the extinct volcanic crater of Mt. Longonot for expansive views. See leopard, lion, zebra and giraffe in Mt. Longonot National Park. Or just relax at camp with a great view and treat yourself to a massage.
6. Kilaguni Serena Safari Lodge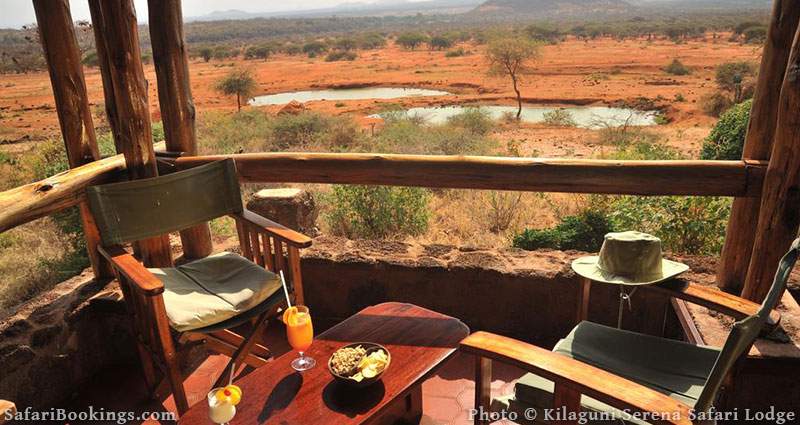 Against the backdrop of Mt. Kilimanjaro and the volcanic Chyulu Hills lies another top pick among Kenya safari lodges: Kilaguni Serena Safari Lodge. In Tsavo West National Park, the lodge overlooks a waterhole where elephant and other animals come to drink. Cool off in the pool, enjoy dinner under the stars and watch Akamba dancing.
Visit the rhino sanctuary or go with a Maasai guide on a game drive or bush walk to uncover the secrets of the wilderness. Have breakfast on the Roaring Rocks for an eagle's-eye view of the landscape. In this 'land of lions and lava', see black lava that spewed from the earth. Or visit the green oasis of Mzima Springs among Tsavo's red dust to see hippo and crocodile.
Kilaguni Serena Safari Lodge Tours
7. Lake Nakuru Lodge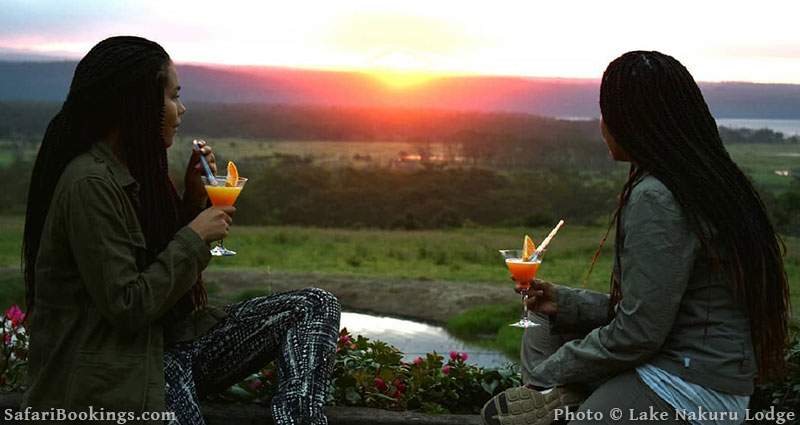 Lake Nakuru Lodge is an ecolodge inside Lake Nakuru National Park. The soda lake here is on the Ramsar List of Wetlands. It is superb for birding, drawing hundreds of flamingo, pelican and other species. Don't miss a game drive to see some 50 mammal species such as lion, rhino, buffalo and Rothschild's giraffe. See the Makalia Falls and enjoy views of tropical forests, yellow fever trees and the lake from Baboon Cliff.
Relax on your private veranda at the lodge with views of the lake or surrounding mountains. Take a dip in the pool or stroll around lush gardens. Go horse riding, get a massage, sip romantic sundowners overlooking the lake and revel in evening dance performances.
8. Lewa Safari Camp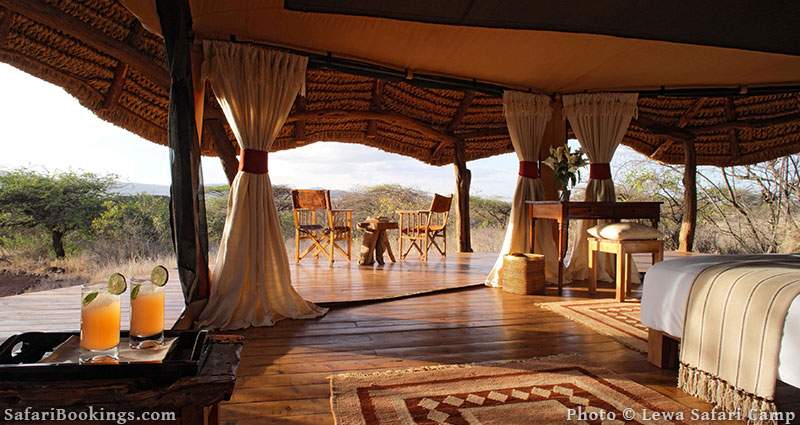 Stay at the intimate Lewa Safari Camp for access to 26ha/64ac of the Lewa Wildlife Conservancy near snow-capped Mt. Kenya. You'll love your large tented suite and the views from the veranda. Go on a game drive to see lion, leopard, elephant, buffalo, cheetah and Grevy's zebra. Stars of the show are the black and white rhino that form one of the main conservation priorities here.
Enjoy a walk with your guide and perhaps take a picnic to the Ngare Ndare Forest to walk among the tree canopy. Ride a horse to meet wildlife on its own terms. Visit a Samburu homestead to discover their culture.
9. Loisaba Tented Camp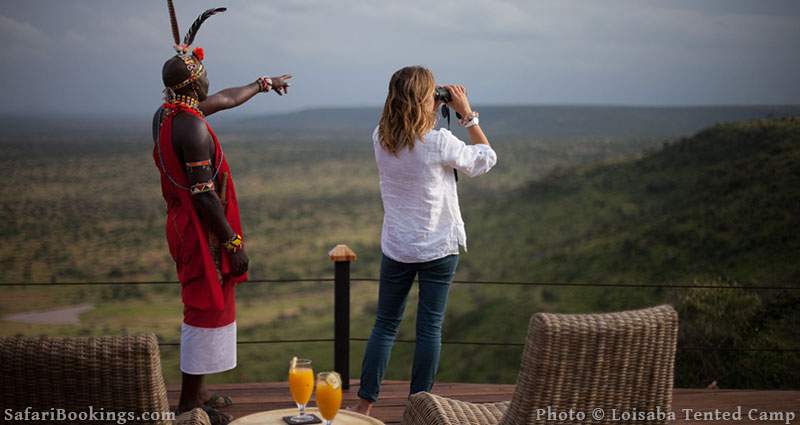 Resting on the edge of an escarpment in a huge Laikipia conservancy, Loisaba Tented Camp shows off with an outlook over tree-speckled plains towards Mt. Kenya. Enjoy views from floor-to-ceiling windows in your luxury tent. After an early morning game drive to see elephant, lion, leopard and wild dog, relax at the infinity pool with its wraparound views.
Go horse riding past herds of zebra and elephant. Get active on a bush walk with a Samburu guide. Spike your adrenaline with a mountain-bike ride down the escarpment. Visit a Samburu village to see how the people live and watch them dance.
10. Ol Pejeta Bush Camp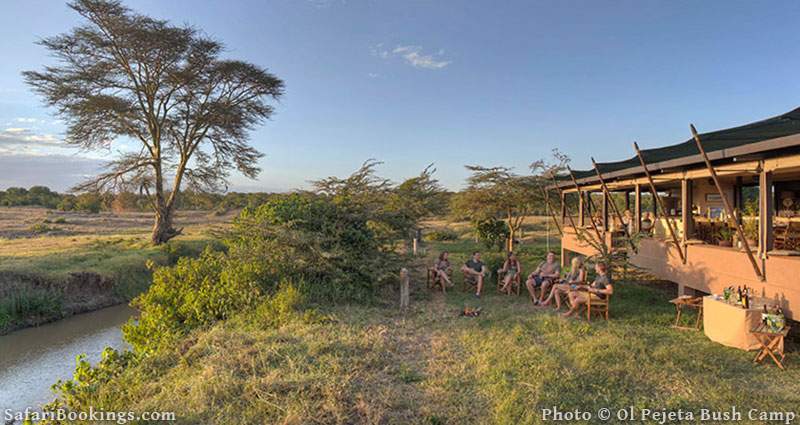 Ol Pejeta Bush Camp lies in the foothills of the Aberdares, with views of Mt. Kenya. Wildlife regularly visits a salt lick on the other side of the Ewaso Nyiro River, providing excellent wildlife viewing from camp.
Head out on a game drive in the conservancy to see the Big Five, cheetah, African wild dog, Grevy's zebra, Beisa oryx and Jackson's hartebeest. Learn about the rhino conservation project here and visit the chimpanzee sanctuary. A walking safari is a chance to learn about birds, plants and tracks. Go for a picnic, visit a local community and spend evenings around the fire.
Want To Visit Kenya?
Click on the button below to compare Kenya safaris offered by top rated tour operators.

By
Roxanne Reid
Roxanne Reid is an award-winning freelance writer and editor. She has published two books about African travel. Her Africa Addict blog focuses on African travel, people, safari, wildlife, culture and villages.