From Johannesburg, South Africa's biggest city, you don't need to go far to get out into the bush. There are plenty of safari parks and game reserves near Johannesburg, all within a four-hour drive of the city. Day trippers can head to reserves just an hour's drive away, whilst those looking to spend a few days on safari can go further afield.
Aside from the fact that these game reserves near Johannesburg are so close to the city, one of the best things about them is that they're all in malaria-free areas, so there's no need for medication. Spot the Big Five, hundreds of bird species and countless other animals, all in our selection of reserves and safari parks near Johannesburg.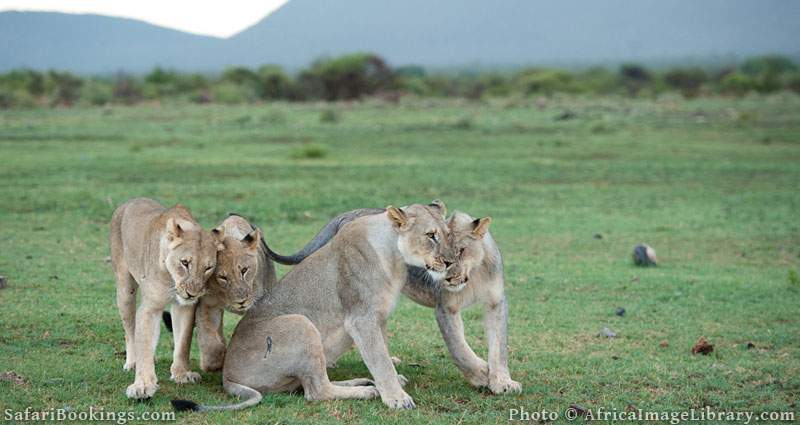 1. Madikwe Game Reserve
Just a 3½-hour drive away, Madikwe is one of the best game reserves near Johannesburg and a top option for luxury safari lodges. It's the fifth biggest reserve in South Africa and home to the Big Five (lions, elephants, leopards, rhinos and buffalos). For families, it's an excellent option because it's also a malaria-free zone.
On a game drive around the reserve, you could encounter any of the 66 large mammals that live here, alongside 300 bird species. African wild dogs, one of the most popular animals to spot on safari, are also found here. Day trips are not possible, so you must stay in one of the reserve's accommodation options.
Distance from Johannesburg: 3½ hours
Accommodation options: Madikwe is home to several safari lodges, ranging from eco-camps to ultra-luxury options, such as Molori Safari Lodge and Madikwe Safari Lodge.
Activities: Game drives, fishing, bird watching, photographic safaris, ranger skills training, spa treatments and wellness classes.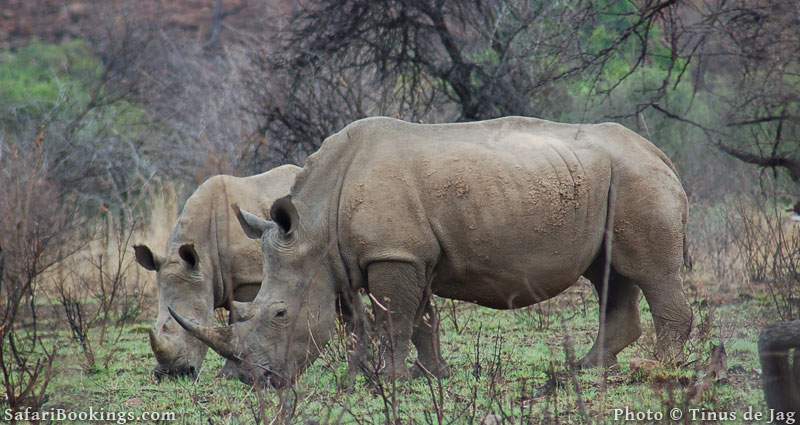 2. Pilanesberg Game Reserve
Pilanesberg Game Reserve is positioned between the arid Kalahari and the lush Lowveld, a combination of landscapes which results in a wide variety of flora and fauna. It's undoubtedly one of the most diverse safari parks near Johannesburg, and is close to Sun City – a gaudy resort. The park claims to have most of South Africa's native animals living within its confines, including, of course, the Big Five.
As it's free of malaria, the Pilanesberg is a great choice for families or just those wanting to avoid anti-malaria medication. The safari park is close to Johannesburg and it's possible to do a day trip from the city, making it ideal for tourists short on time or Jozi residents making the most of their weekends.
Distance from Johannesburg: 3 hours
Accommodation options: From basic chalets and safari tents to luxury lodges and family-friendly options, there is a style of accommodation for all types of travellers.
Activities: Game drives, photography from wildlife hides, bird spotting and hot-air balloon rides.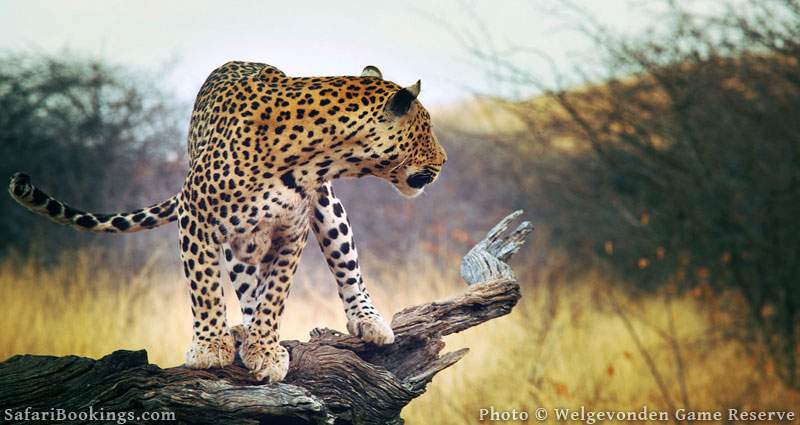 3. Welgevonden Game Reserve
Located in the Waterberg district of Limpopo, less than three hours north of Johannesburg, Welgevonden Game Reserve is another malaria-free safari destination that is easily accessible from the city. One of the best things about Welgevonden is that there is a limit on vehicles, so it's the ideal place to get close to wildlife without too many other cars around. There is also a wide range of activities on offer, including walking and horseback safaris.
You can spot the Big Five, which are included in the 50 mammal species at Welgevonden. There are also rarer animals, such as brown hyenas and honey badgers, plus around 300 different types of birds. These animals have never been hunted, so they're at ease around humans.
Distance from Johannesburg: 2½ hours
Accommodation options: Welgevonden offers a range of options, from budget camps to luxury lodges, and from self-catering to exclusive-use properties.
Activities: Game drives, walking safaris, stargazing, horseback safaris and San Bushman rock art tours.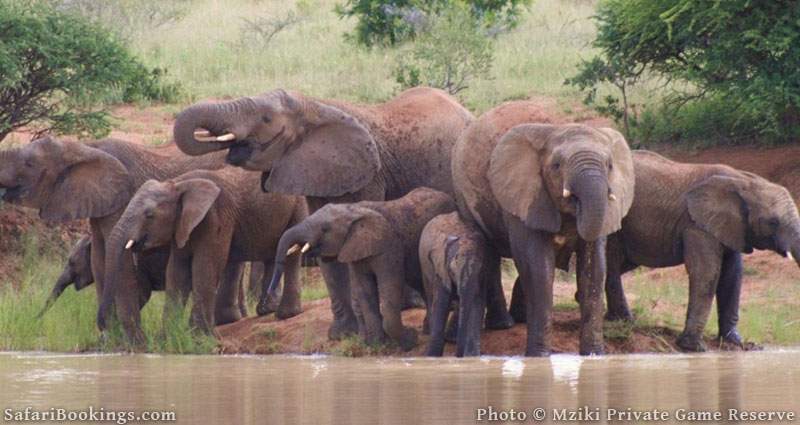 4. Mziki Private Game Reserve
With three of the Big Five (elephants, buffalos and rhinos), wildebeest, zebras, giraffes and many types of antelope, Mziki is just a couple of hours outside Johannesburg. There are over 300 types of birds and there are options to explore the reserve by barge or on foot, as well as in a game-drive vehicle.
Mziki Private Game Reserve is a brilliant option for families with children. There is no age restriction for game viewing and the area is free of any malaria risk. The reserve offers mini-ranger courses for kids to learn about identifying animal calls, species of trees and even how to prepare a vehicle for a game drive. The course also includes a camp treasure hunt, cultural experiences and a quiz at the end.
Distance from Johannesburg: 2 hours
Accommodation options: Mziki Safari Lodge is the only accommodation in the reserve and offers rooms in the main lodge, chalets and traditional circular, thatched-roof 'rondavels'.
Activities: Game drives, birding, archery, fishing, barge cruises, bush walks and mini-ranger courses.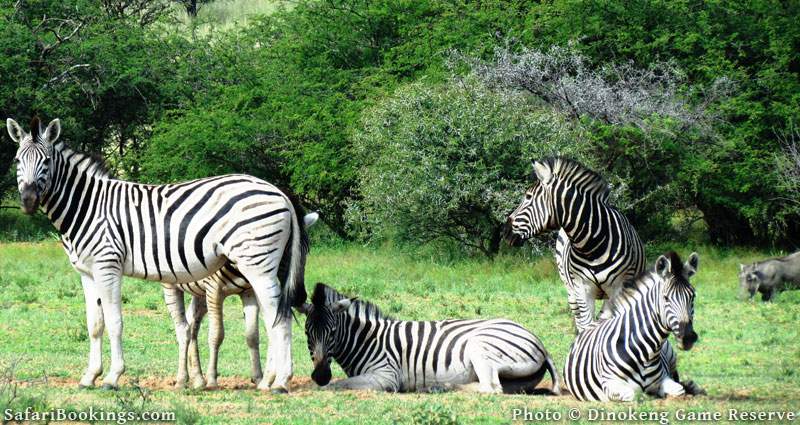 5. Dinokeng Game Reserve
Just north of Pretoria, Dinokeng was the first (and is still the only) game reserve in Gauteng with free-roaming Big Five animals. In addition, you may be able to spot cheetahs, giraffes and brown hyenas.
There are self-drive routes for certain types of vehicles, but you can also go on guided drives, boat trips, walking safaris, or try your hand at activities such as clay pigeon shooting. For the more adventurous, there are opportunities for hot-air balloon rides and microlight flights.
Distance from Johannesburg: 1 hour
Accommodation options: There are 30 different accommodations available, from self-catering cottages to 4-star lodges.
Activities: Game drives, boat cruises, bush walks, fishing, cultural tours, clay pigeon shooting, hot-air balloon rides and microlight flights.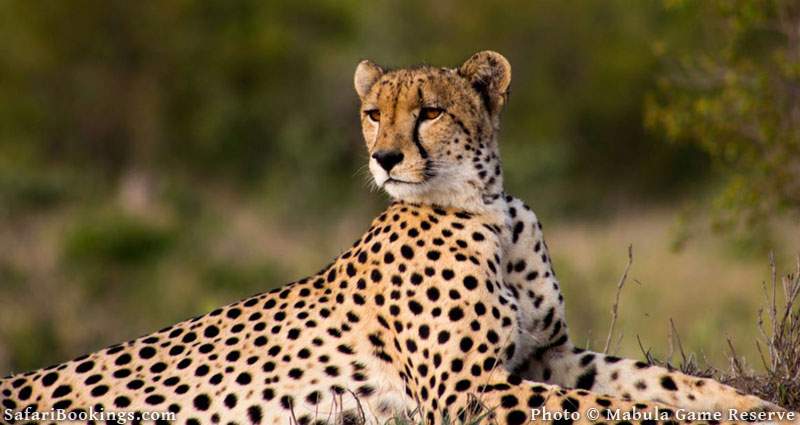 6. Mabula Game Reserve
Another of the best Big Five game reserves near Johannesburg, Mabula Game Reserve has plenty of activities on offer besides the usual game drives. Located in the malaria-free Waterberg area of Limpopo, the reserve is home to lions, elephants, leopards, cheetahs, honey badgers, red hartebeest, eland, hyenas and jackals. There are also plenty of birds to spot, from the lilac-breasted roller to the Amur falcon.
Game drives are just the start of the activities on offer. Zip off on a quad bike, spend the evening on a guided stargazing drive or book a balloon ride over the reserve as the sun rises.
Distance from Johannesburg: 2½ hours
Accommodation options: Mabula Game Lodge has 47 rooms ranging from standard rooms to suites. Groups of up to 10 can stay at the Mabula Villa.
Activities: Game drives, spa treatments, quad biking, bird walks, stargazing drives, dam picnics, tennis, bush walks, horse riding, hot-air balloon rides and crocodile feeding demonstrations.
Mabula Private Game Reserve Tours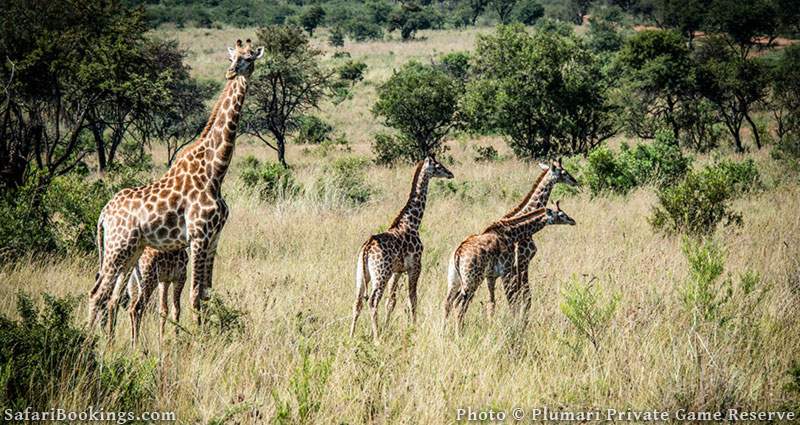 7. Plumari Private Game Reserve
In just 90 minutes, you can be out of Johannesburg and into the bush. Plumari Private Reserve is a beautiful area of bushveld, mountains and wetlands. It's one of the closest Big Five game reserves to Johannesburg.
Animals you might see on a game drive include rhinos, lions, elephants, giraffes, porcupines and honey badgers. There are around 200 different bird species to spot too. The reserve also hosts a conservation breeding programme for rare animals such as the black impala, sable antelope, king buffalo and golden wildebeest.
Distance from Johannesburg: 1½ hours
Accommodation options: The 4-star Askari Lodge and Spa has 48 suites and a spa, whilst the pet-friendly Warthogs Bush Camp has 10 chalets.
Activities: Game drives, horse riding, clay pigeon shooting, hiking, birding, trail running, 4x4 trails, mountain biking and spa treatments.