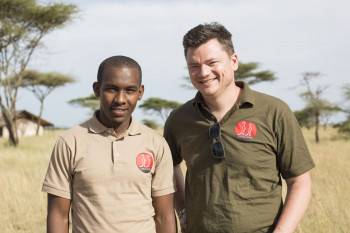 Suricata Safaris
5.0/5 – 1561 Reviews
Office In:

Size:

20-50 employees (Founded in

2016

)

Tour Types:

Custom budget & mid-range tours that can start every day

Destinations:

Price Range:

$190 to $600

pp

per person

per day

(USD, excl. int'l flights)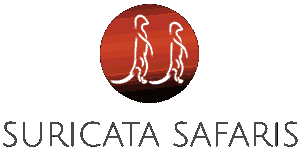 Request a Quote


for a custom tour
Your request will be sent directly to the operator
If preferred, you can contact the operator directly
Miike
–
RO
Visited: May 2021
Reviewed: Jun 2, 2021
Email Miike | 50-65 years of age | Experience level: first safari
Wonderfull experience with Onesmo
We had a marvelous safari experience with Suricata Safaris and would highly recommend going with this locally owned operator they also give back to the local community.

Onesmo our driver guide was excellent, he made our wildest dreams come true, from the best view of over a thousand wildebeests at a spectacular plain of Serengeti, spotting the big 5 including black rhino and cheetahs up close, mating lions, a leopard with fresh kill and a serval cat on the hunt!.

Salim was our cook and the meals he prepeared were really tasty full of african flawours.

Everything was conducted smoothly, and no hiccups. Options for payment were plentiful credit card (with additional bank surcharges) or TT the fund to their account.
Tihomir
–
DE
Visited: May 2021
Reviewed: Jun 1, 2021
Email Tihomir | 20-35 years of age | Experience level: first safari
Perfect!
We did a shared 4 day Safari in Tarangire, Serengeti and Ngorongoro. The organization was perfect. Our guide - Lewis was very well informed about the different animals and the national parks we visited. He could answer every question we had as well. The chef made us pancakes at 5:30 am! That's what I call kindness! After the trip they helped us buy bus tickets to Dar es Salaam and also organized the transfer to the bus station from the hotel. All in all an unforgettable memory and experience. Thank you Lewis and Hilary!
Feras
–
AE
Visited: May 2021
Reviewed: May 25, 2021
Email Feras | 20-35 years of age | Experience level: first safari
FANTASTIC.
Hilary, Floridi, and Tito are world-class. Hands down one of the best decisions I've ever made. No fluff.
Kelly
–
Visited: March 2021
Reviewed: Apr 1, 2021
Email Kelly | 20-35 years of age | Experience level: 2-5 safaris
Amazing Africa
Brilliant trip, saw so many animals and animals ate so well! Well looked after by the suricata crew and camping is definitely the best way to really experience a safari. Thanks guys!
Eliska
–
CZ
Visited: February 2021
Reviewed: Apr 1, 2021
Email Eliska | 20-35 years of age | Experience level: first safari
A perfect safari experience.
It was one of the best experience I've ever had. I totally recommend Suricatasafaris!

I did the 4 days camping safari shared tour. I am a solo traveller and was very lucky to meet such a funny group. We all were about the same age and spend an amazing time together.

Everything went smooth and exactly as agreed.

All the staff were very nice and helpfull. The coordinator Hillary always replied fast, then came to the hotel the first day to meet me and ensure that everything was allright.

Our guide Rocky was great! We had a lot of fun with him. The chef Chazz served delicious food 3 times per day. Madrass in the tent was comfy and sleeping bag warm.

And the parks themselves were stunning. We saw so many animals and so much interesting places!

Thank you for this wonderful 4 days!

I would rate this tour 50 stars out of 5. ;)
Nikolay
–
RU
Visited: March 2021
Reviewed: Mar 26, 2021
Email Nikolay | 35-50 years of age | Experience level: first safari
It was amazing!
I will say right away - it was a great safari! From the very beginning of communication, even when booking, Hilary told everything in detail and did not answer all the questions. We were met at the Kilimanjaro airport, taken to the hotel and the next morning we moved out. We had a 3 day group safari in the Serengeti and Ngorongoro. Everything was well organized! The guys are great, they work well. Our guide Ezekel showed us a huge number of different animals - giraffes, elephants, buffaloes, zebras, how many species of antelopes, rhinos, lions with a pride, hippos, cheetahs, ostriches, hyenas, jackals, a bunch of different birds. Only the leopard was unlucky. All animals, except for rhinos, were seen at a distance of 5-10 meters. In the evening in the camp there was a great dinner (considering the hiking conditions), and then the guys made a big fire and we all sat around with the whole group and it was an amazing evening!

After the safari we were again put in a hotel for 1 night, and the next day we were taken to the airport. All this was included in the cost of the safari.

(automatic translation from Russian)
Ruslan
–
UA
Visited: February 2021
Reviewed: Mar 24, 2021
Email Ruslan | 50-65 years of age | Experience level: first safari
Unforgettable 4-days Safari to Serengeti, Ngorongoro and Tarangire
We enjoyed on a 4-day budget safari with Suricata Safaris. Search was at Safaribookings.com. We also read reviews on Tripadvisor. From five companies, Suricata Safaris was chosen. We were satisfied with the full service, which included two transfers (from airport and to airport), two nights (first and last) accommodation at Hotel in Arusha namely the safari and price for all this. Hillary answered all questions quickly and clearly. Everything was well organized throughout. We spent all nights in campsites announced in program, Food, which Benjamin prepared was always delicious and varied. National dishes were often prepared. Our guide and driver Lewis found, showed and told us all about animals. We saw whole big five. Living conditions in campsites were decent: wash, go to toilet, eat at the table, charge gadgets, use Wi-Fi, and in Mto Wa Mbu even relax in swimpool - no problem. We also really enjoyed walk through village, which Deo took us. It was very interesting and informative. Immersed in the life of the local population. We also visited the Maasai settlement, they showed us their colorful dances, Maasai life and their home. It also added unforgettable emotions and impressions.But of course the main on this safari were animals and there were plenty of them in all the national parks we visited. And this is Serengeti, and Ngorongoro, and Tarangire. So: I would recommend Suricata Safaris for a budget safari
Zlatin
–
BG
Visited: March 2021
Reviewed: Mar 14, 2021
Email Zlatin | 35-50 years of age | Experience level: first safari
Amazing experience with great staff and organisation
Going on a safari has already been a dream for me. So, when we decided to make the step forward and go to Tanzania, we (as many others) decided to research online about the companies, offering safari services. It turned out that there are so many of them so I just checked the reviews on Safaribookngs and Tripadvisor and sent a request to 4-5 different companies. From the first mail Suricata made an impression with the well structured and minute-by-minute schedule of the safari, sent by Hilary. So, after a week of discussion and some tailor-made changes, we had the final schedule: Lake Manyara on the day of arrival (1/2 day), 1 full day in Tarangire, 2 days in Serengeti and 1/2 day in Ngorongoro crater.
The price was ok compared to the other offers we had but the communication was really smooth and quick and that is why we chose Suricata.
Honestly, I had high expectations but these guys managed to exceed them.
The safari was perfectly organised and the whole experience was amazing. Special thanks to our guide Freddy and our cook Tito. Freddy was so knowledged, with lots of information not only about the wildlife but also about the country, economy and practically everything we asked him about. He was always smiling, positive and we learned a lot a lot new things from him. Tito on the other side was preparing delicios and freshly-cooked food even at 2300 metres above sea level (on the edge of Ngorongoro crater). We had breakfast, lunch, dinner + coffee breaks every single day and the food was amazing.
These two guys were working really hard but they enjoyed their job and it was so obvoius. You can't just escape from falling in love with the place, the mood, the whole atmosphere.
Few words about the safari itself - we had 2 overnights in Twiga Lodge which was ok, 1 night in Seronera camp and 1 night in Simba - both campsites were quite good and we had even hot water in Simba. It was again above my expectations. Last overnight we stayed in Arusha in Gateway lodge.
I can hardly recommend more these guys and the Suricata safari in general.
There was only one thing I did not like and it was an additional stopover we payed for - in a Maasai village just near the Simba campsite. It did not look authentic and all the time they were trying to sell us staff with very few words about the history and the customes of the tribe. But it was our decision to visit a Maasai village, after all. Nobody pushed us to do it.
So, yes, you should believe all the positive reviews. I recommend Suricata and if one day I have the opportunity to come back to this nice country, I will definitely choose them again!

Maria
–
DE
Visited: February 2021
Reviewed: Mar 2, 2021
Email Maria | 20-35 years of age | Experience level: first safari
The best experience in my life!! Amazing safari and Kilimanjaro climb.
We climbed Kilimanjaro via Lemosho 8 days route and went for a 4-days safari to Serengeti, Ngorongoro and Tarangiri.

At first, we were on a four-day safari with Fredrick and Salim. We spent nights in a tented camp, so felt very close to the nature. I personally didn't hear any dangerous animal sounds at night :-)
Fredrick was a real professional in his work - he spotted animals where we and the other drivers did not see them, made sure to show us and waited until we found them all. In addition, he told us so much about the habits and lives of the animals that we could probably drive tours ourselves :-) Salim was our cook. The food was amazing! It was so nice to get out of the car after 5 hours of safari and see a table served with a 3 course lunch. The guys became our friends! Thank you so much!

After that we climbed Kilimanjaro. We made a 8-days route in 6 days, because we showed a very good acclimatization. Our guides checked our oxygen and heart rate in every camp, so I felt very safe at a summit day. They are experts in climbing, so we spent many hours talking about the mountain and some local traditions. I will miss our guides very much!
That was my first experience of sleeping in a tent, but the equipment provided by Suricatas was very warm and comfy, so I felt like in a 5stars hotel with delicious food!
Daniel Sternick
–
AE
Visited: February 2021
Reviewed: Feb 22, 2021
Email Daniel Sternick | 35-50 years of age | Experience level: first safari
Suricata has GREAT people, offers great quality service, for a very competitive price

From the initial moments of planning our trip to the minute we were dropped off at the airport to return home, Suricata Safari was absolutely impeccable. To begin with, they clearly offer an excellent price in an environment that is incredibly competitive. Safaris are expensive by definition, but Hilary and his team will discuss your budget with you and present you with the options available so that you can have the trip you dreamed of. Hilary showed us a lot of flexibility in tailoring the trip to our needs, adding extra days or trimming unnecessary stops, allowing us to choose our own hotels in some cases, and even changing the itinerary to ensure that pre-history buffs like us could make a stop at the Olduvai Museum. As we planned our trip, Hilary made time to speak with us on video late in the night, and in general not 2 minutes would pass before a question on whatsapp was thoroughly answered.

The safari experience in itself was mind blowing—among the best we've done so far, and we've been around. The stops Suricata Safaris suggested were all spot-on. We saw lots and lots of animals and an incredible wealth of nature in general. The car is excellent and provides all the visibility you need to get the perfect experience. Like in a magic trick, lunch is served hot even after hours on the road. While tourists in other cars are eating cold sandwiches, you're eating a warm, delicious home-made style food, followed by dessert and coffee. The hotels suggested by Suricata were all great (full disclosure: we did replace some of the hotels originally recommended; for example, we stayed in Sheraton Four Points in Arusha and Meliã Serengeti in the Serengeti Park).

A word about our extraordinary guide Ezekiel: the man is a superstar. What a fantastic, special human being. As we told him at the end of our trip, your safari guide becomes an integral part of your trip—he will spend most of the time during the trip with you. He's a part of your group. For this reason, a guide can really make or break your trip. Well, Ezekiel made ours. He was the best company we could have hoped for. He's appropriate, respectful, and well-spoken—in fact, he is an articulate speaker who is very knowledgeable about Africa and its fauna and flora, but also one who knows to cherish silence at times. He is astonishingly driven and hardworking, but has a sharp sense of humor. He went out of his way countless times to make sure we saw something or did something we wanted, and we finished the trip with the feeling that we gained a friend. Watching young, talented, hardworking men like Hilary and Ezekiel has got to make you hopeful and optimistic about the continent's future.

Disclaimer
All corporate and/or tour info is provided by Suricata Safaris, not SafariBookings
The tours offered by Suricata Safaris are subject to their terms & conditions