Madagascar, rimmed by an idyllic coastline, is a tantalising holiday destination. For many people, it's the white sandy beaches, the snorkel-friendly coral reefs, the whispering palm trees and the tasty seafood that makes this Indian Ocean island so alluring.
However, inland from its picturesque shores, Madagascar offers a different kind of experience with lots of places to visit for adventure travelers and eco-tourists alike.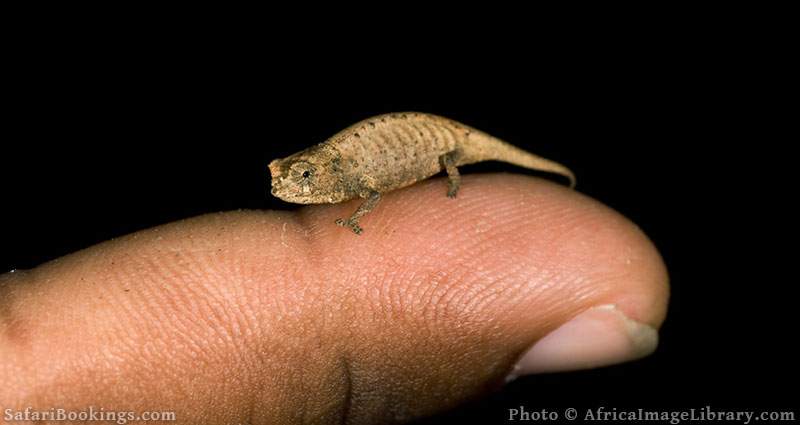 While Madagascar isn't a typical safari destination, it is home to a staggering 10,000 plant and animal species found nowhere else on Earth. This unique biodiversity is best appreciated when visiting a subset of the 50-or-so national parks and reserves dotted around the island. Who would have thought there are more than 100 different species of lemurs and a similar number of chameleons alone? The latter are incredibly versatile; the tiniest one fits on the tip of a matchstick and the world's largest chameleon is about the size of a domestic cat. You'll see plenty of these and other animals in some of the most extreme landscapes: the impenetrable rainforests of the east, the 'spiny forest' of the arid south and the surreal limestone formations known as 'tsingy' in the west.
Culturally, the island is equally interesting. The Malagasy people come from a mix of African and Indonesian backgrounds with influences from China, Arabia, India and France. Fascinating stuff, but wherever these people originate from, they know how to welcome guests. Whether you just want to bumble around or target the top tourist attractions, you're bound to make lots of friends along the way.
Here are some great things to do in Madagascar:
Watching indris in Andasibe-Mantadia National Park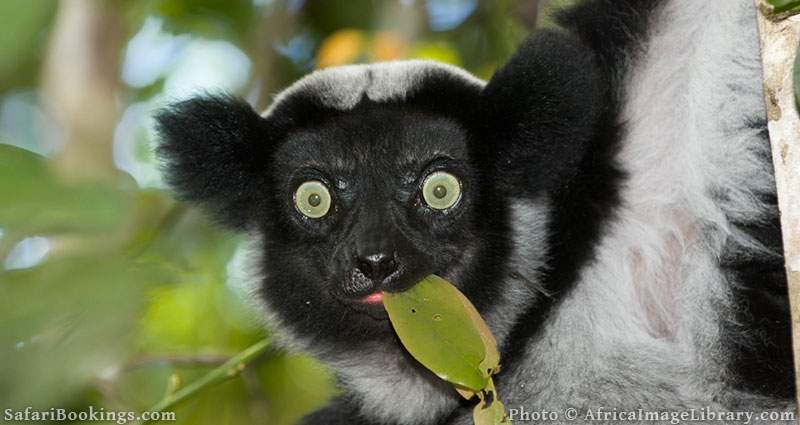 The sought-after indri is renowned for being the world's largest lemur and for its haunting wailing calls, which carries up to 3km through dense forest. While you're tracking these teddy-bear-like creatures, mostly going on their call, you're bound to see some of the other 14 lemur species that inhabit the park. If you're lucky, you might see the beautiful diademed sifaka and perhaps the Goodman's mouse lemur, which was discovered as recently as 2005. Also recommended while in Andasibe-Mantadia is the popular night walk offering an opportunity to see nocturnal lemurs, colorful frogs and an array of interesting chameleons. Lastly, there are in-your-face encounters with a troop of habituated rescued brown lemurs on a small forested island. While this shouldn't detract from the magic of seeing these animals in the wild, having a lemur sitting (and possibly pooping) on your shoulder or head is bound to make a great memory, if not photo opportunity.
Tours to Andasibe-Mantadia National Park
Walking along Baobab Avenue at dusk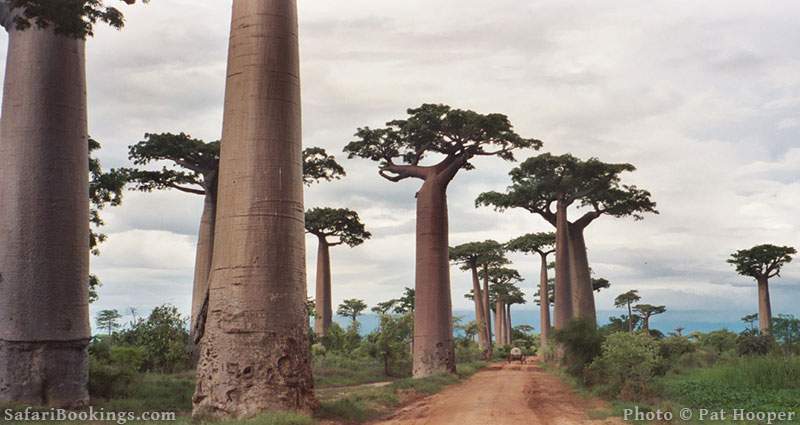 Baobab Avenue is one of the most iconic and photogenic points of interest in Madagascar. The famous road is lined on both sides by Grandidier's baobabs, also known as upside-down trees as their branches resemble roots reaching up into the sky. These trees are enormous; at about 30m their height is comparable to an 8-storey building. Visit at dusk, when the shiny barks reflect the orange-red sunrays and the silhouettes are most striking. The baobabs are thought to be up to 800 years old and they are among the tallest specimens on the island.
Tours to the Alley of the Baobabs
Enjoying the sand and sea of Nosy Be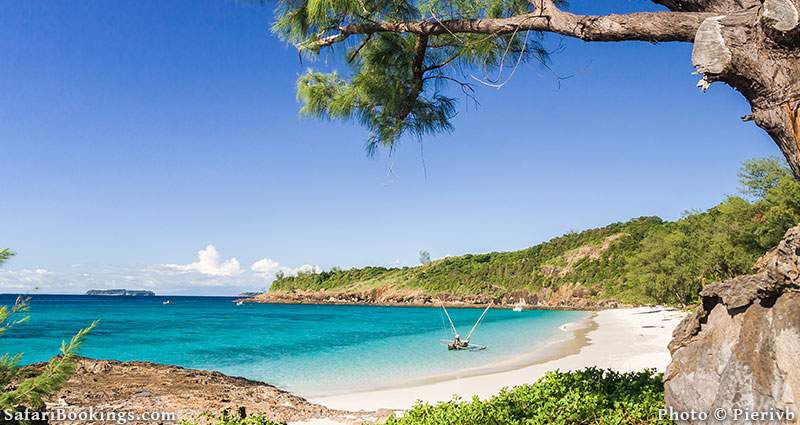 For pure island bliss, you can't go far wrong with Nosy Be, Madagascar's most popular beach destination. The lush tropical island is known for its idyllic coastline, relaxed ambience and superb snorkeling and diving opportunities. Although it might be difficult to pull yourself away from your beach lounger or hammock, there is plenty to do here if the mood takes you. A boat trip to the small nearby island of Nosy Komba, a volcanic isle inhabited by a troop of habituated black lemurs, is highly recommended and one of the best things to do in Madagascar.
Dancing with sifakas in Berenty Private Reserve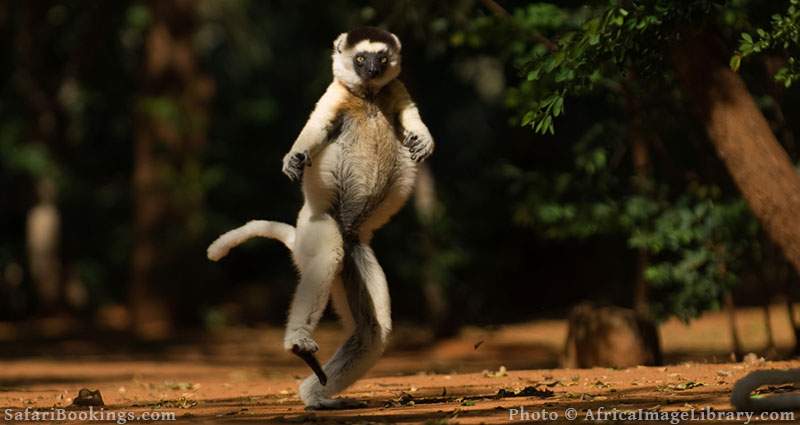 All lemurs are cute, but you need to see the dancing moves of the Verreaux's sifaka to believe it. Of course these cuddly creatures aren't actually dancing. They propel themselves forward on their strong hind legs, arms stretched out for balance, while crossing between trees too far apart to jump. Berenty Private Reserve is the perfect place to witness this unique behavior. Here, the sifakas literally dance themselves daily between their foraging grounds and the riverine forest where they gather to sleep. Other activities in Berenty include a night walk in the octopus tree forest to see nocturnal lemurs and one of the largest fruit bat colonies in the country.
Tours to Berenty Private Reserve
Meeting Madagascar's top hunter in Kirindy Forest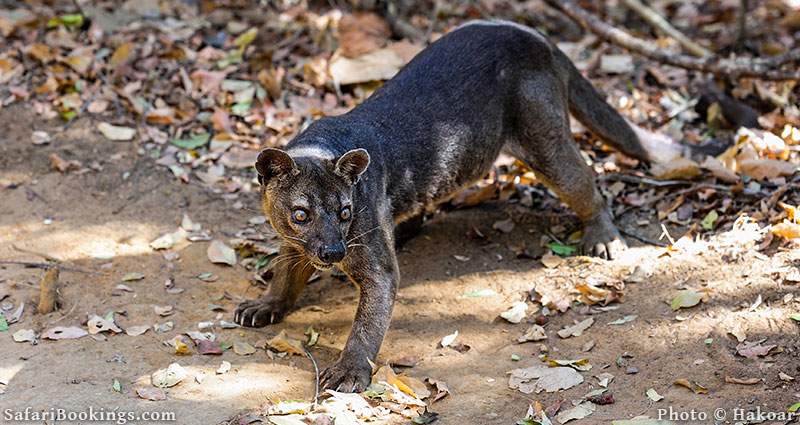 While you get to see lots of lemurs in most parks and reserves in Madagascar, seeing their main predator, the fossa, is trickier. The fossa's distribution is widespread on the island, but its secretive nature makes this nocturnal hunter remarkably difficult to see. Not so in Kirindy Forest though. Here, several habituated individuals prance around the camp as if they own the place. Seeing these sleek creatures, often described as half-cat, half-dog, climbing up and down trees, is a special treat. For an even more spectacular display, come in the mating season, from September to October – a female sits high in a tree and several males call from the base to compete for here affections. She'll end up mating with most of the males over the timespan of a week.
Kayaking in Ranomafana National Park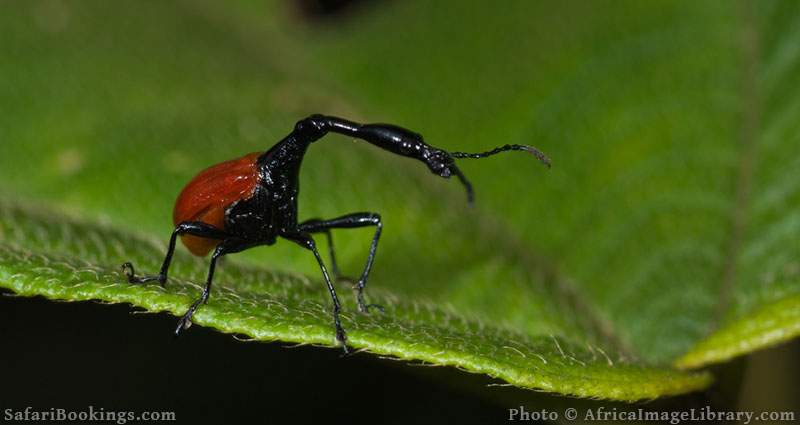 The rolling hills of Ranomafana's pristine rainforest teem with wildlife. The park is a biodiversity hotspot – it is home to 12 lemur, 115 bird, 98 amphibian and 58 reptile species. Most of these creatures are endemic to the country. Keep an eye out for one of Madagascar's most interesting creatures, the giraffe-necked weevil. Just like actual giraffes, the males fight with their elongated necks when competing for females. You can spend several days here exploring the network of trails and if you're in need of an adrenaline rush, you can experience the jungle from a different perspective while paddling a kayak on the Namorona River.
Tours to Ranomafana National Park
Looking for chameleons in Amber Mountain National Park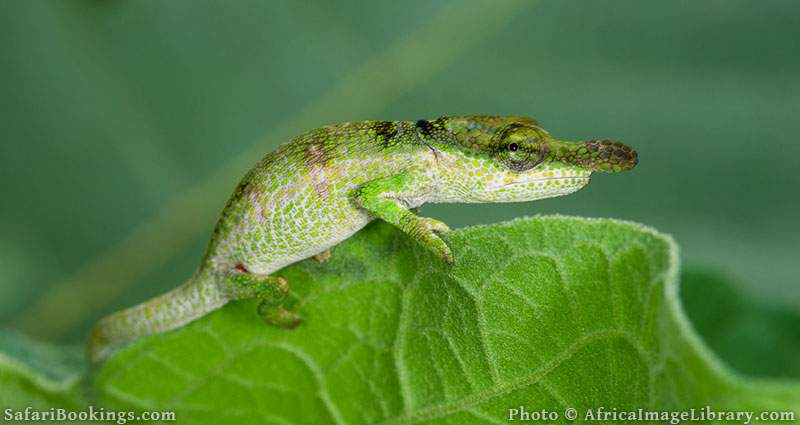 Amber Mountain National Park is famed for its incredible scenic beauty. The 40m-tall rainforest is studded with ancient volcanic peaks and crater lakes and it is criss-crossed by bubbling mountain streams and their waterfalls. Of particular interest is the floral diversity. Over 1000 plant species have been identified, including several beautiful orchids and the bird's nest fern, of which you'll see some impressive specimens with 3-meter long fronds. Less conspicuous are the chameleons for which the park is famed. Although easy to miss, your expert guide will be able to show you some of the 14 recorded species. Most notable is the miniscule Mount d'Ambre leaf chameleon, one of the world's smallest reptiles.
Tours to Amber Mountain National Park
Whale-watching at Île Sainte-Marie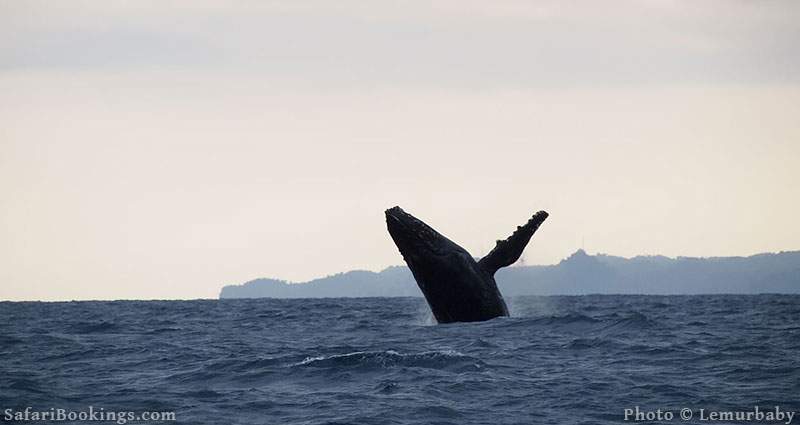 For a low-key, off-the-beaten track alternative to the beaches of Nosy Be, visit the laid-back paradise of Île Sainte-Marie. Just like its western counterpart, the sliver-like island offers great swimming, snorkelling and diving but is overall better priced and less packaged. What really sets the island apart is its perfect location to watch migrating humpback whales that visit the area to breed and calve from June to September. If you're lucky you can see pods – hundreds of these magnificent giants moving into the warm waters of the channel between the island and the mainland. Watch them breaching from the shore or, for a close-up encounter, head out by boat.
Tours to Cap Sainte Marie Special Reserve
Hiking in Isalo National Park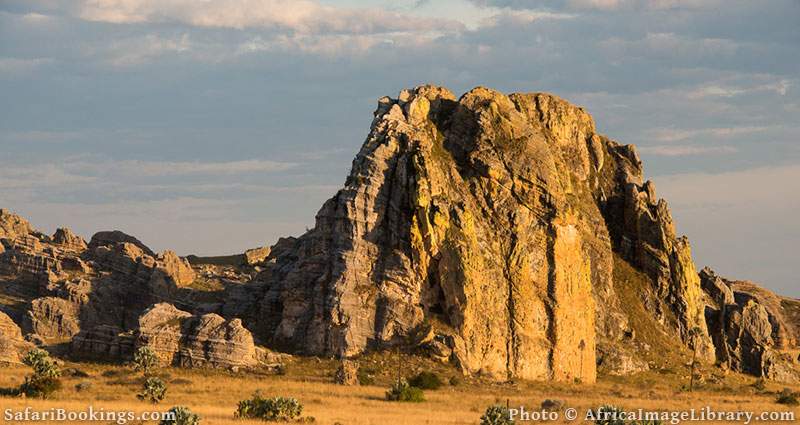 The sandstone formations rising up from the arid plains of Isalo National Park offer a spectacular setting for hikes. Keen photographers will find endless inspiration here as the light plays across the layers of canyons, pinnacles and other rock formations. One of the park's well-known landmarks is Isalo Window, an elevated arch offering a framed view over the balancing rocks and jagged peaks of the surrounding landscape. Head out here in the late afternoon for a sunset picture with a difference.
Going back in history in Antananarivo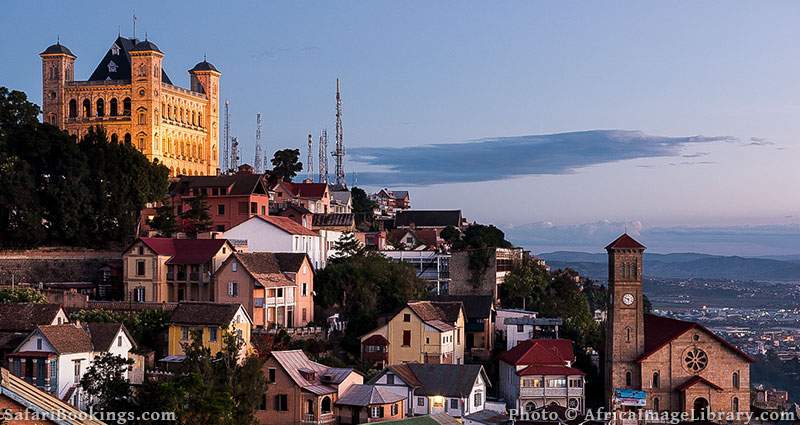 While this sprawling, traffic-congested city might be a bit overwhelming at first, a day's exploration of the historical and cultural sights is hugely rewarding. Most tempting is Haute-Ville (upper town) from where a series of Malagasy monarchs ruled for over 300 years (until Queen Ranavalona III was evicted by the French in 1897). Let yourself get lost in this charming part of town with its narrow cobblestone streets and beautiful pre- and early colonial buildings, before heading to the most important landmark, the Queen's palace. End the day with a gourmet meal at one of the many excellent fine-dining restaurants of the city.
Marvel at the tsingy in Ankarana Special Reserve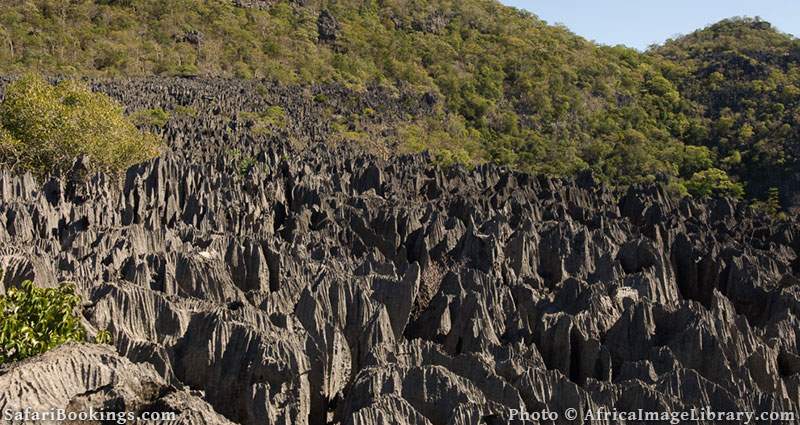 You'll have to make up your own mind whether the tsingy of the Ankarana Massif is stunningly beautiful or just exceptionally weird. Either way, don't miss out on seeing this unique geological phenomenon where the 150-million old plateau has eroded into a forest of limestone needles. Hike through this other-worldly environment using boardwalks and bridges, stopping at several viewing platforms to get a bird's-eye perspective. What you see on top is only half the story; a large network of underground rivers of over 100km is considered the largest in Africa. Several caves (some home to huge bat colonies) offer a glimpse of what goes on underneath.
Tours to Ankarana Special Reserve
Being charmed by ring-tailed lemurs in Anja Community Reserve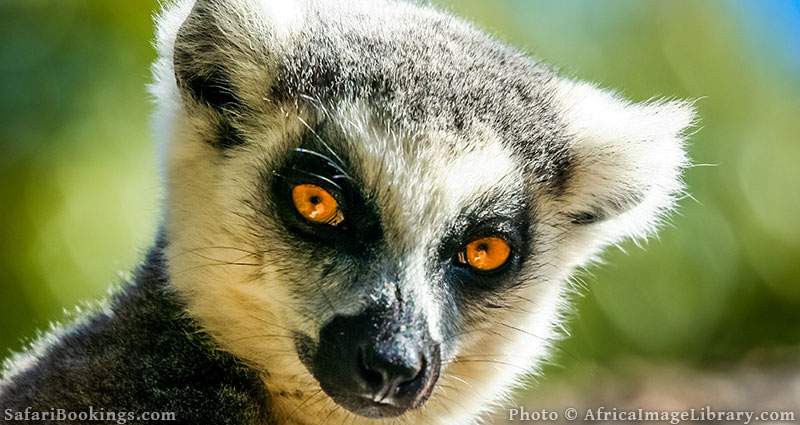 Ring-tailed lemurs are perhaps one of the most common lemur species you'll see in Madagascar, but also one of the cutest. With their big orange eyes and distinctive tails with alternating black and white rings, they look like exaggerated cartoon characters. Even their fighting seems adorable; males engage in 'stink fights', wiping their tails with scent glands and waving it in each other's faces. Anja Community Reserve is one of the best places on the island to witness this and other behavioural treats. My favourite is watching them sunbathe – they love to expose their bellies to the first sunrays with their arms opened wide and their eyes closed.
Tours to Anja Community Reserve
Learning about the local culture at Ifotaka Community Forest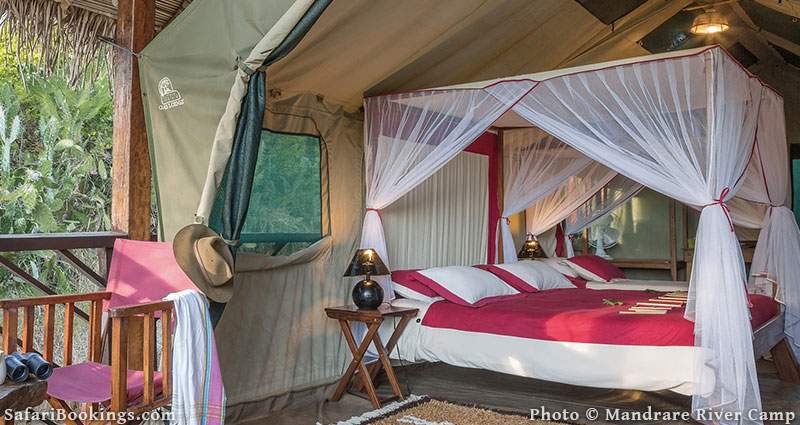 Mandrare River Camp offers luxury tented accommodation in line with a typical all-inclusive African safari camp found all over East and southern Africa, but almost unique in Madagascar. If you stay here, you're in for a fantastic bush experience, excellent service and great food. What makes the lodge really stand out are the range of activities on offer. Your hosts are the local Antandroy people and you'll take a boat trip to a sacred burial site, you'll look for nocturnal creatures in a taboo-protected spiny forest, and you'll be treated to a traditional dance performance between baobab trees at sunset.
Facing a scary aye-aye in the Pangalenes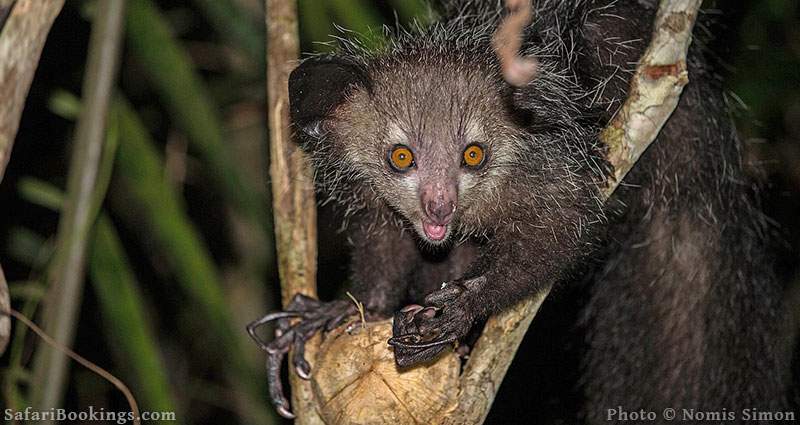 While most lemurs are irresistibly cute and cuddly, the aye-aye is nothing of the sort. In fact this creature, the world's largest nocturnal primate, looks borderline scary. It has perpetually growing rodent-like teeth to make holes in trees and it uses a thin elongated middle finger to retrieve wood-boring grubs. Local belief is the aye-aye is evil and some say that their appearance in a village predicts somebody's death. Unfortunately, this superstition has led to many harmless animals being killed on site. Your best bet to see one of these endangered oddballs is on a night excursion by boat to Île au Coq in the Pangalenes.
Hiking and collecting crafts in the Pays Zafimaniry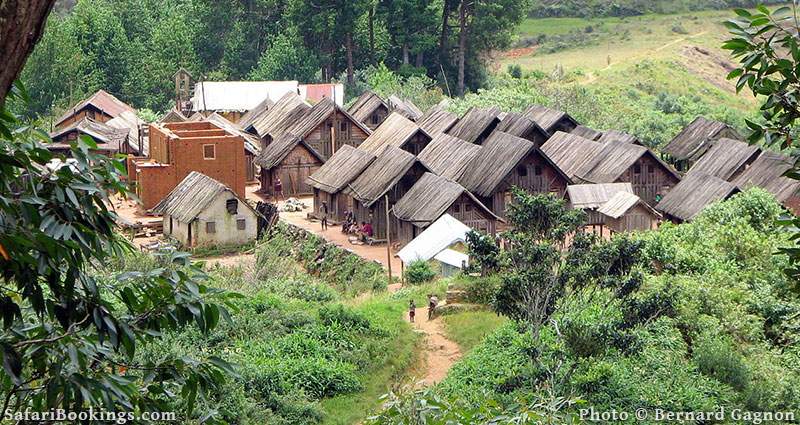 The Malagasy people are renowned for their general crafting skills. Traditional silk production and weaving, decorative paper-making and zebu-horn jewellery design are favourites with locals and tourists alike. Particularly noteworthy are the Zafimaniry people, an ethic group whose traditional woodcraft skills feature on the Unesco Intangible Cultural Heritage List. They practice an ancient tradition of building houses entirely from timber without the use of nails and they decorate the exterior and all furniture with geometric patterns reflecting their Indonesian heritage. They also make beautiful souvenirs, such as carved boxes with intricate inlays, masks, picture frames, etc. The best way to explore the Pays Zafimaniry is on foot, hiking between remote villages, overnighting in simple homestays in traditional wooden houses. If that isn't your thing, look out for these special crafts in the highland town of Ambositra or even in Antananarivo.