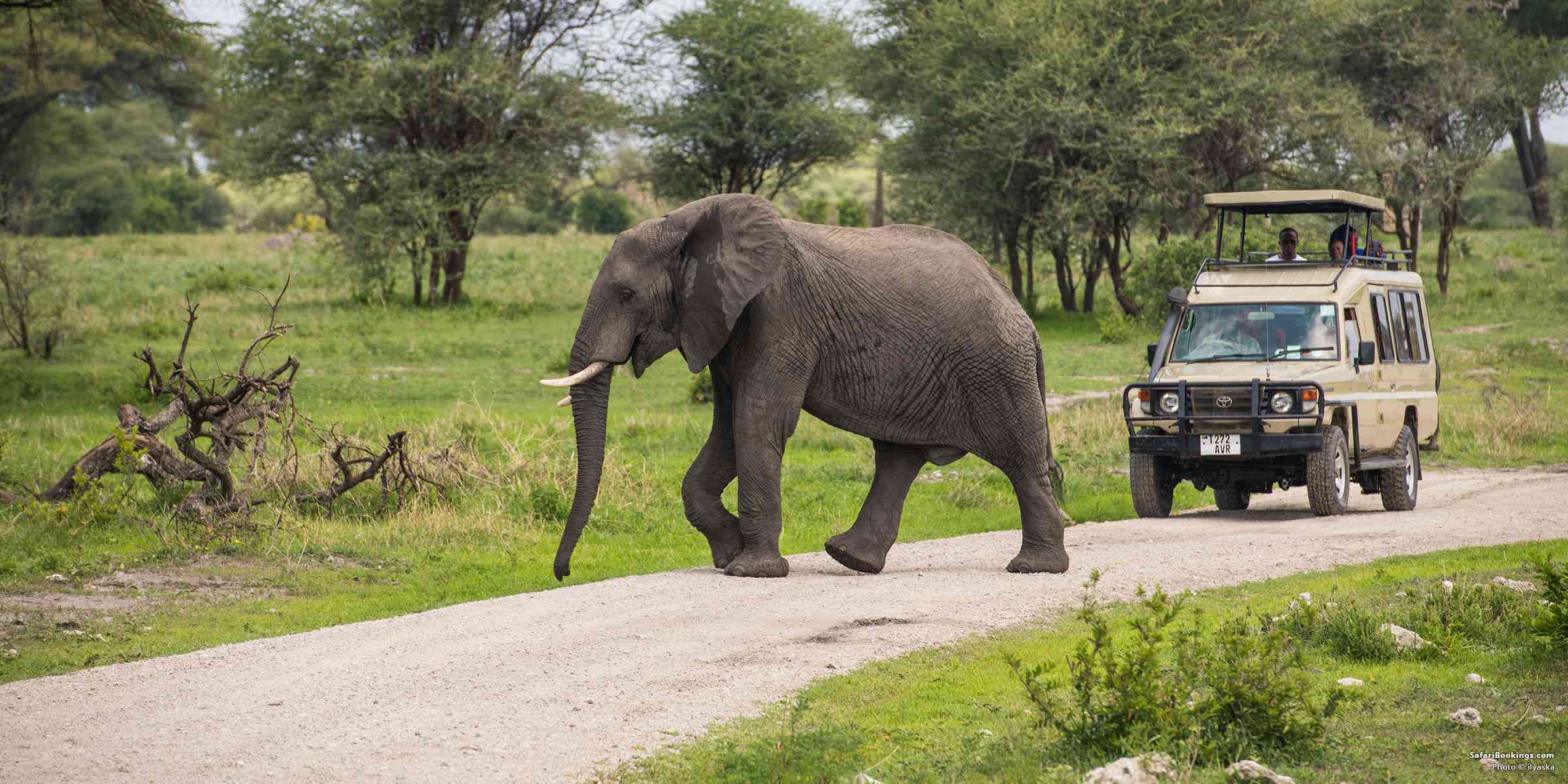 10 Reasons to Use an Africa Travel Specialist

By
Patrick Brakspear
Patrick has been an Africa travel specialist, based in Australia, for over 10 years and prior to that was a safari operator in Mana Pools in Zimbabwe.
In recent times, the internet has certainly changed the travel industry. More and more we find ourselves booking our flights online, arranging car hire and booking hotel rooms over the internet. But booking a safari to Africa is not nearly as straightforward…and it is our contention that you really should book through an Africa Travel Specialist. Here are some reasons to do so:
1. Save Yourself (a Lot of) Time
We know it's fun to browse the internet, see for yourself what's on offer, plan your own trip….but it's a steep learning curve for an African safari and it will take up (a lot of) time. Do you know how many countries are actually in Africa (54 in case you're interested)? How many safari camps and lodges? Too many…leave it to the experts - the Africa Safari Specialist.
Do you know how much time it takes to make payments to multiple camps/lodges, book flights, arrange transfers and airport pickups?  Each will want a deposit, for you to sign their booking conditions, will want to know your arrival and departure times, any dietary requirements. Then there are the final confirmations, final payments…the list goes on!
2. Less Confusing
By the time you've searched the internet, browsed the travel brochures at your nearest retail travel agent, and spoken with friends and family…you will be more confused about where to go (and where to stay) than when you started. Guaranteed!
…and it doesn't end there! The logistics alone will challenge your geographic knowledge (and patience) – flights, transfers, dates, times, airports, pickups, drop-offs. It is far simpler to get someone else to figure it all out!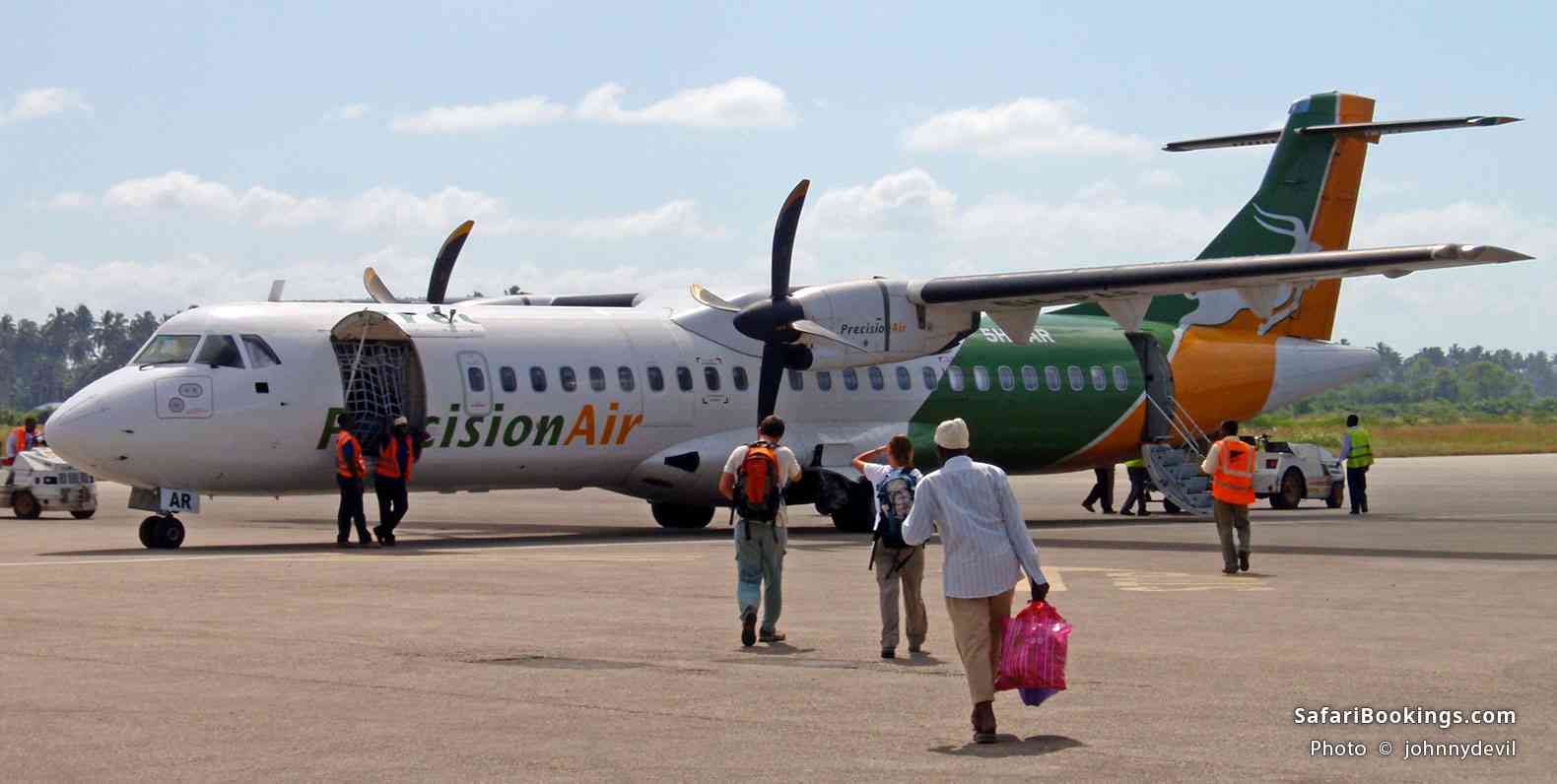 3. Save Money
Most people mistakenly think that by booking through a travel agent they are paying more. This is just not true. Occasionally, you might be able to get a cheaper deal by booking direct. But, as a rule, this is not the case! If you are only looking at a weekend in Cape Town, sure, it's easier to get online and book direct. But if you are planning a 14-day safari – no way! You will not only make better choices, but you will save money, going through an Africa Travel Specialist.
Camps and lodges offer tour operators and travel agents a commission to sell their product. Those tour operators and agents must match, or better, the retail price (rack rate) put out by the camps/lodges or they couldn't compete. The camp or lodge cannot afford to offer a discount because they would then be undermining their agents – plus they are also the ones that bring in over 80% of their bookings. So it really is a level playing field, and if anything, the Africa Travel Specialist might just be able to save you money by passing on any preferred rates they receive or special offers they have on file.
4. Expert Advice
Let's face it, we can all use a bit of advice from time to time (especially about things we know very little!). If you are talking with a reputable Africa Travel Specialist their expertise and knowledge of the logistics, camps and lodges, best times of year, best places for families, honeymooners or small groups…and more, is definitively worth the effort.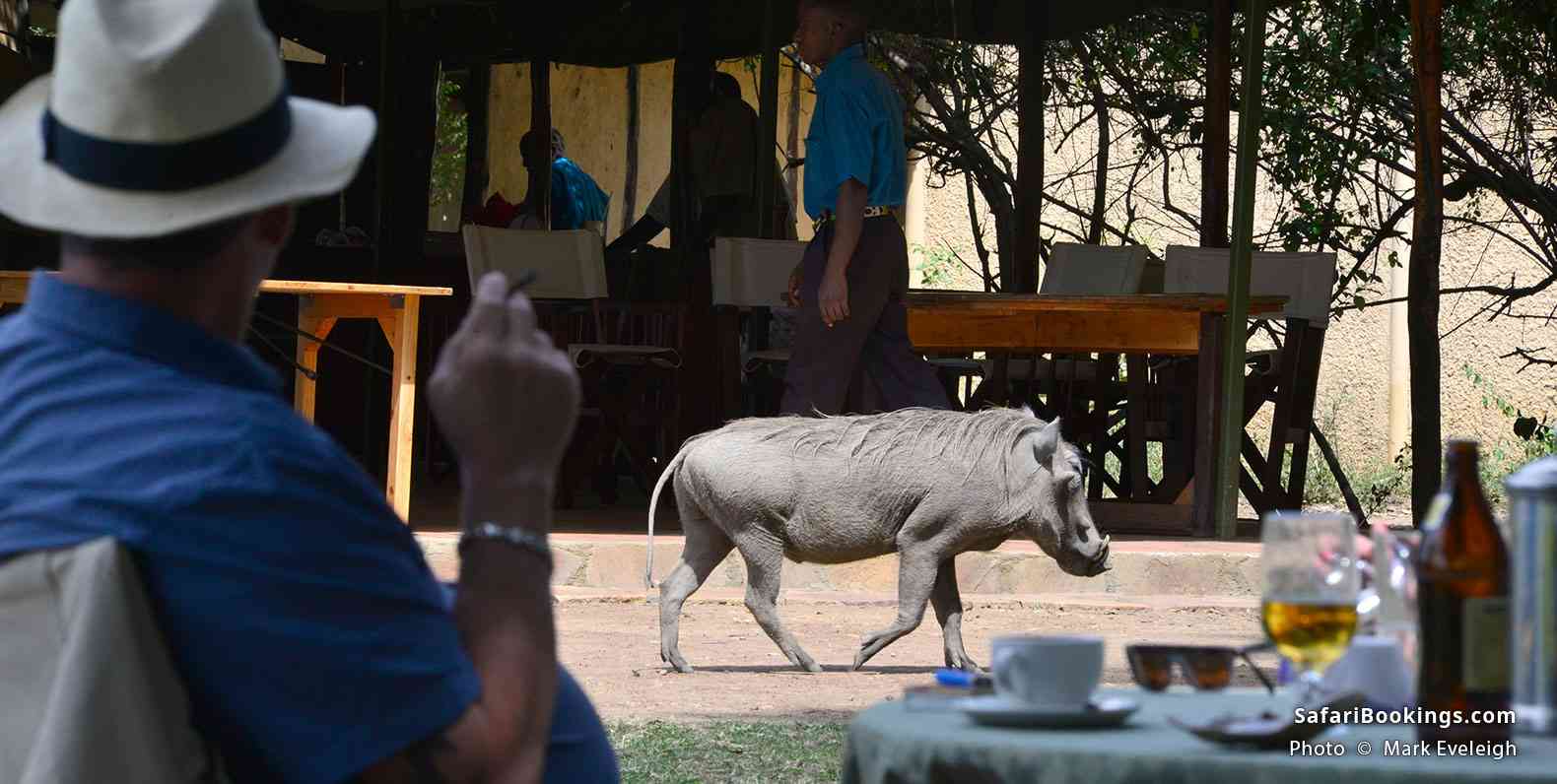 5. Avoid Mistakes
It often comes back to how much do you really know about where you are going? It is so easy to make a mistake because you don't know that you cannot get from A to B on a Tuesday or that your child cannot do X or Y because he/she is not old enough. Please, don't make the mistake of not using an Africa Travel Specialist.
6. Use Their Connections
All Africa travel specialists keep a little black book of all their local contacts. Not just camps and lodges, but relationships with professional organizations on the ground in each country - someone who can meet your plane, ensure that you make your next transfer, hold on to some extra luggage if need be. These are local experts and guides who can show you around, offer advice and ensure everything goes as planned.
7. Details, Details… Details
A good holiday is often all in the details – dates, times, distances, flights, transfers, dietary needs, medical issues…the list goes on.  Your Africa Travel Specialist not only helps plan the best safari itinerary for you…but also makes the arrangements that ensure it all hangs together as it should - joins the dots so to speak. Without that attention to detail, things could go horribly wrong! Then there are the visa requirements, inoculations needed, issues of tipping, as well as what to take on safari, what to wear, will there be Wi-Fi or phone signal, what electrical plugs you need, how much cash to travel with…the list is endless!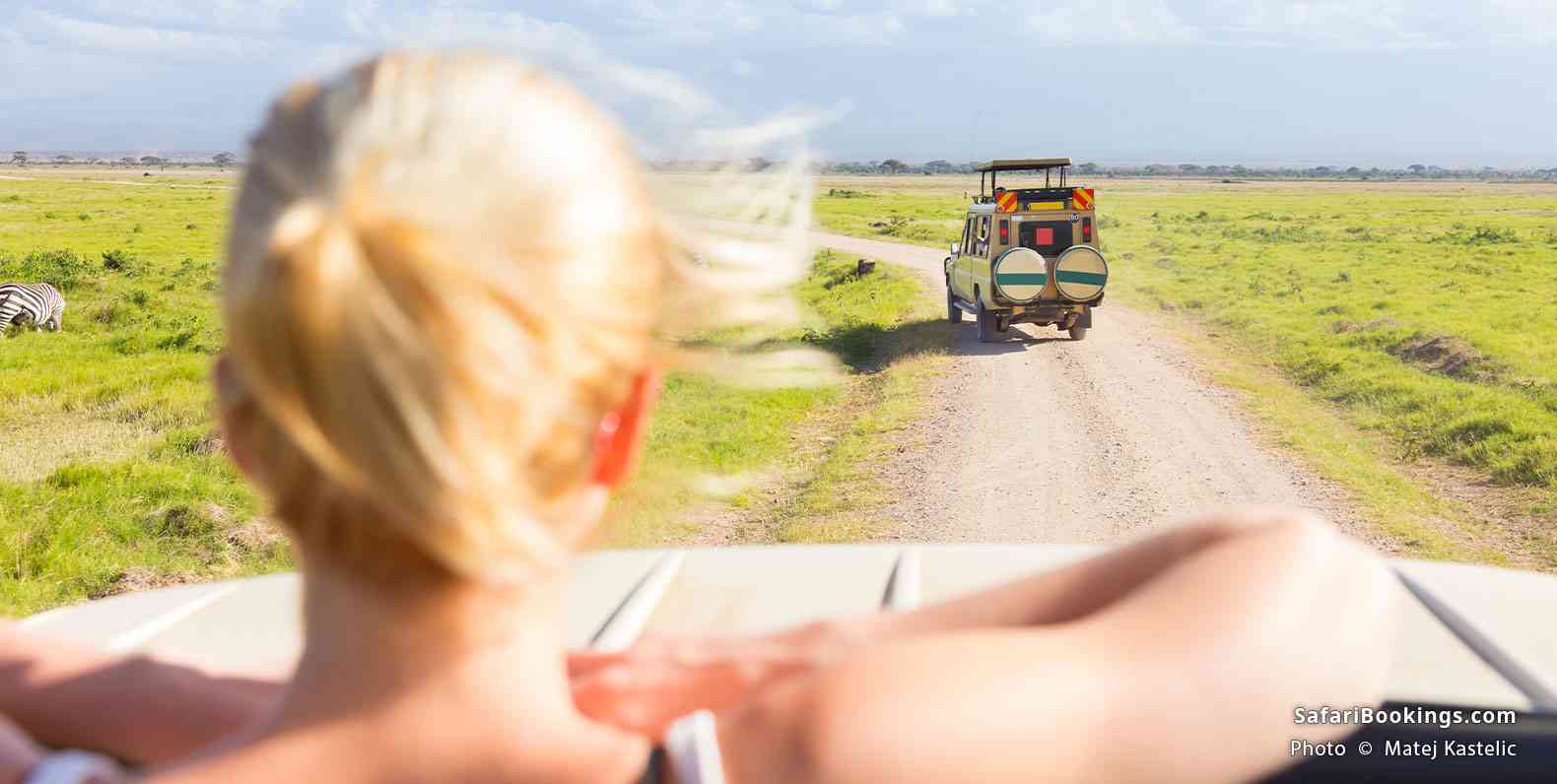 8. A Measure of Protection
Booking your trip through an Africa Travel Specialist also gives you a measure of protection. Sure, you still need to take out travel insurance to cover you should you fall ill, lose your luggage or miss your flight, but using an Africa Travel Specialist means you are not going to make all the obvious mistakes we talked about. And there will be someone on the ground who can help in an emergency. Frankly, getting someone to do all this, someone who specializes in exactly that, provides protection in itself.
9. Your Backup When Things Go Wrong!
When things go wrong, and they do, who will you turn to if you booked online? Your laptop?
10. It's Just so Much Easier
Need we say more? Surely, it makes sense to get someone else to do all the donkey work, make the best choices, fill in the blanks, pull it all together and then hand it over to you all wrapped up in a nice little bow! Surely?
If you need advice on where to find a reputable Africa Travel Specialist, contact us at SafariBookings.com and we'll connect you to one. Have fun and stay safe!
Save This to Pinterest: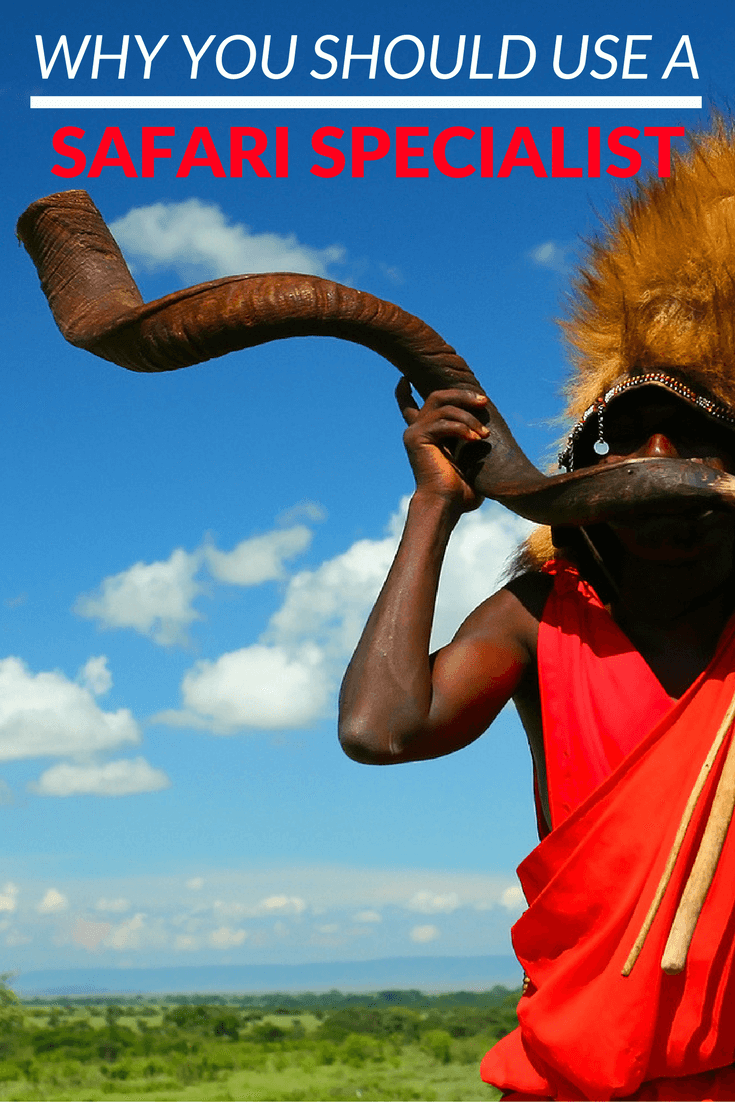 By
Patrick Brakspear
Patrick has been an Africa travel specialist, based in Australia, for over 10 years and prior to that was a safari operator in Mana Pools in Zimbabwe.