Trying to stuff a large, steaming lump of elephant dung into a small glass test tube was not quite what I'd expected when I spent a day in the field as an Elephant Researcher with the Elephants Alive research team. The dung samples are preserved in saline, and the tubes sent to the UK for analysis by one of Elephants Alive's collaborators, Dr Hannah Mumby from Cambridge University. One can just imagine the Customs Officer asking 'Anything to declare?' when arriving at Heathrow!
For 20 years, the inspirational Elephants Alive organisation has been monitoring the social structure and movements of one of southern Africa's largest continuous elephant populations. They have collared more than 60 elephants in over 100 collaring operations throughout the Great Limpopo Transfrontier Park, and have developed an individual elephant identification database of nearly 2000 elephants in the Greater Kruger Area, which includes Kruger National Park.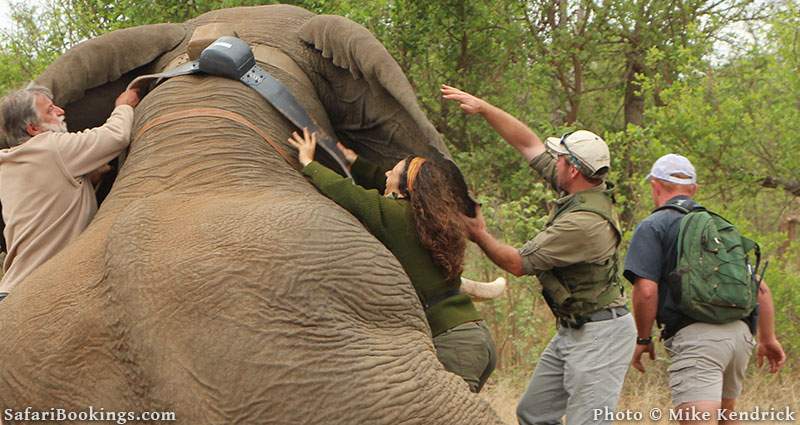 Their long-term research is providing fundamental information for elephant management and protection. It is also informing South Africa's National Parks Board, conservation bodies and landowners on seasonal movements, sustainability of trophy hunting, impact on vegetation and, sadly, poaching hot spots.
We know much less about male elephants than females, yet males could be more at risk from being involved in human–elephant conflicts such as crop raiding, and of course big bulls are top of the poachers' hit list. So Elephants Alive has focused its research on male elephants, and their movements and social interactions via the long-term ID database.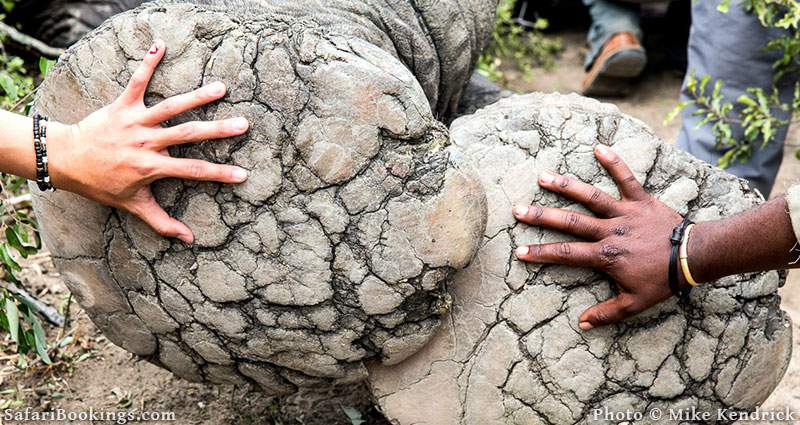 Elephants Alive's research is helping us understand the importance of the oldest bulls in elephant society. These long-lived, old males teach, lead and discipline the younger bulls. Elephants revere their elders, relying on their wisdom to teach them their ways – something we humans sometimes seem to have lost.
Our day in the field starts at dawn with Elephant researchers Ronnie Makukule and Jessica Wilmot, who home in on an individual collared elephants using a special Google tracking link on their iPad, developed by Save the Elephants.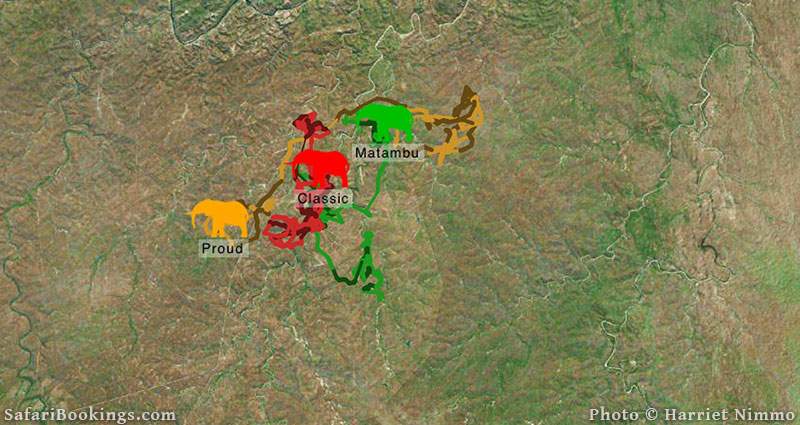 Today we are locating Classic – a majestic bull in his prime, and instantly identifiable from his broken right tusk. He was first collared in 2004, and named for his then perfectly matched, long, slender tusks. Elephants Alive is learning that he is a critical mentor to the younger bulls and is almost always surrounded by youthful followers.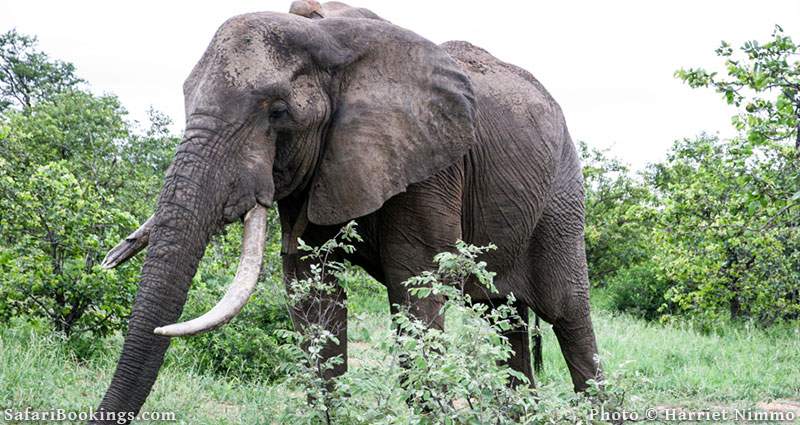 With the latest technology, it is incredible that we can be deep in the African bush, and yet pick up a signal on an iPad, showing approximately where Classic is. Once homed in on the area, Ronnie uses a radio telemetry aerial to precisely locate the bull.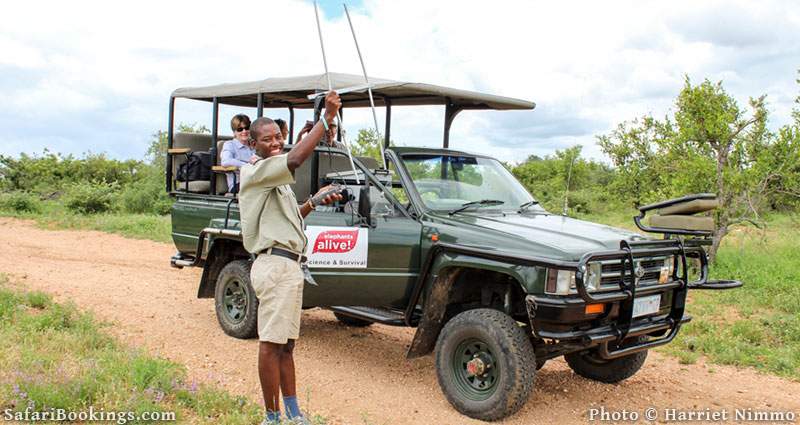 And coming round a corner, there he is, hanging out with four younger males at the waterhole. There is much jostling, jousting, splashing, mud bathing, tree rubbing and trunk tussling – before each bull wanders off in his own direction. With these incredible sentient creatures, it would be wonderful to know what is really going on, what is being said, and who is related to who …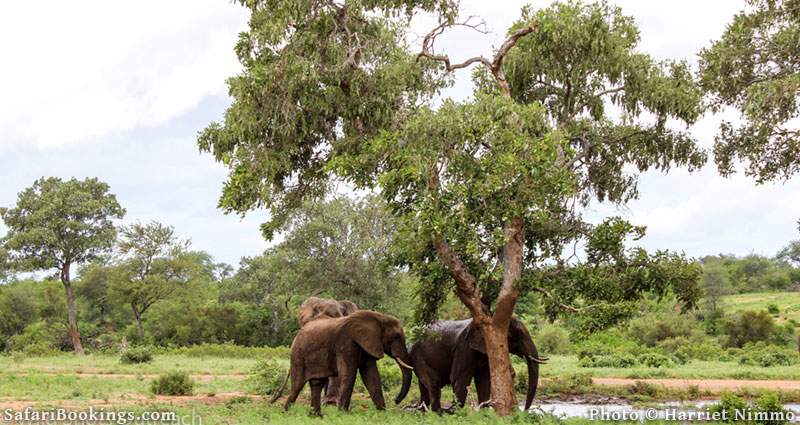 Jess and Ronnie sit silently, holding a microphone aloft, recording the rumbles and noting the associated behaviors so we can try to understand their 'language'. Sometimes an elephant will come and investigate the researchers – obviously trying to understand what we're up to, while we're studying them!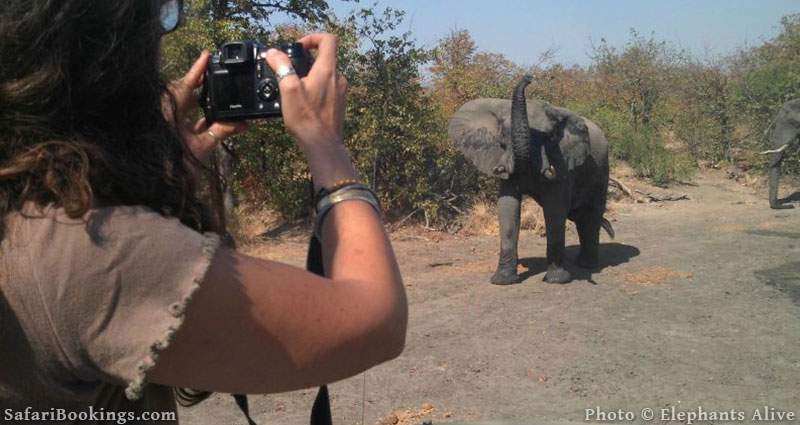 Photos are taken of all the bulls hanging out together to add to the database. Dung samples are collected and carefully labeled for each elephant to work out the genetic relatedness of these bulls and the levels of stress hormones, adding yet another level of fascinating information to our understanding of the bull society. Stress hormones are helping Elephants Alive to identify 'fear landscapes' – areas that elephants are avoiding, such as poaching hot spots.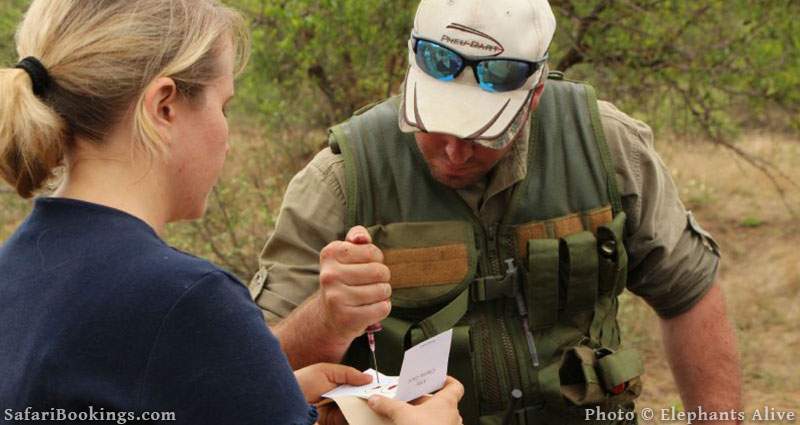 Thanks to Elephants Alive and its research, we are beginning to get an insight into the sophisticated communications and social structures of these complex and magnificent pachyderms. Most importantly, we can apply this understanding of their lives and behavior to help African elephant conservation.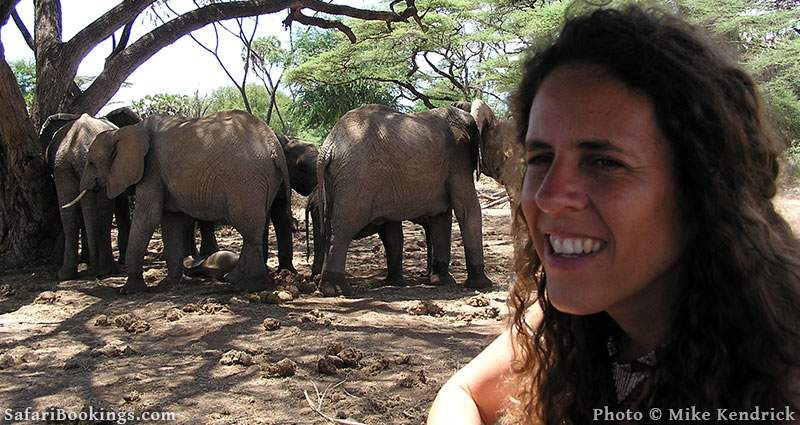 Elephants Alive's team is led by Dr Michelle Henley, co-founder, CEO and principal elephant researcher. When asked what Elephants Alive's biggest challenge is, Michelle explains that staff are 'trying to provide advice on both how to best manage expanding populations in fenced reserves within South Africa, while simultaneously educating people on the alarming pan-African decline facing elephants'.
With expanding human populations putting ever more pressure on Africa's reserves and national parks, and increasing threats from poaching, Elephants Alive's work is ever more crucial.