African Elephants, one of only a handful of keystone species (animals who have a substantial and unique influence over their ecosystem and are considered vital to its health), are remarkable creatures with the innate ability to alter their surrounding environment.
They play a unique role in the way an ecosystem functions and are crucial to the health of Africa's forests and savannahs, planting seeds and creating habitat wherever they roam. Without this keystone species, the ecosystem would be considerably worse off and aspects might be lost forever.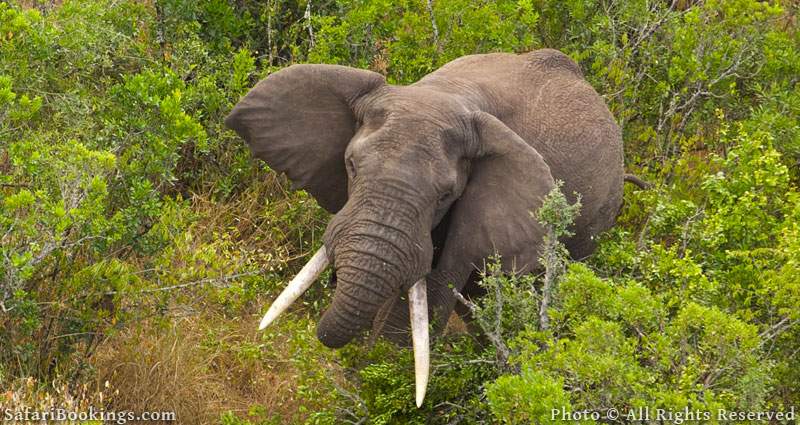 But elephants are much more than world-class environmental engineers; they are sentient creatures with the largest brain of any land animal and three times as many neurons as humans. Elephants are some of the most intelligent, social and empathetic animals to have ever walked this earth, leading most learned people – especially those who have been fortunate enough to spend considerable time in their presence – to look at these enigmatic grey giants with reverence and wonder.
Counting African Elephants
Not long ago, Paul G. Allen's Vulcan Inc. conducted the Great Elephant Census: the first ever pan-African survey to try and accurately determine how many elephants remain on the continent. The comprehensive census of the 18 elephant range states counted a total of 352,271 elephants with a final population estimate of 378,786.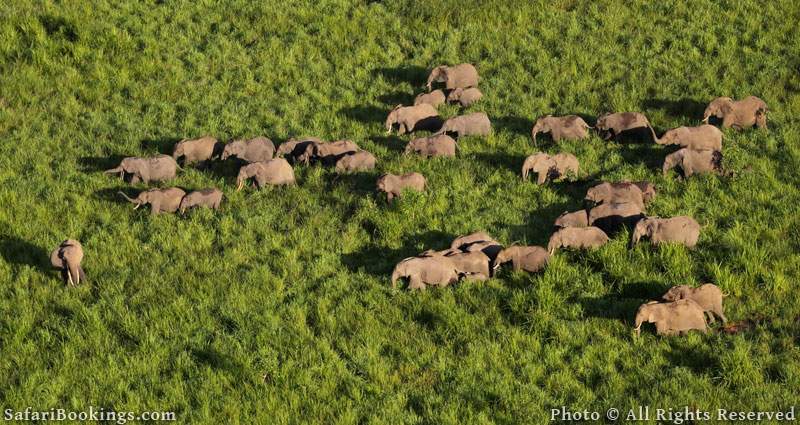 The stats from the census make for rather dismal reading: elephants showed a decline in 15 of the 18 countries surveyed and a 30 percent population decrease across the continent. This equates to a mind-numbing 144,000 elephants lost between 2007 and 2014. The current rate of decline is eight percent per year – primarily due to poaching, although human-elephant conflict (HEC) deaths are on the rise. When you consider that there were believed to have been as many as 20 million African elephants prior to European colonization, and an estimated 1.3 million alive in 1979, these results – and more worryingly the steep downward population trend – are terrifying.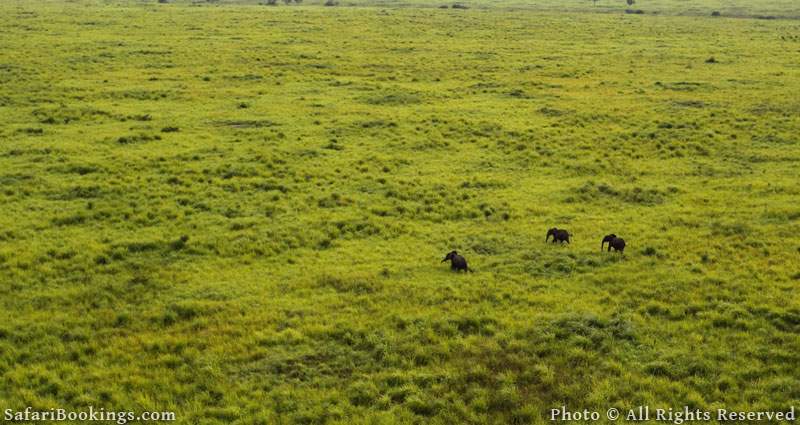 Tanzania lost 60% of its elephants in just five years, and nowhere was harder hit by the recent poaching pandemic than southern Tanzania with ground zero being the Selous. Bisected by the crocodile-infested Rufiji River, and home to the world-renowned Stiegler's Gorge, the 50,000 square kilometre Selous Game Reserve is an iconic safari destination despite its ongoing hydro-dam development and industrial-scale ivory poaching challenges. Formerly the ultimate elephant stronghold, commercial poaching gangs have decimated the herds in Selous with elephant numbers plunging by 90 percent in less than 40 years to around 15,200 animals today.
Botswana – An Elephant Sanctuary
Thankfully, it's not all doom and gloom for Africa's elephants. There are some countries that are bucking the downward trend and managing to maintain – or even grow – their elephant numbers. First and foremost amongst these Loxodonta (African elephant) powerhouse nations is Botswana, which is home to an impressive one third of Africa's remaining elephants!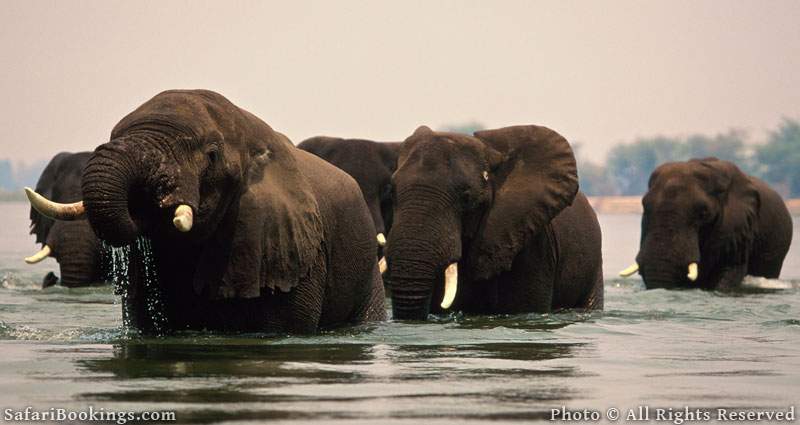 The exact number of elephants in the country has been the subject of much conjecture, especially considering the transient nature of the elephant population that moves into neighbouring countries like Namibia and Zimbabwe, but more than 130,000 elephants are thought to reside in this predominantly arid country. Botswana has used the military for anti-poaching purposes, but most experts agree that it is the comparatively small human population of just 2.3 million people in a relatively large country that has been the single most influential factor to Botswana's elephant conservation success.
Leading the Way in Elephant Conservation
While Botswana has Africa's best track record for conserving elephants at the national level, there are a number of outstanding non-governmental organizations (NGOs) doing incredible work. They partner with, and support, the often-under-resourced public sector conservation departments tasked with protecting Africa's beleaguered elephants and diminishing natural resources.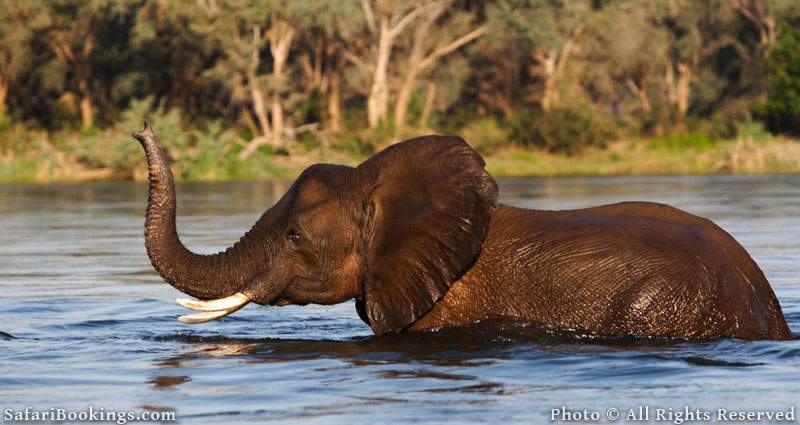 Of all the organizations involved in protected area management and safeguarding elephants, the non-profit African Parks has an inspiring track record. It is right at the front of elephant conservation, and often in some extremely challenging parts of the continent, such as Zacouma in Chad and Garamba in the DRC. With 15 protected areas already under long-term management, and a vision of having 20 parks by 2020, African Parks is uniquely positioned to have a broad-scale impact on elephant populations. The recent 500 elephants project – which saw 500 of these grey behemoths translocated and 'rehomed' within Malawi – is a good example of African Parks' ability to act at scale to preserve elephants.
East Africa & Elephant Conservation
When examining elephant conservation at the ecosystem level, East Africa stands out as having the highest concentration of highly respected and proactive elephant-orientated non-profits on the continent. Three of these dynamic organizations are featured below.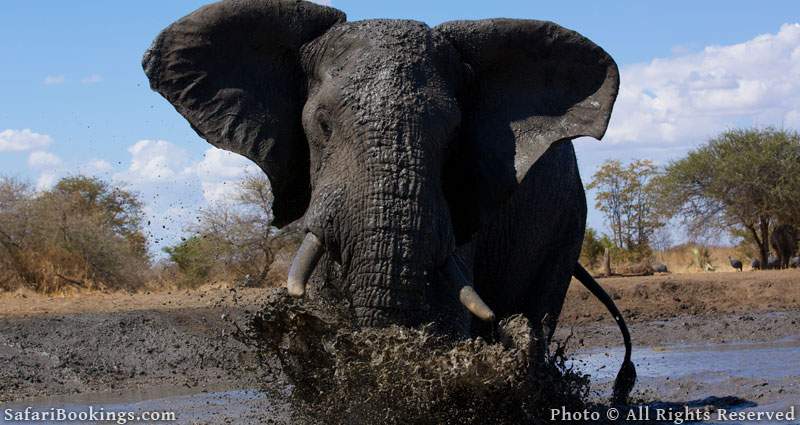 Save the Elephants (STE) aims to secure a future for elephants and to sustain the ecological integrity of the natural places where they live, promoting their intelligence and developing a harmonious relationship between humans and elephants. Though primarily based in Samburu National Reserve in Kenya, STE is involved in elephant-related projects across Africa, focusing on elephant collaring, radio tracking and carrying out rigorous research studies. By researching and better understanding their movements, ecology, behaviour, and by looking at conservation from an elephant's point of view, STE promotes a more informed and evidence-based management approach to successfully conserving elephants and their natural landscapes. Elephant populations are rapidly dwindling in the wild and without urgent action these sentient beings could be gone within a generation.
Save the Elephants, in partnership with the Elephant Crisis Fund, is determined not to let that happen. Their research is supported by an ability to provide rapid, catalytic support for effective conservation initiatives designed to stop the killing, thwart trafficking and curtail the demand for ivory.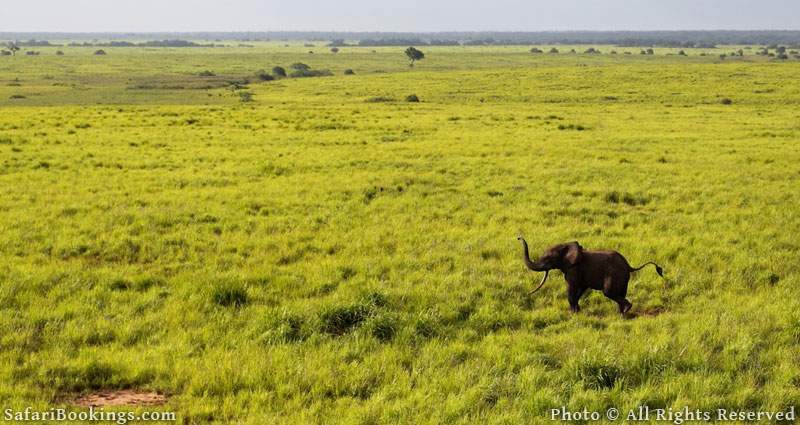 Mara Elephant Project was established with the single-minded purpose of saving the African elephant population in the Masai Mara. This grassroots, field-based organization adopts a multi-pronged approach that includes: collaring, monitoring and researching elephants, while simultaneously combatting poaching and addressing human-elephant conflict (HEC) along the periphery of the Mara ecosystem. Protecting subsistence farmers from rampaging, crop-raiding elephants across their extensive dispersal area is of paramount importance to successfully mitigating HEC and ultimately achieving a win-win situation for elephants and people.
Despite Tanzania having proven to be the worst performing country for elephant conservation over the last decade, there are shining lights and indisputable evidence of what can be achieved with the right resources and a robust public-private partnership.
Elephant Populations Bucking the Trend
Against all odds, the giant tuskers of Tarangire National Park have survived the poaching purge with both Tarangire and Serengeti showing growing elephant populations despite the elephantine carnage elsewhere in the country. Within the Serengeti-Mara ecosystem, the Singita Grumeti Fund is responsible for managing the Ikorongo and Grumeti Game Reserves complex (IGGR) in the western corridor. Fifteen years after its inception, this dynamic and collaborative non-profit concentrates its resources and technical expertise in five key areas: anti-poaching and law enforcement, habitat management, community outreach, stakeholder engagement, and research and monitoring.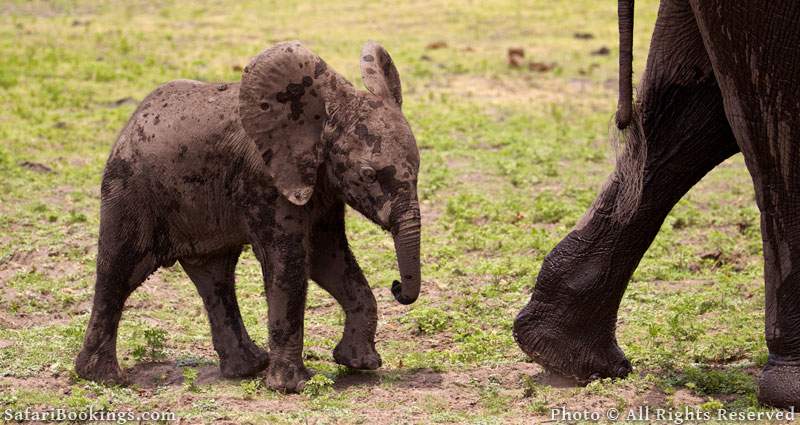 The Fund's results speak for themselves when you consider that the local elephant population has quadrupled in the last 15 years to the point where a quarter of the elephants inhabiting the greater Serengeti-Mara ecosystem now reside within the IGGR complex – despite this being a mere five percent of the protected area overall.
Against the sobering backdrop of roughly 30,000 African elephants being killed for their ivory every year, there are encouraging signs and rays of hope for Africa's largest and most conflict-prone terrestrial mammal. While there is no denying that elephants are indeed in crisis, there are a number of dedicated non-profits doing herculean work to turn the tide. We owe it to Africa's giant grey gardeners and the world's foremost landscape engineers – not just for their longevity, but also for our rationality – because a world without elephants would be an immeasurably poorer place.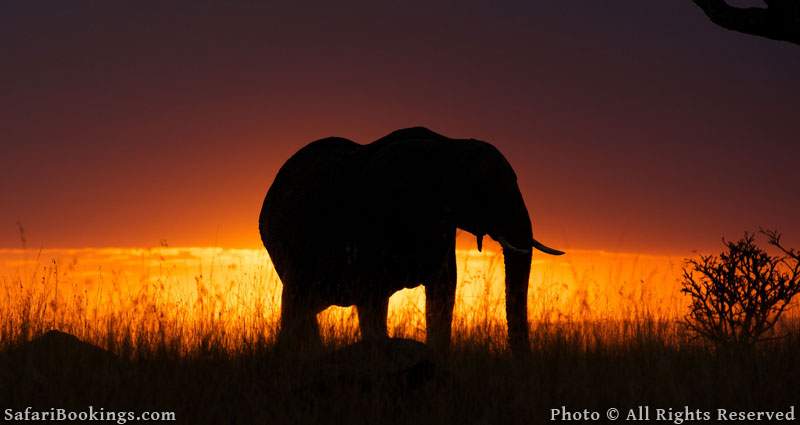 All of the organizations mentioned above are worthy causes that rely on donor support in order to carry out their noble mandates. They are deserving of your support and you can rest assured that every dollar you give will be spent in the field to safeguard elephants and ensure that your grandchildren also get to appreciate these remarkable and compassionate creatures.