It's a dream you've had for years. A safari in Africa! And now, finally, you've booked your trip. You can hardly contain your excitement. In no time at all you're going to be listening to the shuddering roar of lions at night and cooing over sweet baby elephants. There's no doubt about it – this is going to be the holiday of a lifetime. But there's a problem. There's endless information online and in guidebooks about which national parks and reserves to visit, what you might see when you get there and where you should stay. But there's not so much information on what you actually should bring on a safari – the safari essentials.
You don't need us to tell you to pack a toothbrush, insect repellent and your passport, but here are a few items that you might not have thought of. They'll go a long way towards ensuring this really is a holiday of a lifetime. We'll start with the more obvious items, and end up with one, well, not-so-essential.
Hot weather gear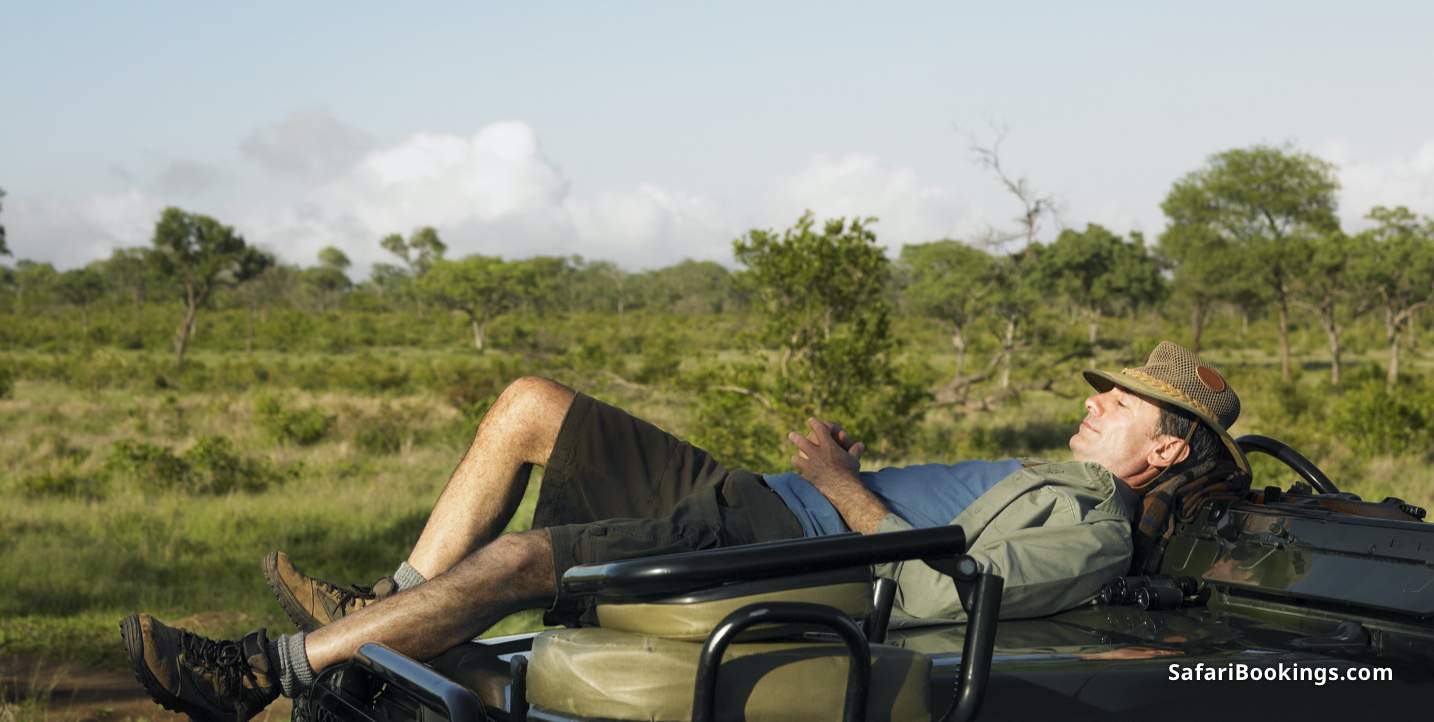 The sun in Africa is fierce. Without a wide-brimmed hat and plenty of strong sunscreen, you're going to get quickly frazzled. These are true safari essentials. Bring some swimming gear too, because many lodges have pools.
Cold weather gear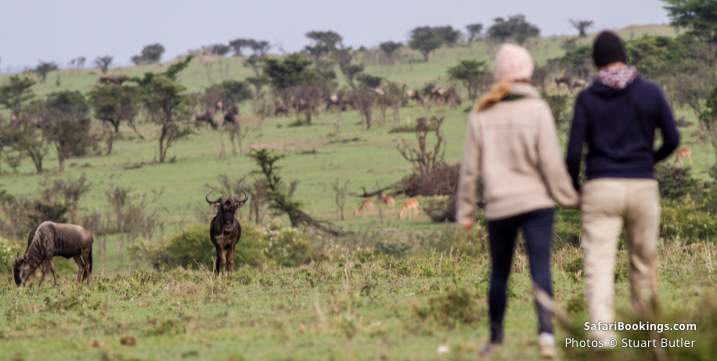 The sun might be fierce in Africa, but dawn (the best time for wildlife viewing) can be nippy. This is especially true in higher altitude areas such as Tanzania's Serengeti or Ngorongoro, or Kenya's Masai Mara. In such places, you'll appreciate a thick, warm fleece. You'd better throw in some wet weather gear too, because when it rains in Africa, it really rains...
Camera equipment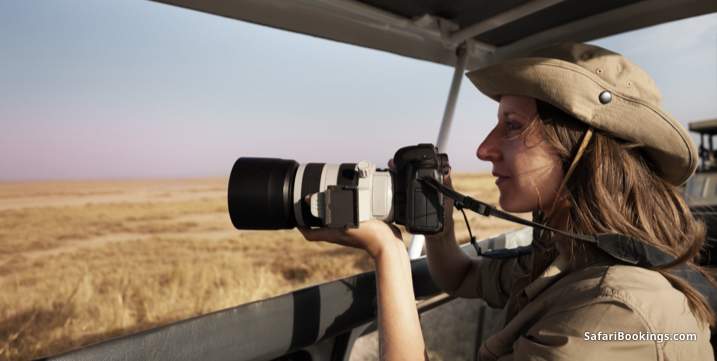 Everyone seems to turn into a budding wildlife photographer while on safari. However, unless you want all those animals to appear in your pictures as nothing more than tiny indecipherable dots, you're going to need to pack an SLR camera and a big lens (300mm minimum). Such a lens is an expensive bit of kit, but admit it – carrying it around makes you feel just a bit more authentic.
Binoculars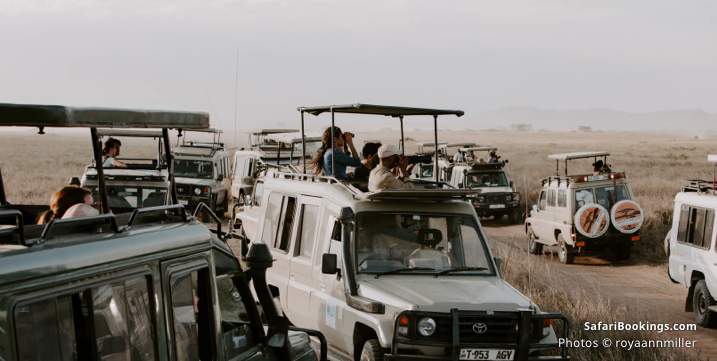 Is that a sparrow way off over there or an ostrich? Well, without a decent pair of binoculars you're never going to know. And bring one pair for each member of your party or you'll end up bickering about whose turn it is to use them.
Field guides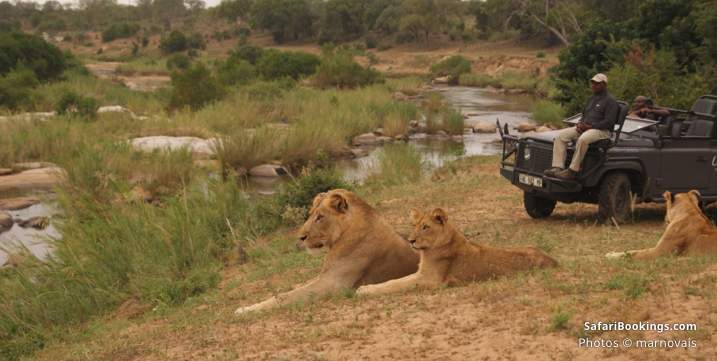 If you've signed up for an all-inclusive safari complete with a wildlife guide, then technically field guides to the animals and birds of Africa shouldn't be required. Your guide should be a walking, talking and gin-and-tonic-serving encyclopaedia. Otherwise, good field guides – especially one for the birdlife – are safari essentials. They're also very useful for boring your travel companions with 'fascinating' facts about the all the different nightjars you probably won't encounter…
Walking shoes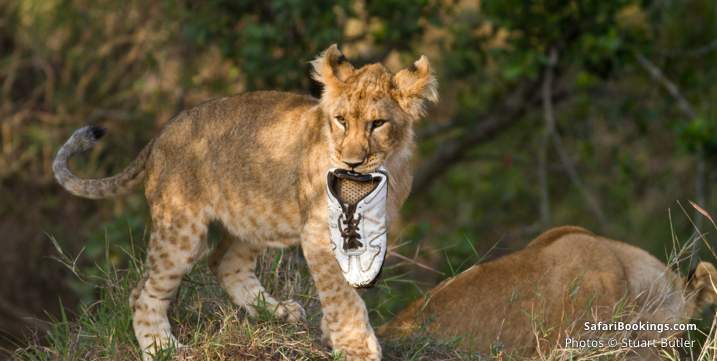 To most people, a safari means sitting safely in a comfortable jeep peering at a group of lions tearing into a wildebeest carcass. And if you want to get close to the big mammals (particularly the sort who are happy to swap a wildebeest lunch for a human lunch) then you do need to be in a vehicle. However, if you want a more in-depth connection with the African bush, and one where you can smell, touch, hear and even taste the savannah, then you need to don hiking shoes and set out on a thrilling bushwalk. An expert guide will both keep you safe and reveal all the ecosystem secrets that you'd never have seen from a vehicle.
A sense of romance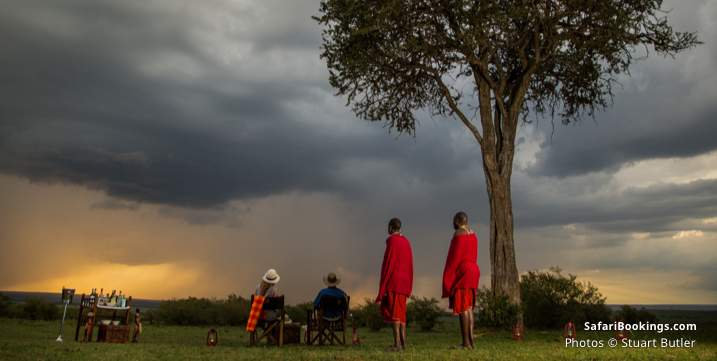 What could be more romantic than sitting with a gin and tonic in hand, and watching the sun set over the African savannah as elephants splash and frolic at a nearby waterhole? Ah yes, doing it with gin and tonics in two sets of hands… Done properly, an African safari might well be the most romantic holiday you ever take, so make sure you remember to pack a suitable safari companion.
An appetite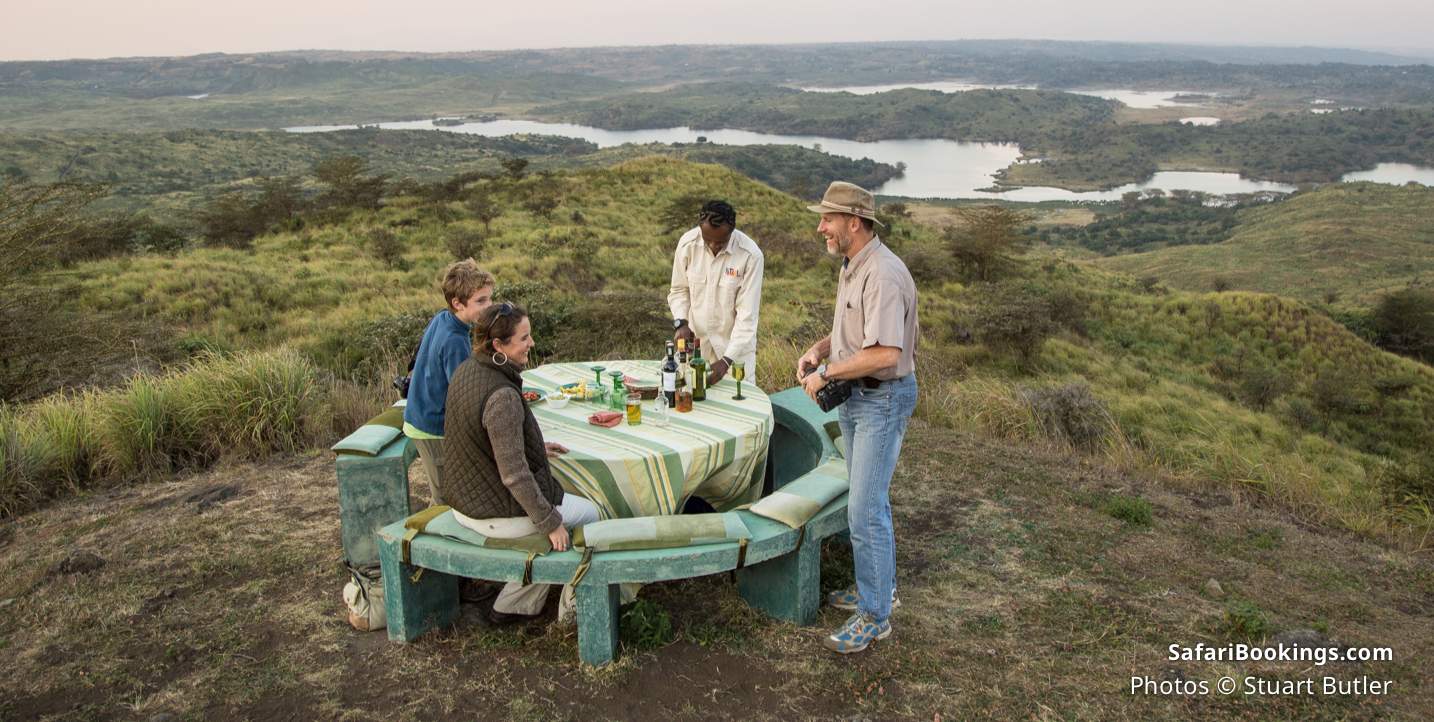 All that sitting about in comfort watching Mother Nature's other creatures race about hunting – or being hunted – is a hungry business. So it's a good job that on the average safari an inordinately large amount of time is spent eating. There's the awfully civilised 'bed tea' and biscuits when you wake up for a dawn safari. There's the full, fried English breakfast when you get back. There's the three-course lunch with wine. There's the afternoon tea and cakes before an evening safari. There's the snacks – sensibly washed down with alcohol – at sunset. And then, to top it all off, there's the three-course dinner with more wine. Bring a healthy appetite and leave the scales and diet at home.
Safari clothing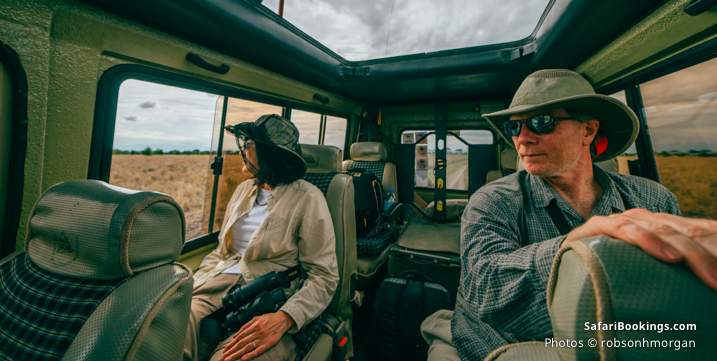 You'll probably encounter other tourists decked out in sensible khaki and beige coloured safari shirts and trousers. The defining feature of this kind of clothing is lots and lots of pockets, though why is never made entirely clear. Unless you have dreams of being Ernest Hemingway in his Green Hills of Africa best, then you really don't need any special safari clothing.
And now, using this not entirely comprehensive list of suggestions for what you should bring on a safari, pack your bag and safari njema (nice trip)!