It's a pleasure to chill out at Karkloof Safari Spa and Wildlife Retreat, South Africa. Could this be the most relaxed safari destination in Africa?
In territory ruled by sport hunters or formidable natural predators, grazing animals have to live on their wits. Sometimes, they're so much on guard that it can be tricky to get anywhere near them.
However, at Karkloof Wildlife Retreat, the game reserve attached to Karfloof Safari Spa near Pietermaritzburg in KwaZulu Natal, South Africa, the atmosphere is refreshingly relaxed for animals and visitors alike.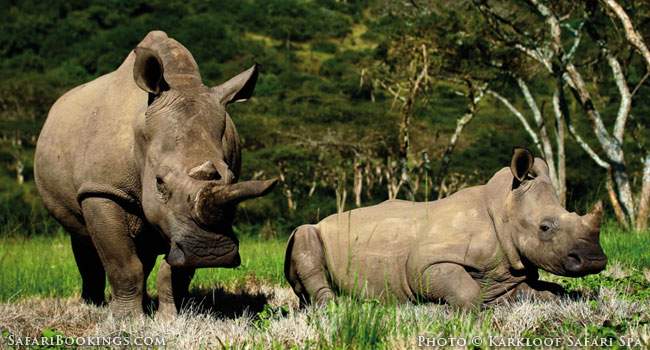 There are no lions in this beautiful, steep, wooded wilderness, so the antelopes, zebras and giraffes live peacefully and you can observe them at leisure. The rhinos, too, seem positively chilled out. In a country where poaching is an ongoing problem, watching rhinos at close range is a rare and special privilege.