Dreaming of an island holiday? Maybe some sun, sand and sea are exactly what you need. There is no better way to get away from it all than relaxing on a tropical beach. Whether you want to go to Zanzibar, one of Africa's must-see bucket list destinations, or you are in the mood to explore one of the lesser-known island escapes, Tanzania has it covered.
In need of inspiration? Here are some of my favourite islands of Tanzania:
Zanzibar Island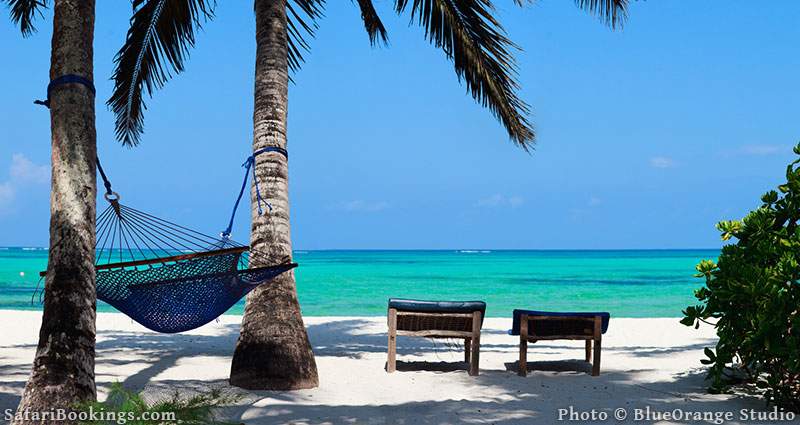 Zanzibar, widely known as Spice Island, exudes an air of romance and mystery. Once ruled by Omani sultans, this tropical paradise is steeped in history with an ancient Swahili culture still very prominent today. The palm-lined, white sandy beaches, turquoise waters of the Indian Ocean, and excellent collection of luxury resorts and boutique hotels are the key ingredients of a dream beach holiday (or an add-on to a Tanzanian safari). In such an idyllic environment, you might just want to laze the days away and maybe hit the reefs for some snorkeling or diving. Make sure, though, to visit Stone Town, with its traditional Swahili atmosphere and large collection of historic buildings.
Pemba Island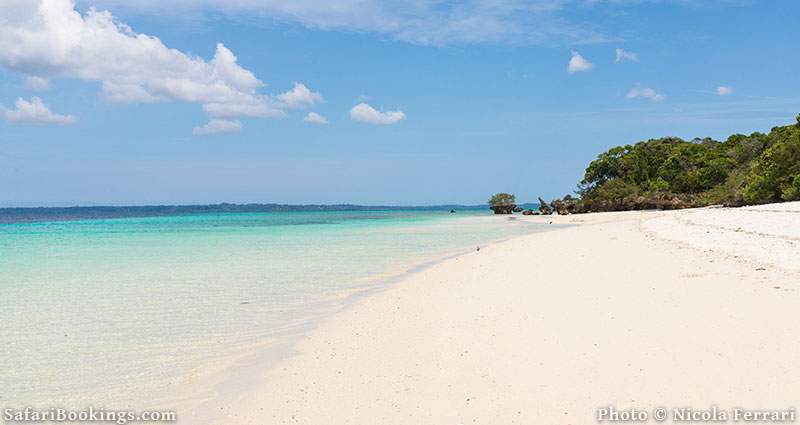 Pemba is the second-largest island on the Zanzibar archipelago. Much less developed for tourism than its famous neighbor, Zanzibar Island, Pemba is a great destination for those wanting to get away from it all. A handful of guest houses and hotels cater mostly to diving enthusiasts and intrepid travellers. A not-to-be-missed inland excursion is a hike through Ngezi Forest Reserve, a 1,500ha remnant of indigenous forest that once covered the entire island. This is the best place to see the four endemic bird species that Pemba is famous for (Pemba white-eye, sunbird, green pigeon and scops owl) as well as a colony of Pemba flying foxes.
Mnemba Island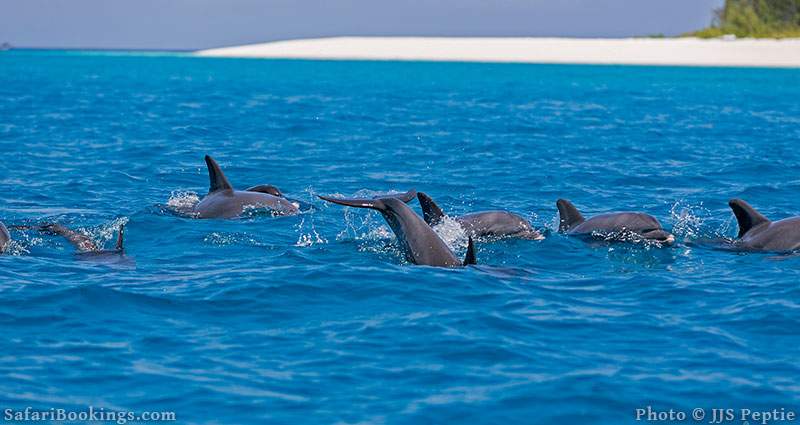 The tiny hideaway island of Mnemba, just 2.5km northeast of Zanzibar, is one of Africa's most romantic beach retreats. Accommodation on the private island consists of 12 rustically chic beachside bandas, and a private butler will take care of your every whim. Enjoy a walk on the cool powdery-white coral sand, a candlelit dinner served on the beach with the waves lapping on your feet, and a charming dhow cruise into the sunset. Most of all, explore the underwater world of the Mnemba atoll, a marine reserve teeming with marine wildlife including turtles, dolphins and large schools of small fishes.
Chumbe Island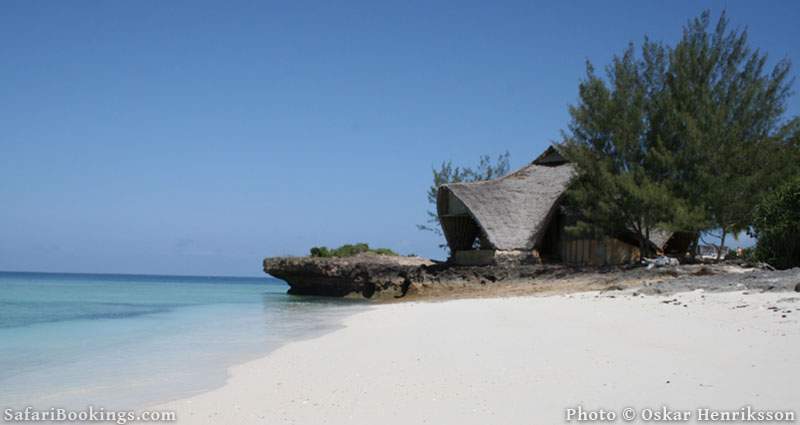 Nature lovers will enjoy a visit to Chumbe, a small uninhabited coral island near Zanzibar. The Chumbe coral reef, a protected sanctuary famous for its coral diversity, offers excellent diving and snorkeling opportunities. On land, you can follow a walking trail circumnavigating the island through pristine forest, rockpools and secret beaches. About 60 bird species have been recorded, including breeding pairs of the rare roseate tern and you might catch a glimpse of the secretive Ader's duiker. Even more exciting are the giant nocturnal coconut crabs which crawl out of coral crevices at dusk. These endangered, slightly scary-looking creatures weigh up to 4kg. You can visit the island on a day-trip, but an overnight stay in the zero-impact, eco-friendly Chumbe Island Lodge is highly recommended.
Mafia Island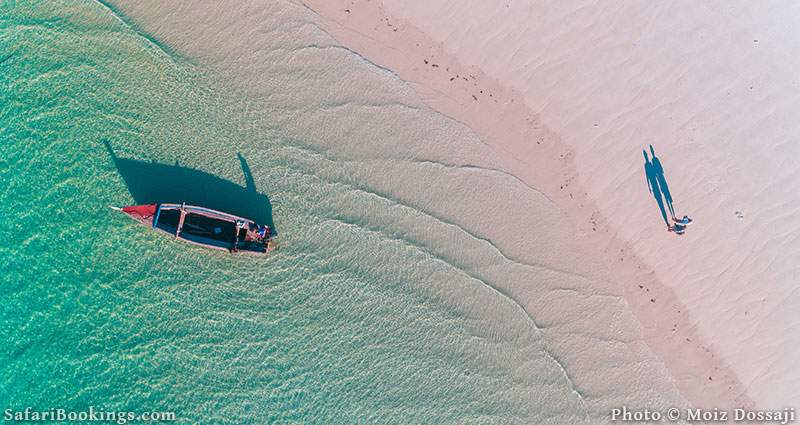 Mafia Island, part of the Mafia archipelago, is known as one of East Africa's premier diving and snorkeling destinations. An 820km² /317 mi² marine park protects the extensive reefs harbouring about 50 types of coral and 400 species of colorful fish. Turtles are often spotted too. This little-known destination is serviced by a small number of upmarket lodges catering to limited numbers of visitors. Mafia is the perfect sand and sea destination, away from the crowds.
Kilwa Kisiwani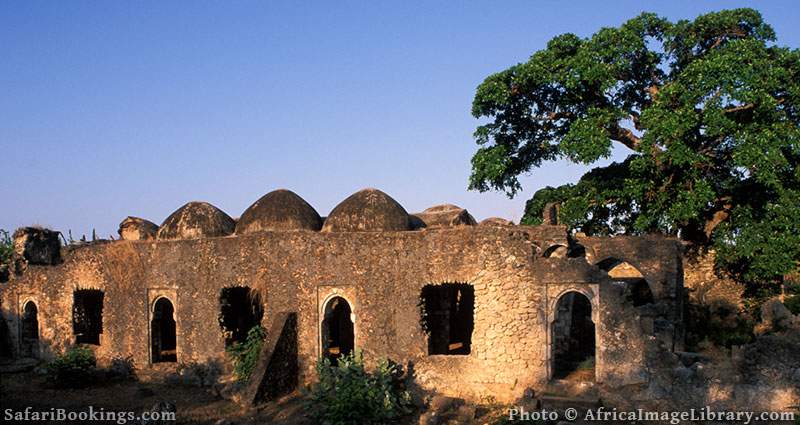 The south coast of Tanzania isn't developed much for tourism. That probably explains why one of the most important historical sites in East Africa is little known and rarely visited. The ruined city of Kilwa Kisiwani is the most important relic of the Swahili trade that dominated the coast from medieval times until the arrival of the Portuguese in 1505. To see this fascinating UNESCO World Heritage Site, you need to cross the 2km-wide channel from Kilwa Masoko by boat. Visit with a local guide to bring alive the labyrinth of derelict palaces, ancient tombs and the spiritual centrepiece of the Great Mosque.
Changuu Island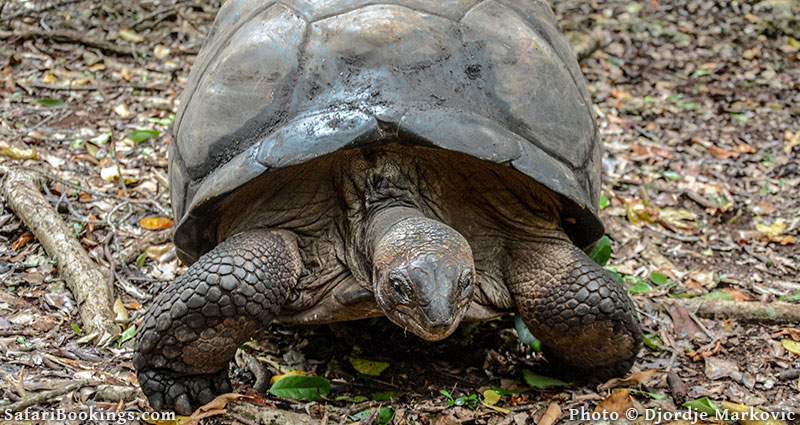 A visit to Changuu Island, also known as Prison Island, is one of the most popular excursions from Zanzibar. The best way to get here is on a traditional dhow; the trip from Stone Town takes about 30 minutes. The main attraction is a colony of Aldabra giant tortoises, imported from the Seychelles in the 18th century. Several of these reptiles are over 150 years old and they weigh on average 200kg. A half-day trip also gives you the opportunity to swim in the crystal clear waters, snorkel along the reef with an array of colorful fish and relax on the beach. Lunch is usually included too. Alternatively, you can book into the luxurious Changuu Private Island Paradise Resort for an overnight stay.