Zimbabwe has seen some troubled times of late. But its incredible safari destinations are still safe to visit and need tourists now more than ever. Sue Watt takes us to some of her favourite lodges and camps along the banks of the mighty Zambezi.
After Mugabe's sudden fall from power in November 2017, there was a real buzz around Zimbabwe and hopes were high for a return to a fair democracy. A flurry of new camps and lodges, many in the pipeline before the change in political fortune, added to travellers' revived interest and visitors started flowing back. Sadly, that optimism has been sorely tested following violence in Harare after the elections in August 2018 and more recently as a result of the fuel crisis and failing economy.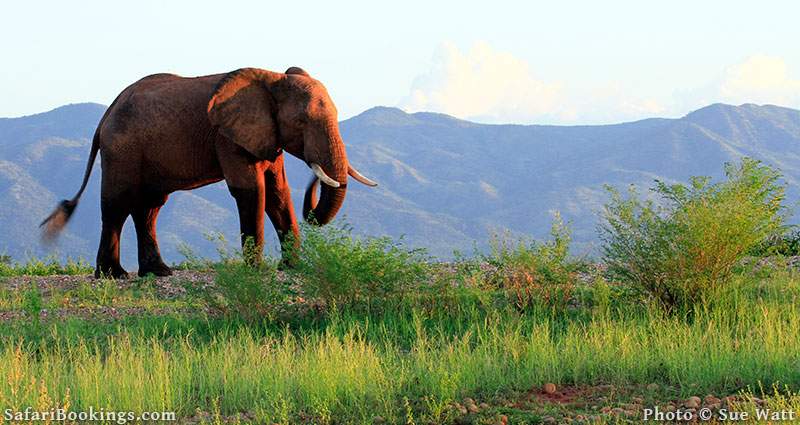 But please don't give up on Zimbabwe. I've been travelling here since 2004, in its darkest days, and visited three times last year alone. This incredibly beautiful country and its resilient people need tourists more than ever – the national parks will only survive the ever-increasing pressures of poaching, poverty and human encroachment if visitors actually come to experience them and their wildlife. By visiting, you also provide much-needed employment and help fund healthcare and education projects run by many Zimbabwean safari operators. All the main safari destinations in Zimbabwe are safe and unaffected by the unrest in urban areas.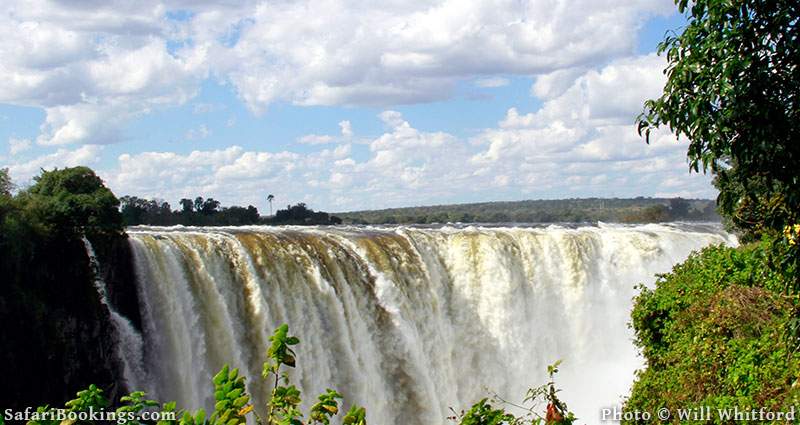 I've recently travelled along the mighty Zambezi that runs right across the breadth of the country's northern border. The river fascinates me, from its torrential cascade – the world's largest curtain of falling water – at Victoria Falls to the serene beauty of Lake Kariba and the wildlife-rich floodplains of Mana Pools. Here are some of my favourite places to stay, from West to East:
1. Matetsi Victoria Falls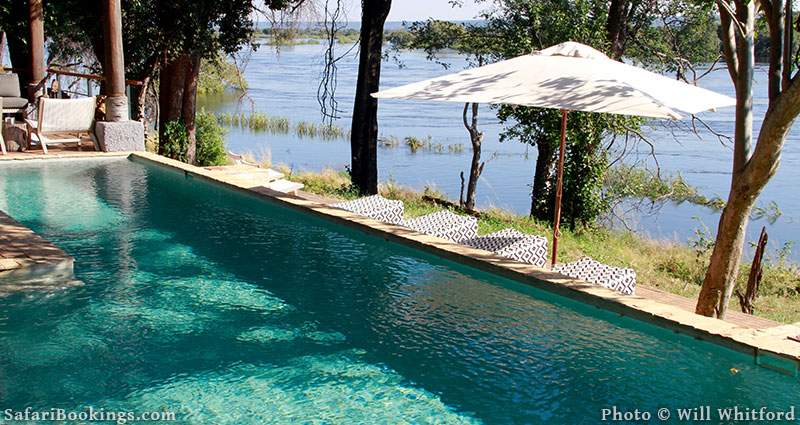 A striking luxury lodge in the north-western corner of Zim, Matetsi is set in a vast private game reserve that was once a hunting concession. Contemporary villas with plunge pools look out onto the banks of the Zambezi, and you can explore the reserve on foot, on game drives or on the water. Since turning photographic and increasing the focus on anti-poaching measures, wildlife has been returning and poaching substantially reduced. Elephants in particular are easy to spot – we had several ambling around outside our villa…
Tours that include Matetsi Victoria Falls
2. Zambezi Sands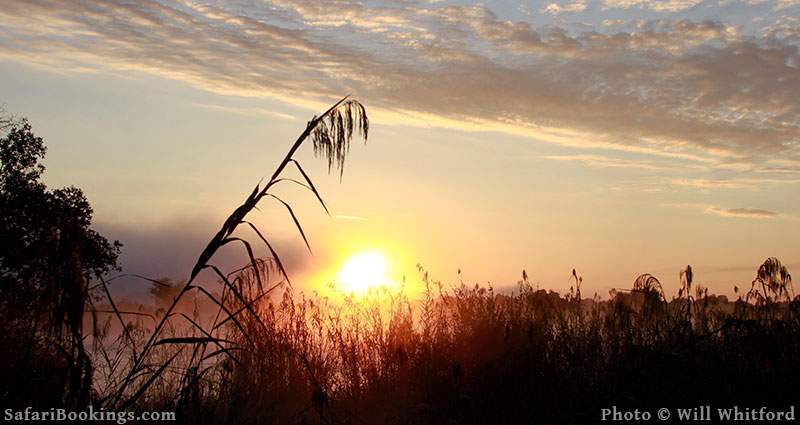 In the heart of Zambezi National Park, we arrived at Zambezi Sands via an unforgettable helicopter ride from Vic Falls. It's a wonderful wild area offering canoeing, sunset cruises and fishing on the Zambezi, as well as game drives and walks. Take the fascinating and eye-opening 'Poachers' Walk' that focuses on the issue – and risks - of poaching. Canoe along the Zambezi with excellent guides and make sure you wake to see the early morning mists rising with the sun over the river right outside your luxury tent – it's a truly beautiful scene.
Tours that include Zambezi Sands
3. The Elephant Camp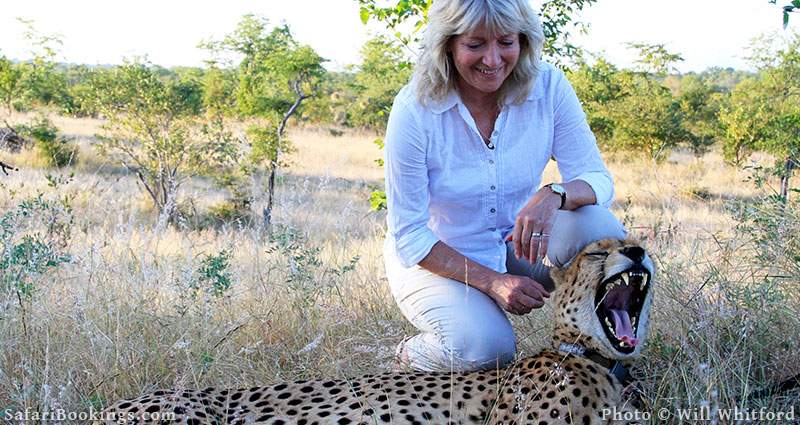 Within Victoria Falls National Park just a 15-minute drive from the Falls, this elegant place has two adjoining camps, one for families and one that doesn't allow young children. My highlight here was meeting Sylvester, their resident cheetah. Close to death, he was rescued at just a day old after his mother died and was unable to be returned to the wild. The Victoria Falls Wildlife Trust would take him to local schools where he was a 'cheetah ambassador' to children. Sadly, since my visit, Sylvester was attacked by a leopard and died shortly afterwards, a tragedy for all who cared for him or had the privilege of meeting him. They also offer elephant encounters with a herd who were orphaned from culling or poaching – you can help feed them but riding them is strictly not allowed.
4. Gorges Lodge and Little Gorges Lodge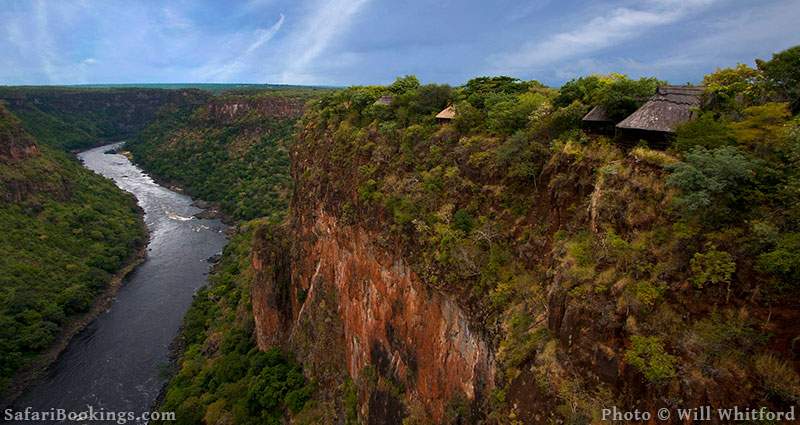 Some 25km east of Victoria Falls town, the rustic Gorges lodge and neighbouring Little Gorges tented camp have one of the most spectacular views in Zimbabwe, perched 200 metres high above Batoka Gorge with the Zambezi raging by below. Owned by the community and conservation focused Imvelo Safaris, there's plenty to do here including yoga, sunset cruises, village visits and game drives. We loved drumming and dancing with a local band (not normally my scene but anyone can drum!) and manager Chris gives a fascinating talk on rare black eagles that fly around the lodge. You can also walk into the gorges and swim in pristine waterfalls.
Tours that include Gorges Lodge
5. Bumi Hills Safari Lodge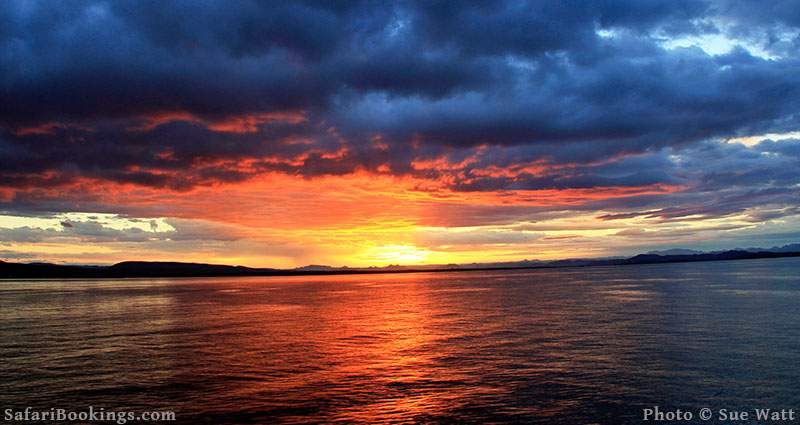 With glorious views over Lake Kariba, this relaxing lodge recently underwent a major refurb by new owners African Bush Camps. I've stayed here twice and loved it even more the second time around. It's set in the private Bumi Hills concession that neighbours Matusadona National Park and helps to support local communities and conservation. Don't miss the sunset boat trip on the lake with the charismatic Captain Eddie. You can also take game drives, go fishing and walking – wake early for the extraordinary sunrises on Lake Kariba, where drowned leadwood trees reach out of the water like sun-bleached skeletons.
Tours that include Bumi Hills Safari Lodge
6. Zambezi Expeditions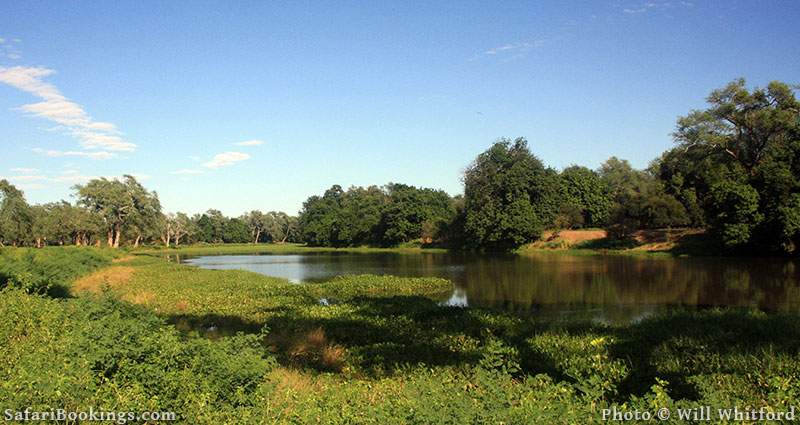 Of all the places we stayed in, this luxury mobile camp in Mana Pools is probably my favourite. Set up anew each year, it's unpretentious but extremely comfortable with delicious food and excellent guides. Mana is an exciting destination where you can walk, canoe, and sleep out under the stars as well as taking game drives, and this camp has a resident hippo, Mitch, who occasionally pops by at breakfast. African Bush Camps, Zambezi Expeditions' owners, are also opening a new luxury permanent camp not far from here called Nyamatusi.