Kenya's capital is East Africa's most dynamic city and it's worth spending a little time here before heading out into the wilds for your safari. Read on for our guide to the best things to do in Nairobi.
1. Nairobi National Park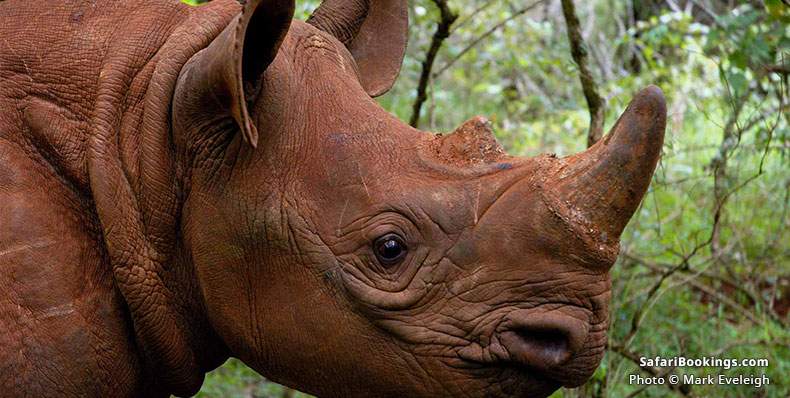 Rhinoceros at Nairobi National Park
Other cities have zoos. Nairobi has its very own national park. Where else in the world can you admire thoroughly wild black rhinos and lions with city skyscrapers as a backdrop, then experience one of Africa's most dynamic big-city dining scenes for lunch or dinner? In Nairobi National Park, you'll almost certainly see gazelles, warthogs, zebras, giraffes, ostriches, and buffaloes. If you're really lucky, you might see cheetahs and leopards. And all of this before your safari has even begun.
Find day tours that include Nairobi National Park
2. David Sheldrick Wildlife Trust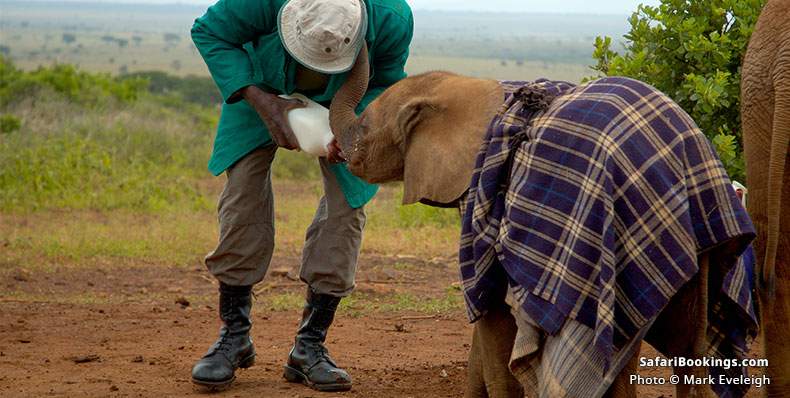 Elephant orphan fed by handler
Right on the edge of Nairobi National Park, the David Sheldrick Wildlife Trust is one of the most memorable places to visit in Nairobi. The Trust has been caring for orphaned wildlife, especially elephants, since 1977. Visit at 11am to watch the keepers bottle-feed the youngest group of baby elephants who then wallow playfully in the mud. It's part of a long-term project for eventually rehabilitating these elephants back into the wild. It's also great fun.
Find day tours that include David Sheldrick Elephant Orphanage
3. Giraffe Centre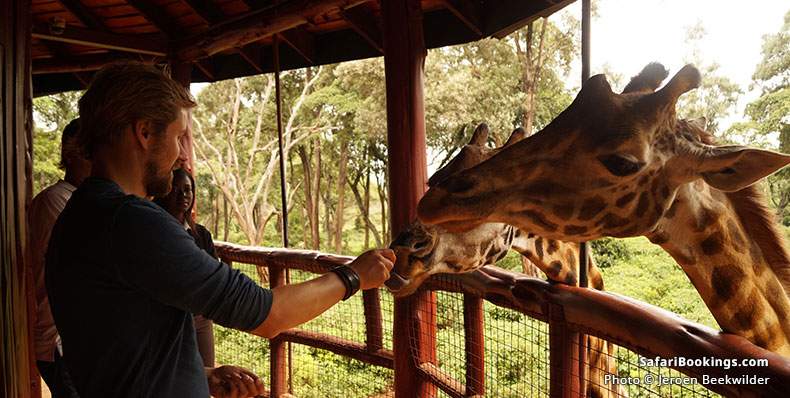 Feeding giraffes
The Giraffe Centre promises another up-close wildlife encounter. And, like the David Sheldrick Wildlife Trust, it combines serious conservation with an intimate introduction to a species you could meet when you head out on safari. Home to endangered Rothschild giraffes since the 1970s, the centre brings you face-to-face with these graceful creatures from a raised wooden platform. The centre has released dozens of members of the species into national parks across the country.
4. Karen Blixen's House & Museum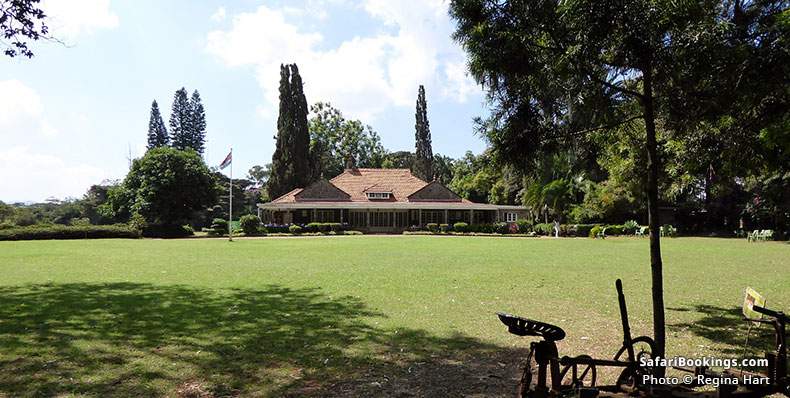 Karen Blixen's House & Museum
Visiting the former home of Karen Blixen (aka Isak Dinesen) is high on the list for many travellers when considering what to do in Nairobi. A gorgeous colonial home in the leafy outer Nairobi suburb of Karen, this place is filled with Out of Africa nostalgia: the movie's real-life heroine lived here from 1914 to 1931. This is the real thing – the movie was filmed elsewhere.
Find day tours that include Karen Blixen's House & Museum
5. Kazuri Beads & Pottery Centre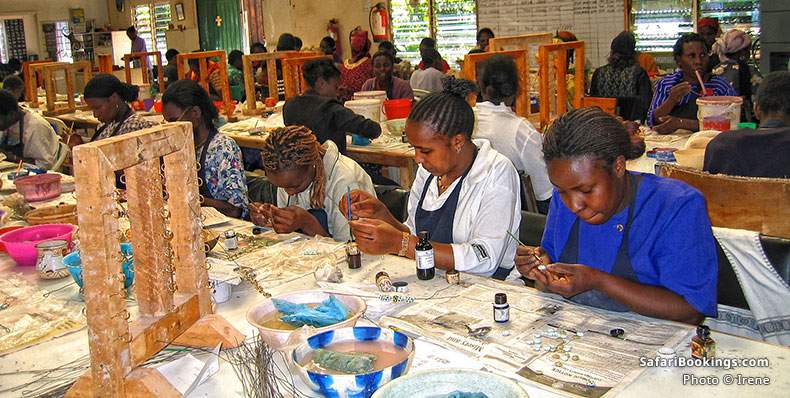 Kazuri Beads factory
While you're in Karen, don't miss this inspiring craft centre. It was set up in 1975 to provide employment for local single mothers. The free tour takes you through the whole process, from the factory floor where the raw clay is shaped to the kilns where the beads are fired. The highlight of your visit is likely to be the opportunity to sit down with the women and watch them work. There is, of course, a gift shop.
6. National Museum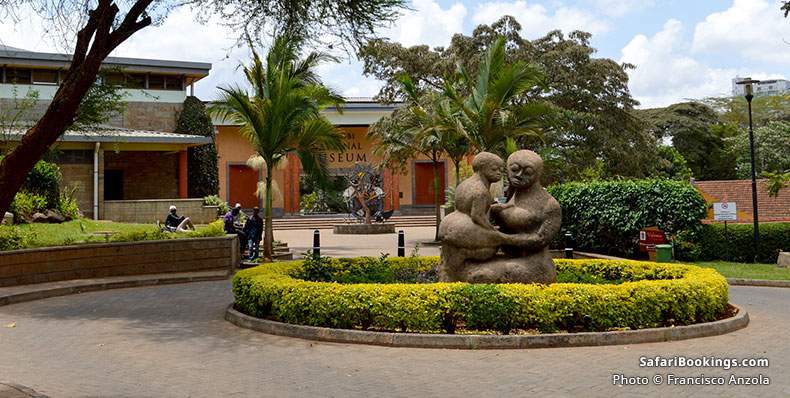 Nairobi National Museum
There are many points of interest in downtown Nairobi, but easily the most fascinating is the National Museum. You could spend an entire morning or afternoon here, contemplating Kenya's extraordinarily rich human and natural history. Start with some of the earliest human fossils and end with exhibits dedicated to the country's diverse human cultures. Detour to mammal and bird displays along the way. There's also a snake park.
7. Kenyatta International Conference Centre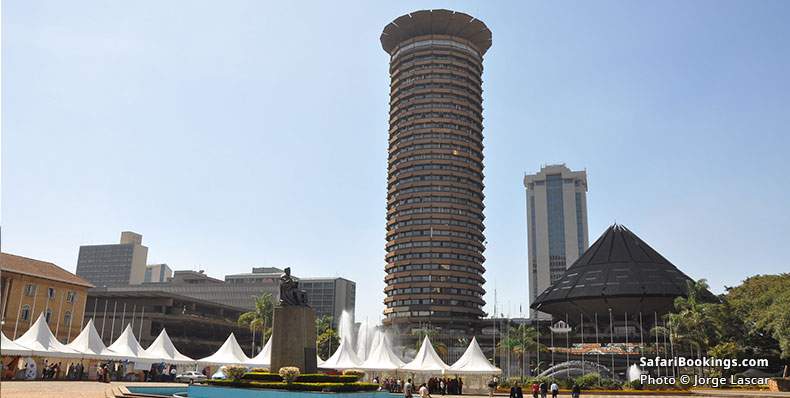 Kenyatta International Conference Centre
Climbing to the summit of one of the city's tallest buildings has to be high – literally! – on any list of things to do in Nairobi. The view from the 27th floor, high above the chaotic city streets, is fantastic and just as a marabout stork sees it – if you're lucky, these iconic birds might be circling nearby.
8. Carnivore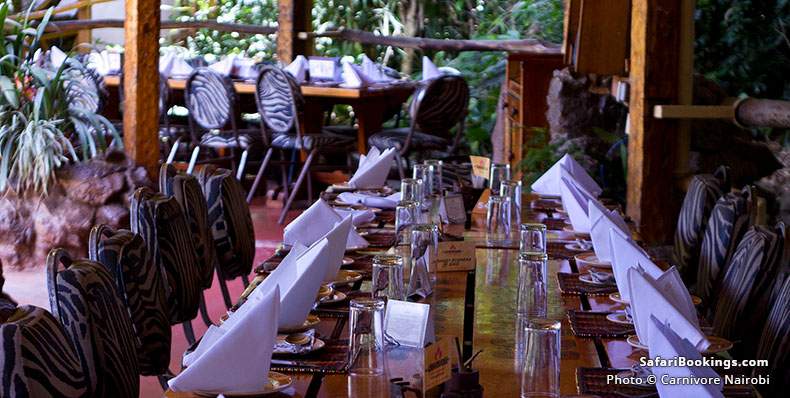 Eating out at Carnivore
Many Kenyans love their nyama choma (barbecued meat). They dream about it when they can't have it. And they argue endlessly over which place does it best. A legend for safari visitors to Nairobi for decades, Carnivore does all-you-can-eat barbecues of beef, pork, lamb, chicken, crocodile and ostrich. You'll never be able to look an animal in the eye again.
9. Shopping in Karen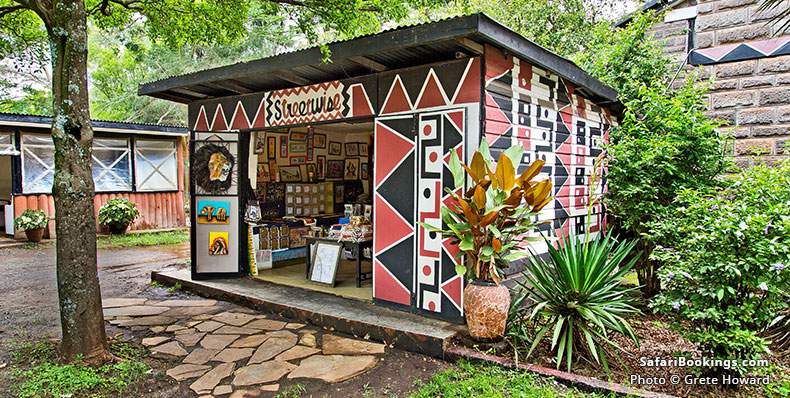 Utamaduni Craft Centre
The quiet neighborhood of Karen, west of central Nairobi, is among the best places to visit in Africa for shopping. Showrooms range from the astonishing range of crafts at Utamaduni and the boutique-style Souk, to the stunning bronzes (most with a wildlife theme) of Matbronze.
10. A Night-Out in Westlands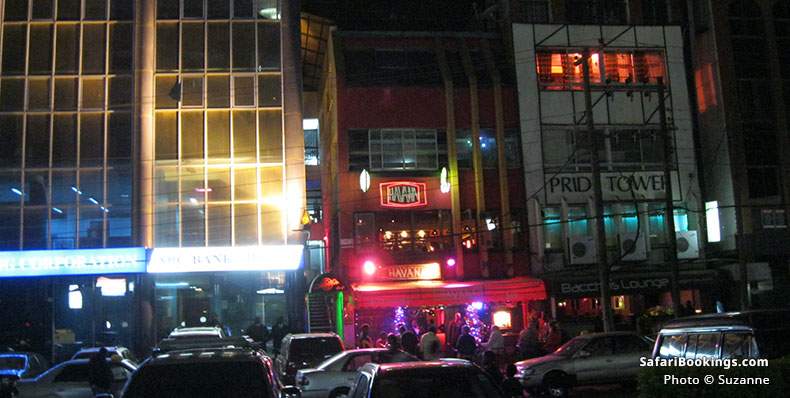 Havana Bar in Westlands, Nairobi, Kenya
This city really knows how to party and joining locals for a night-out in Westlands is one of the signature things to do in Nairobi. Dress to impress and head to Alchemist or Havana Bar for cocktails and dancing. Stay until dawn or take your pick of countless other options in the area.