When the topic of watching wildlife in South African safari parks comes up, the conversation rarely ventures beyond Kruger. This world-famous national park seems to have a monopoly on South African animals, and those who are keen to see them.
But while its reputation for safaris is well deserved, Kruger is far from the only place in that part of the country where you can see lion, elephant, rhino, leopard and buffalo (the so-called 'big five'). Elsewhere in Limpopo province, and just across the border in North-West Province, are parks whose landscapes and wildlife-spotting opportunities are, in their own way, just as impressive. Three in particular – Mapungubwe, Marakele and Pilanesberg.
Safaris made easy in Kruger
Having ironically taken its name from a man who was an avid hunter, the conservation area known as Kruger National Park now gets a staggering one-and-a-half-million visitors a year. The reasons for all this attention are obvious once you set foot in the park.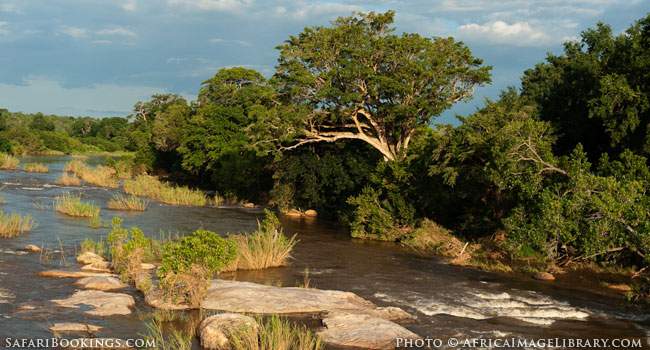 On my first Kruger safari, I was overwhelmed by the sheer size of the place. It takes up just shy of 20,000 square kilometres of South African bush (that's 7,500 square miles to you imperialists), ranging from riverine forests and granite foothills to broad savanna. And scattered throughout these landscapes are lots and lots of animals. Impalas are at the top of the population hierarchy, but there are plenty of cats and bigger mammals too, like elephant, wildebeest and giraffe.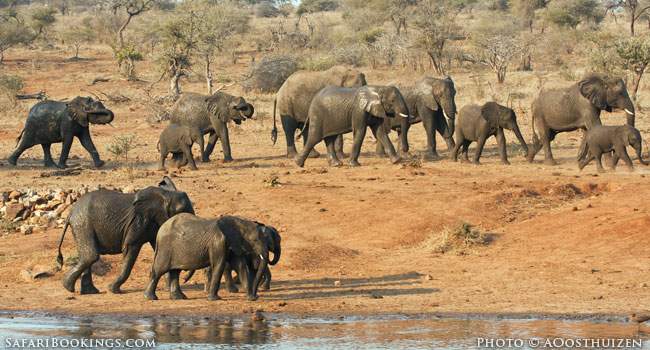 Ease of access and terrific activities are other drawcards. There are three airports along the park's western fringe. I remember arriving at Kruger Mpumalanga International Airport near Nelspruit, jumping in a rental car, and then, before I could shake the jet lag out of my head, found myself approaching one of the park's southern gates. A teleporter might have gotten me there faster, but only just. And once inside, your Kruger safari tour options are staggering, with guided walks, morning/evening game drives and boat trips all on offer. That's assuming you haven't been chauffeured in on a prearranged itinerary by one of the numerous safari operators serving the park.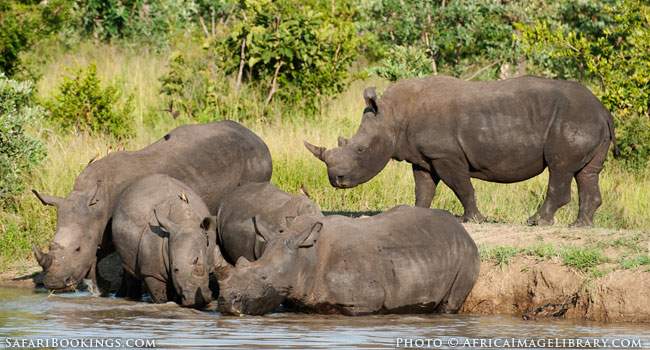 Still, don't be fooled into thinking that Kruger's natural riches are the beginning and the end of the safari story in this corner of South Africa. About 200 kilometres due west of the northern end of Kruger is another South African wilderness highlight – Mapungubwe.
Wildlife on the rocks in Mapungubwe
Mapungubwe is one of my favourite African national parks. Of course, there's lots to spot in terms of wildlife.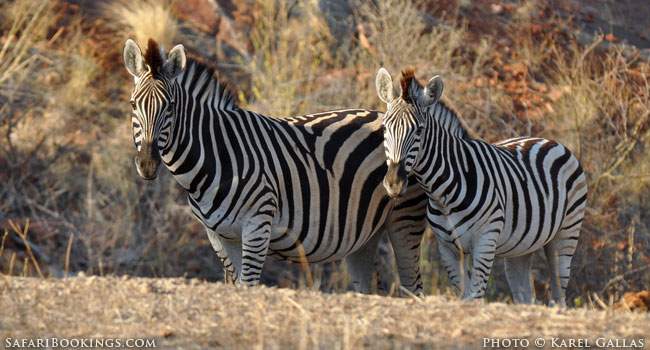 On a good day, you might see elephants, blue wildebeest, a southern white rhino or the odd lion. On an exceptionally good day, you might even catch sight of a cheetah or wild dog. If you glimpse a very rare Pel's fishing owl, double down on the great luck and buy a lottery ticket. At the very least, you'll have the chance to see rock dassies at play – think super-sized African guinea pigs.
But it's the setting that also takes my breath away. From the park's main viewpoint, you can look down on the confluence of the Limpopo and Shashe rivers, which means taking in three countries at once: South Africa, Botswana and Zimbabwe.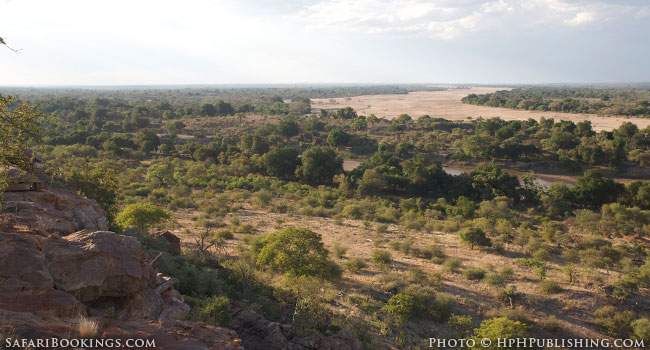 The backdrop is Mapungubwe's spectacular rocky landscape, which contains an archaeological dig so significant that Unesco made it a World Heritage site. And on a self-indulgent note, I have to say that the chalets in the main camp are fantastic. They're set in the lee of rugged sandstone hills, on top of which you might spy a passing animal in silhouette against the setting sun.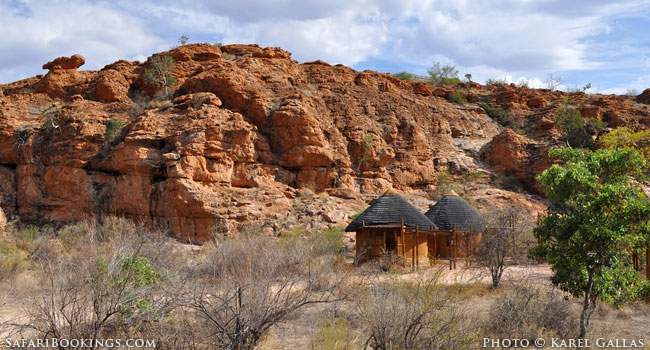 Mountain safaris in Marakele
If you scoot down the N1 to the southern end of Limpopo (or organise for someone else to handle the scooting on your behalf), you'll eventually reach the small, rugged Marakele National Park. This park is smack in the middle of the Waterberg mountain range, which lends it a magnificent setting.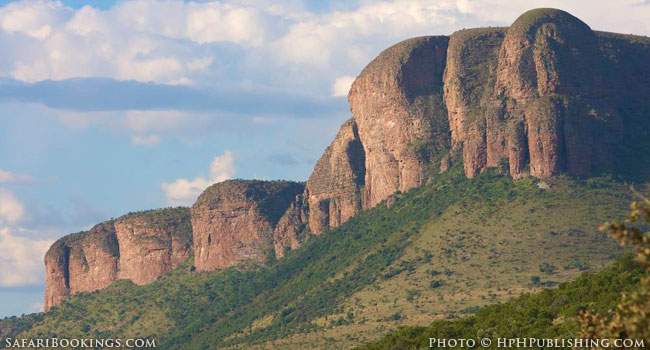 Take one of the guided walks to catch sight of bigger animals like elephant and giraffe, and smaller residents such as genet and mongoose. Antelope enthusiasts will love the variety here: waterbuck, sable, tsessebe, kudu, eland and impala, to name a few.
Marakele has a special appeal for birders. If you know your crimson-breasted shrike from your southern pied babbler and your red-eyed bulbul, you simply must visit this park. Rollers, bee-eaters and kingfishers flit down below, while raptors such as hawks and eagles ride the thermals off the cliffs above.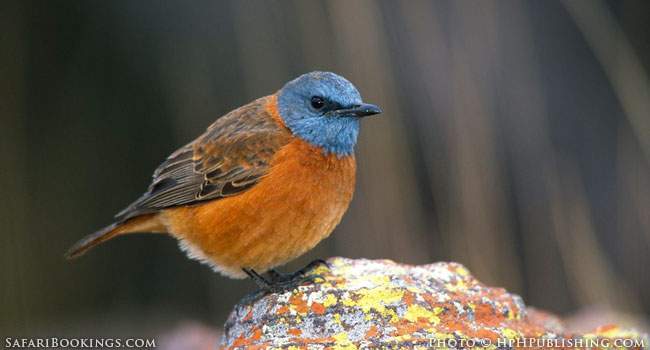 Speaking of birds of prey, one of the park's highlights is its enormous Cape vulture colony, with its hundreds of breeding pairs. In fact, it's the biggest community of this type of vulture anywhere in the world.
Volcanic wildlife in Pilanesberg
If you head south from Marakele, leaving Limpopo for North-West Province, you'll reach another favourite of mine: Pilanesberg. Some people may prefer the artificial environment of nearby Sun City – a gambling resort filled with jungle adventure–themed kitsch, including simulated volcanic 'eruptions'. But I prefer the real thing. Pilanesberg National Park is set in the eroded crater of an extinct volcano, its low-lying rim encircling grasslands filled with hyena, leopard, lion, zebra and loads of other wildlife.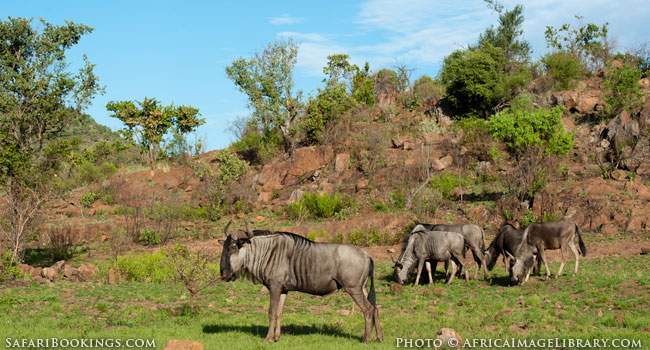 Exploring this environment today, it's hard to believe that 40 years ago it was mainly agricultural land. Then someone had the bright idea of creating a new national park by introducing several thousand wild animals, and a Joburg day-tripper's heaven was born.
It's easy to do a self-drive safari here, as there are about 200 kilometres of well-maintained and easy-to-follow roads – even those with the poorest sense of direction won't get lost (I'm living proof of that). But the organised game drives are good too. The most recent one I joined took me right up to wandering elephant and grazing giraffe, and at the end of the drive we tracked a pair of lionesses whose mouths were bloody from a recent kill.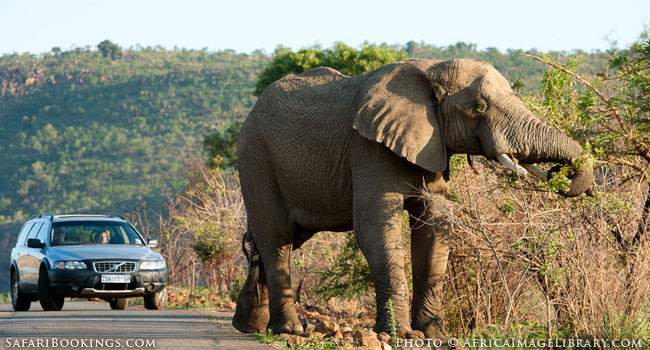 Pilanesberg also has a half-dozen sturdy hides looking out over waterholes, where you can spot birdlife, hippos and the occasional sunbaking croc.
South African safari parks beyond Kruger: Mapungubwe, Pilanesberg and Marakele
The above is just a reminder of what lies beyond the boundaries of Kruger in South Africa's northern provinces. By all means make tracks to the country's biggest national park and enjoy everything it has to offer, from the tropical forests in the north to the southern grasslands.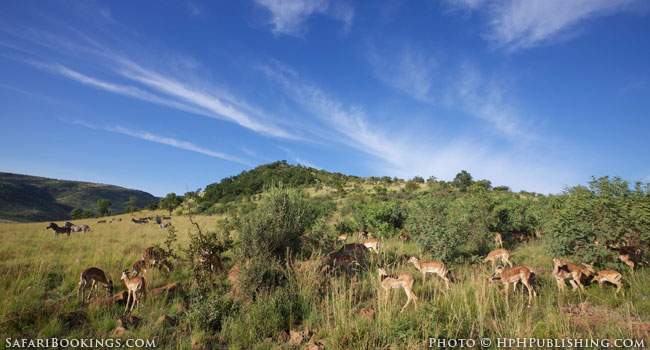 But if you're planning a safari trip to the region, I suggest you spare some time for the marvellous landscapes and wildlife of Mapungubwe, Pilanesberg and Marakele too.