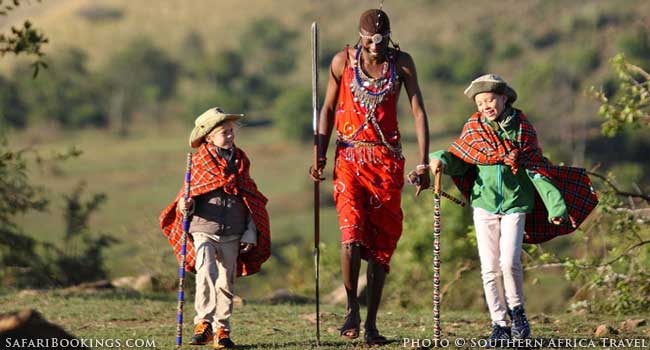 Multigenerational Travel in Africa

By
Sandra Mallinson
Sandra is an Africa travel writer & photographer based in Cape Town. She has been to most of the top destinations & hidden gems in Southern Africa and Eastern Africa.
It's no secret that families are spending more time (and money) travelling together. The rise in multigenerational travel has topped the trusted Virtuoso Luxe Report for several years. And this is one trend that seems set to stay.
Last year, approximately one in six UK travelers went on a multigenerational holiday. A survey in the US found that 77% of those who went on a multigenerational vacation in 2014 will try to do the same every year. What do these figures mean for the luxury safari industry? Does Africa appeal to travellers looking for a 3G (three-generational) family holiday? Can the same safari appeal to family members aged seven and seventy? For answers to these and other questions, I turned to three leaders in luxury safari travel: andBeyond, Singita and Londolozi.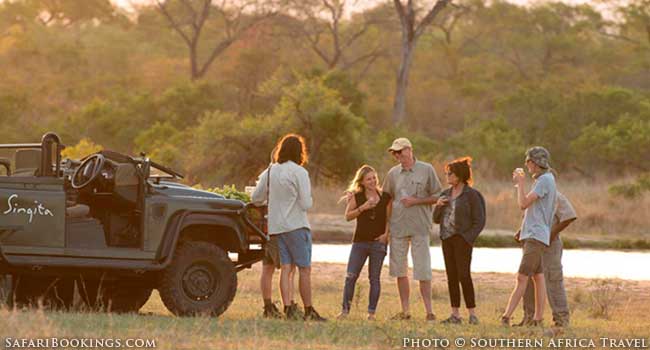 The Rise in Multigenerational Travel
Holidays are a chance to escape from busy schedules, distractions and modern-day stress. As Ryan Powell, Sales Director of andBeyond notes: "Working parents and families are increasingly time-poor. Hence, getting away together is about having some quality time". "With the world becoming a global stage, baby-boomer travellers want to expose their children and grandchildren to different cultures, experiences and far-flung destinations" adds Lindy Rousseau, the Sales & Marketing Director of Singita. "Also, for families whose members are geographically separated, multigenerational travel is seen as a great way to reconnect".
Londolozi's Bronwyn Varty speaks from her own experience: "Spending time with my family away from work is of the utmost importance. We spend most of our vacations together exploring new places and sharing in special moments. Mother, father, brother and husband and sometimes aunts and uncles. We believe this time together is very important, is a rare occurrence in our modern world."
What Families Look for in Luxury Safaris
Everyone agrees that Africa has matched this global trend with more and more families sharing the safari experience. "Having been around since 1926 Londolozi has been honoured to have many generations sit around our campfires" begins Bronwyn. "The joy of safari is the fact that an elephant never goes out of fashion. Grandparents can connect with their grandchildren, parents can connect with their children and it is an adventure that they can do year after year."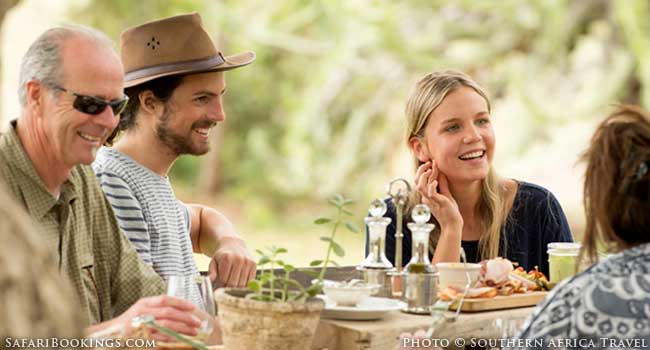 Lindy adds that while "Luxury continues to be important to this category of travellers, families are asking for unique, off-the-beaten-path experiences created specifically with their needs in mind. Singita's approach is to steer clear of set, cookie-cutter programs. Instead, we plan fluid itineraries around each family for the duration of their stay."
Ryan talks about the shift towards a more hands-on experience: "We get asked all the time about ensuring families are not separated, being able to enjoy game drives together and now increasingly to be exposed to pure conservation and community work. At andBeyond we call it participative conservation. They get to see the positive impact of their tourist dollars on community and conservation, as well as being able to really immerse themselves in the country they are visiting."
Meeting the Needs of Varying Ages and Interests
Londolozi, andBeyond and Singita are famous worldwide for their superb accommodation, five-star service and up-close game viewing. How do their lodges cater for the challenges that multigenerational travel brings?
andBeyond
andBeyond's newly launched WildChild programme operates across all their camps and lodges. "Parents can participate with their children or the kids can spend time with their peers" explains Ryan. "Either way, they will be with a private guide who will expose them to conservation and principles of guiding. Our family units guarantee a private vehicle and guide so younger members of the family can be part of the safari experience".
Londolozi
Londolozi has the Cubs Den for little ones between six and twelve. Bronwyn goes on to say "As the family grows and the needs change, it is really important that the guide is able to meet people on multiple levels. Londolozi specializes in family guides who can take care of the birding needs of the grandfather, the photography needs of the son, the big cat needs of the mother and, of course, the mud-fights and tree-climbing needs of the 8-year-old!
Singita
Singita's guides adopt a similar approach. Lindy explains: "Staff needs to be intuitive. They read the varied needs and adapt activities to the physical abilities of everyone.  As an example, a shared morning game drive may include a stop to learn more about tracking. This is followed by a relaxed bush breakfast.  The energetic ones can walk back with the guide. And the tracker drives the rest of the party back to the lodge."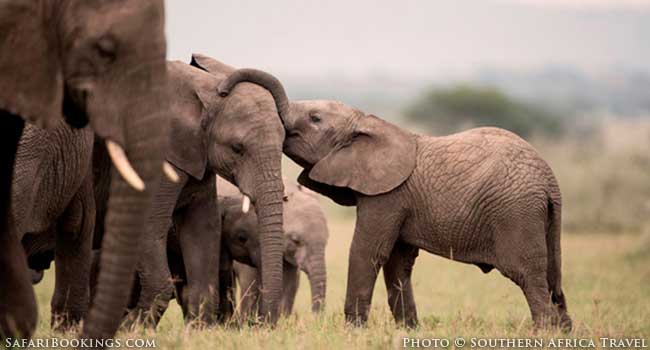 Multigenerational Safaris Are Here to Stay
As people seek out unique shared experiences, the interest in multigenerational travel continues to grow. Nothing can compare to an African safari. Those few unforgettable days at a luxurious lodge in the wild, watching a family herd of elephants, and breakfasts on a sunny deck. These are the moments that families will be talking about for many years to come.
Plan a Safari for the Whole Family
Shared family memories are something we all cherish. If you're interested in planning a multigenerational safari, contact us at SafariBookings and we'll help you put the plan in motion.

By
Sandra Mallinson
Sandra is an Africa travel writer & photographer based in Cape Town. She has been to most of the top destinations & hidden gems in Southern Africa and Eastern Africa.