With its diverse wildlife, spectacular landscapes and rich cultural heritage, Zimbabwe has a lot to offer. Once a safari hot spot, the country sees low visitor numbers today. This upcoming travel destination is in its post-Mugabe era, and for visitors it's a great time to beat the crowds. Wondering what to see or what to do? Read on for our favourite things to do in Zimbabwe.
1. Marvel at Victoria Falls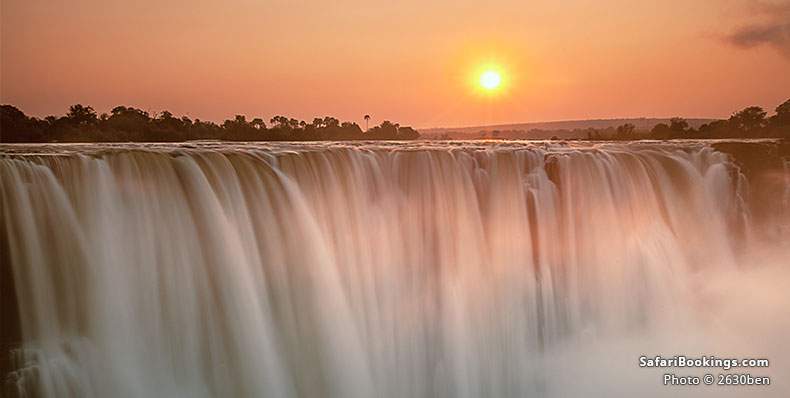 Sunrise over the falls
Victoria Falls is called one of the Seven Natural Wonders of the World. When you see it, you'll know why. A solid 1.7km-wide curtain of water tumbling down more than 100m is an impressive sight. Locals call it Mosi-oa-Tunya (the smoke that thunders), a name that truly evokes the overwhelming sensation of being submerged in the roaring sound and mist when standing close to this World Heritage Site.
2. Spot the Big Five at Hwange National Park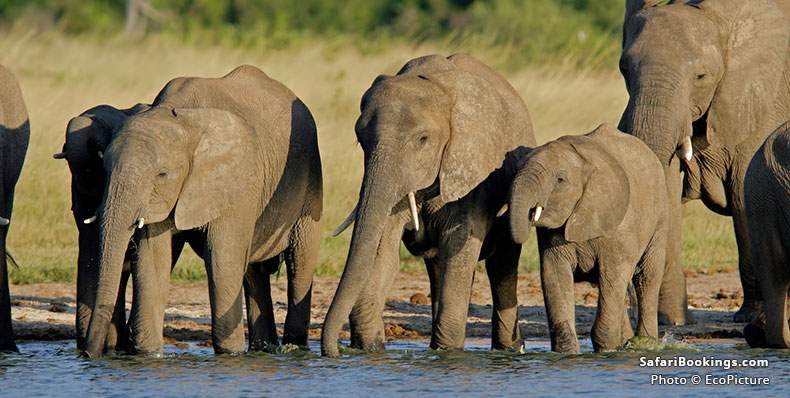 Herd of elephants at a waterhole
Hwange NP is Zimbabwe's top wildlife destination. It's a great place to look for the Big Five, but it doesn't stop there. With 108 mammal species recorded, Hwange's animal diversity is remarkable. The variety of antelope alone is impressive: gemsbok, sable and roan antelope are just some of the unusual types you might encounter. Elephant 'super herds' of up to 350 individuals are a spectacular sight at the waterholes in the Dry season.
3. Go Back in History at Great Zimbabwe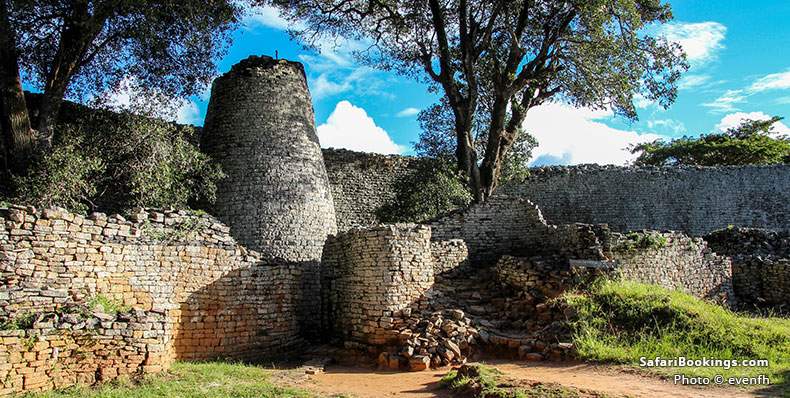 The conical tower and circular wall
Undoubtably one of the best things to do in Zimbabwe is to explore the Great Zimbabwe ruins. The Unesco World Heritage Site protects the remains of an ancient civilisation dating back to the 11th to 15th centuries. You don't need to be a history buff to appreciate one of the most dramatic architectural landscapes in sub-Sahara Africa.
4. Take a Walk on the Wild Side in Mana Pools National Park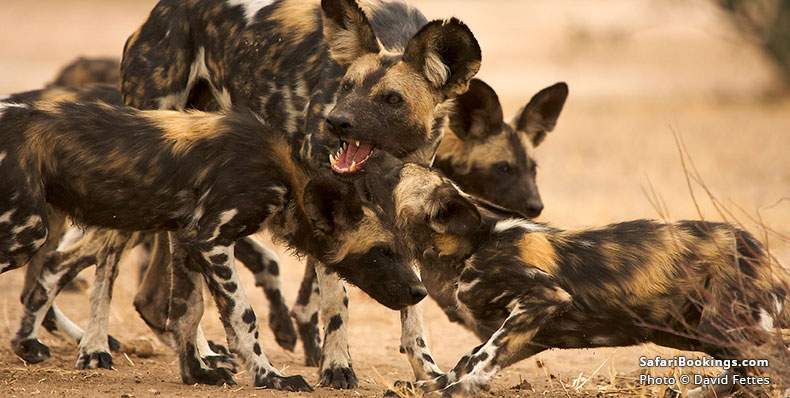 A pack of wild dogs playing
A walking safari is not for the fainthearted. With all your senses on high alert, even a bird flying up from the grass might get your heart racing. The reward of approaching wildlife on foot is enormous, though. Mana Pools NP is famous for its walking safaris and there is no better place in Africa to experience this thrilling activity.
5. Discover Ancient Rock Paintings at Matobo National Park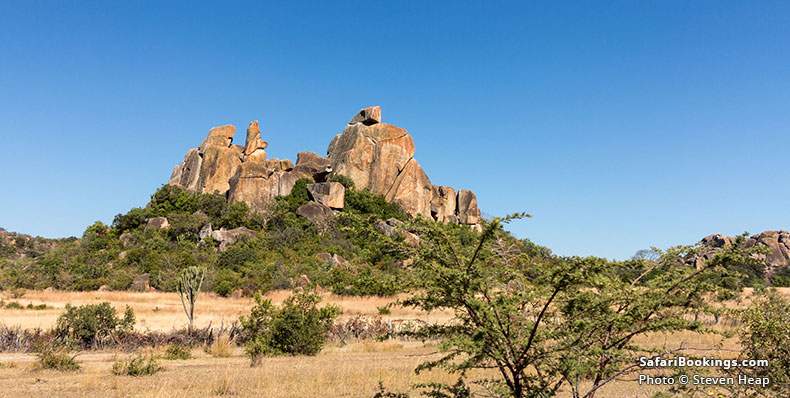 Rock formations
The first thing that strikes you when visiting Matobo NP is its spectacular scenery. The landscape is dotted with big balancing boulders, seemingly defying gravity. Hidden between these granite outcrops are thousands of ancient rock-art sites. You'll be guided to the most interesting panels and learn the significance of these sacred sites.
6. Paddle a Canoe on the Upper Zambezi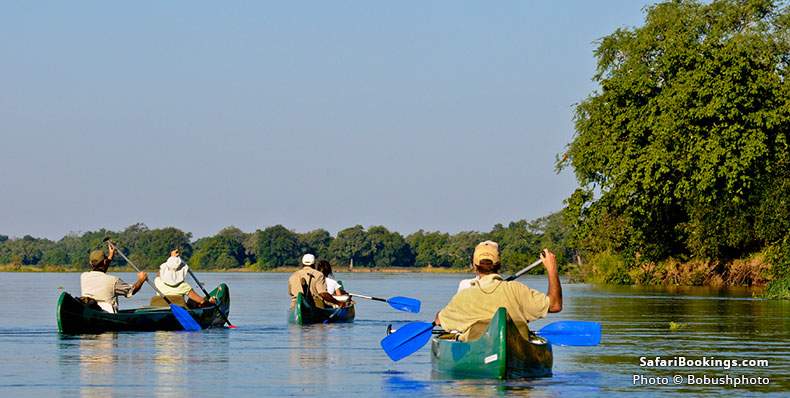 A canoe trip down the Zambezi River
While the rapids below Victoria Falls are perfect for the adrenaline-pumping white-water rafting activity, the upper Zambezi is mostly calm. Paddling along this stretch of river is peaceful, and perfect to appreciate the scenery. Hippos and crocs are abundant, and you'll be able to spot elephants and other wildlife while gliding through Zambezi National Park.
7. Go Underground in the Mysterious Chinhoyi Caves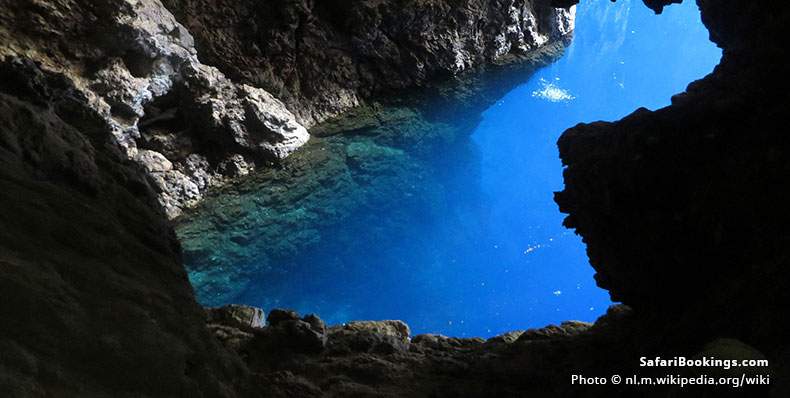 Sleeping Pool Chinhoyi caves
Although easily visited en route to Mana Pools NP and Lake Kariba, Chinhoyi Caves National Park is one of the country's best-kept tourism secrets. Follow the paths and tunnels connecting several caves and sink holes with names such as silent pool, sleeping pool and wonder hole, and learn about the legends surrounding this mystical place. Even more exciting than exploring the caves on foot is scuba diving in the crystal-clear waters of silent pool.
8. Hike in the Eastern Highlands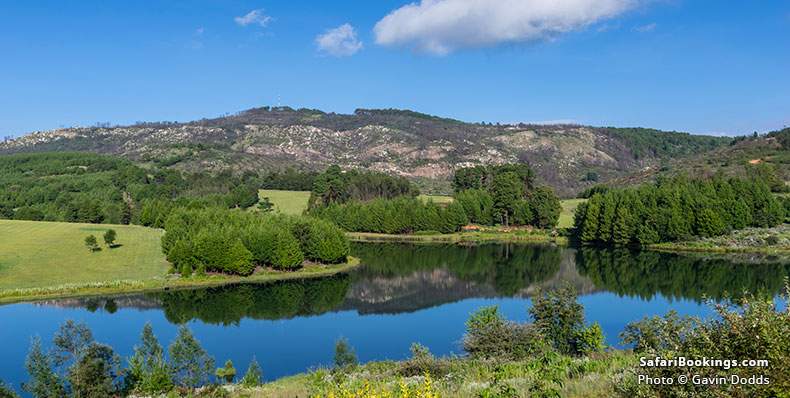 Lake in Nyanga
The scenic mountainous area of the Eastern Highlands stretches along the Mozambican border for about 300km. The region, with its cool climate, misty forests and cascading waterfalls, is in sharp contrast with the dry low-lying savannah that dominates most of the country. The highlands offer the perfect terrain for hiking, horse riding, trout fishing and other outdoor pursuits. Don't expect to see lots of wildlife, but the birding is fantastic and many endemic species unique to the country can be found here.
9. Explore Lake Kariba on a Houseboat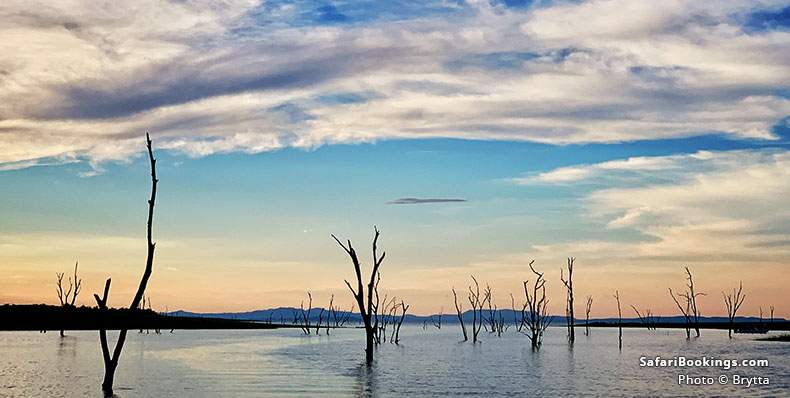 Dead trees standing in the man-made lake
Kariba is the world's largest artificial lake. There is no better way to explore this scenic expanse of water than cruising along the shores on a houseboat for a few days. Approach Matusadona National Park on the southern shore in a small boat or canoe for the best wildlife-viewing opportunities. And don't miss out on photographing the stark tree silhouettes sticking out of the water at sunset, the ultimate Kariba scene.
10. Bungee Jump from Victoria Falls Bridge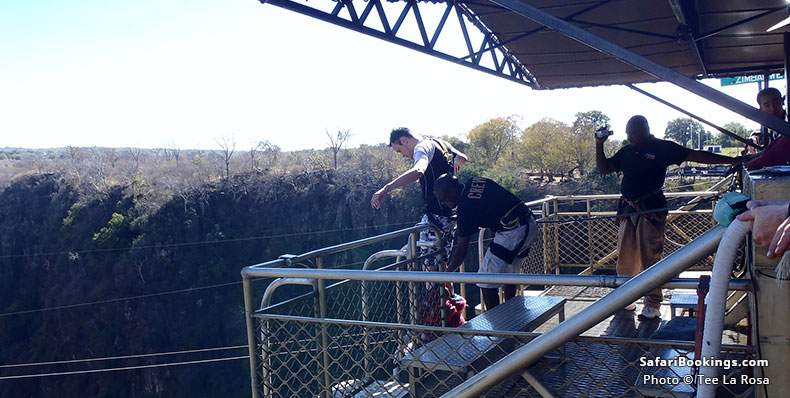 flickr.com/photos/hobgadlng/7818361988
For an extreme adrenaline rush nothing beats a bungee jump. At 111m, the bungee jump from Victoria Falls bridge is one of the highest in the world. And with Victoria Falls as a backdrop and the mighty Zambezi below, this one must surely trump all others.